Boston Terrier Pug Mix Life Expectancy
The Boston terrier pug mix life expectancy is long enough for an owner to feel loved their whole life and fill your life with joy.
They love to cuddle around with their owners and jump into activities. In some way, they are an energetic-filled bomb with excitement. Their fondness toward their owner makes them the perfect lap dog.
Inheriting the best of both ancestors, their toy breed size is the key reason why they are excellent family pets. This breed is one of the best for newcomers in the dog world.
Pugs Mixed With Boston Terrier – Where Did They Come From?
While designer breeding isn't a new concept, some of the hybrids that arise are remarkable. So, one such crossbreed that developed is the Boston Terrier Pug hybrid.
Most of their background is unknown, although it appears that the breed initially appeared in North America in the late 1970s. Pretty much every mixed breed doesn't have regular documentation of their ancestors, but we know who was the first Boston Terrier.
The original breed of the Boston Terrier was a mix between a Bulldog and the English Terrier, then a person who was named O'Brien William brought this awesome mix to Boston in 1875. So, that's how the legacy of the Boston terrier started.
On the other hand, the Pug originated in China and then got brought back to England. So, in some way, they both spread in England before migrating to the U.S.A. So, with these being the most popular breeds at that time, a mixed breed was inevitable.
All mixed breeds are not recognized by the A.K.C (American Kennel Club), the same goes for this one. But they are not any less than the other type of breeds.
Personality Of Pug Terriers
If not properly socialized and taught, the Bugg might become territorial. Like all tiny dogs, the Bugg is prone to food guarding. It may get noisy or passively aggressive when competing for your attention with other animals, people, or pets.
The pug terrier mix variety is regarded as "goofy" by many Bugg enthusiasts. They're usually up for a short game of fetch or to snuggle up to you as you watch television on the couch.
This mixed breed enjoys being the center of attention, which makes them prone to anxiety issues. They can survive brief periods of loneliness, but they thrive in a household where someone is present most of the time. They are very affectionate toward their human companion.
However, this mixed breed is indeed intelligent. The stubbornness of this mix is managed easily with proper training. In other words, with the help of professional training, all the negative personality traits get excluded. However, daily habits can get taught with ease.
Physical Characteristics Of Boston Terrier Pug Mix
The physical attribute of the Boston terrier pug mix is a blend of both their ancestor breeds. The Pug and the Boston terrier have a lot of common attributes.
Most of the time, puppies from this mix would model themselves after the Pug, which has easily identifiable traits like huge expressive round eyes, short flat muzzles, and a black snout.
These little canines may grow between 10 and 17 inches tall and weigh between 15 and 25 pounds. They have a short body and a thick fine coat that can be white, cream, brown, or black. They like moderate to warm temperatures because of their coating.
The Boston terrier pug mix is decent for people with allergies. They don't have a hypoallergenic coat, but they don't shed a lot. So, if you have allergies that relate to a dog coat, this can be a decent pick-up as a pet.
Learn more about Black Pug Full-Grown: Its Life Stages and Characteristics.
Boston Terrier Pug Mix Health Problems
The Pug mixed with the Boston terrier can have a long and proper life if it gets extensive care. Regular exercises and walks are the keys to life longevity. In addition to that, a good and well-balanced helps in the extension of the dog's life
We will list the most noticeable health problems in the Boston terrier pug mix breed, so you have insight on what to expect if you plan to own one.
1.     Respiratory syndrome – Brachycephalic
Respiratory Syndrome is a prevalent disorder in flat-faced dogs such as the Boston terrier pug mix, often known as congenital obstructive airway disease. Keep an eye out for signs like snoring or frequent attempts to catch their breath.
Blocked nostrils, inflation of the tongue, extensive soft palate, Hypoplastic Trachea, or Everted Laryngeal Saccules are some anomalies they can have. These upper respiratory blockages make the dog work harder to get air through their airways, which causes discomfort, overheating, and obstructions.
2.     Folding inward of the eyelids
This disease develops because of pug genetics. The main symptom is inflammation of the eyes, which makes your Boston terrier pug mix develop corneal perforation or ulcers. In many cases, it is unavoidable, and one must get treatment with surgery in extreme situations.
3.     Overweight Boston terrier pug
Like every toy breed, management of their weight is crucial, especially for puppies. This breed has an extensive love for food. So, keeping the treats limited and the amount of food given can extend their life span. If you notice weight issues, consult with your veterinarian about planning a healthier diet for your Bugg.
Read more about How Often Do I Feed A Pug Puppy?.
Puppy To Adult – Boston Terrier Pug Mix Life Expectancy
As an owner of this mix, you need to remember that life expectancy is based on many factors. Genetically wise the Boston terrier pug mix can live between 10 to 15 years. This number can fluctuate depending on the quality of life.
When your Boston terrier is still a puppy, you must keep an eye on the development. If you want it to grow up in a healthy adult, supplementation in their food is a must. As always, get in touch with a veterinarian to see which supplements are in need for your dog.
The same rule applies throughout your whole life, even when your Bugg is old, you must schedule regular veterinarian appointments and keep their health at a high level.
The best way to get you acknowledged on the probable health issues of your bugg is by genetic tests. Researching its parents' health history, or just scheduling vet appointments 3 to 4 times a year.
Final Thoughts On Pug Terriers
Boston terrier pug mix or so-called bugg will fill your life with energy and joy. This breed is cute and charismatic. Because of their affection toward their owners, they won't leave your site.
The Boston terrier pug mix life expectancy is based on how well you treat your dog. If you want to keep it healthy and joyful, implement the recommendations that we mentioned.
If you have any other thoughts about this breed, feel free to comment below and discuss with other owners of buggs.
Read more about How To Take Care Of A Pug Puppy? Your Guide To A Happy Pooch!.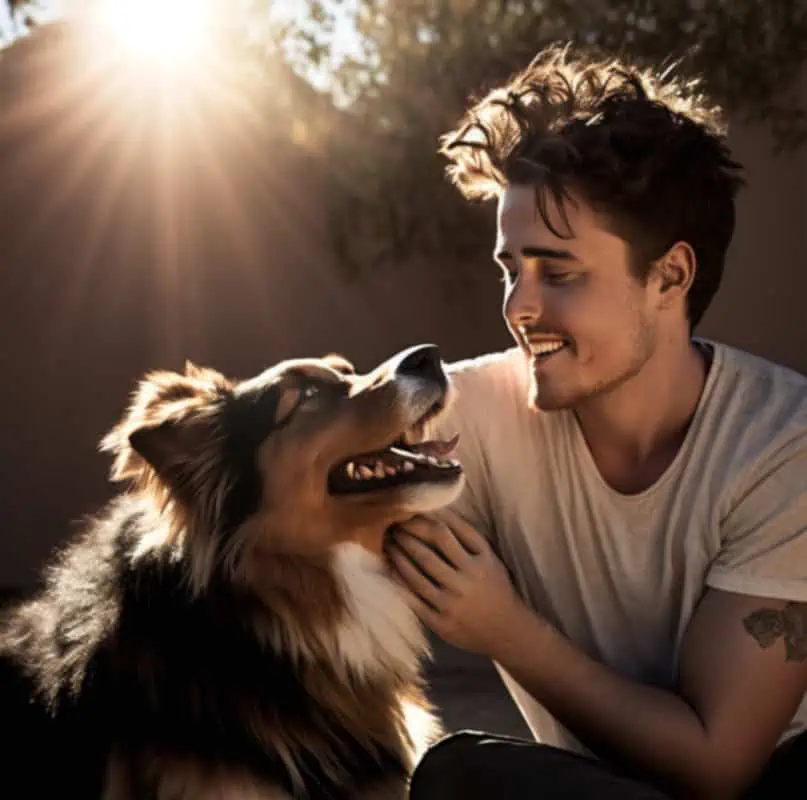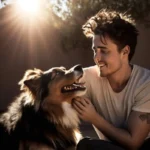 Family Dog Expert Author
Hi there! I'm Stuart, a devoted dog lover and family dog expert with over a decade of experience working with our furry companions. My passion for dogs drives me to share my knowledge and expertise, helping families build strong, loving bonds with their four-legged friends. When I'm not writing for SirDoggie, you'll find me hiking, playing with my beautiful dog, or studying music.