Best Shampoo for Cocker Spaniels: Our Top 5 Picks
The Cocker Spaniel can be a perfect companion for people of any age. They are an excellent companion for children as they are both smart and cheerful. If you're a pet parent to a Cocker Spaniel, you know they're full of energy and very affectionate (often the friendliest dogs at the dog park).
However, they are also a breed with some very sensitive skin. If you're a pet parent to one, you know that cocker spaniel shedding is a real thing.
And if you aren't keeping up with your cocker's grooming, their coat and skin can take dive downwards.
Best Overall
OODLELIFE Dog Shampoo and Conditioner Aloe Oatmeal + Coconut
$14.95
$11.99 ($0.75 / Fl Oz)
Refreshes & Soothes: Like a comforting belly rub, it cleanses, conditions, detangles, and moisturizes - dog itching skin relief
USA-Made: A top-quality, homegrown product for your furry friend.
Soft coats - Safe, non-irritating, natural ingredients that nourish your dog's coat. Dog bathing made easy with our oatmeal dog shampoo for allergies and itching.
Eco-Friendly, Pure Formula: Only the good stuff, none of the bad.
We earn a commission if you make a purchase, at no additional cost to you.
Here are some of the best shampoos for cocker spaniels:
Some of the links in this post are affiliate, and we may earn a commission.
Cocker Spaniel's sensitive skin and curly fur are a top priority when choosing shampoos.
Grooming cocker spaniel's care routine is not easy, usual, or typical. If you're not yet a parent to a Cocker Spaniel, consider this carefully before bringing one into your family, as this can be considered "high maintenance".
Related Reading: Burt's Bees Dog Shampoo Reviews
Our Top 5 Recommended Shampoos For Cocker Spaniels
For proper and full cleaning of their fur and skin, it is best to buy high-quality shampoo for Cocker Spaniels that are designed specifically with sensitive dog skin in mind.
Before rushing into the decision to bring a Cocker Spaniel into your family, it is recommended to understand everything about the efforts of raising and maintaining their coat.
Let's take a look a closer look at these top 5 recommended shampoos.
1.  4Legger Certified Organic Dog Shampoo
We earn a commission if you make a purchase, at no additional cost to you.
Shampoos labeled as hypoallergenic are often a good choice for Cocker Spaniels with dry skin, or just generally, due to their long and curly hair.
Besides the skin-calming properties that Legger Certified offers, the lemongrass essential oil within the shampoo will give you a helping hand in fighting against fleas.
The olive oil intensively moisturizes the skin giving it suppleness and shine to the fur.
The jojoba oil is rich in antioxidants and vitamins, especially vitamin E, which works on intensively hydrating the Cocker Spaniel's coat. It also regulates sebum secretion and calms superficial skin irritations.
Within this shampoo, the coconut oil works as a natural antiseptic with remarkable antibacterial and antifungal properties.
2. Everyday Isle of Dogs Silky Coating Dog Shampoo for Spaniels
We earn a commission if you make a purchase, at no additional cost to you.
The Everyday Isle product is designed for both short and long hair dogs and helps to leave their fur silky and glossy.
Other pet parents have reported that the shampoo's formula leaves their Cocker Spaniel's coat shiny and without any residue, unlike other shampoos they've tried.
This shampoo is often reviewed as "the shampoo that finally" worked. At only $10, it's certainly worth a try if you've been going through different brands.
It is also beneficial for their skins that have a severe form of skin sensitivity or allergy since this product has a soap-free formula. Your Cocker Spaniel's fur will have a pleasant smell and it will remain clean and have a velvety-touch.
3. Moosh Natural Dog Shampoo
We earn a commission if you make a purchase, at no additional cost to you.
Moosh shampoo is based on natural ingredients and is a good fit for your Cocker Spaniel since it has a non-irritating formula.
The contained Aloe Vera extract intensely moisturizes the skin and has a strong regenerating effect on dry and damaged skin. It is a natural antiseptic with a strong antibacterial effect (great for Cocker's who spend a lot of time outdoors in messy situations).
This shampoo contains both shea butter and aloe vera to help soothe, soften, and moisturize your Cocker Spaniel's skin while also leaving its hair silky and shiny. Essential oils leave help your loved one smell clean and fresh with no fake or artificial perfumes.
You can use this product even if your dog does not have skin problems since the shampoo's delicate formula will not irritate the skin and, instead, it will work as a prevention method by helping keep dryness away.
The coconut oil soothes the skin's irritation and helps in restoring the protective hydrolipid film.
4. Mighty Petz 2-in-1 Oatmeal Dog Shampoo
We earn a commission if you make a purchase, at no additional cost to you.
Skin problems occur frequently in dogs, not necessarily as a genetic illness, but more often due to poor nutrition and/or care.
You can give your furry friend a helping hand with sensitive skin by ensuring they receive both proper nutrition and by accurately nourishing their fur and skin.
Most often, the skin irritation of dogs occurs because of an aggressive brush, washing them with unsuitable products, or due to cutting their fur with overheated clippers. So before shampooing, make sure you've tackled the above criteria.
Since Cocker Spaniels are prone to skin conditions and irritations, it is best practice to opt for shampoos specifically designed for dogs with sensitive skin.
These should contain as few artificial ingredients as possible to ensure irritants are avoided, but powerful enough to continue eliminating impurities within the fur. This shampoo is soap-free, which makes it suitable for cocker spaniels with sensitive skin.
If your Cocker Spaniel often itches after a bath, then the Mighty Petz Works may be the answer.
5. SynergyLabs Veterinary Formula
We earn a commission if you make a purchase, at no additional cost to you.
It is common for the Cocker Spaniel breed to develop multiple skin problems throughout their life. This, of course, depends on their activity level and the type of environments they are exposed to outdoors (and indoors).
This shampoo is meant for clinical care and is an antiparasitic and antiseborrheic-medicated shampoo.
If your cocker suffers from a severe form of skin illness like seborrhea, it is best practice to use a shampoo with antifungal properties that are designed specifically to deal with these conditions.
The formula of these shampoos usually uses ingredients like salicylic acid, sulphur, or a mixture of the two.
The sulphur has both antibacterial action and effective antifungal properties. It helps prevent staphylococcal infections and calms the existing irritation and itchy skin (pruritus). It removes crusts and scums (dandruff) since it reduces excess skin cracking.
The sulphur in the SynergyLabs formula has maximum efficiency, as it also contains a salicylic acid in equal amounts.
Grooming a Cocker Spaniel
Since this breed has thick, curled fur, the skin becomes more prone to being sensitive. Their fur and hair require a strict grooming regimen, at least once a month. Here are the top 5 recommended shampoos for Cocker Spaniels.
If you've ever thought about starting to groom your Cocker Spaniel yourself, check out our post on recommended dog clippers. And don't forget about drying your Cocker after wash time.
Drying is often looked over as an aspect of cleaning up a Maltese. Many pet parents simply pat them down with a towel or use a hairdryer.
Investing in a proper home dog dryer can help save you a lot of time and will ensure you get the job done right the first time.
What Is So Special About a Cocker Spaniel?
The Cocker Spaniel is a medium-sized charming dog. Their head is round, with a smooth forehead. Their mouth is wide and the ears are long and tend to hang down.
The tail is often docked after birth (although we don't recommend that here on SirDoggie, dogs are beautiful the way they are).
Their fur is one of their trademark features. It is silky, slightly wavy, and of medium length, with a fluffy texture close to the skin, which helps protect them from the cold and humid weather.
The Cocker Spaniel is found in different colour variations: black, black with brown, cream, dark red, brown, dark yellow, etc.
Cockers should not be left alone for long periods of time. Otherwise, this can lead to frustration and the development of behavioural disturbances and destructiveness.
Some can become irritable and may even be aggressive with strangers, but this can largely be avoided with adequate care and treating your Cocker like a member of the family.
Final Thoughts
Scratching and severe itching can lead to skin wounds and infections, which can cause major discomfort for a Cocker Spaniel.
It is best practice, therefore, to keep an eye on your Cocker Spaniel and offer them proper care with specialized products to avoid putting them at further risk.
Remember that health comes from the interior and a nutritious diet can do wonders for your Cocker Spaniel's skin and fur.
Brush your Cocker Spaniel daily, with a stripping stone, to keep their silky long coat free of tangles, and, for best results, especially before bathing them with shampoo.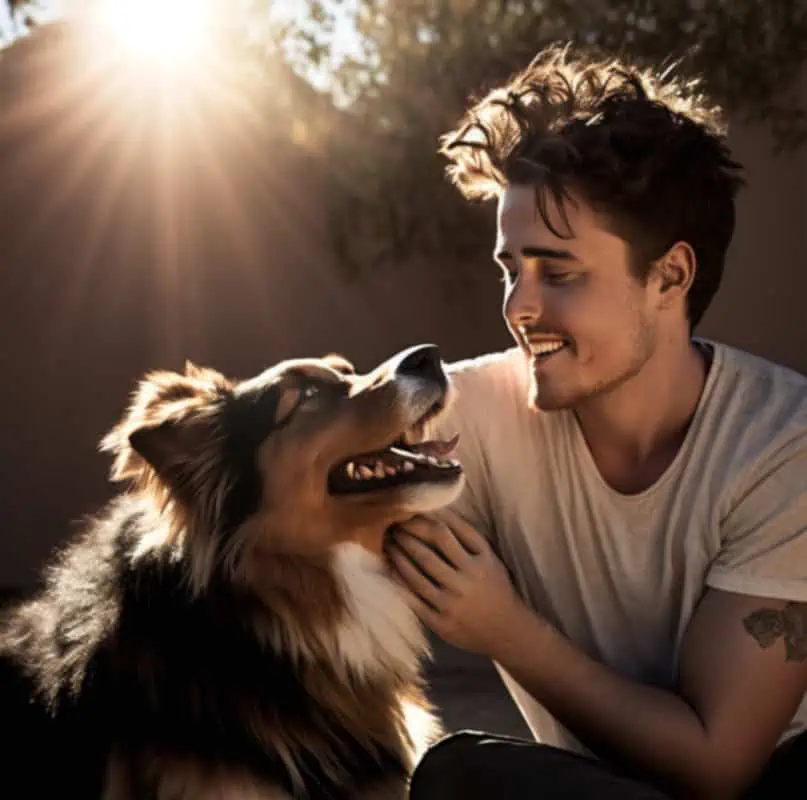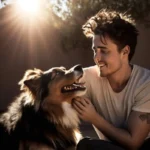 Family Dog Expert Author
Hi there! I'm Stuart, a devoted dog lover and family dog expert with over a decade of experience working with our furry companions. My passion for dogs drives me to share my knowledge and expertise, helping families build strong, loving bonds with their four-legged friends. When I'm not writing for SirDoggie, you'll find me hiking, playing with my beautiful dog, or studying music.