Burts Bees Dog Shampoo Reviews | Buyer's Guide
Burt's Bees is a company that is most well-known for its all-natural lip balms, but this rags-to-riches success story is also a prolific manufacturer of all-natural dog shampoos too.
Like the other products created by Burt's Bees, these dog shampoos enjoy a strong and loyal consumer following. 
Any pet parent looking for the best dog shampoos for their doggies will soon come across one of Burt's Bees dog shampoos.
So what dog shampoos do Burt's Bees have available? Burt's Bees creates nine different kinds of dog shampoo:
Some of the links in this post are affiliate, and we may earn a commission.
With all of these choices, it may be difficult to decide which is the best dog shampoo for your doggie. Well, I had the same issue, so read on to find out more about Burt's Bees and their line of dog shampoos. 
Best Overall
OODLELIFE Dog Shampoo and Conditioner Aloe Oatmeal + Coconut
Refreshes & Soothes: Like a comforting belly rub, it cleanses, conditions, detangles, and moisturizes - dog itching skin relief
USA-Made: A top-quality, homegrown product for your furry friend.
Soft coats - Safe, non-irritating, natural ingredients that nourish your dog's coat. Dog bathing made easy with our oatmeal dog shampoo for allergies and itching.
Eco-Friendly, Pure Formula: Only the good stuff, none of the bad.
We earn a commission if you make a purchase, at no additional cost to you.
Related Reading: Best Dog Shampoo for Dry & Itchy Skin
Burt's Bees Dog Shampoo Reviews
Alright, let's take a closer look at some of the lineup from Burt's Bees Dog Shampoos.
1. Burt's Bees for Dogs All-Natural Tearless Puppy Shampoo with Buttermilk
We earn a commission if you make a purchase, at no additional cost to you.
This dog shampoo is intended for young puppies and features a tearless formula along with a mild scent and buttermilk to gently exfoliate and soften a puppy's coat.
Because it is meant to be a formula for young doggies with a sensitive developing nose, there is no real scent at all.  
A lot of pet parents review this shampoo as being one of the best shampoos for puppies because it is so mild.
The main ingredients in the shampoo are buttermilk powder, honey, and beeswax. Buttermilk powder is especially good for dogs developing or dealing with tear stains.
2. Burt's Bees for Dogs All-Natural Oatmeal Shampoo Made with Colloidal Oat Flour and Honey
We earn a commission if you make a purchase, at no additional cost to you.
This oatmeal dog shampoo (which also comes with a matching conditioner) uses the benefits of colloidal oatmeal to soak up excess oil and soothe dry skin while incorporating honey for shine and to lock in moisture. 
A lot of pet parents are reviewing this shampoo as the only shampoo that doesn't irritate their dog's sensitive skin.
The main ingredients in this shampoo include colloidal oatmeal, honey, and beeswax. These ingredients are included to help with sensitive skin.
3. Burt's Bees for Dogs Itch Soothing Shampoo with Honeysuckle
We earn a commission if you make a purchase, at no additional cost to you.
Honeysuckle is applied as a botanical extract to the skin in order to soothe itching and inflammation, which makes it a good choice to showcase in an itch-soothing dog shampoo.
The directions for Burt's Bees dog shampoos are as follows:
Apply to the dog's wet coat. Work from head to tail and rinse, carefully avoiding eyes. The shampoo will have a light lather as this solution is made with only natural ingredients that are safe and effective for your pet. Store in a cool, dry place
This shampoo also has the benefit of smelling great to you and making your dog smell amazing. And even with this nice scent, it's fairly mild with a pH balance, especially for dogs.
4. Burt's Bees for Dogs Natural Whitening Shampoo with Papaya
We earn a commission if you make a purchase, at no additional cost to you.
There are many breeds of dogs that are well-known for their spotless snow-white coats, and keeping those coats bright can be a chore.
This dog shampoo contains papaya which contains an enzyme called papain that is good for lightening both skin and hair.
Plus it lends a pleasant natural tropical scent to your dog's coat while remaining free of fragrances, sulfates, colorants, and harsh chemicals.
5. Burt's Bees for Dogs Natural Deodorizing Shampoo with Rosemary
We earn a commission if you make a purchase, at no additional cost to you.
Some dogs are more inclined than others to develop a funky smell, and all dogs are inclined to roll in smelly stuff from time to time.
This deodorizing dog shampoo features rosemary, a strongly scented herb that helps to clean a dog's coat and also leaves a clean, natural rosemary scent behind. The shampoo has both rosemary and apple extracts to naturally keep your doggie smelling clean.
Some pet parents complain that the deodorizing effects don't last long enough. This is the unfortunate reality of using products without harsh chemicals.
6. Burt's Bees for Dogs Soothing Hot Spot Shampoo with Apple Cider Vinegar and Aloe Vera
We earn a commission if you make a purchase, at no additional cost to you.
Hot spots are an itchy, painful rash that dogs develop as a result of excessively licking and rubbing an area of dry skin or eczema.
This hot spot shampoo by Burt's Bees uses apple cider vinegar and aloe vera to help heal rashy skin and add luster to a listless, brittle, and dry coat. 
This mild tearless shampoo is pH balanced especially for all dogs and puppies 100% Safe. It is a veterinarian-recommended formula, free of fragrances, sulfates, colorants, and harsh chemicals.
This shampoo also comes in spray form. A spray form gives you the option to spray during specific times when your doggie is scratching or itching. It helps soothe instantly and on specific areas (kind of like how we use lip chap when our lips are irritated).
If your doggie is dealing with a particularly dry or itchy spot, using the spray frequently for a few days can bring relief.
7. Burt's Bees for Dogs Natural Shed Control with Omega 3s and Vitamin E
We earn a commission if you make a purchase, at no additional cost to you.
Some dogs shed more than others, but pet parents don't just have to put up with it.
This natural shed control shampoo uses moisturizers such as Vitamin E and Omega 3 oils to saturate your dog's coat with a healthy sheen that makes them shed less. 
This shed control shampoo strengthens the fur, reduces breakage, and keeps stray hairs leashed.
8. Burt's Bees for Dogs Natural Hypoallergenic Shampoo
We earn a commission if you make a purchase, at no additional cost to you.
If your dog is dealing with some dry and flaky skin, or if other dog shampoos irritate their skin, then a hypoallergenic dog shampoo may do the trick for you.
During the colder months of the year means turning on the heat. Turning on the heat often means less fresh air inside, which in turn dries out the place, including your dog's skin.
Hypoallergenic dog shampoos can do wonders for doggies dealing with skin and itching issues.
9. Burt's Bees for Dogs Natural Calming Shampoo with Lavender
We earn a commission if you make a purchase, at no additional cost to you.
Dogs are emotionally sensitive, intelligent animals, and this can mean some are a little nervous or high-strung, especially in unusual environments or during sensory overload scenarios like fireworks and thunderstorms.
Burt's Bees Calming Shampoo calms, cleans, and softens dry skin and conditions your dog's coat to give fur a super shine
This shampoo contains lavender extracts that use aromatherapy to relax stressed-out dogs.
Why You Should Use Dog Shampoo and Not Human Shampoo
Some people don't believe that dog shampoo is important, and just use whatever human shampoo they have lying around the house to wash their dogs, but this is an irresponsible thing to do. 
Dogs shouldn't be washed with human shampoos because human shampoos contain strong artificial fragrances and chemicals that are very irritating to a dog's skin.
Human hair is more oily than dog hair, and human shampoos are designed to strip this excess oil out of human hair. 
When used on dogs, these shampoos strip vital oils out of the dog's coat, leaving it brittle and dull, and more likely to shed. 
What Is Burt's Bees Incorporated?
Burt's Bees Incorporated was founded by an eccentric New Yorker named Burt Shavitz, who moved out to the country and took up beekeeping, only to build up a multimillion-dollar care products empire with a business partner Roxanne Quimby who talked him into expanding his product line. 
Now, along with candles and lip balm, Burt's Bees manufactures a wide variety of all-natural products, including a product line for dogs and cats.  
Burt's Bees dog shampoos are almost always on any "best dog shampoo" list out there.
Burt's Bees Dog Shampoo Buyer's Guide
There are many Burt's Bees pet care products, including the following: 
Calming/hot spot sprays
Cat shampoos
Ear rinse
Moisturizing lotions for paw pads and noses
Shampoos and conditioners
Among their many pet care products, they have a well-established line of dog shampoos for a variety of different coat conditions and pet parent sensibilities.
In general, you can count on all of Burt's Bees dog shampoos sharing the following qualities: 
All-natural ingredients: Burt's Bees prides itself on using all-natural ingredients in its products, and as a result, the benefits yielded by its dog shampoos are usually the result of various botanical extracts.
Free of fragrances and chemicals (such as parabens and sulfates): These harsh chemicals are not only skin irritants, but they can also be bad for the environment.
Cruelty-free: Burt's Bees is not tested on laboratory animals, and features the Leaping Bunny seal as a measure of this standard met. Those consumers concerned about animal testing can safely use this product.
Not vegan: Burt's Bees dog shampoos (along with their other products) are not vegan. These products incorporate royal jelly and beeswax from bees, livestock dairy products, and carmine, which is a dye derived from crushed insects.
Support bee outreach and biodiversity: Along with the E.O. Wilson Biodiversity Foundation, Burt's Bees helped found the Half-Earth Project, which seeks to preserve half of the planet for conservation purposes. 
After assessing your dog's coat/skin condition, age, and other considerations check out the selection of shampoos listed below to see which one may be the best fit for you and your doggie. 
Burt's Bees Dog Shampoos Are Not for Flea Control
One Important thing to take into consideration when reviewing Burt's Bees dog shampoos is that these shampoos are not suitable for flea and tick control.
These shampoos do not contain chemicals designed to kill or prevent flea and tick infestation.
To control a flea or tick infestation on your dog, you will have to resort to a medicated shampoo designed for that purpose, or better yet, place your dog on a monthly preventative that controls fleas, ticks, and heartworms.
Burt's Bees dog shampoos are great for regular maintenance of your dog's skin and coat but are not a good choice for flea and tick problems.  
Burt's Bees Dog Shampoos: Final Verdict 
Burt's Bees dog shampoos, conditioners, and sprays are high-quality products and are worth trying out on your dog to see if you like them. No matter what kind of coat or skin condition your dog has, Burt's Bees is sure to have a shampoo option that is best for them. 
Along with providing a wide variety of products, Burt's Bees is also eco-conscious and animal-friendly, making it a great choice for your dog's hygiene needs.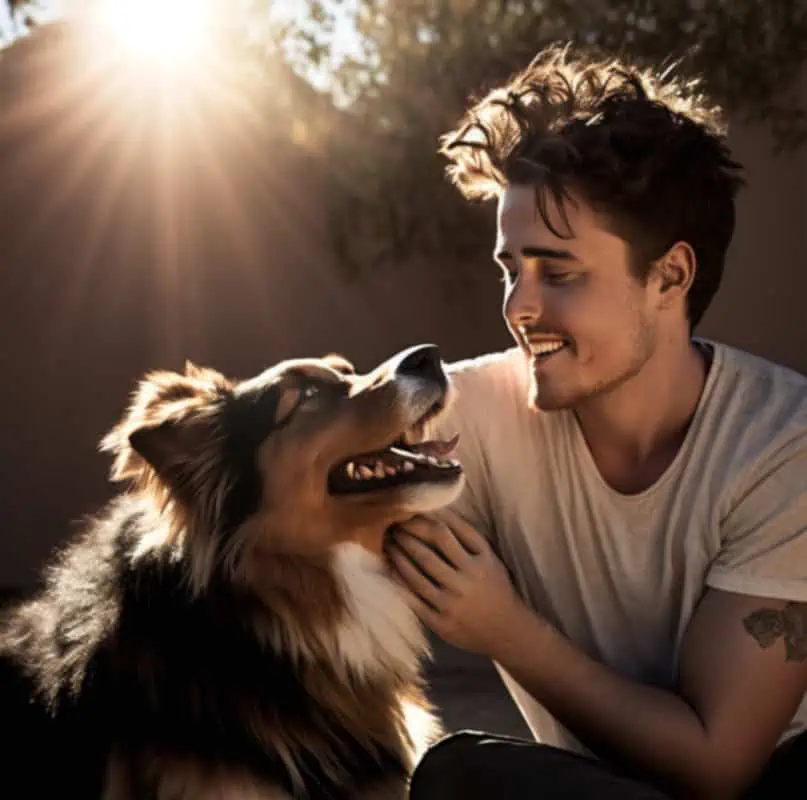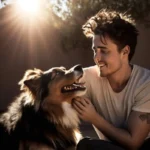 Family Dog Expert Author
Hi there! I'm Stuart, a devoted dog lover and family dog expert with over a decade of experience working with our furry companions. My passion for dogs drives me to share my knowledge and expertise, helping families build strong, loving bonds with their four-legged friends. When I'm not writing for SirDoggie, you'll find me hiking, playing with my beautiful dog, or studying music.