The Best Flea SHAMPOO For Huskies [REVIEWED]
Huskies are fantastic dogs and if you're a pet parent to one, you probably think they're the best dog. There are some unique challenges to Huskies, however, like how their fur is a little more prone to getting fleas.
If you've dealt with fleas on your husky, you probably don't want to repeat that experience.
The following are 5 recommended shampoos for Huskies with fleas:
One of the most effective treatments Husky pet parents consider when dealing with fleas is to use a flea shampoo that has proven results for Huskies with fleas. This post will help you make your flea shampoo decision a little easier. 
Often, regular shampoos just don't do the trick when trying to get rid of fleas on a Husky, as they lack both strength and power for getting those pesky fleas to "jump ship".
If your Husky currently has fleas, don't be ashamed or embarrassed, fleas love all dogs. What separates Huskies, however, is their double-coat fur. This makes the fleas' ability to "stay put" much easier as they have additional protection.
For puppies under 6 weeks, the situation is a little more delicate since the market focuses on extremely powerful and anti-parasitic solutions that can harm puppies who are not equipped to deal with the abrasive ingredients.
Powders, sprays, and anti-parasitic shampoos can be dangerous to a dog if made with cheap and toxic ingredients. Even the use of some products designed for adult dogs can cause poisoning on them because the active substance is too strong.
It is best practice for pet parents to do their research before utilizing flea shampoo.
Don't worry, we've included some all-natural recommendations for those that are extra cautious when choosing pet care products. Just remember, although some shampoos are abrasive, so are fleas.
Some of the links in this post are affiliate, and we may earn a commission.
Related Reading: How Much Does A Husky Cost?
The 5 Best Flea Shampoo for Huskies
Alright, let's take a look a closer look at these top 5 recommended shampoos. In case you want to just cut to the case, you can check out where to get these shampoos near the bottom of the post.
Also, if you have you are interested in grooming your Huskie yourself, check out our post on the best dog clippers.
And don't forget about drying your doggie after wash time. Drying is often looked over as an aspect of cleaning up a Husky. Many pet parents simply pat them down with a towel or use a hairdryer.
If you're wanting to get a little closer to professional grooming, then check out some of the best home-use dog dryers. Investing in a proper doggie dryer will help save you a lot of time.
1. Veterinary Formula Clinical Care Antiparasitic & Antiseborrheic Medicated Shampoo for Dogs 
We earn a commission if you make a purchase, at no additional cost to you.
This product addresses the damaged skin left behind from a flea infestation. The contained oatmeal will help in releasing the itchiness and hydrate the skin to speed up the healing process. The formula is safe to use on dogs as it is paraben-free.
Parabens can cause allergic reactions and irritations in dogs. In severe cases, they can cause neurological trauma and pulmonary edema. Although most dog shampoos that contain parabens contain very small amounts, most pet parents agree that it's best practice to avoid them.
In case of severe flea infestation, the shampoo's components, like the salicylic acid and sulphur, will relieve the pruritus and the skin's desquamation. It will calm the inflammation of the skin and reduce redness. Many customers review it as efficient in treating fleas on dogs.
Just remember, some of these ingredients are still abrasive, and shampooing your Husky should be done sparingly.
2. Adams Plus Flea & Tick Shampoo with Precor for Dogs
We earn a commission if you make a purchase, at no additional cost to you.
This shampoo is effective on fleas and especially their eggs. It acts as a 28-day protector for flea infestations that just never seem to go away. The coconut oil and Aloe Vera extracts work on making your husky's fur silky and shiny while keeping the fleas at bay.
The lanolin has an effective emollient action, reducing skin dehydration. It protects and rehydrates dry, slightly irritated skin, due to fleas' biting.
The shampoo formula works for both puppies and adult huskies. One application prevents flea infestation for up to 4 weeks. The oatmeal has skin-soothing effects, oatmeal being a common ingredient used in shampoos for Husky dogs with sensitive skin. Pyrethrin is a regular active ingredient used in killing fleas.
And while some shampoos are more abrasive than others, it's important to keep in mind just how harmful and destructive fleas can become when living on your dog. You don't need to use this shampoo forever, but during a flea infestation, it can be your "saving grace".
3. Wahl Dog Shampoo
We earn a commission if you make a purchase, at no additional cost to you.
In case you prefer natural solutions, we recommend going for the Wahl shampoo. This shampoo is effective in preventing both flea and tick infestations. Its formula is based only on natural ingredients meant to act as a repellent for fleas. 
The well-known lemongrass is a useful element used by commercial repellents for fleas.
Other plants used to remove fleas are rosemary and mint. One application of the shampoo's formula can have a preventative effect for up to 1 week. 
The refined coconut oil acts as a cleaning agent to help remove dirt, while components like glycerin and Aloe Vera hydrate and reduce skin redness.
4. Bayer Animal Health Advantage Shampoo Flea and Tick Treatment
We earn a commission if you make a purchase, at no additional cost to you.
Bayer is a popular brand, known for its effective range of solutions against parasites. The active ingredient, pyrethrin, is a natural insecticide extracted from chrysanthemum flowers and is especially effective in killing mites and fleas.
The use of pyrethrin-based shampoos should be done with strict adherence to the indicated dosage on the shampoo's package, as there is a danger of pyrethrin toxicity in dogs (discussed in recommendation #1).
It is best practice to use pyrethrin-based shampoos on huskies over 12 weeks old. The washing process should be done at a minimum of 7 days apart (depending on the severity of fleas). Pet parents reported the shampoo as having an instant effect in killing fleas.
5. BotaniVet Manuka Honey Pet Shampoo

We earn a commission if you make a purchase, at no additional cost to you.
This is another great natural shampoo for fleas free of any side effects is the Honeydew Shampoo. Their formula is safe to use on husky dogs with sensitive skin since it is created only from natural ingredients.
The product can be used on both husky puppies and adult dogs as it is free of parabens and artificial substances.
Its natural manuka honey is a powerful antibacterial and antifungal ingredient that helps promote both skin and wound healing (often necessary with a bad flea infestation).
This shampoo is veterinary dermatologist-formulated and veterinarian recommended. It is both eco-friendly and biodegradable.
Looking to try an all-natural approach first before getting a flea-specific shampoo for your husky?
No problem, check out this helpful video for ways to naturally remove fleas and ticks from your dog.
Fleas Infestation on Dogs: Diagnosis and Symptoms
Dogs scratch intensively when they are infested with fleas. It becomes very difficult to redirect their scratching and itching. The fleas create discomfort and can even transmit diseases to dogs.
Know that not all dogs scratch immediately when they have fleas, as some are more sensitive, like the Husky breed, while others are a bit more resistant.
The worse the infestation, the worse the scratching and itching. Where excessive scratching may occur, the hair may fall, and the skin becomes red. The condition can manifest in various symptoms, including:
severe scratching
itching
biting
chewing
hair loss
scabs
red, irritated skin
Fleas can be very damaging to puppies. They can multiply quickly and suck the puppy's blood until it becomes anemic. They can cause nasty rashes leading to wounds and, if not treated, it can become fatal.
Although I'm sure you are aware, fleas are not just a dog problem, they are a pest to many mammals including us humans. If you suspect you have a puppy with a flea infestation, it is best practice to take them to their vet as soon as possible.
Final Thoughts
You can easily treat and prevent fleas infestation in husky dogs. Since they are prone to flea infestations due to their double coat and often have sensitive skin, it is best practice to consult with your vet if you suspect your Husky has a flea infestation.
Generally, pyrethrin-based shampoos have the highest efficiency in killing fleas. However, they should not be used as a prevention method, on husky dogs, since their harsh formula and chemicals might harm the delicate skin of your Husky if used frequently.
However, no matter what you choose to use to get rid of fleas, never forget the importance of the veterinarian's advice. Actively working to prevent fleas from happening in the first place will also do wonders for your dog's comfort. So be sure to avoid outside spaces with high potential for flea development (although this is often easier said than done!)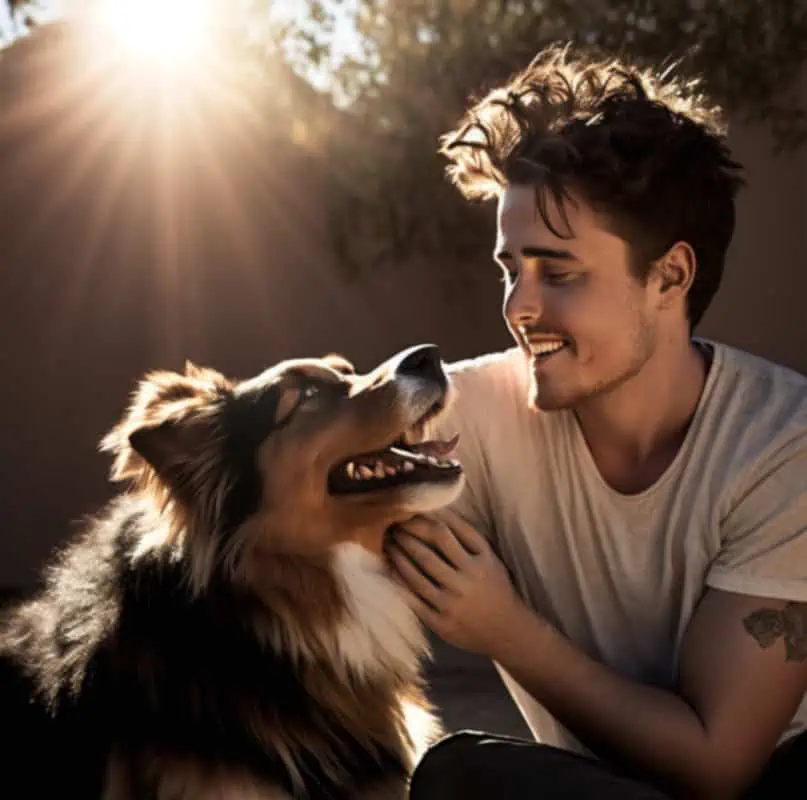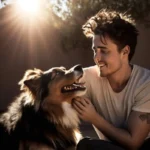 Family Dog Expert Author
Hi there! I'm Stuart, a devoted dog lover and family dog expert with over a decade of experience working with our furry companions. My passion for dogs drives me to share my knowledge and expertise, helping families build strong, loving bonds with their four-legged friends. When I'm not writing for SirDoggie, you'll find me hiking, playing with my beautiful dog, or studying music.