5 Best Outdoor Dog Beds with a Canopy for 2023
As a pet owner and adventure seeker both rolled into one, there is nothing more rewarding than traveling and exploring new locales with your furry friend. When you are out camping in the woods or out conquering the mountains, all you need is a nice canopy bed to call it a day after all that fun.
So, if you frequently go camping with your dog and wish to ensure that your furry companion is comfortable too, why not invest in the best outdoor dog bed with a canopy? The good news is that there are so many options out there to choose from, but having so many choices can also make it difficult for you to pick just one.
To make the decision-making process easier for you, our team has reviewed more than a dozen outdoor dog beds available on the market. After careful analysis, review, and comparison against each other based on numerous factors, we have handpicked a few that we think are the best.
Read on to find complete reviews of each of the products included on our list. If you are in a hurry and do not have the time to read until the end, we simply suggest that you go with our editor's choice: the Floppy Dawg Just Chillin' elevated dog bed, a cool dog cot with a removable canopy made of breathable fabric, making it perfect for both indoor and outdoor use.
The first product on our list is the PawHut elevated portable dog cot (shop now), a cooling pet bed that comes with a UV-protection canopy shade. As the name suggests, the bed's cot-style design lifts your dog 7 inches above the ground, allowing him to enjoy good airflow on all sides.
Made from durable and breathable mesh fabric, this dog bed helps to keep your pet cool, and this is an important factor during the hot and humid summer months. It has a lightweight but sturdy powder-coated steel frame with four feet that add stability to the bed, preventing it from tipping over.
This elevated pet bed can support up to 44 pounds of weight and works best for medium-sized dogs. It has a nice canopy top that provides shade to your pet and protects them from the heat on summer days. Besides its portable design, this dog cot also comes with a travel bag for easy storage as well.
Product features and specifications
Measurements: 36.25in. x 30in. x 35.5in.
Weight: 5.72 lbs.
Suitable for indoor and outdoor use
Durable and sturdy frame
Easy storage
Breathable mesh fabric
Elevated bed frame
User/Customer Reviews
Those who have bought this outdoor dog bed for their pets are absolutely in love with this product for its amazing construction and design. People have reported that their pets love to spend time in it, relaxing on their patio or out in the yard. Additionally, the open design allows them to see in all directions, too. A few customers have warned that the clips attached to the top of the base are a little flimsy, unfortunately.
Conclusion
The PawHut elevated portable dog cot is one of a kind and built with the objective of ensuring your pet's comfort at all times, even when they are traveling with you. You can take it with you on camping trips or just put it on the patio or out in the yard for lazy outdoor lounging on summer days. Regardless of how you choose to utilize this convenient cot, it will be well worth the money you spend on it. Overall, it's a great buy.
[maxbutton id="1″ url="https://www.amazon.com/PawHut-Elevated-Portable-Cooling-Protection/dp/B01N4S7DZ0/?tag=dogplayoutdoors01-20″ text="Check Price Now" ]
---
The next product on our list is the Floppy Dawg Just Chillin' elevated dog bed that was created by a group of dog owners with a passion for unique and high-quality products. These elevated and over-stuffed beds come with canopy shades and a dash of attitude that makes them look cool while your pup chills in the heat. These also come with replacement covers that make the old beds look as good as new. With the unique shaped canopy at the top, this awesome bed gives your dog a cool place to rest in the yard or garden.
The stylish Floppy Dawg elevated dog bed adds more elegance to your space and blends well while also keeping your pet feeling safe and secure. Besides being lightweight and portable, this pet cot is also easy to assemble and transport to other places, so you are free to venture out and take it with you wherever you go. It effectively provides protection from the sun during hot summer days no matter where you are.
Product features and specifications
Measurements: 30in. x 24in. x 28in.
Weight: 4.9 lbs.
Protection from the sun
Cooling comfort
Breathable Oxford mesh fabric
High-quality steel frame construction
User/Customer Reviews
Most users have said that it took them just five minutes to assemble this dog bed and their puppies simply love spending time on it. People have also mentioned that the product is made from materials that are sturdy and long-lasting. A few customers have warned that the canopy does not last too long, though, and they wished there was some sort of clamp to prevent the canopy from flying off when it gets windy.
Conclusion
The Floppy Dawg Just Chillin' elevated dog bed is not only well constructed but also extremely lightweight and portable, making it easier to carry from one place to another. It is made from a breathable mesh fabric to ensure that your pet stays comfortable and protected no matter where you set it up. Overall, we feel that this product offers a good value for the money.
[maxbutton id="1″ url="https://www.amazon.com/Floppy-Dawg-Elevated-Removable-Lightweight/dp/B0777TBXSP/?tag=dogplayoutdoors01-20″ text="Check Price Now" ]
---
This elevated and stylish green dog cot with a canopy attachment is from Midlee. It keeps your pet from having to lay around on the ground and is a great option for hot days when your pup needs more airflow to keep cool. It is lightweight yet durable and is perfect for use both indoors and outdoors. You can carry it with you on camping trips to ensure that your dog enjoys some comfortable sleep right alongside you, too.
Made from high-quality and breathable fabric, this dog cot with a canopy allows good airflow to help your dog feel cooler. The canopy also protects your pet from the sun's rays, but you may also choose to remove the canopy when you do not need it, such as if your pup just wants to rest on their favorite elevated bed indoors during bad weather. Thanks to its easy setup, you'll have a sturdy and nice bed for your dog ready in just minutes.
The product comes with all parts included for an easy assembly that can be done in minutes. The mesh fabric offers cooling ventilation during hot and sunny days and is guaranteed to keep your pooch happy. Even after putting on the canopy, your dog can still easily view their surroundings and have a good time watching the outdoors as they relax in cooler temperatures.
Product features and specifications
Size: 30″ x 36″
Weight: 6.95 lbs.
Elevated dog bed
Lightweight and durable
Easy to assemble
Set up at a campsite or in the backyard
Off-the-ground dog cot
User/Customer Reviews
Most people have remarked that their dogs loved the cot from day one and feel comfortable relaxing on it outdoors. Users have been impressed with how easy it is to assemble and how great it looks in the yard or anywhere else you put it. A few customers have warned that the canvas ripped after a few days of use, so they wish there was a replacement available.
Conclusion
The Midlee green dog cot with canopy attachment is not only aesthetically pleasing to look at but also offers a nice, sturdy, and comfortable resting spot for your dog. It can easily accommodate and sustain weights ranging from 9 to 90 lbs. while keeping your pup protected from the sun. Overall, we feel that this cot bed offers you a good price-to-performance ratio.
[maxbutton id="1″ url="https://www.amazon.com/Midlee-Green-Dog-Cot-Canopy/dp/B07HCMKTL6/?tag=dogplayoutdoors01-20″ text="Check Price Now" ]
---
This doghouse that's actually an elevated rattan bed is made from hand-woven and weather-resistant rattan material and supported by a solid steel frame. You can place this gorgeous dog bed either on the inside of your home or even keep it outside in the backyard or on your patio without interfering with the quality of the décor in your preferred space.
One thing we love about this rattan bed is that the pet messes are easy to clean thanks to the lining that doesn't instantly soak up any water or other liquids. The canopy that comes over the dog bed offers good protection to your dog in unpleasant weather conditions, such as the summer onslaught of hot UV rays, rain, and even wind. (Please don't leave your pup outdoors in bad weather, though!)
For comfortable sleep, this dog bed is easy-to-clean on both the rattan surfaces as well as the cushioned areas. Your dogs will love lounging on the thick padding made from soft cotton as well. The lifted design of the bed not only adds good ventilation to the cot, but the legs also have floor-gripping, non-slip ends to keep the bed practically immovable on the floor without scratching it either.
Product features and specifications
Measurements: 38.5in. x 27.25in. x 28.75in.
Weight: 28.6 lbs.
Weight capacity: 110 lbs.
All-weather PE rattan
4 padded legs
Easy to assemble
Removable cushion
User/Customer Reviews
Those who have bought this bed have said this is a sturdy and elegant-looking product that adds value to any space. People have said that it is big enough to accommodate two or more pooches if they aren't larger breeds. A few customers have mentioned that, even if you have little tornado puppies in your home, this rattan furniture easily stands up to the torture.
Conclusion
The PawHut Wicker elevated rattan bed (shop now) is some nice-looking pet furniture that you can add to your home indoors or keep in your yard. It gives your dog some much-needed shade from the sun and is also a comfortable bed to relax on when needed. We all love this sturdy and gorgeous-looking cot bed with its quick-dry surface. Overall, a great buy!
[maxbutton id="1″ url="https://www.amazon.com/PawHut-Outdoor-Rattan-Indoor-Cushion/dp/B084LJVW58/?tag=dogplayoutdoors01-20″ text="Check Price Now" ]
---
This steel frame elevated dog house comes from SweetBin, and it is designed to ensure good health and comfort for your pet. Whether you place it indoors or outside your home, this will provide a nice and cozy personal space for your pooch to relax and stay comfortable.
The high roof is made from high-quality waterproof material to protect your dog from rain, wind, snow, or UV rays. It has a sturdy, paint-coated steel frame that comes with non-skid feet for more durability. This dog bed can easily sustain a weight of up to 80 lbs., too.
As the doghouse is made of durable Oxford fabric, it can also withstand paw scratches and is easy to clean when needed. You can simply wipe it with a wet cloth and air dry to keep it tidy. There is a zipper enclosure that can be used to keep the dogs inside the house as well, if ever needed.
Product features and specifications
Measurements: 22.5in x 35.4in x 34.2in
Weight: 9.4 lbs.
Made of durable Oxford fabric
Sturdy, paint-coated steel frame
Four stable, non-skid feet
Zippered door
Waterproof 600D Oxford cover with PVC
Easy to set up in just 30 minutes
User/Customer Reviews
Several users have mentioned that this canvas house is stable, sturdy, and lightweight at the same time. People have also said how much their puppies loved the new doghouse and immediately made it their home. A few customers have also said that this doghouse is easy to install and does not require any extra tools to set it up.
Conclusion
The SweetBin elevated doghouse is the ultimate doghouse if you are looking for something more than just a bed to keep your dog safe and happy. It has a sturdy frame and nice ventilated fabric to keep your pet happy in all weather conditions. Overall, this is a good value for the money.
[maxbutton id="1″ url="https://www.amazon.com/SweetBin-Elevated-Shelter-Waterproof-Separately/dp/B09MQ926SQ/?tag=dogplayoutdoors01-20″ text="Check Price Now" ]
---
Related Questions
What is the most durable material for a dog bed?
If you have a cute but highly destructive little puppy in your home, you can choose a dog bed made of highly durable materials such as canvas, Cordura, or PVC. Canvas is a popular option for pet cots made for outdoor use, and the material doesn't ever seem to break even if the dog tries to chew on it.
What is the right size for my dog?
When buying a dog bed for your pooch, you must be sure to purchase one that is bigger than your dog's actual size. There should be enough space for chewing their favorite toys as well as lounging, so add a few inches onto your dog's measured length ordering a certain size cot. Also, if your fur baby is a pup, remember that he or she will also quickly outgrow a small bed in no time.
Do dogs like hard or soft beds?
Dogs do not really need a soft bed—although they do tend to love having some soft blankets to snuggle into—so you can safely get one with a firm surface as the "too soft" bed options do not provide the support they need. Also, an older dog may have difficulty getting in and out of a soft plush bed.
See Also:
4 Reasons Why Dogs Lick When You Blow in Their Face
Are Jack Russells Good Dogs?
5 Best Outdoor Trash Cans for Dog Poop
Do Dogs Sleep in Their Own Poop? (10 Factors)
How Can Dogs Fall Asleep So Fast?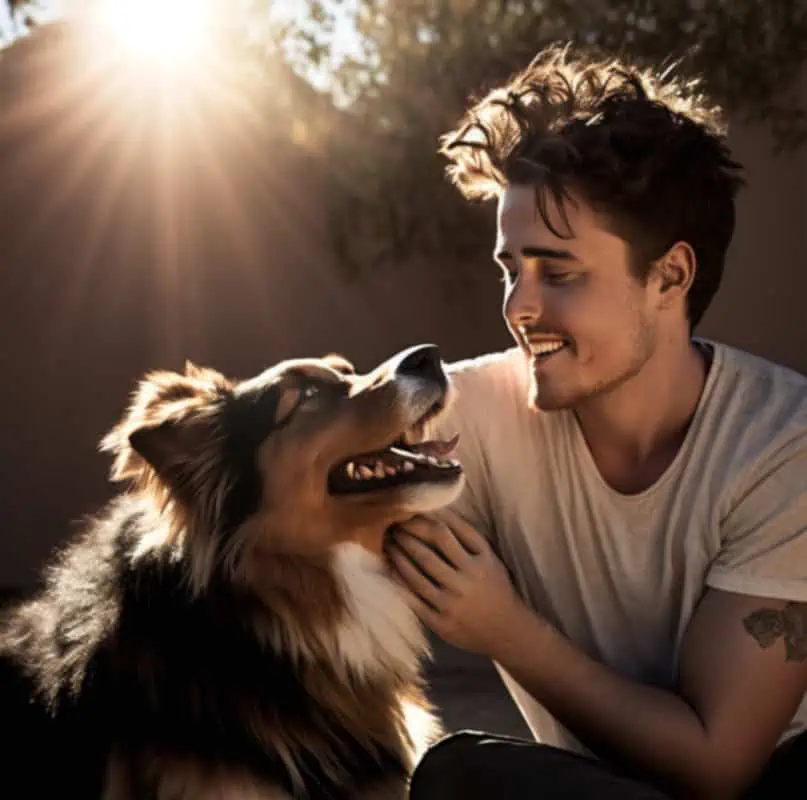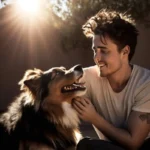 Family Dog Expert Author
Hi there! I'm Stuart, a devoted dog lover and family dog expert with over a decade of experience working with our furry companions. My passion for dogs drives me to share my knowledge and expertise, helping families build strong, loving bonds with their four-legged friends. When I'm not writing for SirDoggie, you'll find me hiking, playing with my beautiful dog, or studying music.