4 Best Beddings for Outdoor Dog Houses for 2023
When you have a pup that has an outdoor dog house, you have to get the best bedding. Not only do you want to keep your furry family member warm and comfy but you also want to ensure it will last for awhile. The following are the best bedding options for outdoor dog houses on Amazon.
Quick Summary
Who Should Get Bedding for a Dog House
Dog house bedding is best for canine companions that spend lots of time outdoors. This will be invaluable for inclement weather and ideal for dogs that are aging and/or have hip or joint issues.
Top Picks of the Best Bedding for a Dog House
Cheerhunting engineered this outdoor dog bed with a love for animals. It's waterproof, washable and large. Made of Oxford cloth, it can withstand almost any weather. However, it's not advisable to allow water to touch the mat for too long.
The bed measures 43 inches long by 25 inches wide with refined stitching that makes the Oxford cloth not just resistant to water, but also against claws and scratching. However, if you have an aggressive chewer, this mat isn't going to cut it.
Regardless, it folds easily and slides into the convenient portable pouch. The bed comes in many colors to choose from such as blue, dark blue, green, gray, light orange, off white, olive green and orange. It's easy to clean; simply wipe off debris with a damp cloth.
Pros
Easy cleaning, all you need is a damp cloth
Excellent stitching and durable material
Is weather and water resistant along with resistance to scratching and claws
Large size is perfect for big dogs and large dog houses
Cons
You have to put it in the sun when you receive it to let the material breathe
It's not good for dogs that like to chew aggressively
[maxbutton id="1″ url="https://www.amazon.com/Gowild-Oversize-Waterproof-Outdoor-Travel/dp/B07BT9CRHL/?tag=dogplayoutdoors01-20″ text="Check Price Now" ]
---
K&H Pet Products has been a trusted name for the last 20 years. This heated pet pad is one of their best achievements. While it doesn't fill up with air, it does require electricity. All you need is an outlet and your pup will be toasty in no time.
There are several sizes available. Their small measures at 12½ inches long by 18½ inches wide and the pads can go as high as 22½ inches long by 28½ inches wide. All models run at a ½ inch thickness and weigh around four pounds.
The pad will automatically respond to temperature changes to ensure your pooch stays warm. Plus it's black and comes with a comfy and plush fleece cover. It has a rigid ABS exterior with a 5½ foot steel-wrapped cord.
Pros
Perfect for freezing weather
The fleece cover protects your dog while giving it a soft surface to rest on
Comes in a variety of sizes to fit your dog and its house
Automatically detects and adjusts temperature
Cons
You must have an electrical outlet in order for it to work
The material tends to be flimsy
Users report that it doesn't last very long and gets too hot
[maxbutton id="1″ url="https://www.amazon.com/Pet-Products-1010-Original-Lectro-Kennel/dp/B07HMP46PS/?tag=dogplayoutdoors01-20″ text="Check Price Now" ]
---
This bed by Pet Craft is plush, soft and water-resistant; perfect for a dog house. It comprises polyester and is available in many colors that include chocolate, cloud and pewter. It's UV treated, making the polyester fade-resistant and water beads up and rolls off the surface. This means it will stay dry in wet, damp weather.
There's extra padding on the bed too that provides the utmost in support and comfort. The durable channeled liner keeps the polyfill stuffing secure no matter how much your dog moves around on it. This means it's great for active and playful dogs.
The bed itself measures 40 inches long by 30 inches wide and four inches thick. But, it is machine washable and very easy to clean. You simply put it on the gentle cycle in cold water and tumble dry on a low setting.
Pros
Offers a total money back guarantee if you or your dog don't like the bed
Built with playful, active dogs in mind
Good, large size great for medium to big dogs
Cons
Many users attest that the mat falls apart after only a few days of use
The material tends to snag easily which exposes the polyfill
[maxbutton id="1″ url="https://www.amazon.com/Pet-Craft-Supply-8812-Chocolate/dp/B07JLXBVD4/?tag=dogplayoutdoors01-20″ text="Check Price Now" ]
---
Memory foam is not just an ideal material for people, but for your pet too! PETMAKER's dog bed features this magic fabric while also making it 100% waterproof. Your dog will be comfortable and dry. The price of the bed is fairly reasonable.
The full coverage inner liner and non-skid bottom is what make this so water resistant. They engineered the bed with active pups in mind. Plus, it's portable. So, you can take it with you camping or to the beach. It comprises a double cushion to give superb comfort to mature dogs or those on injured reserve.
The polyester micro suede cover is removable and machine washable. You can clean the filling with a vacuum. However, your pet shouldn't weigh more than 20 to 45 pounds for the best results. You can have a gray or brown bed and choose from a range of sizes such as small, medium, large or extra large.
Pros
Comfortable memory foam is ideal for sick and aging dogs
Plenty of styles and sizes to suit your dog and décor
Fully waterproof and resistant to active, playful dogs
Removable and machine-washable cover
Cons
Only the cover is machine washable, not the mattress itself
Many users state that the bed isn't as waterproof as advertised
[maxbutton id="1″ url="https://www.amazon.com/Waterproof-Resistant-Removeable-Washable-PETMAKER/dp/B077F6WCDK/?tag=dogplayoutdoors01-20″ text="Check Price Now" ]
What to Consider When Getting a Dog Bed
If the choices here don't suit your needs, there are a few things to observe when hunting for a dog bed. First, you have to consider your dog's activity. If they like to scratch, claw or chew on things, you want to ensure the material the bed comprises is durable.
For instance, polyester is an excellent fabric but it can unravel easy. Oxford cloth is water resistant but it won't hold up to dogs that tend to chew on everything.
Then you want to consider how warm your pooch needs to be in their house. If you're keeping them outside in temperatures below 30°F, then you want to get a heating apparatus.
Conclusion
Dog beds are a fabulous way to keep your precious pooch warm, dry and comfortable when it's outside in the dog house. Therefore, when you buy one, don't simply nab it because it's cost-effective. Make sure it's going to last and you won't waste your money.
See Also:
How to Stop Dog Bed from Sliding on Wood Floor
Why Does My Dog Lick My Bed? (Explained)
How Long Before Dogs Can Walk on Grass Seed?
4 Best Collars For Double Coated Dogs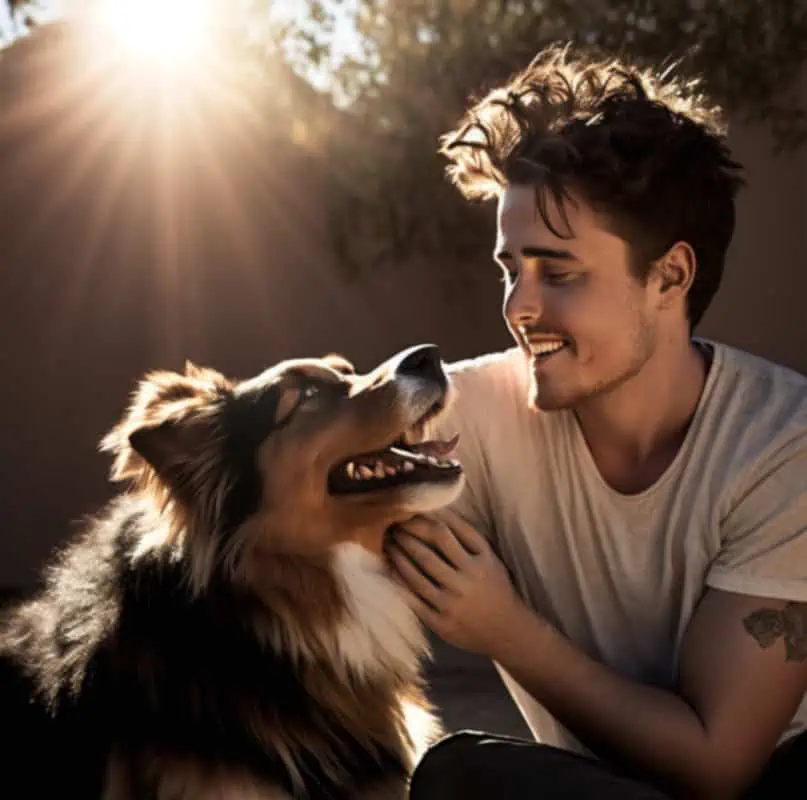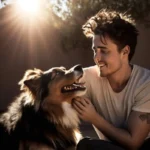 Family Dog Expert Author
Hi there! I'm Stuart, a devoted dog lover and family dog expert with over a decade of experience working with our furry companions. My passion for dogs drives me to share my knowledge and expertise, helping families build strong, loving bonds with their four-legged friends. When I'm not writing for SirDoggie, you'll find me hiking, playing with my beautiful dog, or studying music.