3 Best Elevated Dog Beds for Labrador for 2023
The elevated dog beds for Labradors listed below are some of the most ideal for their shape, size and weight. They provide a comfortable and dry surface on which a Labrador can rest, relax and lounge. These aren't just ideal for home and domestic uses, but also for camping and vacationing trips.
Whether you have a maturing dog or you just want an elevated bed to pamper your Labrador, this is the article for you. If you what you see here doesn't suit your purposes, hopefully it will provide good ideas to find one that fits your ideal.
Quick Summary
Who Should Get an Elevated Dog Bed?
Labrador owners who have a dog that's hurt, injured, recovering from surgery or is getting on in age should get an elevated dog bed. However, it's also ideal for any situation where you want your Lab to stay off the floor. For instance, when you're mopping floors or if it's raining outside.
Plus, it makes an ideal place for your pooch to rest regularly. Such a thing is useful for those who wish to train their dogs not to sleep in beds with people.
Top Picks for an Elevated Dog Bed
This raised cot by Vehoo is portable and washable with the ability to use it inside or outside. It has non-slip rubber feet, breathable mesh and it comes in a range of sizes, colors and patterns. The biggest is the extra large, with dimensions of 49 inches long by 33 inches wide and nine inches high. It can hold a dog weight of up to 150 lbs.
The design of it allows for a good airflow under the dog which can keep them cool in summer and warm in winter. The mesh material is resistant to heat and the powder-coated steel makes it incredibly sturdy. This provides a resting and sleeping spot for your dog that's healthy, clean, dry and comfortable. 
| | |
| --- | --- |
| Pros | Cons |
| Many previous owners are happy with the bed | Some say the bed's assembly is a nightmare. |
| Variety of sizes to fit any dog |   |
| Huge array of colors and patterns |   |
| Use it inside or outside |   |
[maxbutton id="1″ url="https://www.amazon.com/Veehoo-Elevated-Portable-Washable-Breathable/dp/B07RGFMCKS/?tag=dogplayoutdoors01-20″ text="Check Price Now" ]
---
This dark brushed gray elevated dog bed by Christopher Knight Home has a solid pattern to the fabric and comes in one size. It measures 36¼ inches long by 27¾ inches wide and nine inches high. It has an iron frame to provide a super strong base that supports your pup with100% polyester fabric.
The design and engineering is such that it will fit with any décor while providing your dog the utmost in comfort. It's quite luxurious for a dog, but it's great for aging canines or injured/recovering pups. The comfort and cushiony sensation will help with joint and bone pain. But, there is some assembly required.
| | |
| --- | --- |
| Pros | Cons |
| Opulent and luxurious design | Only one size |
| Ultra plush and soft | Doesn't fit all dogs |
| Strong and sturdy iron |   |
| The smokey dark gray is good with décor |   |
[maxbutton id="1″ url="https://www.amazon.com/Elvis-Industrial-Dark-Gray-Brushed/dp/B07G85V3SV/?tag=dogplayoutdoors01-20″ text="Check Price Now" ]
---
K&H Pet Products offers an elevated dog bed with several sizes and a conservative choice of colors and patterns. It has a mesh center and polyester base. The bed measures 32 inches long by 50 inches wide and nine inches tall.
Excellent air circulation under the bed means your dog will stay comfortable, regardless of the time of year. It has both indoor and outdoor uses with slip-resistant feet made of rubber. The water-resistant mesh is ideal for keeping your Labrador healthy and dry.
The frame is durable and lightweight with the capacity to hold over 200 lbs. The mesh cover is removable and easy to wash in the machine. There's a little assembly but it's not difficult.
| | |
| --- | --- |
| Pros | Cons |
| Quick and convenient setup | Not good for large dogs |
| Lightweight with durable metal | Seams rip easily |
| A nice selection of sizes and colors |   |
| Easily portable |   |
[maxbutton id="1″ url="https://www.amazon.com/Products-Original-Elevated-X-Large-Inches/dp/B07QD2R2G9/?tag=dogplayoutdoors01-20″ text="Check Price Now" ]
What to Look for in an Elevated Dog Bed
To find the best elevated dog bed for your Labrador, there are a few things to consider. First, your dog's weight, size and activity will be major determining factors. If you have a very young and hyper dog, you want the strongest materials available.
When you have a dog healing from surgery, suffering from an injury or is experiencing joint pain, you want to make sure there will be a cushion. You want something that will be soft, comfortable and supportive.
In the event you have a dog that chews on everything, make sure the materials will withstand this kind of abuse. If you can't find something you think will be durable enough, you can always cover the bed with something like silicone. That way your dog will get added cushioning and it won't destroy the bed.
Conclusion
Finding the best elevated dog bed for your Labrador is going to be something of an investment. You want to ensure it can handle your pooch's weight, activity and potential abuses. So, take your time and look around to see which one will be most ideal.
See Also:
3 Best Long Range GPS Trackers for Dog
Alzoo Dog Collar Review: A Close-Up Look
Can Furminator Deshedding Tools Damage Your Dog's Skin?
4 Best Beddings for Outdoor Dog Houses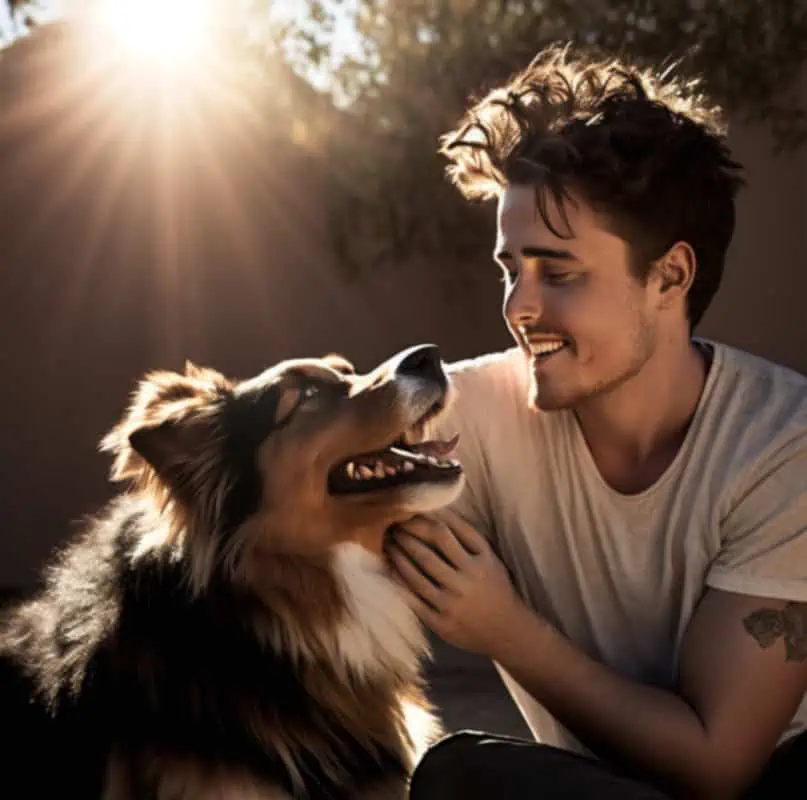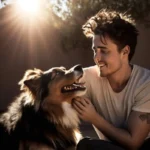 Family Dog Expert Author
Hi there! I'm Stuart, a devoted dog lover and family dog expert with over a decade of experience working with our furry companions. My passion for dogs drives me to share my knowledge and expertise, helping families build strong, loving bonds with their four-legged friends. When I'm not writing for SirDoggie, you'll find me hiking, playing with my beautiful dog, or studying music.