5 Best Outdoor Trash Cans for Dog Poop for 2023
As a responsible pet owner, you know how important it is to pick up the poop after your pet is done with their daily duties. In fact, it is just as important as feeding your furry friend, playing with him, and taking him for walks outside due to the health risks it poses when being left out to transmit worms or to even be eaten by other animals.
Disposing of your dog's poop immediately also marks you as a responsible resident in a neighborhood as your neighbors don't have to deal with the smelly mess and risk stepping in it or having their own pets gets too curious. Using the right outdoor trash can keep your home and neighborhood clean and also deal with the odors tied to your dog's bathroom needs. No one wants to smell dog waste the entire time before the garbage truck drivers come to take it away.
So, if this is an issue that brings you to scour the market for the best outdoor trash can for dog poop, you may get a bit confused or overwhelmed by the numerous options available online. To make this easier for you, our team has reviewed more than a dozen products available online to narrow it down.
After careful review and analysis, we have shortlisted some of the best outdoor trash cans we can find in the market. We have compared them based on several factors such as material, ease of use, functionality, and more. Read on to find the complete review of each product that we have shortlisted.
If you are in hurry and do not have the time to read until the end, we suggest that you opt for our editor's pick: the PetFusion portable outdoor pet waste disposal (see Amazon), an innovative pet waste removal unit with a locking handle, deodorizers, and waste bags.
The first product on our list is PawPail's dog waste trash (see Amazon) can which helps conveniently separate strong-smelling poop from getting placed in your indoor bins. It's a new and innovative product designed using odor-reducing technology, and it also comes with a waste bag dispenser for easy cleanup.
Besides keeping your home clean, this disposal system also utilizes an activated carbon air filter to help you get rid of the foul smell. It minimizes odors and eliminates the harmful components present in the air, leaving your home smelling fresh and clean.
If you are environmentally conscious, you will be happy to know that this planet-friendly dog waste disposal unit reduces your plastic consumption as well. It also features DualVent technology that lets air flow freely through the perforated basket, thus eliminating any foul scents.
Product features and specifications
Measurements: 19.5in. x 13in. x 9in.
Weight: 9 lbs.
Made of long-lasting materials
Modern and versatile
Flexible placement with the PawPail Mounting System
Attractive design
UV- and weather-resistant
Activated carbon air filter
User/Customer Reviews
Pet owners are full of praise for this outdoor trash can that they feel is convenient, well-designed, and a terrific system meant for disposing of dog waste without having to deal with the smell. People have noted how well it stands up to extreme heat and cold conditions outside without its effectiveness wearing off. A few customers have warned that there is a minor design flaw, though: water gets inside the upper part when it rains.
Conclusion
This outdoor trash can for dog poop is a fantastic product that acts as advertised to keep your home and outdoors clean without the hassle of flies or foul smells. It looks great when placed in the garden or backyard, and the durable construction materials ensure that it lasts longer than many other products. Overall, we feel this is a good investment for dog owners.
[maxbutton id="1″ url="https://www.amazon.com/PawPail-Pet-Waste-Station-Activated/dp/B07BK82W52/?tag=dogplayoutdoors01-20″ text="Check Price Now" ]
---
The next product on our list is the Ultimate Cat Litter Disposal System from Litter Genie, a brand dedicated to making your life with pets a tad easier. While this is labeled as a cat litter disposal system, you can use this life-improving product with equal ease for canine counterparts.
This user-friendly litter disposal system works with only a few steps: scoop up the poop, open the lid, drop the waste, and lock the handle to get rid of the sight and smell of your dog's waste. This extra-large pail can easily contain up to 21 days of pet litter; hence, it's great for people with multiple pets—including dogs—too.
We love the compact size and design of the Ultimate Cat Litter Disposal System, which makes it easier to store the pail in a cabinet or other small space. Cleaning up is easier too, so you can enjoy playing with your furry friend and let the Litter Genie pails take care of the nasty stuff.
Product features and specifications
Measurements: 9.5in. x 22.5in. x 8.5in.
Weight: 3.37 lbs.
Hassle-free odor control
Powerful odor protection
Compact and space-saving
Easy functioning with just 3 steps
User/Customer Reviews
Several people have said that setting up the trash can was super easy and that it made life convenient for them and their pets. Some users have also mentioned that the can is capable of handling a lot of poop accumulation without you getting any whiff of the smell. A few customers have warned that the new unit is different from the previous models, which makes them not compatible with generic cartridges.
Conclusion
The Ultimate Cat Litter Disposal System by Litter Genie is just what you need if you have several dogs and cats in the house. While it's designed for cats, you can conveniently use the same bin for your dogs as well without having to smell any poop. Overall, we feel that the product has a good design and works great as expected at this price.
[maxbutton id="1″ url="https://www.amazon.com/Litter-Genie-Ultimate-Disposal-System/dp/B07FD5LFJ5/?tag=dogplayoutdoors01-20″ text="Check Price Now" ]

---
This portable outdoor pet waste disposal from PetFusion is brilliantly designed to promote daily lawn cleanup and keep the area healthy with minimal effort. It has a sleek and modern exterior that blends well with most backyard décor without looking out of place.
This pet waste disposal system is so lightweight and portable that you can easily carry and move it around the yard. It comes with a top handle for easy transportation and an inner removable bucket with tabs and handles to lock the poop bag properly in place.
With the help of the inner bucket that's securely held in place, it is easier to scoop the poop directly and eliminate the need for using a bag each time. The product also includes a silicone gasket, locking handle, and a non-toxic charcoal filter that has a lifespan of about 6 months.
Product features and specifications
Measurements: 9.6in. x 10in. x 16.7in.
Weight: 5 lbs.
Lightweight and portable
Top handle for easy transportation
Removable inner bucket with handles
Non-toxic charcoal filter
UV- and weather-resistant coating
100% recyclable
European REACH safety standards
12-month warranty against manufacturer defects
User/Customer Reviews
There are mixed reviews about this product with some people saying that it smells terrible when you open the lid while others have mentioned that dog poop will smell anyway and it does the job just fine. Several users are happy with how well the bin is made and how easy it is to use. A few customers have warned that the trash can collects water on the inside as it's not watertight, though.
Conclusion
The PetFusion portable outdoor pet waste disposal bin is good quality and is a well-designed poop bin for collecting all the waste of your furry friend. Finding replacement bags that fit can be a bit of trouble, but other than that, it's a great product to have if you are a pet parent. As for the stink, you can manage that with the help of a poop deodorizer or charcoal packet. We say it's a good buy!
[maxbutton id="1″ url="https://www.amazon.com/PetFusion-Disposal-Innovative-Complimentary-Deodorizer/dp/B089DNW5DX/?tag=dogplayoutdoors01-20″ text="Check Price Now" ]

---
We were thrilled with this innovative product so much that it found its place in our list of the best outdoor trash cans for dog poop. The Original In-Ground Dog Waste Disposal System by Doggie Dooley is their newest and largest capacity system that works perfectly for two large dogs or four small dogs.
This environmentally-safe, in-ground dog poop disposal system functions as a miniature septic tank to keep your garden or backyard clean and smell-free. Made in the USA, it includes a plastic tank and extension panels as well as a foot-operated lid opener for convenient operation.
This dog waste disposal system is similar to a home septic system. Doggie Dooley's Waste Terminator formula has harmless and non-toxic enzymes that break down solid dog waste into ground-absorbable liquid, which is then purified by the microbes present in the soil.
Product features and specifications
Measurements: 16.5in. x 16.5in. x 8.5in.
Weight: 3.6 lbs.
Black design with a green lid
Suits all soil conditions except hard clay
For 2 large dogs or 4 small dogs
Plastic tank and extension panels
Environmentally safe and in-ground
User/Customer Reviews
People who have used this outdoor trash can to collect their dog's poop have said that it's extremely convenient to use and works like a compost pile by enriching the soil in return. Some users have mentioned that you need to dig up a really deep hole for installing this, so get ready for some work on the weekend. A few customers have warned that you cannot use this product when it snows.
Conclusion
The Doggie Dooley Dog Waste Disposal System is just what you need if you want your yard or garden clutter-free and also poop-free. This is the original in-ground disposal system that not only locks in all the waste from your dogs but also converts that waste into compost for your soil. Overall, we feel that this product is a win-win deal.
[maxbutton id="1″ url="https://www.amazon.com/Doggie-Dooley-Original-Ground-Disposal/dp/B00WMMMIX6/?tag=dogplayoutdoors01-20″ text="Check Price Now" ]

---
As a responsible community member, you will love the Dog Waste Station from the American Dog Waste Products Store, a reputed name in the pet waste solution industry. This product is not made of poly plastic or polyethylene like what you'll find with the other brands available in the market, so you can entirely trust it to hold up and function both well and safely.
This dog poop disposal unit is made of professional-grade, high-strength aluminum metal which makes the product all the more durable, practical, and easily identifiable. There is no risk of the exterior fading or rusting due to exposure to the outdoor weather elements.
Perfect for both residential and commercial use, the dog waste station includes a locking dispenser, a sign, a waste can with a lid, 400 free waste bags, and 25 free can liners. The unit has a capacity of about 10 gallons of solid waste. Its unique clamp feature protects the bags from any kind of slips or rips, too.
Product features and specifications
Measurements: 48in. x 15.25in. x 13in.
Weight: 35.95 lbs.
400 free waste bags and 25 can liners
10-gallon storage capacity
For commercial and residential use
Durable, practical, and easily identifiable
User/Customer Reviews
Customers who have bought this dog waste station are full of praise for its solid construction, ease of use, and assembly with all parts included. Users have also mentioned how quick the seller is to respond to customer queries and issues. A few users have warned that there were some locking difficulties and that they wished there was a more of a home version as the current one looks more like a park item.
Conclusion
This Dog Waste Station (see Amazon) is the ultimate product for any dog lover looking for a suitable disposal unit for their park, backyard, garden, or Airbnb properties. Although digging to install the unit is the hardest part, you will never regret your decision to invest in this product. Overall, we feel this product delivers an excellent value for the money.
[maxbutton id="1″ url="https://www.amazon.com/Dog-Waste-Station-Everything-Included/dp/B00OABJOAC/?tag=dogplayoutdoors01-20″ text="Check Price Now" ]

---
Related Questions
How do you prevent dog poop from smelling in the trash can?
Most of the dog waste trash cans in the market come with features to lock the foul smell inside so that you can thrive in a healthy and stink-free environment. You can also use a natural deodorizer, like baking soda, to cover up that smell in the trash. Just use a small pinch and sprinkle it all over to get rid of the odors.
Can I use vinegar to get rid of the dog poop smell?
If there is a strong, persistent odor of dog poop coming from your trash can, carpet, or other areas of the home, you can also use a mixture of vinegar and water. Leave this solution on the problem areas and then clean it up, and there should be a general reduction in the overall stench in that area.
See Also:
Do Dogs Sleep in Their Own Poop? (10 Factors)
Why Would Dog Poop Be Cold? (A Detailed Explanation)
How Long Can a Dog Hold Its Poop?
Why Does My Dog Get Runny Poop on Walks?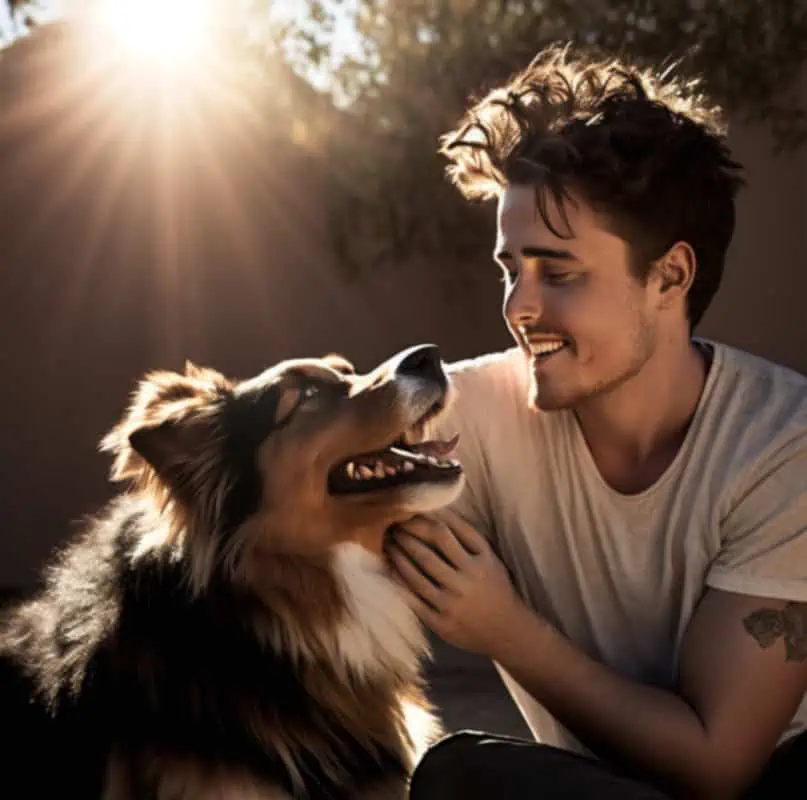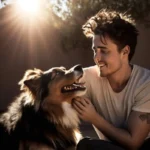 Family Dog Expert Author
Hi there! I'm Stuart, a devoted dog lover and family dog expert with over a decade of experience working with our furry companions. My passion for dogs drives me to share my knowledge and expertise, helping families build strong, loving bonds with their four-legged friends. When I'm not writing for SirDoggie, you'll find me hiking, playing with my beautiful dog, or studying music.