Vizsla vs Golden Retriever: What Is The Difference?
Dogs are known as man's best friends and companions. Many people who love these animals tend to trust them more than other people since canines are very loyal. Most families have a pet at home be it a dog, cat, snake, bird, etc. 
Dogs are the most popular pets among families. There are a wide variety of dog breeds of all sizes, colors, etc. However, two of the best known and adored by people are the Vizslas and the Golden Retrievers. 
Vizslas are dogs known especially for their hunting skills. They are characterized by having a high level of physical activity and requiring exercise every day. They are very energetic and playful and get along well with both adults and children.
They are lovely with their loved ones, but they can also be friendly with strangers and other animals. Vizslas have touchy personalities as they can easily feel sad and anxious if left alone by their owners. 
Golden Retrievers are one of the most popular breeds in the world and are characterized by their incredible versatility and intelligence. These canines stand out for their beautiful golden fur and other physical characteristics.
Golden Retrievers are extraordinary pets when it comes to training and obedience. They have an affectionate and playful personality in addition to a gentle temperament. In many situations, they are required as assistance, therapy, police, fire and rescue dogs. 
Vizsla vs Golden Retriever: History 
Vizslas originate from Hungary where they were used as hunting dogs by the Magyar tribe when they invaded Central Europe during the Dark Ages. They were on the verge of extinction after a series of terrible events, including the First World War.
However, thanks to the support of various groups that love these canines, the breed has survived to this day. In 1936, it began to be recognized by the Fédération Cynologique Internationale as the Hungarian short-haired pointer. 
The Golden Retriever was created in the United Kingdom, specifically in Scotland, by Lord Tweedmouth who experimented with crossing the Flat-Coated Retriever and the Tweed Water Spaniel. However, the mixture of both breeds resulted in a dog with a light coat.
For this reason, over the years, he used other breeds for the crossing, which include Bloodhound, Irish Setter, etc. This dog was officially named "Golden Retriever" in 1920. It has been in the top 3 of the most popular breeds of the American Kennel Club (AKC). 
Vizsla vs Golden Retriever: Physical Characteristics 
Vizslas are known for their medium-large size. The size of this breed will depend on the diet and care provided by its owner. Generally, the male Vizsla can reach a size that varies between 56 cm and 66 cm while the female is between 51 cm and 61 cm. The weight of the male of this breed is between 20 kg and 27 kg while the females can weigh between 18 kg and 25 kg. 
One of the most outstanding characteristics of the Vizslas is their beautiful, short, and hard golden-oxide fur which matches the color of their eyes, which can be brown or amber. The body of this canine is muscular and slim, its head is wide, and its muzzle is short. It has floppy ears and a reddish nose. 
The Golden Retriever is also characterized as a medium-large breed of dog. The height that a male of this breed can reach varies between 56 cm and 61 cm while that of the female is between 51 cm and 56 cm.
The weight of a male Golden Retriever is between 27 kg and 36 kg while a female could weigh between 25 kg and 32 kg. Like any other dog, its maximum growth will depend on its diet, care, and quality of life in general. 
As we said at the beginning, the most distinctive aspect of a Golden Retriever is its beautiful and dense golden coat. This dog has a long, shapely body. Its head is wide, its ears are of regular size, and its tail is thick and muscular at the base. The eyes of this dog are medium, and with a friendly expression, and in most cases they are usually brown, although they can also appear in medium tones. 
Vizsla vs Golden Retriever: Personality and Behavior 
Vizslas are amazing family dogs because of their beautiful personalities. They are friendly and affectionate dogs with all the people around them, including their owners, family members, children, strangers, neighbors, and even other animals. They tend to be very attached to their loved ones so they can feel sad if they are left alone. In addition, loneliness can cause anxiety, which is dangerous for their health. 
They are characterized by their high level of physical activity and by the number of exercises they require per day. Vizslas are active, energetic, and playful dogs that need to exercise all the time to avoid being bored. In fact, if you allow them to get bored, leaving them alone at home, they can become destructive as they will try to release all the energy they have accumulated. 
The Golden Retriever is a gentle, friendly, playful, and affectionate canine. They are very docile with adults and children and tend to get along well with strangers and other pets. They love to be trained by their owners as they feel the need to satisfy them. These dogs are very intelligent and obedient, which makes them excellent dogs for different activities. 
These dogs do not usually bark a lot and do not have a protective instinct. They will try to get along with all the people and animals around them. However, there are certain Golden Retrievers that, due to their personality, react to unfamiliar situations by trying to warn their owner about possible danger. 
Vizsla vs Golden Retriever: Life Expectancy 
Vizslas usually have a life expectancy that varies between 12 and 15 years. They may have the opportunity to live 20 years or more depending on the lifestyle that their owner provides. In the case of Golden Retrievers, their lifespan tends to be shorter, around 10 to 12 years. This time can be extended depending on the care and feeding provided by its owner.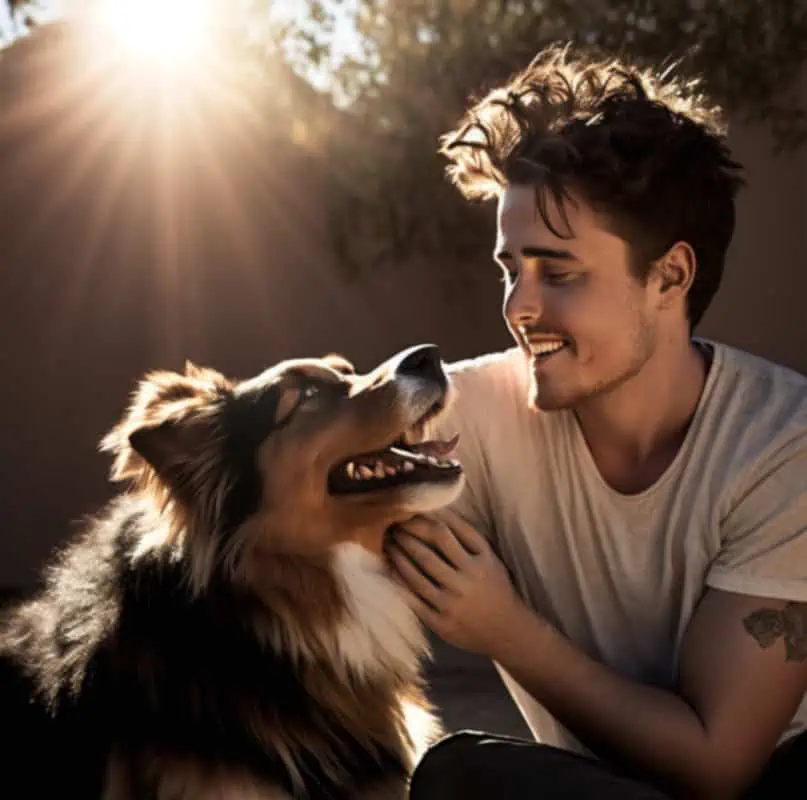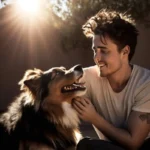 Family Dog Expert Author
Hi there! I'm Stuart, a devoted dog lover and family dog expert with over a decade of experience working with our furry companions. My passion for dogs drives me to share my knowledge and expertise, helping families build strong, loving bonds with their four-legged friends. When I'm not writing for SirDoggie, you'll find me hiking, playing with my beautiful dog, or studying music.