Is Oatmeal Shampoo Good For Dogs? [FIND OUT!]
Looking for the perfect shampoo to soothe your dog's dry skin? Well, finding a good dog shampoo can be a challenging task for a dog parent. 
Many dog shampoos list oatmeal as one of their main ingredients. So, what's so good about oatmeal shampoo?
In this blog, we will look at some of the amazing benefits of using oatmeal shampoo for your dogs and why it's good for dogs. Let's get started!
Is oatmeal shampoo safe for dogs?
Oatmeal shampoos are a safe and wonderful choice for dogs with sensitive skin. They are gentle on their skin and free of harsh irritants. The oatmeal shampoo has a calming effect on your dog's skin with certain skin issues like itchiness, rashes, dandruff, and allergies. It will not leave their skin feeling dried out after use. 
Best Overall
OODLELIFE Dog Shampoo and Conditioner Aloe Oatmeal + Coconut
$14.95
$12.95 ($0.81 / Fl Oz)
Refreshes & Soothes: Like a comforting belly rub, it cleanses, conditions, detangles, and moisturizes - dog itching skin relief
USA-Made: A top-quality, homegrown product for your furry friend.
Soft coats - Safe, non-irritating, natural ingredients that nourish your dog's coat. Dog bathing made easy with our oatmeal dog shampoo for allergies and itching.
Eco-Friendly, Pure Formula: Only the good stuff, none of the bad.
We earn a commission if you make a purchase, at no additional cost to you.
Benefits of oatmeal shampoo for dogs 
A dog's coat can come in many types, lengths, and densities. Your dog's skin texture also varies from sensitive to oily to dryness. Oatmeal shampoo acts as a protectant and barrier for your dog's skin. It also helps moisturize the coat, soothing cracked and irritated skin. 
What's so magical about an oatmeal shampoo? Let's have a look at some of the benefits of oatmeal shampoos for dogs:
Soothes sensitive skin: Allergens such as flea, mites, dust, pollen, or bacteria may lead to irritated, dry, and inflamed skin in dogs. Oatmeal has been used for centuries as a skin soother. It soothes and moisturizes sensitive skin and redness inflammation associated with such conditions.
Natural cleansing and anti-infective: Oatmeal shampoos are beneficial in cleaning the skin and removing harmful toxins that collect on your dog's skin. The oatmeal shampoo also helps in the removal of allergens from the dog's skin. All you smell is a clean dog!
Absorbs odours: Oatmeal not only soothes dry, itchy skin, but it also freshens up the coat and helps in getting rid of the odour. Oatmeal shampoo absorbs odours and freshens a dog who hasn't had a bath in a while. It 
Soften your dog's coat: Oatmeal shampoo helps in softening the dog's coat. The fibre and cellulose that oats contain create a skin-softening emollient. This rich, all-natural oatmeal shampoo will nourish your dog's coat, keeping it healthy and shiny.
Relieves dry and itchy skin: Oatmeal shampoo is the perfect remedy for dogs with dry, itchy skin or who suffer from allergies. It is very gentle on the skin and helps repair the natural skin barrier. Oatmeal also helps to normalize the skin's PH levels, which in turn helps to alleviate dry skin conditions. It relieves the symptoms such as redness, dry skin, hot spots, tick and flea side effects. 
Hydrates and moisturizes your dog's skin: Oatmeal shampoo leaves your dog's coat soft and shiny. It helps in retaining water over the dog's skin surface. Oatmeal shampoo follows a slow-release method and ensures that your dog's skin remains hydrated and moisturized for an extended period.
Relieves symptoms of eczema: Oatmeal helps to balance skin pH levels. This makes it useful in relieving symptoms of eczema and psoriasis.
Does oatmeal shampoo prevent your dog's skin problems? 
If your dog has mild skin problems, an oatmeal shampoo might do the trick. It removes allergens and keeps their coat shiny. Although it would be good to treat allergy-related problems at home, it is not possible every time. 
If your dog has a skin condition, an oatmeal bath alone may not be enough to improve your dog's skin and coat. Dogs with infected or very dry and itchy skin may need topical treatments. Do not over bathe your dog with oatmeal shampoo and talk to your veterinarian about treatment options. If the allergy symptoms persist, then don't delay in getting your dog to the vet.
Pet parent tip: Diseased or infected skin should not be bathed with any shampoo unless you speak with your vet about the frequency of shampooing.
What to Look for in an Oatmeal Shampoo
As we are talking about oatmeal dog shampoos, we'll start with the difference between regular and colloidal oatmeal.
Colloidal oatmeal: It is a whole-oat kernel ground into a fine powder. Once this fine oat powder mixes with liquid, it is called colloidal oatmeal. It contains many nutrients that are helpful for your dog's skin and coat. These ingredients include many nutrients including lipids, Beta-glucan, and plenty of antioxidants. Lipids replenish oils and prevent dryness while Beta-glucan acts as a moisturizer.
Regular oatmeal: It may or may not be the whole oat kernel. Try to get the oat powder that includes the bran part as it contains skin healing nutrients.
Here are a few things that you must look at before getting an oatmeal shampoo for your pooch:
Check out the product label and ingredients carefully. 
Look for ingredients that provide skin benefits for your dog, such as oatmeal, vitamin E, tea tree oil or aloe vera. The natural ingredients can improve the effectiveness of your shampoo.
Avoid those with lower-quality and harmful ingredients like parabens, synthetic dyes, alcohol, sulfates, and petroleum.
If you're unsure of which product to select, try to choose those labeled for dogs with sensitive skin or those that are hypoallergenic.
If you prefer, you can make your own oatmeal shampoo for your dogs using a few simple ingredients found in most kitchens.
Pet Parent Tip: When it comes to bathing your dog, always use a canine-specific shampoo that is not harsh on your pup's sensitive skin.
Conclusion
Taking care of your dog's fur can be complicated, but only if you are using the wrong products. Whether your dog is scratching excessively or suffering from skin sensitivity, an oatmeal shampoo might be just what they need. 
While oatmeal shampoos are not a cure for all skin conditions that dogs can get, they can be a great addition to your dog's grooming routine, especially during dry weather. Hopefully, your dog will enjoy the bath with oatmeal shampoo! 
Did you find this article useful? Feel free to share your thoughts. We would be happy to hear from you!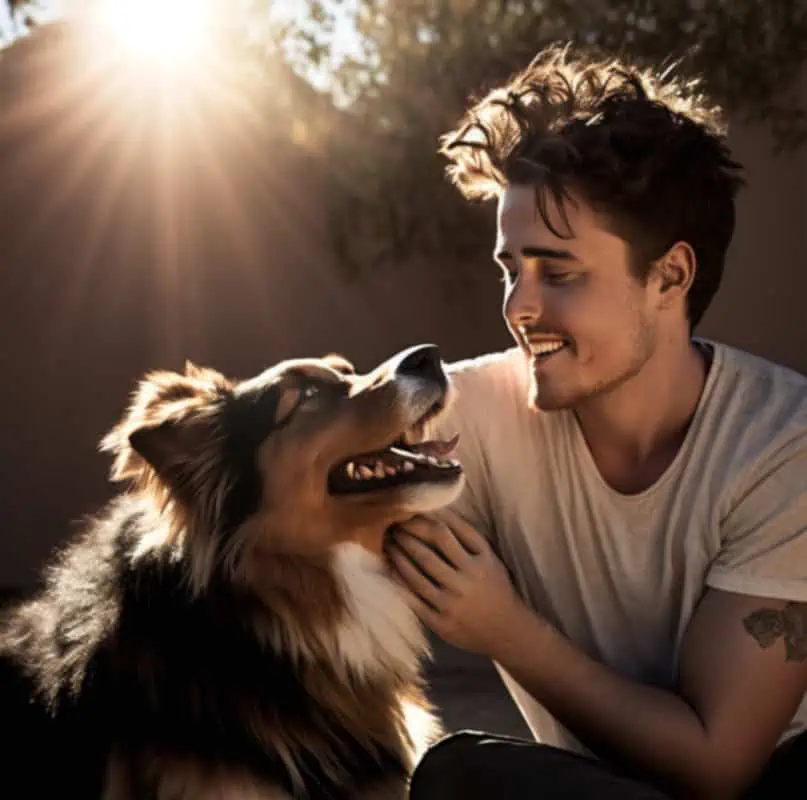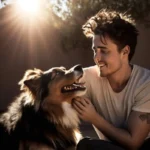 Family Dog Expert Author
Hi there! I'm Stuart, a devoted dog lover and family dog expert with over a decade of experience working with our furry companions. My passion for dogs drives me to share my knowledge and expertise, helping families build strong, loving bonds with their four-legged friends. When I'm not writing for SirDoggie, you'll find me hiking, playing with my beautiful dog, or studying music.