Are Barkbox Toys Scented?
The Barkbox subscription service is a great way to great fresh, new toys, treats, and chews for your dog, delivered to your door on a daily basis.  They offer full satisfaction and guarantee your dog's happiness with every box, or they'll replace it.
FREE Dog Bed Offer
BarkBox - The Monthly Dog Toy and Treat Box
BarkBox is a dog subscription box service that sends a box full of toys, treats, training information, and accessories to your home every month. The boxes get packed with your dog's age in mind, so you can rest assured all toys and treats are age-appropriate.
Pros:
Age appropriate

Cancel anytime

6 MILLION Dogs have loved Barkbox!
We earn a commission if you make a purchase, at no additional cost to you.
For dogs who are picky about their toys, scented toys are a popular way to entice them to play.  Are Barkbox toys scented?  Yes, some of the Barkbox chew toys are scented to encourage longer play sessions.  They come in several different scents that are enticing to dogs, including bacon, peanut butter, sweet potato, turkey, and wild game.  The Barkbox scented chews are designed for aggressive chewers, puppies, and adults, ranging from 5 to 50 pounds.
Scented toys for dogs are a great way to encourage them to chew on their toys (rather than your shoes) and encourage longer, more satisfying play sessions.
Benefits of scented toys for dogs
Dogs are more likely to play with scented toys than unscented toys.  The scent attracts them to the toy and entices them to explore.
Scented toys provide a relaxing, calming effect on dogs.  In stressful situations, they provide a meaningful distraction.  Dogs in rehoming centers show more positive behavior when given scented toys.
Dogs are prey animals, and their instincts are driven by scent.  Scented toys provide a natural outlet for dogs' instinctual behavior, so they won't be inclined to release their energy through undesired behavior.
Scent enrichment is beneficial for engaging your dog's brain and keeping him busy.  This has several behavioral benefits, particularly for animals on a limited exercise regime.
Any dog can benefit from scented toys, even if they don't have a strong prey drive or aren't predisposed to scent tracking.  Scent work is a fantastic way to keep your dog active and engaged no matter their breed, age, or size.
Scented toys can help teach puppies what is okay to chew on and what's not.  By teaching your puppy what "her toys" smell like, she will learn to only chew on things that belong to her.
What's included in a Barkbox?
Barkbox subscriptions have different themes, and each contains a variety of treats, chews, and toys.  A standard Barkbox contains two toys, two large bags of treats, and one long-lasting dog chew.  Boxes can be customized according to your needs, so you receive more or less of certain items each month.
Is Barkbox expensive?
The price of your Barkbox subscription depends on which plan you choose.  They average $29 for a single month, $25 for six months, or $21 for 12 months.  For what is included, this is relatively inexpensive compared to what you would pay for these items at a pet store.
Barkbox Pros and Cons
Pros:
Barkbox allows you to replenish your toy supply every month.  If your dog is really hard on her chew toys, you have a constant supply
Barkbox has great customer service.  If the toys or chews you receive in your box don't work for your dog, they will replace them at no extra charge.
A new box is delivered to your door on a monthly basis, so your supply is replenished without even leaving the house.
Cons:
Your dog may not like all of the flavors and scents contained in the box.
Some users report that the toys don't stand up to aggressive chewing dogs.
Barkbox toys often contain stuffing, squeakers, or crinkly sound-making material.  This can be dangerous for consumption by your dog if she likes to eat her toys.  It certainly makes a mess when the toy is destroyed.
[maxbutton id="1″ url="http://barkbox.snlv.net/ZdVXDq" text="Check Price Now" ]
See Also:
Why is My Dog Afraid of Hiccups? (Explained)
Can You Heat Up Ollie Dog Food?
Can a Dog Outrun a Deer? Read This First!
Can Dogs Eat Hummus? (Detailed Explanation)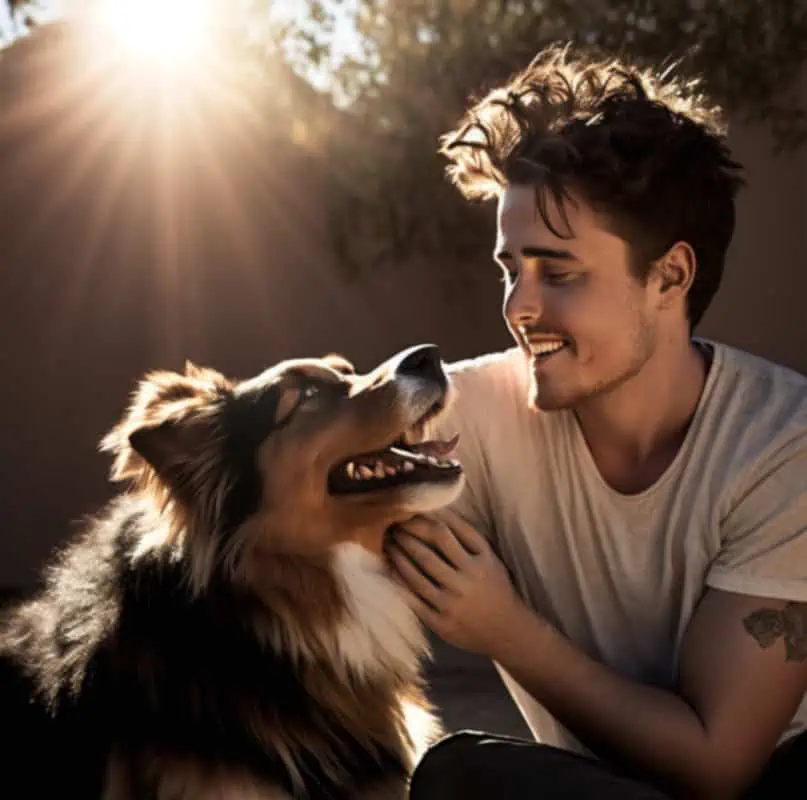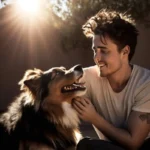 Family Dog Expert Author
Hi there! I'm Stuart, a devoted dog lover and family dog expert with over a decade of experience working with our furry companions. My passion for dogs drives me to share my knowledge and expertise, helping families build strong, loving bonds with their four-legged friends. When I'm not writing for SirDoggie, you'll find me hiking, playing with my beautiful dog, or studying music.