Are BarkBox Toys Durable? Read This First!
BarkBox (see official site) is a dog treat and chew toy subscription box company that sends out monthly subscription boxes full of mixed toys and goodies for your beloved dog. With this kind of system, in which you pay for and receive the items before actually getting to see or test them out beforehand, it's understandable that you'd want to know if BarkBox products are durable enough to make the purchase worth it.
FREE Dog Bed Offer
BarkBox - The Monthly Dog Toy and Treat Box
BarkBox is a dog subscription box service that sends a box full of toys, treats, training information, and accessories to your home every month. The boxes get packed with your dog's age in mind, so you can rest assured all toys and treats are age-appropriate.
Pros:
Age appropriate

Cancel anytime

6 MILLION Dogs have loved Barkbox!
We earn a commission if you make a purchase, at no additional cost to you.
The good news is that, yes, you can pretty much guarantee that they will be. Their toys should last long enough for your canines to enjoy them for quite a while. If you feel that the toys offered in the standard subscription box are not durable enough for your particular dog, they also offer a FREE upgrade to a more durable version of the classic plan. Toys in the durable classic plan are made with stronger stitching and materials for aggressive chewers. If this is still not enough to survive your dog's chewing habits, you can also opt for a "Super Chewer" box instead. This box provides two extra-tough toys and two large bags of treats, plus one long-lasting dog chew. These toys have been extensively tested by dogs prone to aggressive chewing to ensure the products stand up to the strongest of chewers.
BarkBox comes with a 100% happiness guarantee, and if for any reason you're not satisfied, they will replace your items free of charge. Their products are marketed as being some of the toughest, most durable toys available. The toys they provide are designed to last long enough for your dog to properly enjoy them.
For dogs that are particularly rough chewers, there are also different levels of durability that can be requested. As with people, no two dogs are the same. Whilst some will need a lower level of toughness and durability, some will need higher. Additionally, after your first order, you can tailor the box to suit your dog's specific needs, likes, and dislikes. 
Which BarkBox toys are the most durable?

BarkBox defines durability as "how long they toy lasts after it is given to your dog." During the company's decade of existence, they have grown and developed toys adapted to suit each individual dog and their chewing needs.

As stated above, there are three different options for the boxes you can subscribe to depending upon how likely your dog is to chew through their toys:

The Standard Barkbox Plan
The More Durable Classic Plan
The Super Chewer Plan 

The Standard BarkBox Plan is aimed at dogs who only cause the general amount of wear and tear on their toys, but the boxes still deliver toys that are high quality and have a long lifespan. 

The More Durable Classic Plan is simply the Standard Plan with an extra layer of caution. This box's selection of toys is particularly good for dogs who enjoy soft toys but are not always very gentle with them. 

Lastly, the Super Chewer Plan is the sturdiest of the three options and perfect for dogs who go through their toys like there's no tomorrow. 

Aside from the subscription plan, it is important to remember that the materials and substances used in the production of these toys will also have an impact on how durable the toy is. Listed below are some of the common materials that BarkBox toys are composed of and a description of the durability levels of each.

Nylon 
Nylon is tough and reliable, hence it is used in many outdoor adventure sports. It is strong and resistant to damage, making it ideal when playing games such as tug-of-war that involve a lot of tension. 
Rubber
Rubber is very versatile and can be used in toys that may be soft, hard, or even bouncy. This means that rubber can have a wide range of durability depending on how it's used, so some toys are easier to break apart and others may be more resilient.
 
Fabric
In general, fabrics can tear and rip. It's safe to say that they are by no means indestructible. However, certain fabrics are significantly stronger than others. BarkBox's toys are made from durable woven fabrics with tight stitching and are lined with even tougher materials for reinforcement. Even the softest of their toys is still stronger than most.
Are BarkBox toys non-toxic?

Yes. All BarkBox products are 100% safe for your dogs. However, supervision is always still advised so that, in the event a piece of a toy were to come off, there would be minimized risk of your dog swallowing any chunks of a toy, especially for those dogs who chew aggressively enough to damage even the toughest of toys. This is simply a general precaution. However, if any pieces small enough to swallow were to be ingested, the materials used are safe enough that your dog would not be harmed. 

All toys are created by in-house designers and finished with the highest quality materials. BarkBox vows to never ship anything that could cause harm to your precious pup. 
What BarkBox size should I get for my dog?

There are three different sizes of BarkBox subscriptions available: small (for dogs under 20 pounds), medium (for dogs between 20-49 pounds), and large (for dogs over 50 pounds). The size on your subscription box can be updated or changed at any time.
There is also a "puppy"-sized version available upon request for dogs that are under 9 pounds. The BarkBox team has many methods for you to contact them, including an online chat, for special requests regarding box sizes, the toys included, and even food restrictions if your dog has certain allergies or conditions that may affect the treats sent each month.
See Also:
Are Barkbox Toys Scented?
Can You Heat Up Ollie Dog Food?
Are Chihuahuas Hunting Dogs? (Detailed Explanation)
Do Dogs Learn from Their Mistakes? (Explained)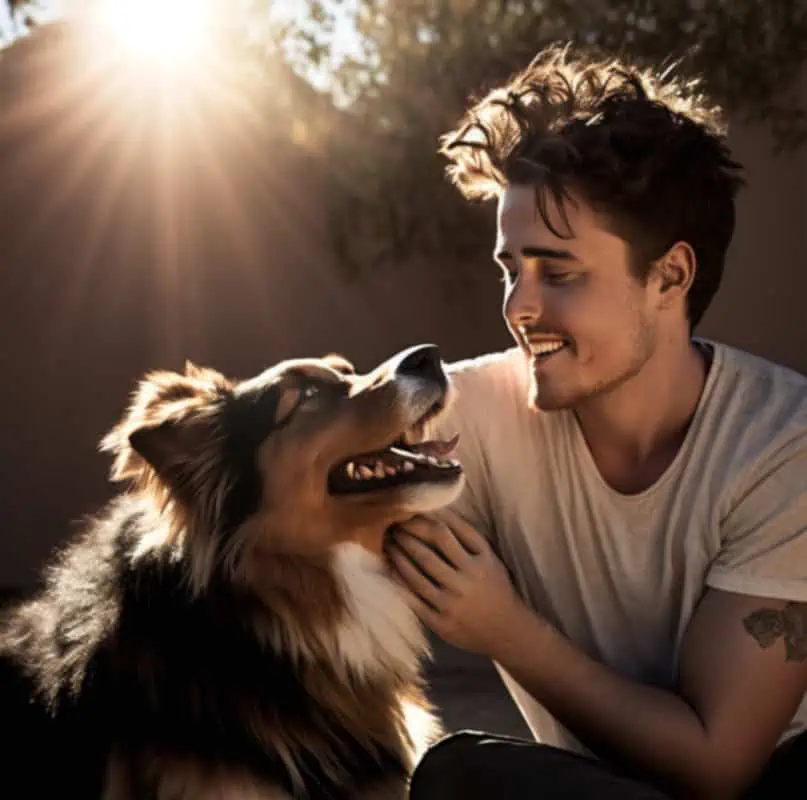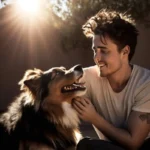 Family Dog Expert Author
Hi there! I'm Stuart, a devoted dog lover and family dog expert with over a decade of experience working with our furry companions. My passion for dogs drives me to share my knowledge and expertise, helping families build strong, loving bonds with their four-legged friends. When I'm not writing for SirDoggie, you'll find me hiking, playing with my beautiful dog, or studying music.