What Size Pet Carrier For My Dog? Find The Right One
Wondering what size carrier is best for your dog? The best way to choose your pet carrier is by your dog's size. To do this, you will need to weigh and measure your dog's length and height, then select a carrier that is designed for your dog's particular measurements. 
When you're first starting out your journey as a pet parent, one of the first purchases you'll make is a pet carrier. Of course, different dog breeds will grow to different sizes.
In order to keep your doggie comfy on their travels, you're going to need to get a carrier that fits them well.
If you're planning on going on a trip with your dog, getting a carrier is a must. Heck, even bringing your dog back home from the adoption agency might require a carrier!
This article will help you get the most out of your shopping trip and ensure your dog's comfort. 
Related Reading: How to Clean A Dog Carrier [SIMPLE STEPS]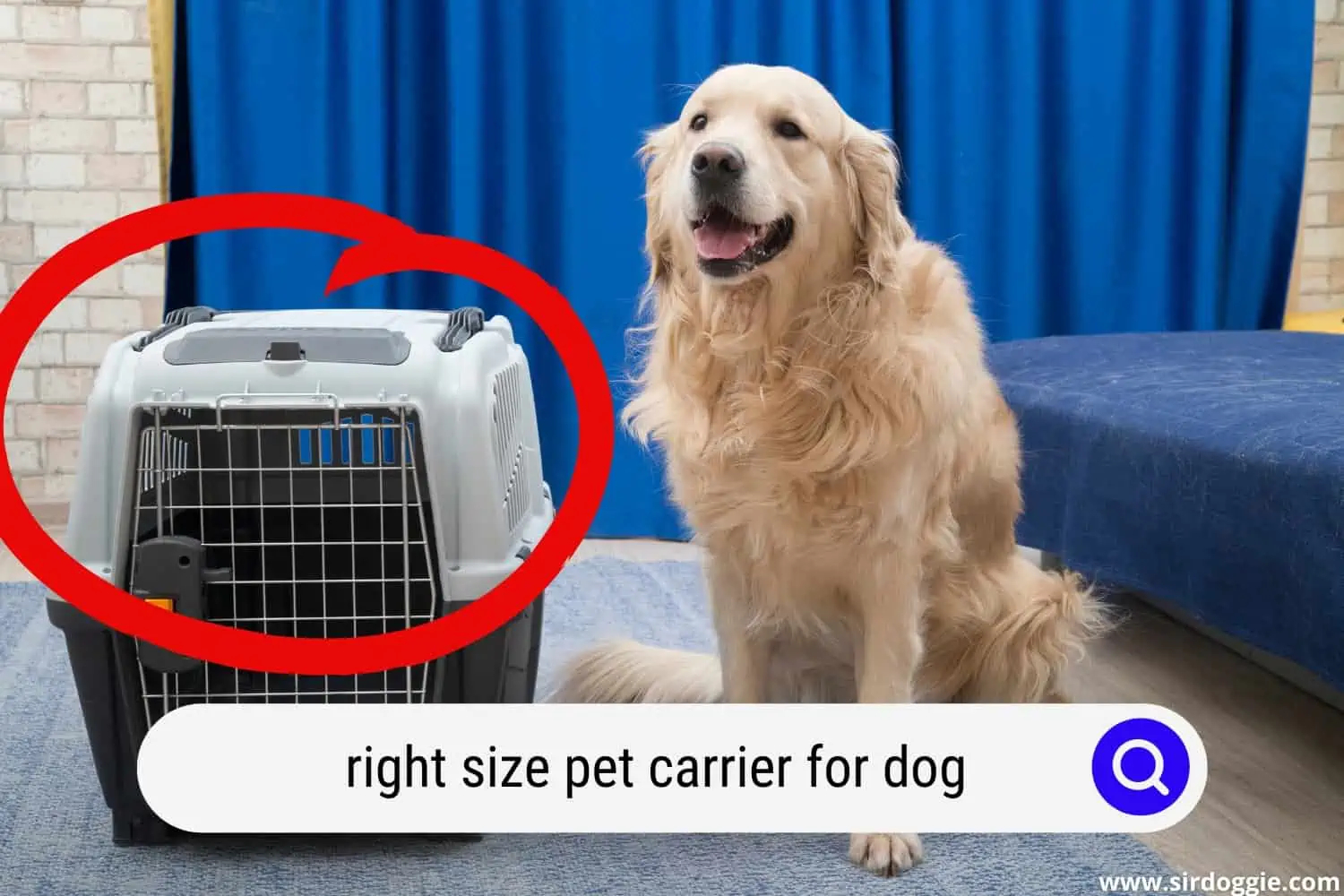 Dog Carrier Size Chart
Once you know your dog's measurements, you can get ready to shop for a dog carrier. Here's what you need to know about each size in order to get the best possible match:
| | |
| --- | --- |
| Size | Recommendation |
| XXSmall | These cages are made for dogs that don't exceed 10 pounds, making them ideal for teacup or toy breeds like Chihuahuas or Yorkies. Your dog will need to be a maximum of 9 inches in height and 16 inches long to fit in this carrier |
| XSmall | Extra small cages can carry a pup that's between 10 and 15 pounds. Taller Chihuahuas, as well as dogs like Dachsunds, tend to do well in these carriers. They are suitable for heights up to 11 inches and lengths up to 18 inches |
| Small | Small-sized cages are commonplace among breeds like King Charles Cavaliers and French Bulldogs. They can carry up to 25 pounds and handle dogs that are 16 inches high and 22 inches long |
| Medium | Medium-sized cages are ideal for dogs like Corgis. They can carry up to 30 pounds in length, offer a maximum height of 20 inches, and a maximum length of 24 inches |
| Intermediate | This measurement caps out at 50 pounds in weight, 23 inches in height, and 30 inches in length. If you have a Border Collie or a Cocker Spaniel, this would be the right carrier for your dog |
| Large | Large carriers are able to carry up to 70 pounds. They're ideal for dogs up to 25 inches in height and 32 inches long. Larger dog breeds, like Whippets or Chow Chows, tend to fare well in these. |
| XLarge | Any dog that weighs up to 90 pounds, has a height that maxes out at 28 inches, and a length of 36 inches will work in a large carrier. This makes them ideal for favourite breeds like Golden Retrievers or Samoyed |
| XXLarge | If your dog is up to 120 pounds, chances are high that they will need an XXL carrier or possibly even larger. This is the best carrier size for most mastiff breeds as well as tall dogs like Great Danes |
What Carrier Type Should I Get?
Size is important, but so is carrier type. Several different carrier types exist, and the sizing can vary from type to type. Here's what you need to know about each carrier type before you make a decision:
Soft carriers are ideal for pets under 30 pounds and typically are smaller in standard sizing. If you're going for a soft, cushy carrier, expect your dog to go up a size. Larger breeds, like Chow Chows, will not be able to use them.
Hard carriers are best for flights and go by standard sizing. If you are traveling abroad, make sure that the carrier you choose is airline-compliant. Most airlines will have information about traveling with pets on their websites.
Wearable carriers are ideally suited for pets under 25 pounds. These cases are excellent if you want to walk with your dog through the city without getting a leash involved. In some cases, they may also be airline-compliant.
If you have a dog that is over 40 pounds, a hard carrier will probably be the only option for you. Though large dogs can be amazing companions, having a pup that size does come with its drawbacks. One of them is that they will only be able to use hard carriers simply due to their weight.
Buyer's Guide for Dog/Pet Carriers
Before you even get into details like padding or dog dishes to add to your carrier, you need to find out your dog's size. Good carriers will:
Be appropriate for their height and weight. This means you're going to have to get them measured by a vet. A small cage will lead to an irritable and possibly injured pet!
Let them walk around in a small circle and lie down without issue. If your dog can't stand up and walk in the carrier, it's too small.
Be comfortable. Cages with wires on the bottom of the bed won't be very comfortable for your doggie, especially during long distances. Adding a little padding to a hard shell carrier, or just sticking to softer carriers, is the best option for long-haul routes.
Be airline-approved. To get the most bang for your buck, it's best to get an airline-approved carrier, even if you don't expect to have any travel plans in the near future.
How To Measure Your Dog for a Carrier
How you measure your dog matters just as much as whether you measure him at all. If you measure your dog incorrectly, you're going to end up with a bad carrier. Here's how to do it correctly:
Take a tape measure and measure your dog from his collar to his tail. Add a few inches afterward. This is considered to be your dog's length.
Measure from his collar to the ground. Then, add two to three inches for a soft carrier, or three to five inches for a hard carrier. This is considered to be your dog's height.
Weigh your dog. This is the simplest measure to get but is regularly used as the most important guideline for carriers.
Once you've measured your dog, write down his measurements. You're going to need this when you go shopping since many carriers don't follow standard measurement requirements.
Related Reading: How to Measure Your Dog For a Carrier [SIMPLE STEPS]
How Often Do You Have To Measure Your Dog?
If your dog is fully grown (a year or older), then you only have to measure your dog if he gains a lot of weight. As for puppies, it's best to measure them every two months—or buy a carrier that "plans ahead" for their future weight. 
Should High-Energy Dogs Get More Carrier Space?
This is up to you. Dogs that are high-energy are perfectly fine in cages that are meant for their size, but they always can enjoy a little more space. It's not uncommon for concerned owners to go one size up in order to give their pup a little extra legroom.
Can You Let A Puppy "Grow Into" A Larger Carrier?
If you're the proud parent of a young puppy, chances are you don't want to spend hundreds of dollars on carriers that won't fit them in a couple of months. Good news — you don't have to spend extra if you don't want to. 
As long as the carrier is sturdy enough and large enough for your dog to feel comfortable in, your puppy should be alright using it. So, if you need to get a carrier for your puppy, it's best to keep their fully grown size in mind. 
Final Thoughts
A pet carrier is probably the first dog product you'll want to think about purchasing when bringing a new doggie home. You'll likely need it before you even get your doggie.
The best way to choose your pet carrier is by your dog's size. To do this, you will need to weigh and measure your dog, then select a carrier that is designed for your dog's particular measurements.
Always err on the side of comfort for your doggie. They need space and the ability to have fresh air and to move around. The more comfortable you may it, the less difficulty you'll have getting them in it.
Also, for a valuable tip, keep your dog carriers inside. Storing them out in the garage or basement storage space will make them a strong and unusual smell to your doggie. The more it smells like "home sweet home" the more they'll trust it.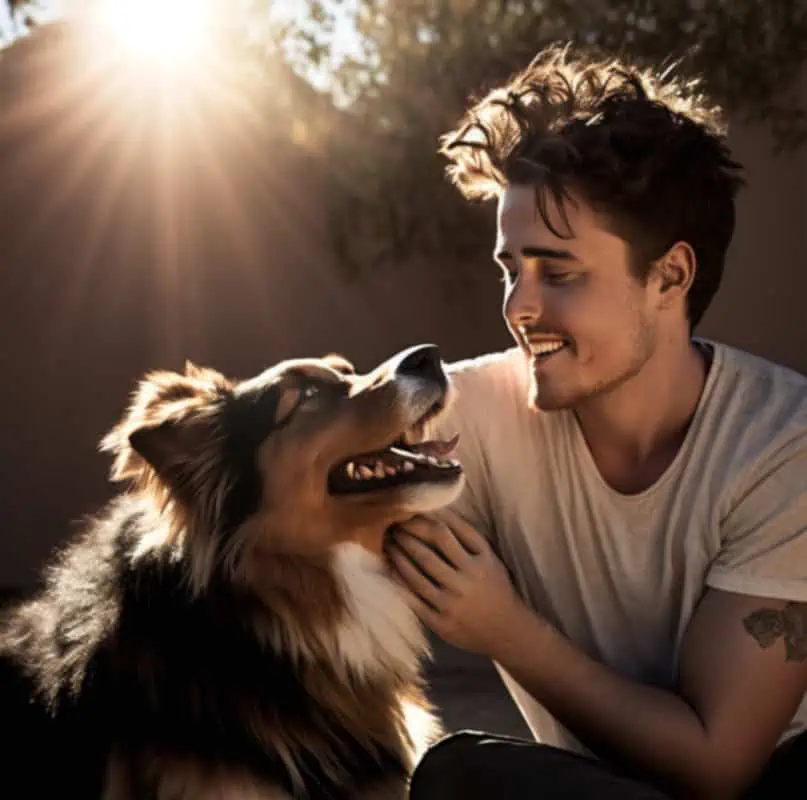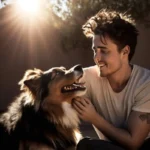 Family Dog Expert Author
Hi there! I'm Stuart, a devoted dog lover and family dog expert with over a decade of experience working with our furry companions. My passion for dogs drives me to share my knowledge and expertise, helping families build strong, loving bonds with their four-legged friends. When I'm not writing for SirDoggie, you'll find me hiking, playing with my beautiful dog, or studying music.