Best Airline Approved Small Dog Carriers
Many people travel with their dogs rather than boarding them or hiring a dog sitter.  When you are flying instead of driving there are many more regulations and details that a pet parent needs to be aware of. 
If your dog is small enough, they are allowed to ride under your seat in a carrier, but the carrier has to be approved by the airlines, and they're pretty unforgiving.
Here are our top picks for the best airline approved small dog carriers:
What is it that makes these carriers the top 5?  They have a combination of value, quality, and staying power. They are an investment if you travel frequently with your dog and you will get your money's worth in just a few flights.
Most airlines have an approved size of up to 18 inches long x 11 inches wide x 11 inches high. Measuring your dog is important when trying to find an appropriate carrier so don't forget that step.
Related Reading: What Size Pet Carrier for My Dog?
Best Airline Approved Small Dog Carriers
Alright, let's take a closer look at each of these dog carriers for small dogs. There's no "one best carrier for all dogs", but we hope this list helps you and your doggie get closer to finding the perfect one.
1. Sherpa Travel Original Deluxe Airline Approved Dog Carrier
We earn a commission if you make a purchase, at no additional cost to you.
This carrier is probably one of the most recognizable dog carriers on the market.  Anytime I hear or see the word "sherpa" I think of a dog carrier and air travel.
This carrier isn't as affordable as the three above, but I would still consider it a middle-of-the-road value and budget-friendly.   
This has an adjustable wireframe that allows the carrier to easily fit the under-seat guidelines.  The carrier itself is made to fit under the seats but if there is ever a time that it seems a little snug, then you will be able to adjust the frame of the carrier a much or as little as needed.  Since not all airplanes are the same, this is an important feature to consider when purchasing a carrier. 
It comes in two sizes.  The large size fits dogs up to 22 lbs but doesn't go by weight alone.  You will need to measure your dog as well to make sure they fit the height and lengthwise. The large size would be at the very top of the allowable size and weight for most airlines.  
Has a pocket in the back for snacks, leashes, toys, and anything else that may be needed.  When travelling, it is always good if you don't need an extra bag since your dog carrier counts as a carry-on, so this pocket will come in handy.
2. Dog Peppy Premium Expandable Carrier
We earn a commission if you make a purchase, at no additional cost to you.
If you want a carrier that can be more than a carrier and comes with a collapsible bowl, then this is, well, your carrier!  It has the ability to expand to 3 times its normal size and offers ample area for your dog to move around.
The carrier also allows for much-needed air circulation.  
The Dog Peppy has functional storage pockets for treats, food, paperwork, toys, and anything else your pup needs while travelling. 
This model is made to fit, fully extended, under the front cabin seat. Most airlines can use this space and if it isn't occupied by another travelling dog, then you may be able to snag it.  Otherwise, it will fit under your normal seat in its normal form. 
This is a really good value since you can use it as a kennel or "den" at home.  Since it is expandable, it is not just a travel carrier. I love purchasing items that are good for more than one thing, it makes spending the money worth it.
This carrier is preapproved for the following airlines:
Alaska
Allegiant Air
American
Delta
Frontier
Hawaiian
JetBlue
Southwest
Spirit
United
Virgin America
3. Purrpy Premium Dog Carrier
We earn a commission if you make a purchase, at no additional cost to you.
This carrier is versatile and comes in three different sizes.  The size that is recommended to air travel is the medium-sized carrier because the large carrier is half of an inch too high to fit under the seat. 
This carrier also has some great features that will keep your dog safe and comfortable while travelling. 
Important to note that this carrier is really marketed towards cats (hence the name). So if having a cat logo offends you and or your doggie, then you may want to reconsider.
4. Prodigen Dog Carrier
We earn a commission if you make a purchase, at no additional cost to you.
Another airline approved dog carrier that is a great value and has features that are worth the money.  This carrier does get close to the limits of the size allowed, which can be good depending on the kind of small dog you have.  
Some of the top features are:
Claw proof mesh.  Does your dog have carrier anxiety?  If he tries to dig his way out, there is some mesh that won't stand up to that.  This carrier claims that the mesh will last through clawings.  
Returnable. This carrier is returnable if you get it and decide it isn't what you are looking for, or there is an issue.  I really try not to purchase anything that I am not able to send back if it doesn't work. 
Waterproof.  Potty accidents can happen on long flights even with the most well-trained dogs.  The worst thing would be that a potty accident that leaks through and all over not just your things, but your row mates things.   I would still advise using a puppy pad as added protection.
Variety of Colors.  This is just a fun feature that adds a touch of personalization.  I personally do not like having the same thing as someone else and the variety of colours on this dog carrier really makes it a fun choice.
This carrier is preapproved for the following airlines:
Southwest
American
JetBlue
Delta
Virgin
Alaska
Frontier
Allegiant
United
& more
5. Jet Sitter Super Fly
We earn a commission if you make a purchase, at no additional cost to you.
This carrier is designed with small dogs in mind. And by small, I mean around 10lbs. maximum. It functions like most carriers when it is upright, but has the convenience of being collapsable for easy storage and travel.
Another convenient feature of this carrier is the ability to put your doggie in from the top. Have you ever struggled with a reluctant dog that stiffens up and tries to make it impossible to put them in a carrier?
Ever wish you could just drop them in before they knew what was coming? Well simply unzip the opening on the top with the Jet Sitter carrier and do just that!
It also has mesh windows on the top and four sides giving your doggie a 360 degree panoramic view and more than adequate air circulation (very important on airplanes).
This carrier is preapproved for the following airlines:
United Airlines
Southwest
JetBlue
American
Delta
Alaska
Frontier
Allegiant
Spirit
So, if you typically fly with one of these airlines and your dog is no more than 10 lbs., you can't go wrong with this carrier. It also comes with a 1-year factory warranty.
Related Reading: How to Clean A Dog Carrier With These 7 EASY Steps
Final Thoughts
If you take one thing away from this post, it should be to make sure your carrier is approved by your airline before boarding the plane. I hate to hear horror stories from pet parents about their dog being forced to travel in the undercarriage.
Some dogs love traveling and some dogs hate traveling. If your doggie is a first-time flyer, I guess you both will be finding out soon. It may be worth consulting with your veterinarian about possible medications that could help ease their anxiety (or natural remedies).
So I hope you have found or are closer to finding the perfect airline carrier for your small dog. I also hope you both enjoy your trip!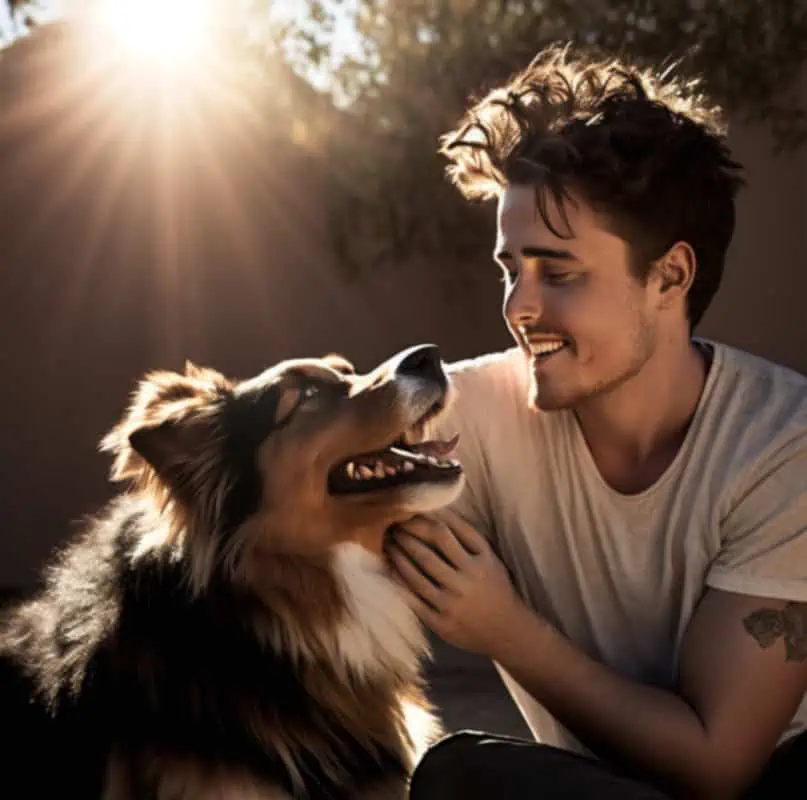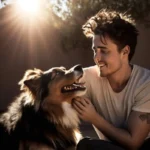 Family Dog Expert Author
Hi there! I'm Stuart, a devoted dog lover and family dog expert with over a decade of experience working with our furry companions. My passion for dogs drives me to share my knowledge and expertise, helping families build strong, loving bonds with their four-legged friends. When I'm not writing for SirDoggie, you'll find me hiking, playing with my beautiful dog, or studying music.