Vizsla Doberman Mix A Complete Guide
Hailing as working and hunting dogs, both the Vizsla and Doberman Pinscher are muscular, athletic breeds with pasts intertwined with human conflict. Nowadays, both breeds want nothing more than to please their family members and to play for hours on end.
If you were to mix the Vizsla and Doberman, you would get a sporting dog capable of almost any job you might give to a canine. Their loyalty is unquestionable and training these intelligent dogs is a breeze, making them excellent show dogs or for purposes like therapy.
Read on if you're interested in learning more about the Vizsla, Doberman Pinscher, and their fabulous offspring – the Doberla.
Vizsla, Doberla, and Doberman Comparison Table
Viszla

Doberla

Doberman Pinscher

Height

21-24 inches

21-28 inches

24-28 inches

Weight

44-60 pounds

44-100 pounds

60-100 pounds

Life Expectancy

12-14 years

11-13 years

10-12 years

Colors

Golden Rust

Golden

Red

Rust

Sandy Yellow

Red

Rust

Black and rust

Blue and rust

Red and rust

White

Black and rust

Blue and rust

Red and rust

Coat Type

Smooth with short length

Smooth with short length

Smooth with short length

Affection Levels

Very loving

Very loving

Very loving

Shedding Level

Average shedding

Average shedding

Higher shedding

Temperament

Very playful

Average protectiveness

Very playful

Pretty protective

Pretty playful

Very protective

Health Issues

Hip dysplasia

Cancers

Ear infections

Allergies

Eye issues

Allergies

Bloat

Hip dysplasia

Eye issues

Bloat

Hip dysplasia

Albinism

Heart conditions

Trainability

Very easy to train

Very easy to train

Very easy to train

Exercise

Very high exercise needs

Very high exercise needs

Very high exercise needs

Friendliness to People

Pretty good with strangers

Pretty good with strangers

Pretty good with strangers

Friendliness to Dogs

Pretty good with other dogs

Alright with other dogs

Alright with other dogs

Drooling Levels

Less drooling

Less drooling

Less drooling

Mental Stimulation

Very high mental stimulation required

Pretty high mental stimulation required

Pretty high mental stimulation required

Barking Level

Average barking

Average barking

Average barking
Vizsla, Doberla, and Doberman Mix Table
About Vizslas
While you might not recognize the name of this breed right away, the distinctive coat of Vizslas gives them away if you were to look at pictures. The rust color they are commonly associated with is as brilliant as these all-purpose dogs.
Back in the day, a Vizsla's sleek appearance and boundless amounts of energy suited the almost fast-paced lifestyle of the Magyar people who only cared for speed and resilience while marauding throughout continental Europe.
As life slowed down and people put down roots in the area we know as Hungary today, the Vizsla's purpose as a dog of war shifted to become a faithful hunting companion. Today, Vizslas are mostly spirited individuals that still serve as hunting partners or simply as household pets.
You may even be surprised to know that these high-energy, medium-large dogs are adaptable to apartment life as long as they are getting plenty of exercise each day. If you've never heard of Vizslas before, they are certainly a breed to keep your eye on as they only become more popular year after year.
About Dobermans
Short for Doberman Pinscher, the Doberman has long been an enforcer of the law. This is especially true when you consider that the breed originally started to intimidate and protect Louis Dobermann – a tax collector of 19th century Germany.
Since then these confident and muscular dogs have served as military and police dogs. Perhaps the breed's most significant contribution to a war effort was the battle for Guam during World War II. The 25 Dobermans that gave their lives for the American offensive are forever immortalized by a bronze statue titled "Always Faithful".
Like a few other breeds, you might think that Dobermans are vicious and violent because of the way they have been portrayed by the media over the years but the truth is that these dogs are not any more inclined to bite or attack than any other dog breed. In fact, they are extremely affectionate dogs, thinking that they are much smaller than they actually are when they leap into the lap of their favorite person.
About Doberlas
Although it may be one of the more popular Vizsla mixes, that doesn't mean that we know or understand them fully. Very little is documented about the Vizsla and Doberman mix, which is why we've gone to the liberty of naming the Doberla.
What can be said for certain is that some people seem to be confusing Doberman Pinschers with Miniature Pinschers when people write about Doberlas. This is because some claim that a Doberla will typically only be 16 inches tall at the shoulder and weigh between 30 to 60 pounds. This might be the case if a Vizsla was crossed with a Miniature Pinscher but the fact is that Miniature Pinschers are not mini versions of Doberman Pinschers, despite their similarities.
As with any hybrid dog, there is a great deal of variability but it seems that the majority of Doberlas inherit a lot of the Vizsla parent's features including things like coloration, ear shape, and size.
How Healthy Are Doberlas?
In general, the Doberla is a fairly healthy mix since there are only a few overlapping conditions that both parent breeds are susceptible to. The exception would be hip dysplasia but this is a very common issue for all medium to large dog breeds, especially as the dog gets older.
Aside from that, you will want to regularly check a Doberla's ears for signs of infection since they are likely to inherit the droopy ears of the Vizsla parent.
How Long Will My Doberla's Tail Be?
You will probably have seen a picture or two of the Doberman Pinscher and noticed that they often have stubby tails on their rears. This might make you say something along the lines of "will my Doberla have a short tail like its Doberman parent?"
The short answer is – no. The reason why your Doberla is unlikely to have such a short tail is that Doberman Pinschers do not naturally have short tails themselves. The tail is often docked at a young age for a variety of cosmetic and health reasons.
Since both the Vizsla and Doberman should have longer tails, a Doberla will also have a longer tail unless you decide to have the tail docked. This may be a wise decision because the Doberman tail is relatively fragile if left at its full length; breaking the tail later in life is extremely painful for the dog and will result in an amputation anyway.
Conclusion
Exercise is the key to winning the heart and admiration of a Doberla because they have an excess of energy to burn every day. The more you exhaust your Doberla, the more receptive they will be to positive reinforcement training sessions and the less destructive they will be if they grow bored during the day.
If you're not planning on taking your Doberla with you on hunting excursions, plan to give it some other job so that it can exercise its brain while also staying physically fit. Once you check off these few requirements, you should be well on your way to a happy and healthy dog that rewards you with plenty of loving cuddles and undying loyalty.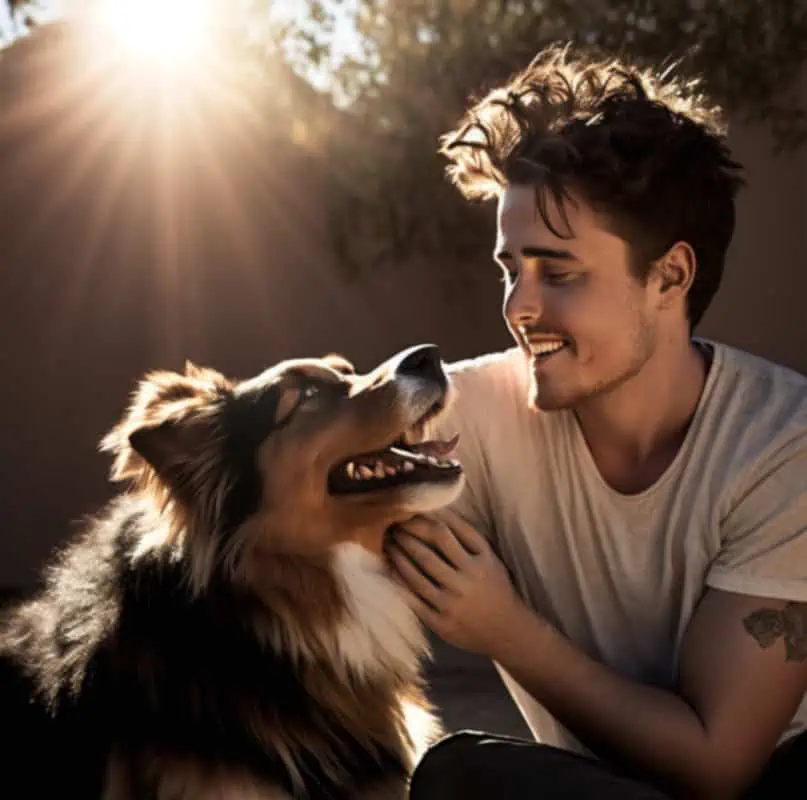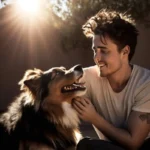 Family Dog Expert Author
Hi there! I'm Stuart, a devoted dog lover and family dog expert with over a decade of experience working with our furry companions. My passion for dogs drives me to share my knowledge and expertise, helping families build strong, loving bonds with their four-legged friends. When I'm not writing for SirDoggie, you'll find me hiking, playing with my beautiful dog, or studying music.