11 Military And Marine Corps Dog Names and Their Story
Dogs are fabulous friends to have. They are endowed with remarkable intelligence and provide unconditional love.
From antiquity to the present day, the "human's best friend" has witnessed some of the most important events in history and has offered relentless protection to many people throughout it.
They have traveled thousands of miles just to get home to their parents. They have saved lives, fought in wars, and even won medals. For them and for their heroic acts, dozens of monuments have risen all over the world in honour of dogs and their contributions to this world.
As a sign of recognition, even the marine corps keep the memory of their loved dogs alive by "baptizing" the newly enrolled canine recruits with famous marine corps dog names.
Here are the top Marine & Military Dog Names:
Bobbie
Chesty
Chips
Gander
Gunner
Hachiko
Laika
Rags
Rolf
Sergeant Stubby
Swansea Jack
Some of these may sound familiar while others may be totally new to you. Read on to find out where these names come from and what they actually mean.
And of course, feel free to use one of them if you're about to be a new pet parent.
Related Reading: Popular Korean Dog Names
11 Marine Corps Names for Dogs Who've Remained in History
Alright, let's take a close look at these 11 Marine Corps Dog names.
1. Bobbie
Also known as Bobbie of Silverton, the Scottish shepherd gained fame in 1923, traveling over 2,400 miles (Indiana – Oregon) to find his parent, 6 months after he was lost on a family trip.
In 1924, his story inspired the Western Calling film in which Bobbie played his own role.
2. Chesty
Chesty is an English bulldog and the actual official mascot for the Marine Corps. The Marines adopted the bulldog breed as a mascot in 1922. History says that after the Belleau Wood battle, the Germans nicknamed the Americans Teufelhunden or "Devil Dogs".
The name is used as a tribute to Lt. Gen. Lewis "Chesty" Puller, Jr., which was the most decorated Marine for their memorable military efforts and performances.
3. Chips
If you saw the movie "Chips, the War Dog" (1990), then you know the story of this German shepherd who served Infantry 3 in northern Africa, Italy, France, and Germany during World War II.
Initially trained for security, Chips' agility propelled him to a respectable function within the unit.
He forced four artilleries to surrender to American troops and helped, on that same day, the finding of ten Italian prisoners suffering from serious burns.
Following the introduction of new regulations for giving military titles to animals, his Silver Star and Purple Heart medals were withdrawn, Chips remains one of the most decorated dogs in military service.
4. Gander
Originally named Pal, this dog was given to the Canadian Army by its family. The dog scratched the face of a kid by mistake and as a solution to spare him from death, the family decided to give him away.
The dog gave his life during the Battle of Hong Kong in World War II by running back towards the enemy with a grenade thrown at him and sparing the life of several Canadian soldiers.
A heroic act that few humans could accomplish.
5. Gunner
The dog with a miracle sense of hearing was a Kelpie breed, serving the U.S. military in World War II. He was able to alert the army upon an enemy's aircraft arrival.
He was able to give the warning when the aircraft was 20 minutes' distance away, providing the soldiers enough time to prepare for the attack and defend themselves.
6. Hachiko
The dog's fidelity is no longer a surprising feature, but Hachiko remains in the history of humankind as a role model due to its faithfulness.
His pet parent, Eisaburo Ueno, traveled by train to work every day from the Shibuya Station.
Hachiko accompanied his owner, each and every morning to the train station and waited to be his road companion back home, every afternoon.
When his owner died from a cerebral hemorrhage, the dog did not lose hope to see him again and for 9 years, every day, he traveled to Shibuya Station and waited for his owner to return from work, as he once did.
7. Laika
Yuri Gagarin was the first person to travel in space, but this 1961 plot would not have the same reputation without the contribution of Laika, the cosmonaut terrier who was adopted from the streets of Moscow.
Laika is known as the first dog who orbited around the Earth to contribute to science development and, ultimately, the evolution of humankind.
Unfortunately, Laika did not survive the mission, dying in less than two hours due to overheating and stress.
However, Laika did what most humans will never come close to experiencing.
8. Rags
Rags was another dog endowed with a high sense of duty that took part as a combatant in World War I while working within Infantry 1.
Soldier James Donovan found the terrier in the capital of France and decided to adopt him as their infantries mascot.
As a carrier, Rags used to cross the dangerous bases of the field to deliver frontline notifications (think email before the internet).
The dog returned to America after a gas attack in which his parent did not survive.
Rags' remained in history and was buried with military honours.
9. Rolf
The pride of pet parents knows no limits and Paula Moekel is no exception. Judging the skills of her dog Rolf, which was able to communicate at a fairly high level, was taught to form words by indicating letters with his paws.
According to Paula's statements, the dog would have math, philosophy, and poetry skills as well. Rolf inspired the Nazis (unfortunately) to try to set up an army of dogs trained to speak.
10. Sergeant Stubby
During World War I, Stubby, a former vagabond dog, served the 102nd Infantry Regiment with his owner, John Robert Conroy, who secretly smuggled him into France while he was on duty. Stubby's auditory and olfactory senses turned out to be extremely profitable for his battalion.
He was a good teammate, alerting the toxic gas attacks and helping to save the wounded soldiers.
However, what gave him the rank of sergeant and, implicitly, his reputation, was his ability to sniff and unmask the German spies. An absolutely invaluable for infantry at war.
11. Swansea Jack
The courageous black retriever is a legend of Wales, where he lived with his beloved owner William Thomas, near the Tawe River.
The dog is known due to its lifeguarding skills, saving 27 people from drowning starting with a young boy when Swansea Jack was just 1 year old.
Jack was given many awards over his lifetime. These included (as well as the silver collar by Swansea council), the Bravest Dog of the Year Award, and a silver cup from the Mayor of London.
He also has a memorial statue that was funded by the public and it stands on the Promenade near St.Helen's Rugby Ground.
Continue Reading: Common Russian Dog Commands
Final Thoughts
These outstanding feats from dogs continue to show why they are humans' best friends. Many have accomplished what few (if any) people could do. They have protected our lives, saved our lives, and helped our species evolve to greater lengths.
We owe so much to dogs, so make sure you treat yours with the utmost respect.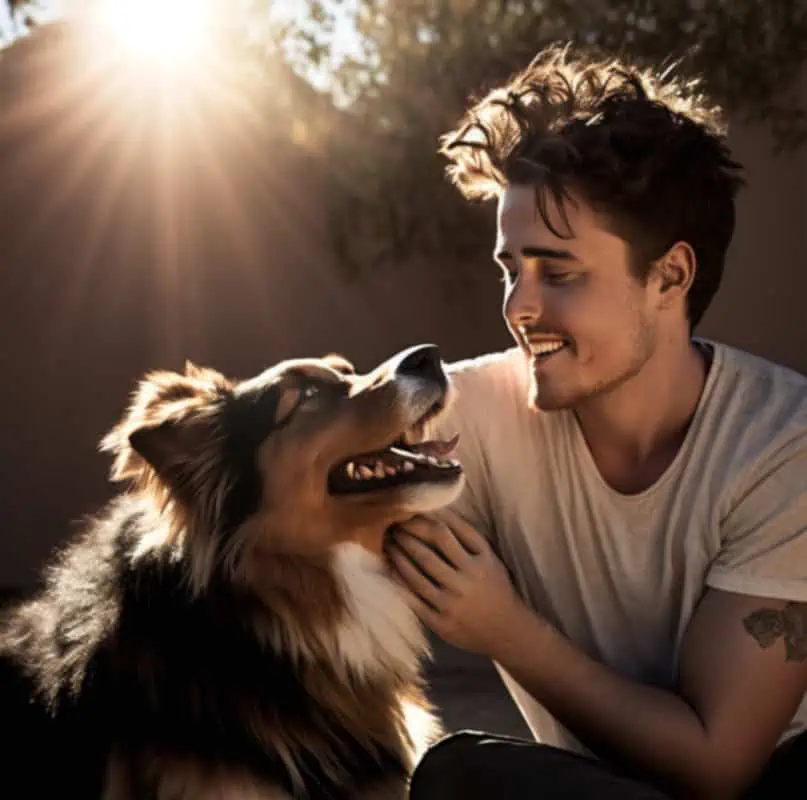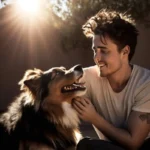 Family Dog Expert Author
Hi there! I'm Stuart, a devoted dog lover and family dog expert with over a decade of experience working with our furry companions. My passion for dogs drives me to share my knowledge and expertise, helping families build strong, loving bonds with their four-legged friends. When I'm not writing for SirDoggie, you'll find me hiking, playing with my beautiful dog, or studying music.