List Of The 5 Best Dry Dog Food For Pugs
Every dog is unique, and therefore they all have different nutritional requirements. If you own a pug and would like to feed them quality dog food that is specifically formulated just for them, then we've got you covered, here I will tell you five of the best dry dog food for pugs.
Not only do pugs need special food, but they also need special food bowls too, to make picking up food easier for them. Pugs can be fast eaters and these dog bowls are designed to slow them down.
Each of the products on this list (five of the best dry dog foods for pugs, and two top dog food bowls for fast eaters) have at least a four-star rating on Amazon, with hundreds of reviews. So you know they must be good!
List Of The Best Dry Dog Food For Pugs
1. Royal Canin Dry Food For Pugs
Royal Canin is King when it comes to dog food, and their food designed specifically for pugs is no exception. This dog food for pugs (aged ten months plus) comes in dry kibble form, which is easier for them to pick up and chew. It contains chicken, brown rice, and oatmeal. Yum! This pug food also contains essential nutrients to keep those adorable skin folds nice and healthy. 
Royal Canin Pug Food comes in a 2.5-pound bag, or a 10-pound bag (so it should last a while – hopefully.) They make pug puppy food too.
2. Wellness Dry Pet Food For Small Breeds
Wellness makes this dry kibble especially for small breeds, pugs included. It contains yummy ingredients like salmon, barley, and ground flaxseed (which supports healthy skin and coat.) This dry dog food formula is designed to keep those pug waistlines in check.
Wellness Natural Pet Food comes in a 2 pound or a 4-pound bag. 
3. Blue Buffalo True Solutions Dry Dog Food For Weight Control Adult 
This dry dog food for pugs is ideal for wealthy weight maintenance. It contains chicken, barley, and brown rice. It also does NOT contain corn, which is important because dogs cannot digest corn. This product also has cellulose, which is an excellent source of fiber. This all-natural product is recommended by veterinarians. 
It comes in bags of 12.5 ounces, 4 pounds, 11 pounds, or 24 pounds.
4. TruDog Feed Me Crunchy Munchy Beef  
This dry pug food is made from real, freeze-dried raw beef. It is rich in protein and contains Omega-3 (which promotes healthy brains, eyes, joints, and kidneys in dogs.) TruDog chunks are grain-free and have no fillers, preservatives, or coloring.
This dry food has to be mixed with water prior to serving, making it easy to digest. TruBlu reckon that dogs that eat this will never have stinky dog breath again! Plus it is hypoallergenic.
5. Purina Pro Plan Adult Dry Dog Food For Small Breeds
This chicken and rice formula comes in a six-pound bag and is designed especially for small breeds. It is crunchy kibble that contains chicken, rice, and beef fat. Thus dry food also has live probiotics for immunity and digestive health. 
It has been developed for active dogs, so whether or not this is the right food for you will depend on how active your pug is, and what age they are.
Purina Pro Plan Small Breed Formula comes in a wide range of sizes, and it contains no artificial flavors or colors.
Now that we know what to feed those gorgeous lil pugs for optimal health, let's take a look at the best bowls to put it in!
Best Dog Food Bowls For Fast Eaters
Pugs are one of a few breeds that have a flat face, and whilst this may make them look adorable it does cause them some problems when it comes to eating. A raised or deep-dish bowl is not the right bowl for a pug. They can get bloated after eating from these types of bowls, and they can also put strain on their necks trying to get their heads in there. Not to mention the fact that they can overeat from this type of bowl, which may lead to obesity.
1. NOYAL Slow Feeder Bowl
This non-slip puzzle bowl will stop your pug from gulping their food down. It has dividers that section off dry food so that the dog eats more slowly, thus preventing choking. The NOYAL Dog Slow Feeder Bowl comes in lots of cool colors, so there is one to suit every pug – turquoise, black, gray, yellow, royal blue, orange, peach, purple, pink, and red.
These bowls are 8 inches long by 8 inches wide, and only 1.9 inches deep so that there is only one layer of dry food in it. It comes with non-slip attachments that can be glued to the bottom of the bowl, to stop it from sliding and flipping over.
This slow feeder is durable, easy to clean, and dishwasher-safe.
2. Leashboss Feeder
This dog food bowl is perfect for pugs because of its tilted design so that they can get their flat little faces in there more easily. It is perfect for any dogs with a short snout, not just pugs, such as Boston Terriers and French Bulldogs. 
The wider channels and shallow dips will slow down a dog that guzzles but allows them enough access to stop them becoming frustrated. This bowl can help to stop dogs from choking, vomiting, and getting fat.
It comes in gray or blue, and it is made of plastic and has non-slip grips. The Leashboss Flat Face Feeder is free of nasty chemicals, it is easy to clean, and it is dishwasher safe.
But do be aware that this bowl is a) not designed for use as a water bowl and b) not suitable for dogs that like to flip their bowls!
*****
We hope that this article has helped you decide on what type of dry food best suits your pug, and what type of slow-feeding bowl might be appropriate for your adorable little best friend.
Happy munching!
Read more about: Is Watermelon Poisonous To Dogs?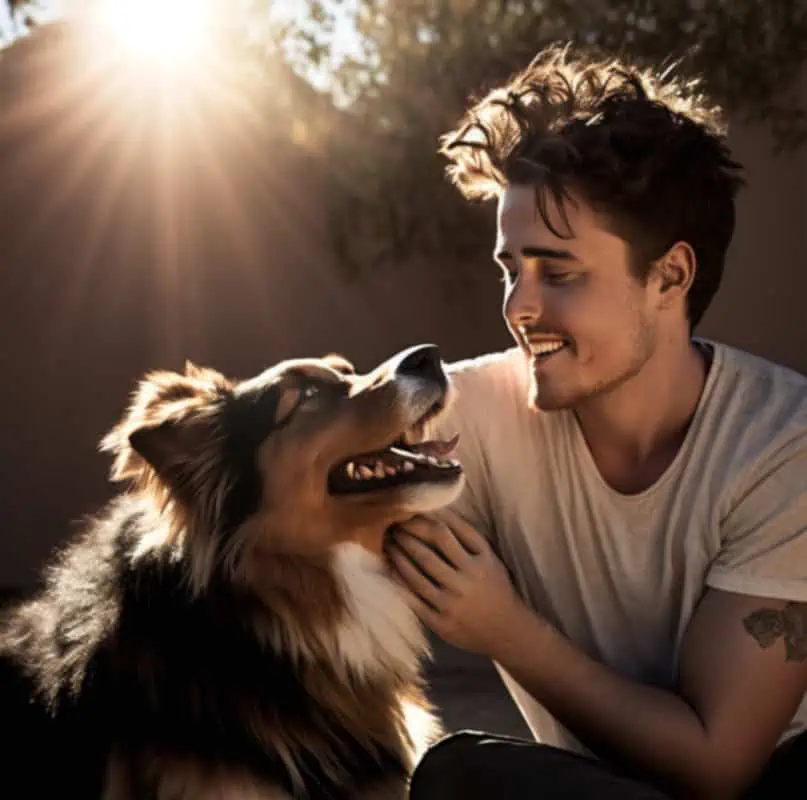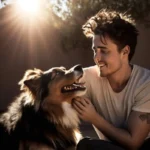 Family Dog Expert Author
Hi there! I'm Stuart, a devoted dog lover and family dog expert with over a decade of experience working with our furry companions. My passion for dogs drives me to share my knowledge and expertise, helping families build strong, loving bonds with their four-legged friends. When I'm not writing for SirDoggie, you'll find me hiking, playing with my beautiful dog, or studying music.