Kurgo vs. Sleepypod: Which Brand is Better?
Dog harnesses are available in a variety of brands, sizes, and styles, so it's critical that you think about all of your options and pick the best possible match for you and your dog. When selecting a dog harness, you need to consider how much or how hard your dog pulls since your dog may be able to pull you around more easily if you're using the wrong harness to meet their specific set of needs.
Kurgo and Sleepypod are two brands that make and design dog harnesses to be used during walking or traveling with your dog, and you may have questions about which brand is most suitable for your situation. Here is a breakdown of the most pertinent information for you to decide.
Kurgo Harnesses
The Kurgo harnesses have you covered whether you want to use one in the car or simply when walking your dog outside. This brand includes a variety of features in their harnesses, such as seat belt attachment capabilities, all-steel buckles, and "no-pull"-style front D-ring leash attachments for walking. Kurgo harnesses have also been noted for their five points of adjustment that allow dog owners to ensure a tight fit for their pups.
Front leash attachments, which Kurgo harnesses include, are preferred by owners of large or strong dogs because they serve to inhibit pulling, whereas rear leash attachments are more suitable for smaller dogs that don't pose any real opposition. This brand also utilizes a one-of-a-kind seat belt attachment for making sure your dog stays safe on every car ride.
Kurgo harnesses are wonderful for walking and are ideal for everyday use—this being one of its best features. If your dog pulls, the cushioned chest area protects him from chafing and suffocation, too. Also, if you are unsure about the size that will best fit your dog, it is recommended to get a harness that is one size larger than what your dog may need.
Sleepypod Harnesses
These Sleepypod dog harnesses are composed of tough, ballistic nylon and have undergone intensive safety testing—including crash tests—earning them certification by the Center for Pet Safety. They have a three-point design that reduces forward and side movement and allow the harness to be connected to the seat belt directly. They also feature a D-ring leash attachment on the rear of the neck strap, so they can also be used as walking harnesses in addition to their primary car safety purposes.
The Sleepypod brand of harnesses are the only products certified by CPS, making them the finest car harnesses available for dogs. These harnesses are sturdy products that have passed crash tests with flying colors, and they come with a wide, padded front vest to keep your dog comfortable. They are composed of materials that are meant to withstand significant forces in the event of a crash, such as exterior ballistic nylon and automobile standard seat belt webbing, so your dog's safety is as optimal as it can possibly get when traveling while wearing this harness.
With a harness made of such durable materials, it goes without saying that it isn't exactly the easiest piece of gear to use when walking nor very light in weight. However, it is still possible to use it for short walks, and users can even add reflective strips to improve nighttime visibility and further increase pet safety.
In warmer weather, owners need to be mindful of it getting too hot due to the bulk and durable materials holding in so much heat. It is also quite a bit restrictive for use during extended walks, so it's advised to avoid using it for such purposes. However, when it comes to automotive safety, there aren't many harnesses that can compete with the quality and safety of Sleepypod.
A Comparison of Kurgo and Sleepypod Harnesses
| | |
| --- | --- |
| Kurgo | Sleepypod |
| An everyday dog harness that's great for walking, jogging, and even traveling with your dog. | Designed for dogs that travel in the car with their owners. It is suitable for short walks but not for longer walks. |
| Lightweight harness. | Heavier than Kurgo and most walking harnesses. |
| Contains a dog seat belt that can be used to restrain pets and prevent distracted driving during a car trip. | Also has a seat belt connection (with three points of contact) and a wider, cushioned, energy-absorbing vest for the dog's optimum safety in the event of an accident. |
| Less durable than Sleepypod because it is an everyday harness that is used for many purposes. | More durable than Kurgo, but serves a very specific and sole function: ensuring car safety. |
| Crash-tested (but only for dogs up to 75lbs). | Crash-tested. |
| Suitable for all breeds of dog. | Not recommended for Afghan Hounds, Greyhounds, or Borzoi dog breeds. |
| Lower price. | Expensive. |
Which Brand is Better?
The Kurgo harnesses are the most recommended based on a comparison of the features of both brands' harnesses. Because adventures happen every day, you'll need something lightweight and easy for your dog—as well as you—to carry around.
Kurgo harnesses are the ideal everyday harness for your pet, especially with their fast-release buckles. They are designed to keep your dog comfortable while walking or running on a daily basis thanks to the easy plastic on/off buckles, padded chest, and five adjustable points. With both a front clip for no-pull training and rear clip for normal walking, these harnesses are adaptable for any dog and owner.
If you need a harness for your dog to ride in the car, though, Sleepypod is the solution for you. It's CPS-certified, crash-tested, and comes with a wide, cushioned, energy-absorbing vest to keep your dog safe in the event of an accident. If car safety is your priority, this is your pick; if you're wanting something more versatile, though, Kurgo is the way to go.
To truly answer the question of which brand is the best, it is first entirely essential to decide why exactly you require a harness in the first place. Kurgo is the ideal choice for anyone simply seeking a walking or everyday harness. For those who spend more time behind the wheel instead of on their feet, Sleepypod is the perfect harness for traveling with your dog.
See Also:
Ruffwear vs. Embark: Which Harness is Better?
Clickit Harnesses: Sport vs. Terrain
4 Best Dog Harness for Camping
Are Chihuahuas Hunting Dogs? (Detailed Explanation)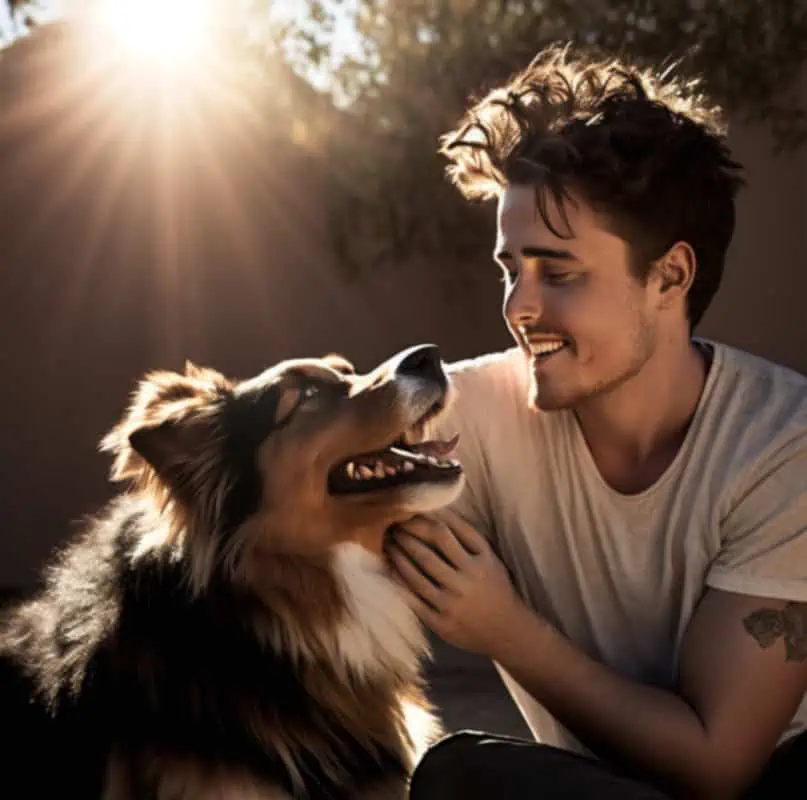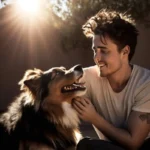 Family Dog Expert Author
Hi there! I'm Stuart, a devoted dog lover and family dog expert with over a decade of experience working with our furry companions. My passion for dogs drives me to share my knowledge and expertise, helping families build strong, loving bonds with their four-legged friends. When I'm not writing for SirDoggie, you'll find me hiking, playing with my beautiful dog, or studying music.