Best No-Pull Dog Harness for Wheaten Terriers
It's no secret, Wheaten Terriers are full of energy. Even as they grow into older adults, there are few signs of them slowing down.
Wheaten Terriers also have a high prey drive. If you've ever let your Wheaten off their leash, and depending on their obedience background, I'm sure you've struggled to get them back at some point.
So, what is the best harness for Wheaten Terriers? Our Top Picks:
The best no-pull harnesses for Wheaten Terriers are ones that help your dog stay comfortable by reducing unnecessary pressure and allowing you to gain back some control during walks.
I'm sure if you're reading this that you would like to stay away from choke collars, which tend to have some controversy around them (and for good reason!).
With Wheaten Terrier's curly coats, finding the right harness and leash can be a bit of a struggle. The last thing a pet parent wants is to inflict unnecessary pain or discomfort during an activity their doggie looks forward to every day.
If you're a pet parent to a Wheaten Terrier looking for a no-pull harness then all I can say is thank you. To me, that shows you take the well-being of your Wheaten Terrier seriously.
More traditional leashes with collars can put a lot of unnecessary tension on your Wheaten Terrier's throat. Dogs can even do damage to themselves with the type of leash.
No-pull harnesses also provide you with better control over your doggie while out walking, which is very helpful for those easily distracted doggies.
Related Reading: Best No-Pull Harness for Boxers
Best No-Pull Dog Harness for Wheaten Terriers
Alright, let's break down each of these picks. I hope these reviews help you find something that works for your doggie, for you, and for your walks.
1. RUFFWEAR – Front Range, Everyday No Pull Dog Harness with Front Clip
We earn a commission if you make a purchase, at no additional cost to you.
This is an all-round harness for everyday use. It's built to handle walks, trail running, and other similar adventures you and your Wheaten Terrier may get up to.
What I love about this harness is the padded straps and four points of adjustment. This allows for a more customized fit while still providing comfort.
Pro: Extra comfy and adjustable
Con: Has not been crash tested
This harness comes with an easy-to-access ID pouch for your dog's tags. But it's up to you to remember to put them in there! And so my advice as soon as you get this (or a different harness that allows for it) is to put your dog's ID tags in there right away.
If you're looking for a high-quality product that will not disappoint, then this harness should do. This harness is comfy, turns walking into a more enjoyable experience for both you and your Wheatie, and is easy to put on and off.
2. Kurgo Tru-Fit No Pull Dog Harness
We earn a commission if you make a purchase, at no additional cost to you.
This harness is comfortable and secure, which is good news for both you and your pet, and it features a front attachment ring on the pet's chest.
The reason many no-pull harnesses use this front attachment ring is to teach dogs that pulling is not effective. When your dog pulls on the leash, instead of dragging you along with them, it will increase torque, spinning them around.
Pro: Made specifically for big dogs
Con: Stiff materials can be uncomfortable
This harness is easily adjustable with five different adjustment points and even comes with a seat belt loop so that you can take your dog for car rides without risking the possibility that you'll get distracted or he'll get hurt.
If you're looking for a good, sturdy, multi-purpose harness, this product is a smart choice.
3. EXPAWLORER Big Dog Soft Reflective No Pull Harness
We earn a commission if you make a purchase, at no additional cost to you.
This harness is, as the name suggests, designed specifically for controlling big dogs.
It's made out of sturdy material and, though the leash attachment loop is on your pet's back unlike the first product, it offers several precautions to help you stop your Wheatie from pulling.
Pro: Has reflective material on it
Con: Some dogs escape easily from it
One such precaution is a rubber handle, designed for "quick grabbing" so that you can stop your pet in his tracks before they get out of control.
Additionally, the harness is reflective, perfect for taking your Wheatie on nighttime walks.
Dogs that pull often are usually in the most danger of getting hurt during nighttime walks, so this reflector ensures that all oncoming traffic and passersby can see you and your pet.
The harness runs extremely cheaply, so if the price is an issue for you, this product might be worth checking out.
4. 2 Hounds Design Freedom No-Pull Dog Harness and Leash
We earn a commission if you make a purchase, at no additional cost to you.
This harness takes the front and back attachments of the first two products and combines them, with a ring on the front for steering and discouraging pulling and a ring on the back for added control.
The product differs from the previous two in that you do not have to buy a leash separately.
Pro: Comes with a leash
Con: Not as adjustable as others
This harness comes with a custom leash that branches out into two smaller leashes and allows you to attach one branch to each ring (this leash can also work if you have two smaller dogs that you want to walk at the same time).
Though the harness is pricier than most of the others on this list, we still think it's a good deal because it includes a leash.
If you're looking for a high-quality product that will not disappoint, look no further.
5. PetSafe Deluxe Easy Walk Harness
We earn a commission if you make a purchase, at no additional cost to you.
This is another front attachment harness, and it works wonders for large, strong dogs that like to pull.
The straps are designed to optimize weight distribution and put very little stress on your pet's chest (and no stress at all on their neck).
Pro: PetSafe will replace worn-out parts
Con: Can be difficult to find the right sizing fit
The harness is moderately priced, but what's most notable about this particular product is that PetSafe will affordably replace parts if they wear out.
This can save you money in the long run. Instead of buying a new harness every time one piece stops working, you can simply order that particular piece for next to no money, which guarantees that this already-sturdy harness will last you even longer.
Wheaten Terrier Dog Harness Buyer's Guide
It's important to understand what you're looking for in a harness before you start, well, looking for one!
Here's a quick and easy guide for some important things to consider when buying a dog harness.
Sizing:
You don't want a harness that's too loose for obvious reasons, and you don't want one that's too tight that it's causes discomfort. As mentioned above, it's best practice to properly measure your Wheaten Terrier to choose sizes accordingly.
Comfort:
Some harnesses will rub more than others. And some harnesses will have stiffer and firmer materials that rub. Getting a harness that allows for more customizations will help with this.
ID Tags:
If you've always used a collar then you may be surprised to when your harness doesn't have the typical spot for ID tags. You can opt for leaving your dogs collar on if their used to wearing it daily, or find a harness that has a specific pouch/pocket for ID tags. Just make sure you always have your dog's ID tags on your doggie.
Style:
 Well, this is mostly for you. But there are differences in where the leash can attach to harnesses. This post primarily has no-pull styles that have a front clip for the leash. This gently redirects your doggie's head as opposed to back attached clips which won't help as much in this area.
 How to Measure Your Wheaten Terrier for Harness Sizing
It's important to note that no two dogs are the same. And while there may be some general guidelines that Wheaten Terriers fall under for sizing, it's still best practice to size your Wheaten Terrier.
Harness sizing typically has up to three categories:
Girth
Chest Width
Neck Circumference
Here's a great video with measuring instructions for dog harnesses:
Once you have the measurements you can use most dog harness product information images to see which size your Wheaten Terrier will fall under.
The sizing charts often look something like this one from the PetSafe Easy Walk Harness:
The one frustrating aspect with dog harnesses is that not all sizing will be similar (we humans know this all too well). There shouldn't be too much discrepancy, but if the harness isn't a perfect fit after you test it out, don't be afraid to return it for a different size as most of these options will allow you to do so.
Final Thoughts
There you go! The five non-pull harnesses listed above are what I consider to be some of the five best no-pull dog harnesses for Wheaten Terriers.
If you're one of the many Wheaten Terrier pet parents frustrated by your doggie's insistence on dragging you along every time you try to take them for a walk, any of these products should effectively help you to take better control of your doggie and your walk time.
The harnesses included on this list are all sturdy, durable, comfortable, and safe products, and the list includes harnesses with both front and back attachment rings, so you can choose whichever one you think will be more effective for your dog.
Some of the harnesses are even designed to train your Wheaten Terrier to stop pulling altogether. We're sure that you'll find a product on this list that works for you and your doggie, and we can't wait for you to start taking walks into your own hands.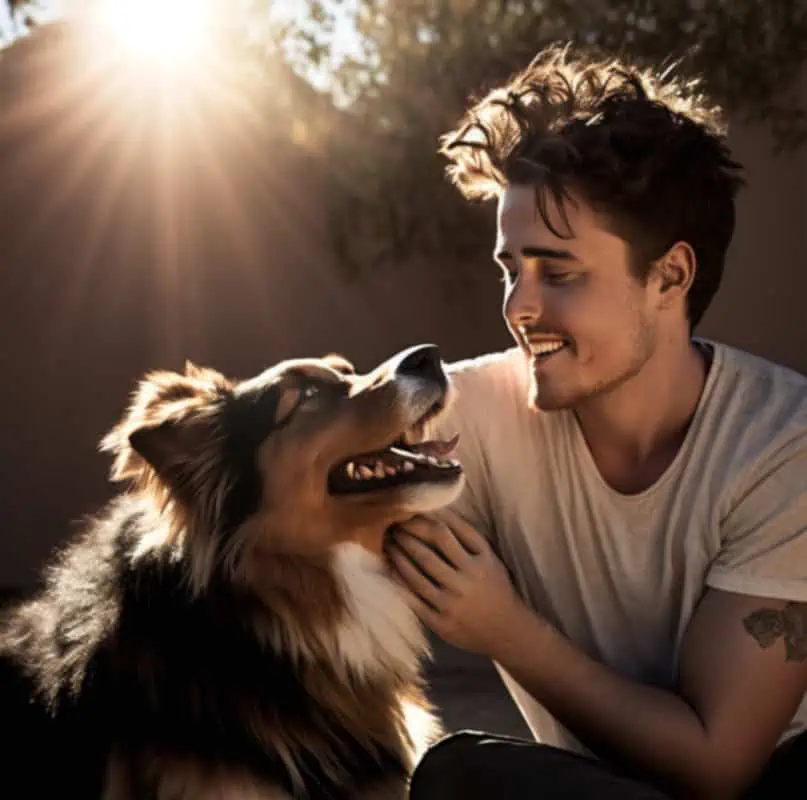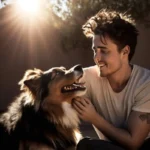 Family Dog Expert Author
Hi there! I'm Stuart, a devoted dog lover and family dog expert with over a decade of experience working with our furry companions. My passion for dogs drives me to share my knowledge and expertise, helping families build strong, loving bonds with their four-legged friends. When I'm not writing for SirDoggie, you'll find me hiking, playing with my beautiful dog, or studying music.