Boy Dog Names That Start With "J"
Ahhh, the excitement of bringing a new puppy home. One of the joys of adding a new dog to your family is choosing a name that suits them perfectly.
Sometimes we might choose a name based on the dog's appearance, or it may be something related to their personality. Don't worry, your dog's name will quickly reveal itself to you once you get to know them a little bit.
In this list, we will explore 30 boy dog names that start with the letter "J".
Some people are fine with naming their dog's human names, in which case we present our top 15 "J" names for dogs that are also people's names.
And if naming your dog a human name does not appeal to you we have thrown in 15 funny "J" names for dogs for good measure, to help get your creative juices flowing.
The names on this list are mostly one or two syllables, which dog trainers say are better for when you have to call the dog to you – they are easier for the dog to learn, and easier for you to call. The few names on this list that have 3 syllables can be shortened.
Happy naming!
15 Boy Dog Names That Start With "J"
-Jack:
Ok so this name may not be the most original boy dog name in the world, but it is popular for a reason. It is short, smart, and snappy. It is also a cute choice if your puppy happens to be a Jack Russell Terrier!
-Jake:
This is a very strong masculine name. It is the perfect no-fuss name for a boy dog who isn't a fancy pup, and who just loves chilling out with his family. 
-Jaqen:
Pronounced "JACK-en", this unusual name for a boy dog comes to us from the smash-hit TV series, Game of Thrones. 
-Jasper:
This name has a whimsical feel to it. And for history buffs, it was also the first name of the uncle of Henry Tudor, the English king!
-Jay:
Another short and sweet choice that may appeal to bird watchers and baseball fans alike.
-Jem:
For fans of the classic novel, To Kill A Mockingbird. Jem was the son of the story's hero, Atticus Finch.
-Jerry:
Any Seinfeld fans out there? This name may suit a funny dog with a clownish personality.
-Jet:
Perfect for super fast dogs! Zoom, there he goes!
-Jimmy:
A cool and classic boy's name that would work equally as well for a hound.
-Jock:
Perfect for the Scottish dog breeds, such as the Scottish Terrier or the Shetland Sheepdog.
-Joey:
Try not to sing the song by Concrete Blonde to this doggo too often, if you can help it.
-Johnny:
"Here's Johnny!" You can always say this when your dog comes a-running for their dinner.
-Jonty:
Jonty Rhodes is a South African cricketer who played for his country back in the 1990s and early 2000s, so this name might appeal to sporting owners and hounds.
-Jude:
Any Beatles fans out there?  
-Julius (Jules)
Now, this is a big name so it needs a big dog to carry it off. Whether they are large in stature (it would be great for a Mastiff!) or a smaller dog with a huge personality, just like the mighty Roman emperor Julius Caesar this is a name for a dog larger than life.
You can always call them Jules for short, which rolls off the tongue nicely.
15 Funny Boy Dog Names That Start With "J"
Read more about Retro Pug vs Pug
-Jabba:
For Star Wars fans. Just don't let your pooch get as, er, large as their namesake, Jabba the Hutt.
-Jackpot:
Any Real Housewives of Beverly Hills fans out there? This dog name is ideal for those of us who just love money (and let's face it, who doesn't?)
-Jaffle:
Y'know, like a toasted sandwich/toastie. It's so adorable!
-Jamón:
This is the Spanish word for ham. So if your dog loves to ham it up, or always tries to steal your bacon sandwiches, why not call him Jamón?
-Jaws:
Like the shark. Plus all puppies love to flex their razor-sharp little teeth!
-Jazz:
For cool cats (er, dogs).
-Jedi:
Another name for die-hard Star Wars fans. 
-Jellybean (Jelly, Bean, or J-Bean):
This is just the perfect name for a little toy-sized dog and one that has a super sweet personality, just like the candy! Plus there are tons of abbreviated nicknames you can come up with using the word 'jellybean'. 
This is a fun name for a playful pup.
-Jester:
Perfect for the clownish jokers of the dog world. You know the kind of dog we are talking about!
-Joffrey:
Another Game of Thrones-inspired name, perfect for the fur kid who is also a momma's boy.
-Joker:
Fans of Batman may find this name funny. Definitely not one for serious dogs.
-Jolt:
This name would suit a dog that is full of energy and is fast to boot. Or perhaps a dog that likes to jump? Speaking of jumping dogs, check out this video of this incredible jumping dog, he is amazing!
-Judge:
This is a heavy name for a pup to carry off, but can't you just imagine a senior dog surveying his property called this? Judge is not a dog to be taken lightly, and he is watching your every move!
-Jumbo:
This name would suit a giant breed like a Great Dane or an Irish Wolfhound. But it would be equally amusing (and also a touch ironic) to name a teeny little chihuahua 'Jumbo'! Imagine calling them, and seeing the surprised expressions on the faces of onlookers at the dog park when tiny little Jumbo comes running!
-Junior:
A classic dog name that suits pretty much any breed, any temperament, and any size of dog.
There you have it, readers, our list of "J" names for boy dogs. Whether you prefer a human name for your new boy dog, or you like to mix it up with a funny dog name, we hope that you got some inspiration by reading this list!
Read more about: 
There Are Many Good Names For Pugs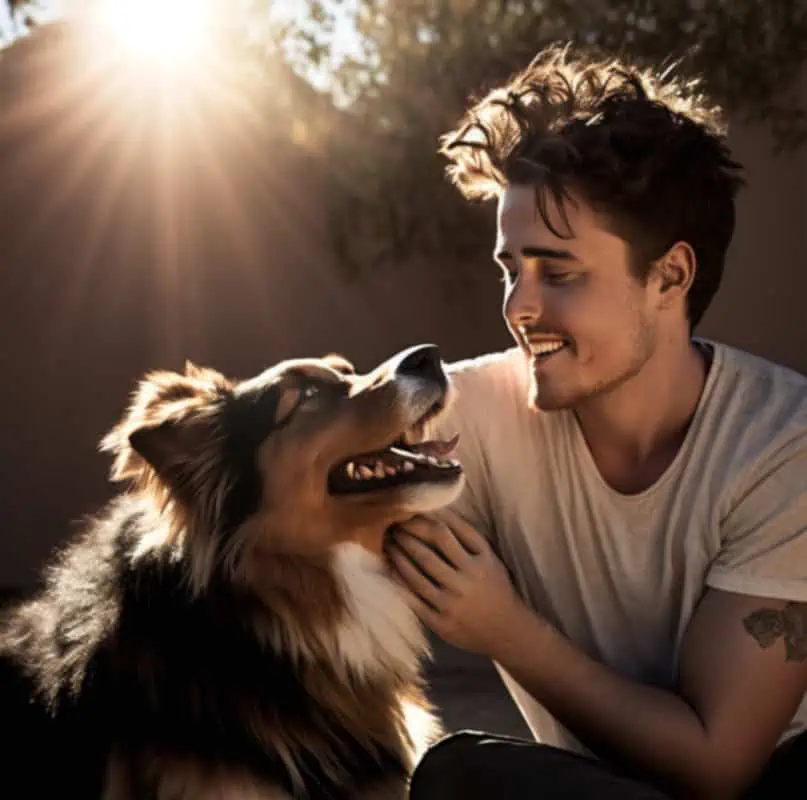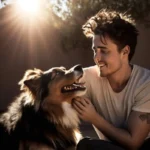 Family Dog Expert Author
Hi there! I'm Stuart, a devoted dog lover and family dog expert with over a decade of experience working with our furry companions. My passion for dogs drives me to share my knowledge and expertise, helping families build strong, loving bonds with their four-legged friends. When I'm not writing for SirDoggie, you'll find me hiking, playing with my beautiful dog, or studying music.