5 Best Shampoo for Maltese Dogs [REVIEWED]
Most pet parents of Maltese dogs will agree that the first "big" challenge encountered is their fur. The Maltese's fur is long and silky, and it can be quite similar to human hair. 
Their gentle and fearless demeanour can make them one of the easier breeds to give baths to and to lather with soap. 
Depending on your Maltese's style, shampooing them might be critical to their overall look and hygiene.
Best Overall
OODLELIFE Dog Shampoo and Conditioner Aloe Oatmeal + Coconut
$14.95
$11.99 ($0.75 / Fl Oz)
Refreshes & Soothes: Like a comforting belly rub, it cleanses, conditions, detangles, and moisturizes - dog itching skin relief
USA-Made: A top-quality, homegrown product for your furry friend.
Soft coats - Safe, non-irritating, natural ingredients that nourish your dog's coat. Dog bathing made easy with our oatmeal dog shampoo for allergies and itching.
Eco-Friendly, Pure Formula: Only the good stuff, none of the bad.
We earn a commission if you make a purchase, at no additional cost to you.
The following are 5 recommended shampoos for Maltese dogs:
Some of the links in this post are affiliate, and we may earn a commission.
The Maltese sheds very little but still requires daily care. If it is not brushed the fur can tangle easily.
If taken outside, a Maltese can get dirty quickly depending on how active and playful they are, although I'm sure you and your furniture are well aware of this. In order to tackle dirt and bacteria, a quality dog shampoo is needed.
Related Reading: Best Dog Shampoo for Dry Skin
Dogs have sensitive skin that is prone to various types of skin infections, so choosing the right shampoo for your Maltese shouldn't be taken lightly.
Dust and impurities are easily detected in white coats, so bathing is preferred to be done often by Maltese parents, usually once every 2–3 weeks. D
Due to the high frequency of washing, Maltese dogs are prone to skin conditions, such as scabs and/or bumps, if proper shampoos are not used.
The best shampoo for Maltese dogs has specially designed features that you may want to learn if you are the owner of this breed. Special care should be provided to its mouth and eyes, where the fur gets the dirtiest due to tears and saliva.
If you have your Maltese groomed or are interested in grooming them yourself, check out my post on recommended dog clippers.
5 Of The Best Shampoo for Maltese Dogs
Alright, let's take a closer look at these top 5 recommended shampoos and get your Maltese shining!
1. Sofee & Co Natural Dog Shampoo, White Pear
We earn a commission if you make a purchase, at no additional cost to you.
The Maltese bichon needs daily walks and playing sessions. Dogs who do not have daily walks are more prone to developing behavioural problems. 
The same is true in humans, so make sure you give your little one daily exercise. The Maltese enjoys playing and will remain playful until very old age. They are very active overall, both inside and outside the home.
Due to the daily walks needed, Maltese's white fur is prone to getting dusty and dirty. Their fur requires frequent cleaning, and unlike other dogs, their cleaning takes time as it needs to be thorough.
This shampoo is designed for smaller long-haired dogs like Maltese dogs and is an excellent product that allows frequent cleaning due to its mild washing agents/ingredients.
Many Maltese parents advise against using regular dog shampoo on their Maltese as it makes them more prone to skin rashes, itchy skin, and dry/flaky skin.
Once this happens, you'll need to start looking for dog skin care products, so it's best to be proactive and prevent this type of issue.
2. Perfect Coat White Pearl Shampoo for Dogs with Coconut Scent
We earn a commission if you make a purchase, at no additional cost to you.
Shampoos labelled as cleaners for white hair, in particular, are a good choice for Maltese dogs as they typically contain a gentle washing formula designed for frequent bathing. 
The Aloe Vera in this shampoo works on moisturizing the coat of your furry friend, leaving it soft and with that particular yet perfect velvety touch.
The coconut oil extract will give your dog a long-lasting and pleasant smell. Plus, you won't have to worry about your dog licking their fur after, as coconut oil is safe to consume for dogs (and can actually help build their immune system).
Some pet parents have reported that the product cleans well for the overall coat, but it does not do miracles for tears and saliva stains. Depending on how thorough of a cleaning you need, you may want to consider another product.
3. Bio-groom Super White Pet Shampoo
We earn a commission if you make a purchase, at no additional cost to you.
If you are looking for a 'tearless', but effective cleaning formula, this is your solution. This shampoo is crafted for light-coloured coats, including white or ivory furs specific to the Maltese breed. 
It is based on a coconut formula that allows for cleaning deep in the fur and leaving it smooth and soft. 
Many customers report that this product helps keep away the annoying matted fur that is common after cleaning a Maltese dog.
For optimal deep coat cleaning, this product should be applied and rinsed twice.
Despite the coconut extract used as a cleaning agent, this shampoo does not have an overly strong scent, making it ideal for owners with allergies or for those who cannot stand the coconut smell. Follow closely the dilution instructions on the package.
4. All Pet Naturals South Bark's – Blueberry Facial for Cats and Dogs
We earn a commission if you make a purchase, at no additional cost to you.
I know, I know, I put a lot of effort into keeping cats out of this website, but sometimes the best products work for both of us. A major esthetic problem for the fur of Maltese dogs is related to the tears and saliva spots that give the dog a poor-care appearance. 
All Maltese dogs face, at one point, those pesky brown spots under their eyes. However, in dogs with white or light fur, this problem becomes more obvious. These spots are caused by excessive tearing, which can have a lot of causes, like major diseases in extreme cases.
Most of the shampoos designed for white fur are either not suitable for tears or inefficient at actually removing the tears and saliva spots. Maltese parents often need to search for a specific facial shampoo to get the job done. 
This product is crafted to be used in the area around the eyes. 
It is safe if licked and slightly ingested by accident (try not to avoid this as much as possible). The tearless formula incorporates a mini-spa experience for your dog due to the pleasant smell that is given by the natural ingredients.
It is effective at removing both tears and saliva stains for Maltese dogs.
5. Earthbath All Natural Pet Shampoo
We earn a commission if you make a purchase, at no additional cost to you.
If you are not into coconut scent or want to try something different, you can always opt for a lavender-scented shampoo designed to clean these little white balls of fur. 
This shampoo's formula is soap-free meaning it is safe to use on dogs with sensitive skin or who struggle to not ingest any shampoo during baths.
Its gentle formula is safe for frequent bathing. It removes dirt efficiently, leaving your Maltese coat clean and silky. It can be used in the area around the eyes due to the tearless formula.
Don't be surprised if your Maltese wants a bath after using this shampoo as lavender can be quite relaxing and sleep-inducing.
The Maltese Breed in a Nutshell
The Maltese is a Bichon breed with many close cousins that include the Bichon Frize, Bichon Bolognese, Coton de Tulear, Tsvetnaya Bolonka, Franzuskaya. These dogs are descendants of a Mediterranean breed of dogs. They are well-known for their velvety coat and their requirements for strict grooming.
The Maltese Bichon is a small, sturdy dog with silky fur. Their body is compact, with small but robust bones. The chest is deep and the skull is slightly rounded with large eyes.
Maltese Bichon has a silky, single-layer coat that is typically coloured white or ivory. If it is held for exhibitions and competitions, their fur is long, reaching to the ground, but most pet parents choose to keep it short as it's easier to maintain.
Grooming Tips for the Maltese Doggie
If you want to be a parent to Maltese, keep in mind that you will have to allocate a lot of time grooming them. Here are some grooming tips for your Maltese:
Brush and comb your Maltese every day.
Never brush the coat if it is dry. Spread the puppy's hair with a special spray of oil or with a hair conditioner combined with a little water.
Wipe Maltese's eyes every day to prevent excessive tearing and the appearance of spots around the eyes.
Using facial shampoo can help you keep his face fur immaculate, removing spots around the eyes and also saliva stains.
Wash it weekly using a special shampoo for white-haired dogs, and also use a quality conditioner. Dry the coat with the hairdryer, and smooth it with a brush.
Cut the dog's nails weekly.
In case of excessive tears, take your dog for a veterinary consultation since this might be a sign of a health problem.
And remember, if you have your Maltese groomed, or are interested in grooming them yourself, check out our post on Recommended Dog Clippers.
And don't forget about drying your Maltese after wash time. Drying is an often overlooked aspect of grooming doggies. Many pet parents simply pat them down with a towel or use a hairdryer.
Investing in a proper doggie dryer will help save you a lot of time.
Final Thoughts
No dog is the same, and Maltese is the same. As a pet parents, we need to consider our dog's type of skin and coat and any potential allergies. Some pet parents want a fresh smelling doggie after bath time, while others want to use a shampoo that is more natural with fewer ingredients.
If your Maltese is spending a lot of time exploring outdoors, then bathes will probably be a bit more frequent.
But if your Maltese does a good job of grooming themselves, remember to not overdo it with bath times.
I hope some of these shampoo reviews have helped you decide which one to get your Maltese. Dog shampoos are fairly cheap, so if one doesn't work out, try another!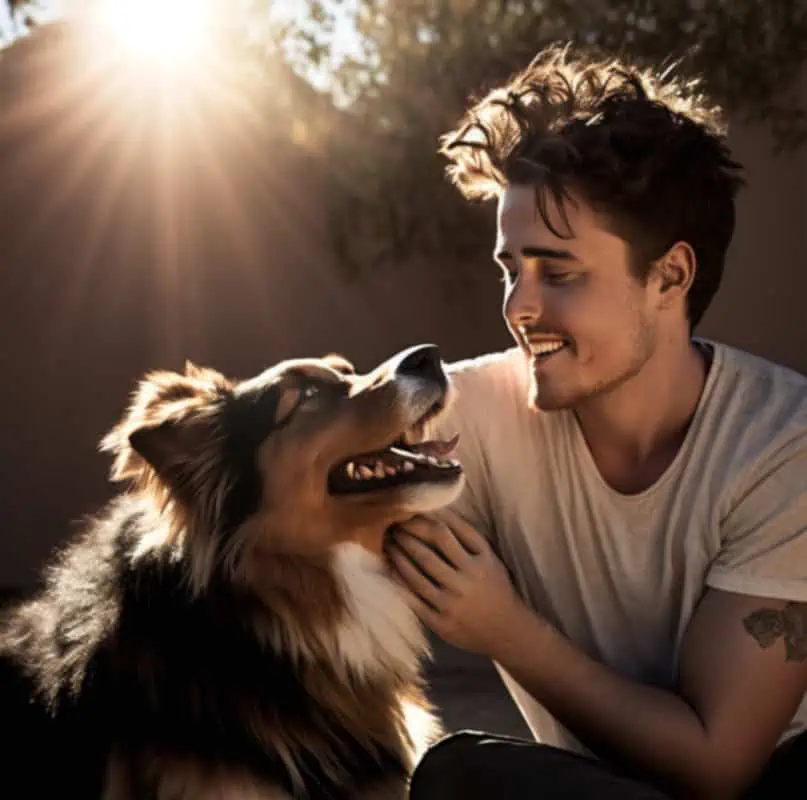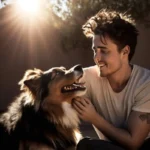 Family Dog Expert Author
Hi there! I'm Stuart, a devoted dog lover and family dog expert with over a decade of experience working with our furry companions. My passion for dogs drives me to share my knowledge and expertise, helping families build strong, loving bonds with their four-legged friends. When I'm not writing for SirDoggie, you'll find me hiking, playing with my beautiful dog, or studying music.