Best Dog Clippers for Lhasa Apso
Like all dogs, Lhasa Apsos will need occasional grooming. They get dirty from being outset, their fur grows, and may even become matted if unattended.
Unlike other types of dogs, this breed may have a very long coat, which may require special care.
Here are the top clippers recommended for Lhasa Apsos:
Wahl Pet Grooming Clipper Kit
Ceenwes Low Noise Pet Clippers
HeiYi Rechargeable Professional Quiet Pet Trimmer
Related Reading: The Best Clippers for Bernese Mountain Dogs
Top 3 Best Clippers for Lhasa Apsos
There are tons of high-quality clippers available on the market. However, just a quick web search is likely to overwhelm even the most dedicated shoppers.
There are so many options it can be intimidating! We have done our research and have scoured the web to find out picks for the best three dog clippers for Lhasa apsos available on the market today.
1. Wahl Pet Grooming Clipper Kit
Wahl is a trusted and well-known company that is best known for making a wide range of professional-quality home grooming equipment. Their product line ranges from haircutting, trimming, and shaving products and accessories for humans, as well as professional-quality clippers for pets.
Their Pet Grooming Clipper Kit is a high-quality, affordable, and well-made clipper that is professional-quality. The clippers feature high carbon steel blades that are self-sharpening, so the clippers stay sharper for longer than many other brands.
We earn a commission if you make a purchase, at no additional cost to you.
The clippers come with 4 guide combs that allow you to choose between 1/8-1/2-inch lengths. The unit is 110V, providing plenty of power to easily get through even thick dog hair.
Users of these clippers love that they can choose between a range of lengths for their dog's hair and the quiet operation makes it a lot easier on both dog and the clipper operator. Dog's are known to get scared of loud clippers.
When the blades get dirty, the noise level will start to increase and this is an indication that the clippers need to be cleaned and oiled.
The biggest downside associated with these clippers is that it can take longer than people would like to cut hair.
2. Ceenwes Low Noise Pet Clippers
Ceenwes is a relatively well-known and highly reputable company that makes a wide range of products with an emphasis on home grooming. Their product lines range from beard and hair clippers to nose hair trimmers, to pet clippers and grooming equipment.
Their Low Noise Clippers are a high-quality and affordable set of professional-quality clippers. The clippers also come with a hair trimmer, comb, as well as nail kits for dogs and cats, so with this set, you get everything you need to keep your pet groomed and well cared for.
We earn a commission if you make a purchase, at no additional cost to you.
The clippers come with 4 different guards so you can choose the length you want to cut your dog's hair. They are designed with the safety and comfort of your dog in mind.
The clippers are designed to be incredibly quiet, made with a precision motor that doesn't vibrate a ton in operation, leading to really quiet operation which is very important for skittish dogs.
These are cordless clippers so you don't have to fight a cord while trying to groom your dog. Users love how quickly the clippers charge and that the charge lasts long enough for a standard grooming session.
Even sensitive dogs do well with these clippers as the guards are designed to help protect their skin and the quiet, low vibration operation helps to keep the dog calm during the grooming process.
3. HeiYi Rechargeable Professional Quiet Pet Trimmer
HeiYi is an up-and-coming brand that makes high-quality, affordable, versatile products that allow us to save money while keeping up with the needs of life. Their product line includes well-made, quality rechargeable clippers for pets.
This is a cordless set of clippers so you can easily groom your dog outside without the need for an extension cord. The clippers use a built-in, rechargeable lithium-ion battery that is fast-charging and long-lasting.
We earn a commission if you make a purchase, at no additional cost to you.
The clippers feature stainless steel fixed blade along with a moving ceramic blade. The ceramic blade is there to help reduce irritation and clumping that could hurt your dog during the grooming process. The motor is powerful enough to get through the thickest hair.
The precision motor features a low-vibration operation so it is quiet and stable, making it a great choice for sensitive dogs or those that tend to be scared of loud noises.
The clippers come with five adjustable guards so you can easily determine how long you want to keep your dog's hair. There is a detachable comb that allows you to target any knots that might have formed in the dog's hair.
The clippers come with a small bottle of oil which should be used occasionally on the blades to keep them sharp and clean. Users love that these clippers are powerful enough to get through even coarse or thick hair with ease.
Other users like how long the clippers stay charged. Some are able to groom multiple dogs on a single charge. Their quiet operation and ceramic blade make these a great choice for skittish dogs or pups with sensitive skin.
Grooming Needs of Lhasa Apsos
Whether you have a long or short-haired Lhasa apso, you will need to bathe the dog regularly to keep their coat in good shape and to keep their smell down. You may need to bathe the dog as often as once a week if you have a long-haired dog.
Their hair tends to be rather thick, so unless you care for their fur, it can easily become tangled and matted and this can become painful for your dog.
Brushing is also incredibly important with Lhasa apsos. Using a coated metal pin brush is the easiest way to keep their fur free of tangles and clumps. A brief daily brushing, along with a weekly longer brushing is good basic coat care for your dog.
Unless you plan to show your dog, chances are you will not want to keep up with the regular grooming required to keep their coat long and well-kept. This is why so many people buy their own clippers so they can manage their dog's hair at home, rather than going to an expensive groomer all the time.
A good pair of clippers will allow you to easily trim your dog's fur and keep their coat in good care, without putting the dog through a trip to the groomers.
Final Thoughts
The Lhasa apso is a beautiful breed of dog, known for its flowing coats. However, this exquisite coat also means that this breed of dog requires more special grooming than other dogs.
In order to keep your dog's coat clean, healthy, and good looking, it is important that you have a regular grooming schedule for your dog that includes brushing, bathing, and the occasional clipping.
Not only will this help keep your dog's coat healthy, but it can also save you a ton of money that would otherwise be spent at the groomers.
Not all dog clippers are created equal. For your dog, you want to look for professional-quality clippers that give you options for hair length and are designed to protect their skin from excess irritation.
It is important to choose quality clippers that have stainless steel blades that are sharp and up to the task of cutting even the thickest and coarsest hair.
Many dogs are afraid of loud clippers, so choosing a pair of quiet clippers is important. All the clippers we review here have a quiet operation and low-vibration so they are suitable for even skittish dogs.
Any of the clippers we have reviewed here are high-quality options for safely and effectively grooming your Lhasa apso. They are affordable, well-made, and are designed for long-lasting use.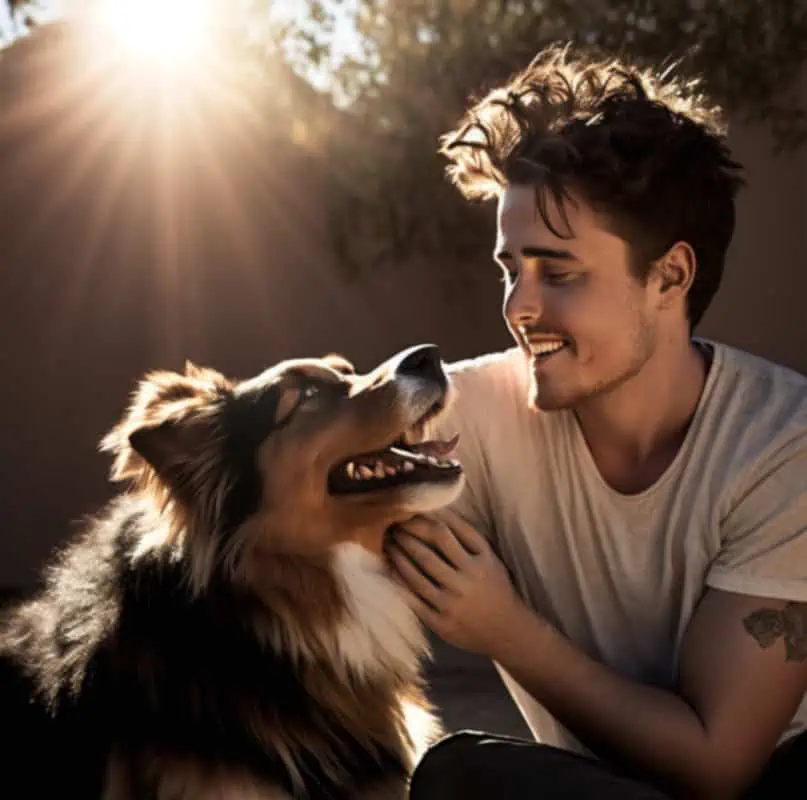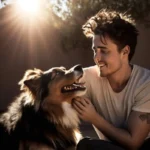 Family Dog Expert Author
Hi there! I'm Stuart, a devoted dog lover and family dog expert with over a decade of experience working with our furry companions. My passion for dogs drives me to share my knowledge and expertise, helping families build strong, loving bonds with their four-legged friends. When I'm not writing for SirDoggie, you'll find me hiking, playing with my beautiful dog, or studying music.