4 Best Dog Doors with Sensors for 2023
As a pet lover, you would want your dog to have easy entry and exit access from your home whenever he or she felt the need to run out into the yard for a bit. But, alas, this comes with its own downsides. Sometimes, animals like raccoons or even possums can come inside that same access door, and that is why you need a dog door with a sensor.
Unlike traditional dog doors that only consist of a flap, these smart sensor doors are high-tech, energy-efficient, and extremely secure. With the influx of technology into practically everything, these smart dog doors have become more popular than ever.
These dog doors are controlled with an electronic collar that identifies your pet when it comes to the door and only then will it open. This ensures that only your pet dog is allowed to go through the door whenever he or she pleases, and unwanted guests stay out of the home.
If you are looking for the best dog door with a sensor included, you can expect to get a bit overwhelmed as there are so many different options available. It is easy to feel confused. To make this decision-making process easier for you, our team has conducted in-depth research on currently available dog doors with sensors that can be purchased online.
After careful research, review, and comparison, we have come up with some of the best options for pet owners that offer great results. Read on to find the detailed reviews of each product handpicked by our team. If you do not have the time to read until the end, we suggest that you go with our editor's pick: the PetSafe Electronic SmartDoor (see Amazon), which comes with programmable features to customize your dog's exit and entry options.
The first product on our list is the PlexiDor Performance PDE electronic pet door, designed for both dogs and cats. This door consists of a ABS panel that slides up and down just like a mini electronic garage door to let only your pet get inside. It can easily be installed into brick, studs, blocks, or cement walls that are up to 12 inches thick.
Manufactured in the US, it comes with a waterproof collar "key" that weighs less than an ounce, and the best part is that it does not need any batteries to function. It snaps onto your dog's collar to do the job, the sensor within the door detecting that it is indeed your specific pup, allowing them in and out of the home. Furthermore, this door is also child- and puppy-safe, so will not close if the doorway is obstructed.
This door's programming system is simple for most users, letting you add or change thousands of codes with one-touch programming. You can set the timing for how long you want the door to stay open as well as any other time-related features for safety. It also does not interfere with underground fences or home security systems, either.
Product features and specifications
Measurements: 17.13in. x 12in. x 54.63in.
Weight: 32 lbs.
Available in white or bronze
Hardened aluminum frames
Durable and scratch resistant
Easy to program and use
Manufactured in the US
5-year limited residential warranty
User/Customer Reviews
Those who have bought this product have been impressed and are happy with its functionality and the design of the product. People have mentioned that it works great as expected to keep unwanted animals away. A few users have also said that the customer service team is friendly and that they help resolve issues and improve the door function as needed.
Conclusion
The PlexiDor Performance PDE electronic pet door (see Amazon) is not only reliable and well-designed but also an extremely durable product, meant to last for a long time. It works flawlessly to give users peace of mind. Overall, this is one of the best pet investments you will do to keep your home safe and happy for your dog.
[maxbutton id="1″ url="https://www.amazon.com/dp/B003FOI9TC/?tag=dogplayoutdoors01-20″ text="Check Price Now" ]
---
Whether you want your dog to have personal access to your backyard or simply be able to walk out onto your porch, the Power Pet electronic pet door is worth checking out. Made of weatherproof materials, this door from the High Tech Pet Store is most appropriate for dogs up to about 30 lbs. If your dog is on the larger side, this option may not be the best fit for you.
The installation of this door is easy, but you will need to read the manufacturer's manual and the directions carefully to ensure that it is done correctly. This door comes with a specific electronic collar that works only with the pet door and ensures that any animal not wearing the high-tech collar is prevented from entering the house.
This pet door is designed for ease of use by the pets. Plus, the door slides very easily to ensure that your dog will never get caught in the middle. It makes very little noise when it opens and closes, but even that small amount of noise serves as an advantage as you know when your pet is coming in or going out.
Product features and specifications
Measurements: 30.6in. x 14.6in. x 5.7in.
Weight: 9.55 lbs.
Weatherproof
Comes with a power cord
User/Customer Reviews
Those who have installed this dog door with a sensor have said that it serves its purpose perfectly and that they also get a lot of compliments for how good it looks, too. People have also mentioned that this pet door gives them the freedom to not have to keep the door open for their dogs to come in and go out all the time. Users have also said that it adds more security to their door while also being quite energy-efficient.
Conclusion
This Power Pet electronic pet door (see Amazon) works with Alexa to make pet owners' lives much easier than you could imagine. It liberates pet parents from having to get up and open and close the door every time their dog desires to bask in the sun outdoors or run out for a bathroom break. Overall, we feel that this product gives you a good value for the money.
[maxbutton id="1″ url="https://www.amazon.com/Power-Pet-Electronic-Door-Medium/dp/B00L5GIXUW/?tag=dogplayoutdoors01-20″ text="Check Price Now" ]
---
This electronic SmartDoor from PetSafe lets you customize your pet's access in and out of your home. It comes with features such as programmable options regarding entry and exit as well as auto-locking options. It works via a waterproof SmartKey that is attached and worn on your dog's collar, ensuring that only your pet gets access through the door.
This smart door with a sensor built in is designed for installation in both interior as well as exterior doors, works great for households that have multiple pets, and is easily programmable for use with up to five SmartKeys. It is battery operated and will require four D batteries that you'll need to buy separately.
Unlike many other pet doors, this product also comes with a wall installation option, which is available with the purchase of a Wall Install Kit. Made of wood and metal, this is a sturdy dog door, and the height is also perfect for large dogs if you choose to purchase the larger size option. However, make sure you measure your pet's width and height before buying the product.
Product features and specifications
Small Door Measurements: 9in. x 15 5/8in. frame, 8 3/8 in. x 14 ¾ in. cutout in the door, 5 ½in. x 7 7/8in. flap
Large Door Measurements: 17 5/16in. x 24 13/16in. frame, 15 5/8in. x 23 1/4in. cutout in the door, 11in. x 16in. flap
Weight: 1 lbs.
For installation on interior or exterior door
Locks automatically
Control pet's access
Four D batteries required
User/Customer Reviews
Many people have recommended the product saying that it is perfect for keeping out raccoons and making sure that your dog gets easy access in and out of the home at any time. Users have said that this product works as expected and delivers peace of mind to pet owners. A few customers have said that they had issues with the earlier versions of the product, though.
Conclusion
If you are looking for a safe and smart dog door with a sensor included, the PetSafe Electronic SmartDoor is a good option. The installation is simple, and even medium-sized dogs can easily get through it, but it may not be a good option for larger breeds like Great Danes. Overall, this product is a good investment for your pet's safety and happiness.
[maxbutton id="1″ url="https://www.amazon.com/PetSafe-Electronic-SmartDoor-Automatic-Activated/dp/B000WJ0IFQ/?tag=dogplayoutdoors01-20″ text="Check Price Now" ]
Last but not the least, we have the HIDROSIL magnetic key pet door (see more) that's great for cats as well as dogs. Made of ABS material, this pet door is guaranteed to be sturdy as your pet runs in and out all day, and it's very resistant to adverse weather conditions as well. Thanks to its secure design, it's also very energy efficient, so you won't have to worry about wasting power no matter how many times a day it gets used.
This pet door functions very simply as you only need to attach one of the magnetic keys to your pet's collar to allow them access in and out of the home. Any animal without a magnetic key will simply be out of luck when trying to make their way indoors. When you purchase this particular pet door, you'll receive two of the keys in the package.
Installation is easy, and the product comes with both a cutting board as well as instructions for how to get everything set up. To prevent outdoor adventures at all hours of the night or day, depending on your preferred schedule, this pet door also includes four different programmable modes for when you'd like it to remain locked. The simplicity of the product guarantees ease and convenience for keeping your home pest-free and your pets happy.
Product features and specifications
Measurements: 11 4/5in. (W) x 11 2/5in. (H) frame, 6 3/4in. (W) x 6 4/5in. (H) flap
Weight: 2.66 lbs.
Comes with the door, two collar sensors, screws, manual, and cutting card for installation
Works for pets up to 22 lbs.
Easy to install
User/Customer Reviews
Most customers have been pleased with this pet door, although cat owners have stated that the collars aren't really suitable for pets so small. However, there are no complaints from those with pups, and the company is even preparing additional product listings for pet parents to order more collar keys in the future as well. Those wanting to install this door on tempered glass doors are recommended to contact a professional for installation instead of attempting to install it themselves, also.
Conclusion
Although it may only be best for small dogs, this pet door offers a lot in regard to durability and ease of installation. With two collar sensors, this is also a good option for those with more than one fur baby in the home. If your pup is a smaller breed, we feel that this is a great investment for the price.
[maxbutton id="1″ url="https://www.amazon.com/HIDROSIL-Magnetic-Upgraded-Interior-Auto-Sensing/dp/B09RZPQ1HX/?tag=dogplayoutdoors01-20″ text="Check Price Now" ]
---
Buying Guide: Best Dog Doors with Sensors
While all the above dog doors have been carefully selected to meet a variety of needs, you may need to narrow down your search further. Read on to find some of the key features you need to consider before picking the perfect one.
1. Key Fobs
Most smart dog doors come with a key fob that you can attach to your dog's collar to signal the door to open and close. The door will not open for any other animals that do not have the sensor attached to them in some way, so this guarantees that you get freedom from any unwanted guests entering the home.
For pet owners with more than one dog, each pet must wear a collar with the key fob for the system to work perfectly. The key fobs do a flawless job unless your pet loses their collar or the fob is lost due to some other reason.
2. Microchip Access
For pets who are microchipped, you may purchase a pet door that can be synced up with your pet's implanted microchip. You will need to program the door to open and shut for the specific microchip in your cat or dog or even sync it up to multiple microchips if you have more than one pet in the house.
3. Insulated Flaps
Another amazing feature of these pet doors is the insulated flaps that keep drafts from getting into your home. These protective flaps do a good job at saving you from wasting any energy by preventing air from passing through them. We suggest that you choose the doors that come with gasket seals for the best protection from undesired air flow or even adverse weather conditions.
4. Lock Modes and Curfew Timers
Modern-day dog doors are much more advanced than you might imagine. These high-tech doors now come with curfew timers and lock modes so that they open up only at certain times of the day and stay locked for certain hours, all of which will be specifically decided by you. Some doors will let your pet come in but not allow him to go outside when set to certain lock modes.
This feature comes in handy if your dog has the habit of going out and barking at a certain time of the night. With curfews and special lock modes, you can decide when he is allowed to step out.
5. Apps
Some dog doors can be synced with apps allowing you to operate them by using the app even if you aren't home. Some even have monitoring features to let you keep track of an ill pet while you're away. You can keep a track of when and how often your dog goes out even when you are not in the home to watch him or her.
Related Questions
Do dog doors make the house cold in winter?
No. In fact, they do just the opposite. When you do not have to open the main doors of your home several times in a day to let your dog in and out, less heat escapes from the home. With these secures flap, the heat stays inside and your home stays warmer, and this saves energy as well.
Can other animals like rats and snakes come through dog doors?
No. As the products reviewed above use sensors, they only allow a pet wearing a collar with the sensor keys on it to enter through the dog door. The flap will not open and allow other animals access to the home, so this gives you peace of mind.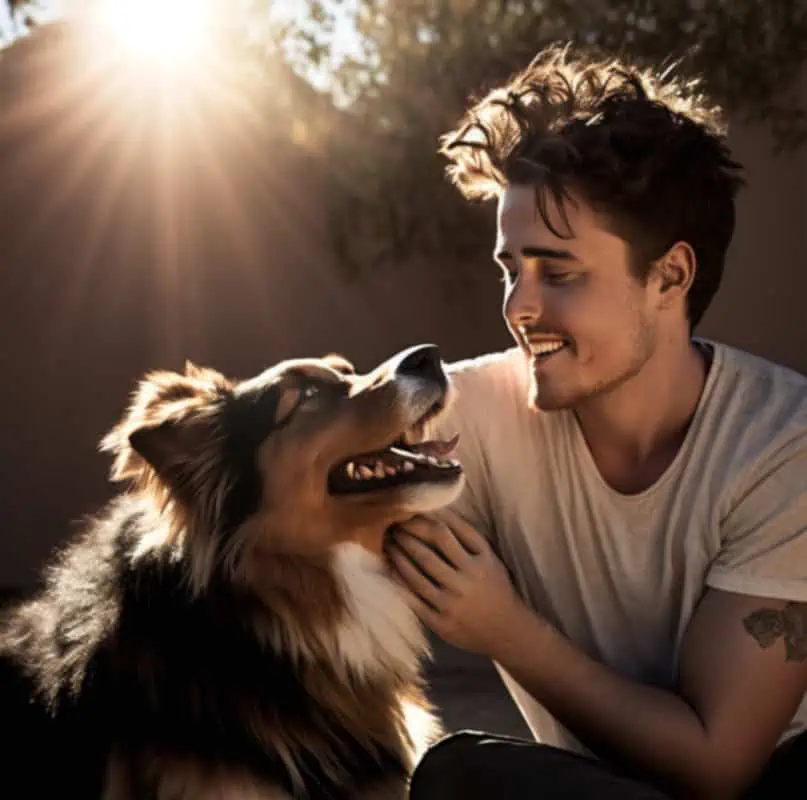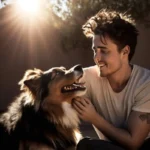 Family Dog Expert Author
Hi there! I'm Stuart, a devoted dog lover and family dog expert with over a decade of experience working with our furry companions. My passion for dogs drives me to share my knowledge and expertise, helping families build strong, loving bonds with their four-legged friends. When I'm not writing for SirDoggie, you'll find me hiking, playing with my beautiful dog, or studying music.