4 Best Dog Doors for Screen Doors for 2023
If your dog is constantly whining to go back outside after you just brought him back in, it's time to get a dog door. But, you're not looking to put one in a major entranceway. Is it possible to install one onto the porch screen door? Yes, it absolutely is!
These are the four best dog doors for screen doors for 2022. All of them comprise sturdy yet flexible materials with simple instructions. Regardless of which one you choose, you'll be able to get it up and operational in 30 minutes or less. However, you have to expect to cut a hole into screen.
Even still, these are great options if you just want to let your dog decide for itself when to go outside. Review these here and see if it's something that will be right for you and your pooch.
Who Should Get a Dog Door for a Screen Door?
If your dog tears through your porch screen or constantly whines when it comes back in from the yard, then you should get a dog door for a screen door. It's also good for elderly folks with a dog that likes to go out often or others with physical impairments.
The Top 4 Dog Doors for Screen Doors
This dog door by Enjoying (See more) comes with a magnetic flap you install into an existing screen. These are great for windows or porches and other sliding doors around the house. The door's dimensions are 13 inches high by 11 inches wide. It's black and made of acrylonitrile butadiene styrene.
Installation
You will have to install this into the door you already have by cutting a hole into the screen. You can use the inner flap the cut the screen down to the proper size and place it into the hole. This means you may need a little help to do this right and even. Also, make sure you base your measurements on the size of the dog.
The whole thing comes with six parts: two door frames, two flaps and two locks. Plus there are bolts with nuts to hold the outer frame and flap. This prevents the door from separating on its own and malfunctioning in the process. Plus, it snaps together for additional securing insurance.
Once installed your dog will be able to exit and enter freely so they can use the bathroom or have som fun out in the yard. The flap swings easily both ways, giving your dog the ultimate in comfort using the door. However, kittens and puppies shouldn't use this door since it may be too heavy for them to manage.
| | |
| --- | --- |
| Pros | Cons |
| Keeps out flies, raccoons and unwanted critters | Takes a moment for the dog to figure it out |
| The screen holds up well even under frequent use | Not good for tiny kittens and puppies |
| Easy and quick to install, about 30 minutes | Sometimes the door pops apart |
| Once dogs figure out how it works, they love it | Installation instructions aren't clear |
| Strong and durable materials | Can't install close to the frame or it rips the screen |
[maxbutton id="1″ url="https://www.amazon.com/Pet-Screen-Door-Dog-12/dp/B079FBKFF9/?tag=dogplayoutdoors01-20″ text="Check Price Now" ]
---
PETLESO's dog door is great for any sliding screen door and it comes in three sizes: small (8¼ inches long by 10½ inches wide), medium (11 inches long by 13 inches wide) and large (12 inches long by 13½ inches wide). It comprises acrylonitrile butadiene styrene (ABS) and has a magnetic closure.
It's soft and flexible yet strong enough to handle the wear and tear put on it by your pooch. The flap closes automatically and without pressure, which means your dog can pass through freely and uninhibited.
Locking; Other Features
Plus, there are two slide locks on the bottom of the flap. This will help keep your dog in and other critters out. It comes with screws so you can affix the dog door firmly into a screen. A firm inner shaft hangs with the pet door and there's a wire mesh, which helps prevent damaging your dog's coat and paws.
It's fairly easy to install and it can go almost anywhere there's a screen; sliding patio doors, windows and other such places. Just be sure to read the instruction manual fully and you'll have it ready in minutes. However, to ensure the pet door will secure in the screen, it may be better to switch out your screen with one specifically designed for pets.
| | |
| --- | --- |
| Pros | Cons |
| Works well and doesn't destroy the screen | Sliding locks are difficult to use |
| Easy to install | Need two people to install it effectively |
| Sleek and sturdy | Frame tends to crack frequently |
| Cute paw design on the flap | Bolts are far too small to hold the door in place |
| Doesn't create an obtrusive eye sore | Some dogs refuse to use it |
[maxbutton id="1″ url="https://www.amazon.com/PETLESO-Dog-Door-Screen-Lockable/dp/B07D3T2HRD/?tag=dogplayoutdoors01-20″ text="Check Price Now" ]
---
PetSafe's screen door is great for dogs. It simply snaps into place and it's ready to use. Plus, the design blends well with your screen and it won't look strange or awkward. Also, they have a customer care center in case you have any questions or problems installing the door.
There are two sizes: small (9¼ inches long and 8 inches wide) and large (17⅛ inches long by 10¼ inches wide). The small is good for dogs up to 30 pounds and the large is excellent for up to 100 pounds.
The plastic it comprises lends itself to high-impact use with a durable metal frame strong enough to resist almost anything. This means it's tear and puncture resistant. There are sliding wind locks to help keep the flap in place during strong winds but your dog will still be able to pass through.
| | |
| --- | --- |
| Pros | Cons |
| Installation is very easy, about five minutes | Doesn't snap or stay together well |
| Holds up well with dog use and weather | Used to be a medium that is no longer available |
| Very strong, durable and long lasting | Small puppies can run into it and it will fall apart |
| Doesn't interfere with sliding door function | Materials tend to be cheap and flimsy |
| It's very quiet, you can't hear the dog | Instructions aren't very clear |
[maxbutton id="1″ url="https://www.amazon.com/PetSafe-Screen-Door-Window-Porch/dp/B07GPKZP68/?tag=dogplayoutdoors01-20″ text="Check Price Now" ]
---
The dog screen door brought to you by OWNPETS is a door flap measuring 12 inches long by 14 inches wide and about ½ inch thick. You can lock it and it comes with a magnetic self-closing flap. It's sturdy and durable too. The door comprises acrylonitrile butadiene styrene and is suitable for small to medium sized dogs.
The locking mechanism helps keep your dog inside while preventing other kinds of animals from passing through. It comes with screw reinforcements to help create a sturdy and stable installation. The design and engineering lends itself to long use that won't easily fall apart.
| | |
| --- | --- |
| Pros | Cons |
| Many owners have success with this | The locking function is poor |
| Easy to install with two people | Doesn't click or snap as instructions indicate |
| Dogs love it once they understand its use | Wind will blow the flap open |
| Works great and fairly strong | Heat and sun can warp the door |
| Instructions are clear and easy to follow | Smaller than advertised |
[maxbutton id="1″ url="https://www.amazon.com/OWNPETS-Lockable-Magnetic-Self-Closing-Function/dp/B073GNVW1Q/?tag=dogplayoutdoors01-20″ text="Check Price Now" ]
---
What to Look for in a Dog Door for a Screen Door
For whatever reason, you may not find the dog doors for a screen door above appropriate for your needs or dog. So, when you look into buying such a door, you want to ensure your screen can handle the installation. This means you may need to replace the current screen for ones that can withstand pets and animals.
Also, avoid getting doors that require installation on the frame. These will rip out the screen, regardless of the strength. While you may think that having a dog door comprise metal will be better, this may rip and tear the screen to shreds.
Conclusion
Getting a dog door for your screen door can be the perfect solution. It will give your pooch the option of going out when it wants and you won't have to bother with the constant back-and-forth. But, you should ensure the dog door will suit your purposes and the size of your dog.
See Also:
10 Reasons Why Random Dogs Come Up to You
How To Enter a Promo Code on Barkbox
7 Best Dog Fence Options for German Shepherds
3 Best Elevated Dog Bed Options for Labrador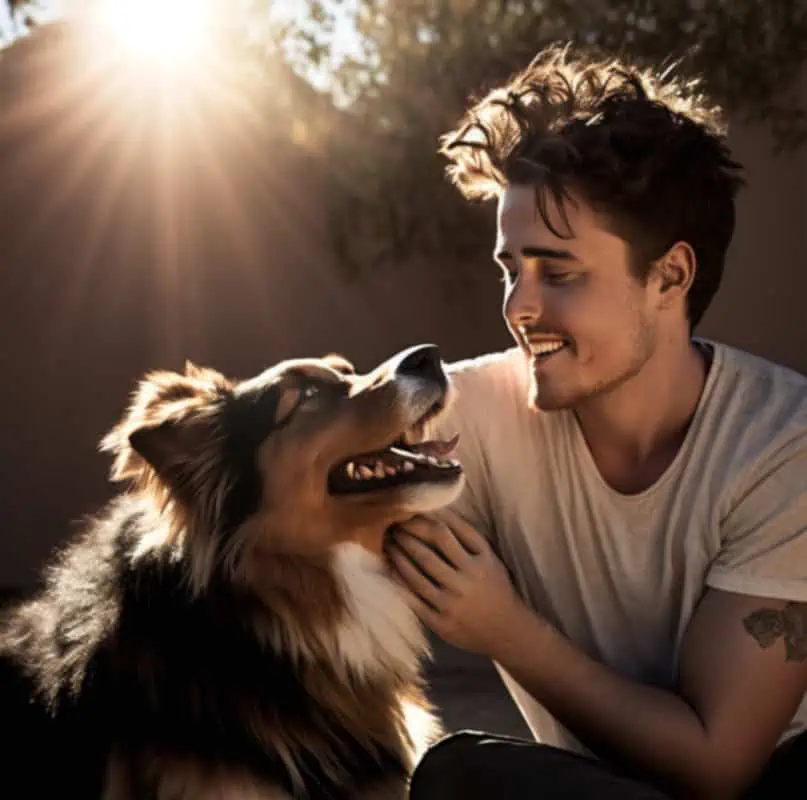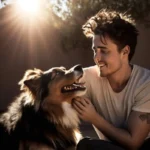 Family Dog Expert Author
Hi there! I'm Stuart, a devoted dog lover and family dog expert with over a decade of experience working with our furry companions. My passion for dogs drives me to share my knowledge and expertise, helping families build strong, loving bonds with their four-legged friends. When I'm not writing for SirDoggie, you'll find me hiking, playing with my beautiful dog, or studying music.