Why Do Dogs Age Faster Than Humans? [4 REASONS]
Dogs don't just have shorter lives than humans, their bodies actually do age quicker.
Different breeds age differently, with small dog breeds in general living longer than large ones. Large dog breeds will have a rate of aging faster than most smaller breeds. A large or giant breed could be looking at a lifespan of only 10 to 12 years. On the other hand, some smaller dog breeds, if kept healthy, can have an additional few years in their average lifespans.
Related Reading: Reasons Dogs Run Away To Die
Do dogs really age 7 times faster?
Keep in mind that dogs do not age at a rate of 7 human years for each year in dog years. The long-believed theory: "1 dog year = 7 human years" is not supported by science. According to AKC (American Kennel Club), here is how you calculate dog years to human years:
15 human years equals the first year of a medium-sized dog's life.
Year two for a dog equals about nine years for a human.
Each human year would be around five years for a dog.
Every dog breed has its own expected life span. Usually, larger dogs live far shorter lives than their smaller counterparts.
What causes dogs to age faster than humans?
The issue of aging considerably faster than we become is harder to accept. Here are some reasons why dogs age faster than humans.
Size: On average, smaller dogs live much longer than large dog breeds. For example, the average life expectancy of Chihuahuas and Jack Russell Terriers is up to 15 years or even more. However, Great Danes and Irish Wolfhounds have an average life expectancy of around 8 to 10 years. 
Genetics: The genes your dog inherits from its parents play a crucial role in determining its age. Genetics will tell you about the diseases they are prone to and how quickly they age. 
Wear and tear: Dogs love and need – exercise, but overworking your dog can have detrimental effects on their health. Heat exhaustion, muscular pain, and the deterioration of paw pads caused by wear and tear can lead to an early departure for our furry companions.
Brain: Humans have much larger brains than their animal counterparts. Our brains use a huge amount of energy and take a long time to develop, resulting in a slower journey to sexual maturity. Dogs with smaller brains can grow faster and sexual maturity quickly and breed rapidly in much greater numbers.
How does a dog become old?
It varies, but dogs are generally considered "senior" at seven years of age. Here's how a dog becomes old.
| | |
| --- | --- |
| Dog years | Human years |
| 7 | 44 to 56 |
| 10 | 56 to 78 |
| 15 | 77 to 115 |
| 20 | 96 to 120 |
Some of the hallmarks of aging in dogs include:
Greying muzzle
Slowing down or difficulty getting around
Increased barking
Cloudy eyes or difficulty seeing
Hearing loss
Stiffness 
Awful breath due to tooth decay
Weight fluctuation
It's important to note that physical signs of aging might look different in dog breeds.
How to help your dog live a long and healthy life?
Just like us, age is not a disease for dogs. You can also have a big say in how long your dog lives. Here's how you can help your dog live a long and healthy life:
Feed the right diet: Feed a high-quality diet that's specially formulated to provide all the nutrients your dog needs. Give your dog high-quality food designed for a specific breed and life stage. This will ensure that your pooch gets all the nutrients they need to stay as healthy as possible. 
Give regular exercise: Along with diet, regular exercise is essential for your dog's overall well-being and can help them maintain a healthy weight throughout their life. This will, in turn, reduce their risk of suffering from potential health problems like heart disease, diabetes, and even arthritis. 
Stay on top of preventative care: Speak to your veterinarian about how and when to vaccinate your dog, the benefits of spaying/neutering, and how to protect your pet against parasites. By spaying or neutering your pet, vaccinating them against dangerous infectious diseases, and staying up to date with parasite prevention, you'll greatly improve their longevity.
Schedule regular vet visits: Yearly or even six-monthly check-ups from your vet will help you detect any health issues as they arise and hopefully they develop into more serious problems. 
Dog breeds with long lifespans
When you're ready to bring home a dog, choosing one of these breeds will keep you in terrific company for many years to come. 
Maltese, Average lifespan: 12 to 15 years
Beagle, Average lifespan: 10 to 15 years
Australian Shepherd, Average lifespan: 12 to 15 years
Shih Tzu, Average lifespan: 10 to 16 years
Australian Cattle Dog, Average lifespan: 12 to 16 years
Toy Poodle, Average lifespan: 10 to 18 years
Chihuahua, Average lifespan: 12 to 20 years
Dachshund, Average lifespan: 12 to 16 years
Jack Russell Terrier, Average lifespan: 13 to 18 years
Yorkshire Terrier, Average lifespan: 13 to 16 years
Pomeranian, Average lifespan: 12 to 16 years
What are the Visual Signs of Aging in Dogs?
Dogs show a variety of signs of aging, both physically and mentally. Some of the hallmarks of aging include 
A graying muzzle
Slowing down
Increased barking
Cloudy eyes might be due to cataract formation, which can affect their ability to see
Stiffness and may have difficulty getting around
Weight fluctuation
It's important to note that signs of aging can look different in dog breeds.
Final thoughts
As dogs become more emotionally intertwined with human life, the issue of their shorter life spans, as compared to ours, has become a troubling issue.
As dogs get older, they need extra care and attention. Dogs are more prone to age-related problems as they progress into their senior years. Obviously, your goal is to keep your dogs as healthy as possible as they enter their senior years. 
The yearly wellness examination for senior dogs allows your vet to assess a dog's health status. The best way is to provide a healthy lifestyle and detect disease early so that intervention can occur timely.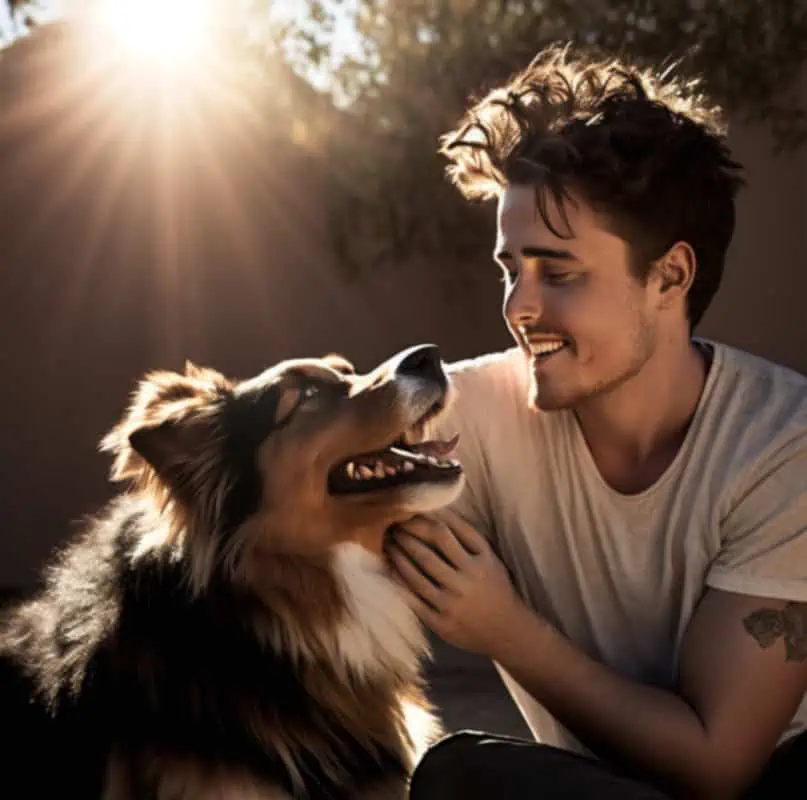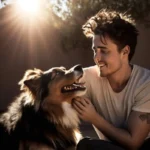 Family Dog Expert Author
Hi there! I'm Stuart, a devoted dog lover and family dog expert with over a decade of experience working with our furry companions. My passion for dogs drives me to share my knowledge and expertise, helping families build strong, loving bonds with their four-legged friends. When I'm not writing for SirDoggie, you'll find me hiking, playing with my beautiful dog, or studying music.