Vizsla Dog Diet Requirements
All dogs, just like human beings, require carbohydrates, fats, and proteins in their diet for healthy growth. Proteins are essential in the foundation of lean muscles, while fats are the best sources for a concentrated energy source. It is, therefore, vital to get premium animal proteins such as poultry, meat, and fish in addition to recommenced fats such as salmon oil and chicken fats.
Generally, carbohydrates should not be a significant component of your Vizsla dog diet but rather a supplement since carbs only provide additional energy, minerals, and essential vitamins, which are also crucial for healthy growth. However, it is necessary to note that although whole grains are a great source of carbohydrates, you should never provide them to your Vizslas since grains pose a considerable risk to Vizslas due to their food allergies.
Here is an overview of the nutritional requirement for your Vizslas according to their age gaps.
Vizsla's puppy diet. Your Vizsla puppy requires at least 23 % of protein and about 8 % of fat in the entire diet for faster development and growth.
An adult Vizslas diet. Once your Vizsla reaches the full-size stage, ensure to feed him the large-breed adult meal comprising not less than 18 % proteins and 6 % of fats in the entire diet. Remember, more protein is needed for a lean body, while moderate fat contents ensure your dogs have an adequate reserve for high energy needs.
The Senior Vizslas diet. With time, your Vizslas is getting older, and this means a slower rate of metabolism, and this may increase his risk of food allergies. At this age, digestible and a high -quality dies is the most important for him but ensures the diet has a lower amount of calorie content. Below are the 8 Vizsla Approved Human Food for faster and healthy development and growth.
American Journey Salmon & Sweet Potato Large-Breed Adult Recipe.
This type is somehow preferred by many American Journey Salmon & Sweet Potato Large-Breed Adult Recipe lovers, mainly due to its affordability and high nutritional value. If you are looking forward to feeding your Vizsla without spending much money, then the American Journey Salmon & Sweet Potato Large-Breed Adult Recipe should be the first food brand to hit your heat.
It is made of high protein-rich salmon, which forms the major component of its ingredient, and this means it is rich in omega fatty acids. Remember, omega fatty acids help your dog develop lean muscles. It also includes grain-free carbohydrates such as sweet potatoes and peas in addition to vegetables and fruits, which are good sources of mineral salts and vitamins. The probiotics included also enhances the digestion of your Vizsla. The only issue about it contains some plant-based fats, mainly from canola oil.
Taste of the Wild Sierra Mountain Grain-Free Dry Food.
It is the most common Vizsla food today, so you are assured that your dog will enjoy a high-quality recipe. This recipe is a significant source of protein and grain-free carbohydrates hence ranking it the best in terms of digestibility. It comes with adequate essential fatty acids, such as omega fatty acids, thus making it ideal for your dog's skin and immune.
The inclusion of vegetables and vitamins makes it very rich in minerals and vitamins as well as antioxidants and chelated mineral salts that ensure a balance in nutrition. Its nutritional composition includes 25 % proteins and 16% of fats. The only challenge about this recipe is that its primary source of fats is from plant fats and mainly canola oil.
NomNomNow Fresh Food Delivery Service.
This recipe is known to maximize the nutritional value of your Vizsla since it is one of the super-premium food available today. One of the best parts about this recipe is that you can easily customize it according to your Vizsla special dietary requirements.
Every package comes while it is already portioned accordingly for your dog. One of its benefits is that it is made of fresh ingredients suitable for any dog age. Its only limitation is the fact that it is costly to feed your dog daily.
Nature's Variety Instinct Raw Boost Grain-Free Lamb Recipe.
It is the most abundant best food for your Vizslas as it gives your dog one of the best nutritional benefits. It offers your dog a balanced raw diet without compromising the paramount interests of feeding your dog dry feeds.
This recipe is well known to include high-protein kibble, which is very important for your dog's lean muscle development. The freeze-dried raw quantities such as the grass-fed lamb are mainly meant to boost the flavor and nutritional content since they are grain-free carbohydrates such as tapioca and peas. 
Nutro Grain-Free LID Lamb & Sweet Potato Large Breed Recipe.
So far, it is the best food to give to your Vizslas showing signs of food allergies. Remember, you should reduce the number of active ingredients you give to your dog as a way of reducing the risk of activating these allergies.
This recipe is considered a great choice since it contains around ten primary ingredients and all of which are a unique source of protein as well as grain-free carbohydrates, among other allergens such as beef and dairy. Its main advantage is that it comes with a small number of ingredients, thus making it suitable for dogs with allergies, although it contains some proteins from plants such as potato proteins.
Nutro Ultra Duck, Lentil & Pear Grain-Free Adult Recipe.
Could your Vizslas be suffering from sensitive stomachs? If yes, then the Nutro, this Nutro Ultra Duck, Lentil & Pear Grain-Free Adult, is an excellent option since it contains the most digestible ingredients among the 8 Vizsla approved human food discussed here. It is made from a single source of unique animal protein and also grain free-carbohydrates. Besides, it contains approximately 30% protein, 5 % fiber, and 15 % fats. 
The only challenge about it is the presence of plant proteins lie in the pea proteins.
Instinct by Nature's Variety Raw Boost Puppy Grain-Free Recipe with Real Chicken Dry Dog Food.
It is one of the foods among the 8 Vizsla-approved human diets to have 70% of its main ingredients come from real animal proteins. Such animal proteins contain some of the essential fatty acids since they help the body cells regenerate healthy skin and overall better immune systems. 
This diet comprises 38.0% of protein and 19% fats hence making it ideal for all dogs at different dogs. The main challenge about it is that it is quite expensive to sustain your dog for an extended period.
Final verdict
One of the most important things to understand about your Vizsla is the best diet for him. Always ensure the food that you give him is out of allergies, and also it includes essential nutrients for healthy growth and development. All of our 8 Vizsla-approved human food is suitable for your Vizsla, so arrange to buy several packages for him today.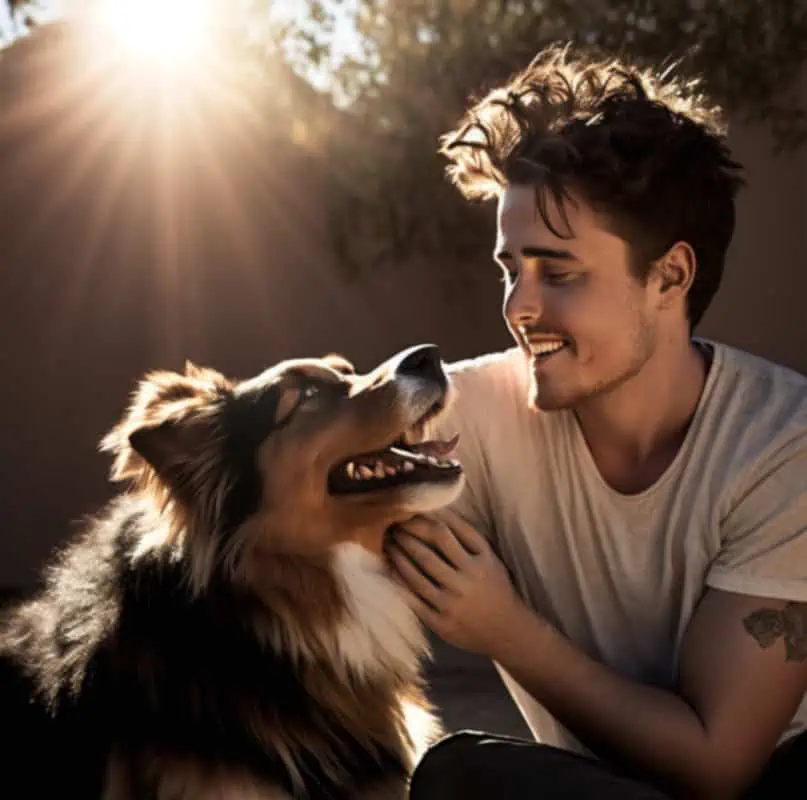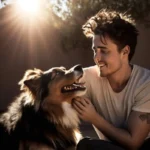 Family Dog Expert Author
Hi there! I'm Stuart, a devoted dog lover and family dog expert with over a decade of experience working with our furry companions. My passion for dogs drives me to share my knowledge and expertise, helping families build strong, loving bonds with their four-legged friends. When I'm not writing for SirDoggie, you'll find me hiking, playing with my beautiful dog, or studying music.