Vizsla Dachshund Mix A Complete Guide
Both Vizslas and Dachshunds are delightful and cute and are usually put well near the top of popular dog breed lists. Both were used for hunting, but now make excellent show or companion dogs. Despite their high energy, they do well in small apartments as long as they get plenty of exercise. 
When you mix these two breeds, you get a dog that looks like a cute and miniature version of Vizsla with a lot of the spunky goofiness of a Dachshund. These dogs aren't commonly bred, so not much is known about them, but if you do stumble across one, you will not want to miss the opportunity to adopt one. 
Continue reading to learn more about the Vizsla, the Dachshund, and their cute little mix, the Dachzsla.  
Vizsla, Dachzsla, and Dachshund Comparison Table
Viszla

Dachzsla

Dachshund

Height

21-24 inches

5-21 inches

5-9 inches

Weight

44-60 pounds

11-44 pounds

11-32 pounds

Life Expectancy

12-14 years

12-15 years

12-16 years

Colors

Golden Rust

Golden

Red

Rust

Sandy Yellow

Red

Rust

Red Golden

Rust Golden

Cream

Red

Wild Boar

Black and cream

Black and tan

Blue and tan

Coat Type

Smooth with short length

Smooth with short or medium length

Smooth with short or medium length

Affection Levels

Very loving

Very loving

Very loving

Shedding Level

Average shedding

Less shedding

Less shedding

Temperament

Very playful

Average protectiveness

Pretty playful

Average protectiveness

Pretty playful

Pretty protective

Health Issues

Hip dysplasia

Cancers

Ear infections

Allergies

Eye issues

Obesity

Patellar luxation

Ear infections

Spinal injuries

Obesity

Patellar luxation

Heart problems

Ear infections

Spinal injuries

Trainability

Very easy to train

Pretty easy to train

Pretty easy to train

Exercise

Very high exercise needs

Pretty high exercise needs

Average exercise needs

Friendliness to People

Pretty good with strangers

Pretty good with strangers

Pretty good with strangers

Friendliness to Dogs

Pretty good with other dogs

Pretty good with other dogs

Pretty good with other dogs

Drooling Levels

Less drooling

Less drooling

Less drooling

Mental Stimulation

Very high mental stimulation required

Pretty high mental stimulation required

Average mental stimulation required

Barking Level

Average barking

More barking

Lots of barking
About Vizslas
Vizslas are an old breed. They originated all the way back to the Austro-Hungarian empire and have been mentioned in stories as far back as the 8th century. Their main purposes were to be hunting companions. They worked hard to track, retrieve, and take down various game animals. 
In more modern times, they are high-energy dogs that work well in various sports and competitions. Where Vizslas really excel is running, as they can easily hit up to 40 miles per hour and are ranked as the 10th fastest dog in the world. 
They are still used for hunting as well. Strangely, unlike other retriever-type dogs, the Vizsla doesn't have an undercoat. This makes them more susceptible to the cold, especially when they go into the water. 
However, despite these dogs being high energy, they actually work well for apartment living. As long as they get to go on walks and runs, they can usually stay calm inside the home. 
For the most part, these dogs should get anywhere between 30 and 60 minutes of exercise a day. If that is too much on certain days, doggy daycares allow them to get plenty of exercise and socialization as well. 
Vizslas are often known for their beautiful red coloration. Unfortunately, this coloring is recessive, similar to how the red hair color is recessive in humans. This unfortunately means that if Vizslas are bred with other dogs, they will not have this red color. 
Most breeders work hard to get a nice red color that is similar to rust, but shades a little lighter and darker are also fairly common. 
About Dachshunds
Dachshunds, despite their small size, are also often used to hunt. They mostly are used for things like badgers and other animals that tend to live in small tunnels like foxes and rabbits. If used in packs, some people have even managed to use them to hunt boars. 
Their name actually comes from badger hunting. Dach means "badger" while Hund stands for "dog". But they now have many other names, like Wiener Dog, Sausage Dog, and even Doxie. 
In more modern times, these cute little companions are good for being friends in the home and shows, as well as their original purpose of hunting. 
There are three different types of Dachshunds, which are short-haired, long-haired, and wire-haired. There are also considered to be three different sizes, which is usually based on chest measurements. 
These dogs are a delightful breed for almost anyone, and their popularity proves it. They have been listed at or near the top of popular dog breeds since as far back as the 1950s. They were even chosen to be a mascot for the Summer Olympics in 1972. 
About Dachzslas (Vizsla Dachshund Mix)
The mix between the Dachshunds and Vizslas is very unknown. They don't even have an assigned cute name. For the purpose of this article, we have decided to name them Dachzslas.
Because they aren't a highly desired mixed breed, at least not yet, there isn't much known about them. However, based on the shared traits of their parents and similar mixed breeds we can make some assumptions. 
We can assume, for example, that the Dachzslas will be very smart. Both of their parents are very intelligent, making them easy to train. They will have a lot of energy as well, so while they can be easy to train, they also need a lot of exercise beforehand. 
They can also be rather stubborn and bull-headed. You have to be firm with them to stay as the pack leader and make them learn that they have to listen to you. This means you have to be very patient and consistent for them to pick things up.  They also get bored, so having treats or some other reward can motivate them. 
How Big Will My Dachzslas Be?
There is not a lot of information on this hybrid breed despite it being one of the most popular Vizsla mixes. In general, people agree that a Dachzsla will have the height and weight of a Dachshund while looking more or less like a Vizsla.
Will My Dachzsla Be Red?
Though most of the time, when Vizslas breed with other dogs, they lose the bright red color that makes them very noticeable as a breed. However, when they mix with Dachshunds, they almost always keep the red color. They may be some shade of rust, red, or similar. However, they can also have patterns and other colors like gold, brown, and orange markings. 
Also, they often have dark circles around their ears, eyes, and nose, which makes them look more like Vizslas than their other parent. 
Conclusion
If you want a small version of a Vizsla that is loving and playful but is also quick to go outside and run around, then the Dachzsla might be perfect for you. 
They are smart, sprightly, and always energetic. Due to their strong and stubborn personalities, they may not be great first pets, but if you want a close companion that you never will forget, then you don't want to pass up an opportunity to get one of these delightful mixed breeds.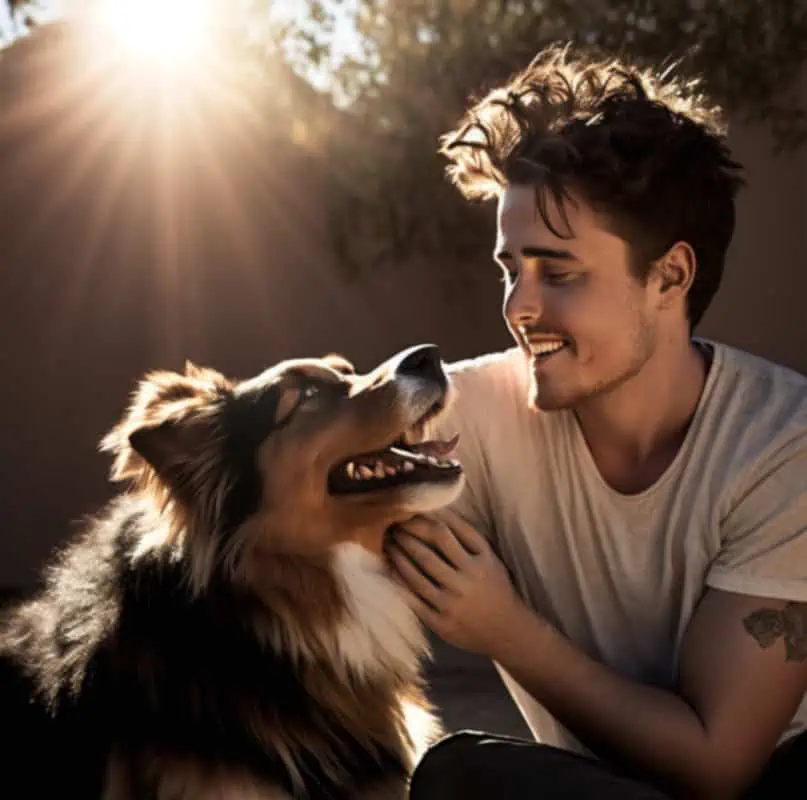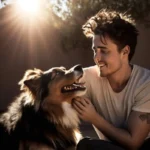 Family Dog Expert Author
Hi there! I'm Stuart, a devoted dog lover and family dog expert with over a decade of experience working with our furry companions. My passion for dogs drives me to share my knowledge and expertise, helping families build strong, loving bonds with their four-legged friends. When I'm not writing for SirDoggie, you'll find me hiking, playing with my beautiful dog, or studying music.