Top 3 Bark Collars For Dachshunds
If you are a Doxie parent, you know that these dogs are notorious barkers. Once your Dachshund starts barking, it becomes really difficult to quiet them.
Excessive barking is not ideal, particularly in an area where your neighbours don't like it.
Bark collars are devices that transmit signals or sounds to your dog every time it barks without a reason. A bark collar is a definite need of every dachshund parent. With the use of bark collars, you can stop your dog's constant barking habit quickly. 
Some of the links in this post are affiliate, and we may earn a commission.
Related Reading: Can Dachshunds Swim?
Best Bark Collars for Dachshunds
Every dog is unique and reacts differently to different collars. Deciding on what items are more suitable for your sausage dog can be a little overwhelming.
There are plenty of bark collars available in the market.
Choosing the right bark collar is important for your Dachshund's comfort and well-being. In this post, we are going to highlight the top 3 bark collars for Dachshunds. 
1. DogRook Rechargeable Dog Bark Collar
DogRook's rechargeable dog bark collar provides beeps and small vibrations to teach Dachshunds to stop barking. Besides barking, the collar is also fit for controlling whining or howling. This bark collar is completely 100% humane and safe as there is no shock or electricity.
We earn a commission if you make a purchase, at no additional cost to you.
The collar's adjustable strap can be tailored to your dog's needs exactly. This collar has seven different sensitivity levels. The sensors on the collar are designed to detect the movement of the vocal cords. At the first bark, there will be only a sound signal, at the subsequent barks vibrations are added to a sound signal.
The DogRook Bark Control Collar comes with two sets of plastic prongs, one shorter and one longer. It has a rechargeable battery and is easy to use. There's no need to worry about where your Doxie is or the weather conditions outside when your dog wears this bark collar.
Key features 
Brand: DogRook
Pattern: Rechargeable
Colour: Blue
Size: medium
Material: Nylon
Closure Type: Insect control
2 types of plastic prongs
Reflective strap
Includes a USB cable 
Used beeps and vibrations
Comes with one year warranty
Why we love it:
Absolutely humane; No shock option
Helps calm your Doxie
Long-lasting battery life 
Adjustable and easy to use
100% water resistant
Vibration and sound option
Strong and durable 
Limitations 
Some buyers have claimed that it's not very user friendly
Not completely waterproof 
2. DogCare Bark Collar
If you're interested in a bark collar for your Doxie, we suggest that the Dog Bark Collar from DogCare is worthy of your consideration. There are a few features that help make this product stand out.
We earn a commission if you make a purchase, at no additional cost to you.
DogCare provides technology with style. This bark collar is one of the smartest and most beautiful pieces in the market. The collar is lightweight, and your Doxie will not bother to wear it. 
This bark collar also stands out because it reduces the likelihood of accidental shock. It is one of the most significant complaints pet parents have about shock collars. 
DogCare Electronic Dog Bark Collar provides 2 extremely efficient and safe training modes. It also gives you an option to set among 5 sensitivities. The shock releases only when barking is close to the bark shock collar and the sound is loud enough.
Its battery lasts for seven days and can be recharged in two hours. LED-display makes it easy to understand the settings and indications. The strap of this dog bark collar is adjustable which fits dogs with different weights.
Key features 
Brand: DOG CARE
Pattern: Bark Collar
Colour: Black
Material: Nylon
Closure Type: Buckle
Sound and vibration 
Automatic shock modes
Led indicator
Adjustable strap
5 sensitivity levels 
Anti-interference technology
Why we love it
Long-lasting battery and clear battery indicator
Good training equipment 
Stylish design 
Easy setup
Efficient and safe training modes
Prevent accidental shocks
The replacement warranty for one year
Limitations
The battery only lasts for seven days
3. PetSafe Bark Collar
The PetSafe bark collar claims to be among the safest of its kind. It is an effective solution for training your Dachshund to curb its excessive barking.
The PetSafe Bark Collar uses vibration sensors to detect when your Dachshund is barking. The collar automatically finds the perfect setting to help your dog learn to bark less in times of unwanted barking.
We earn a commission if you make a purchase, at no additional cost to you.
The collar uses six levels of "static" correction. It progressively learns the dogs barking habits and gradually increases the shock. It automatically starts with the lowest level and increases if your dog doesn't stop barking.
The waterproof bark collar helps to train your dog in any environment, indoors or out. Your dog will become more and more comfortable as it wears it.
Key features 
Brand: PetSafe
Pattern: Solid
Colour: Black, Red
Material: Nylon
Closure Type: Snap
Adjustable size
Waterproof 
Automatic shut off after 50 seconds 
Why we love it
Quick and easy setup
Reliable battery life
Safely stops barking
Perfect training equipment 
Works great on an anxious dog
Accurate noise pick up 
Limitations
The collar uses a specific brand of PetSafe batteries.
The prongs can cause damage to your dog's skin.
Related Reading: English Cream Dachshund: The Ultimate Guide
What Are the Reasons for Dachshund Barking?
Well, we know already that barking is an innate behaviour in Dachshunds and all other breeds. Dogs bark because they communicate in this way. It's normal for dogs but it can be not reassuring for neighbours. 
When your Sausage dog is barking excessively, you also need to find the reason behind their barking. There are very few things that will get a Doxie excited and bark loudly. These causes of excessive barking may include:
Strong hunting instincts: Dachshunds were bred to hunt, chase, and bark. And these guys are great at it!
Territorial: Dachshunds are territorial and very protective of their home, family, and belongings. When they sense a threat, their bark or guard mode kicks in. 
Boredom: Doxies enjoy playing and spending time with their human companions. If they don't get enough physical and mental stimulation, they get bored easily and start barking.
Separation Anxiety: terriers are at their best when the human companions are around. When left alone for longer periods, they will start barking more often due to separation anxiety. 
Attention seekers: Dachshunds are social dogs and need the attention of their owners. If they are kept alone for a long time, they may start barking to draw some attention. 
Lack of socialization: If Doxies are not socialized and don't have enough exposure to the outside world, they will bark at everything that moves. 
They're just playing around: Your Dachshund may be barking because it's playing around with its owner and is full of energy. This is called a 'playful bark.'
There are different ways to control barking in your Doxie. Successful solutions for Dachshund's barking are based on the dog's motivation. 
An anxious barker needs to learn to feel comfortable alone whereas a bored barker needs mental stimulation and physical exercise. Meanwhile, you can use special devices like bark collars to deal with excessive barking.
Tips on Buying a Bark Collar for Your Dachshund
Bark collars provide an instant correction that interrupts and discourages your Doxie's excessive barking. When you choose a bark collar, consider these things:
Bark collars come in a wide range of shapes, sizes and types. With so many bark collars available, choosing the right one for your Dachshund can be confusing. These are four types preferred by pet parents:
Static: It produces a gentle tingling sensation
Ultrasonic: It emits a high pitch sound only dogs can hear
Vibration: It uses a distracting vibrating pulse
Spray: It releases a surprising burst of air
The best bark collars have adjustable intensity levels from mild to strong and some are waterproof.
Here are some tips on buying a bark collar for your Dachshund:
Choose a dog bark collar from a reputable manufacturer that meets industry standards for bark collar safety.
Pick a bark collar that is the appropriate size for your Dachshund. This will ensure its effectiveness. Moreover, look for adjustable bark collar models.
Make sure the bark collar fits your dog properly. Improper fit can hurt your dog.
Always start at the lowest correction setting and only increase if necessary.
Every bark collar comes with an instruction manual. You should read to ensure you are using the bark collar properly.
It is not recommended to use bark collars on a Doxie that is already anxious or stressed, as this could worsen their condition.
Choose the one that ensures a positive experience for both you and your Doxie.
Pet Parent Tip: Do not leave the bark collar on your Sausage dog for more than 8-12 consecutive hours a day. Use it only during the times that undesirable dog barking occurs.
Conclusion
By now, you should also have a clear idea of which variety would make the best for your Dachshund. Hopefully, these recommendations allow you to have a better relationship with your neighbors, and your family. You and your Doxie will eventually figure out how to avoid unnecessarily barking.
We do not endorse the regular use of shock collars to stop barking. There are a thousand better ways to teach your Doxie to be quiet.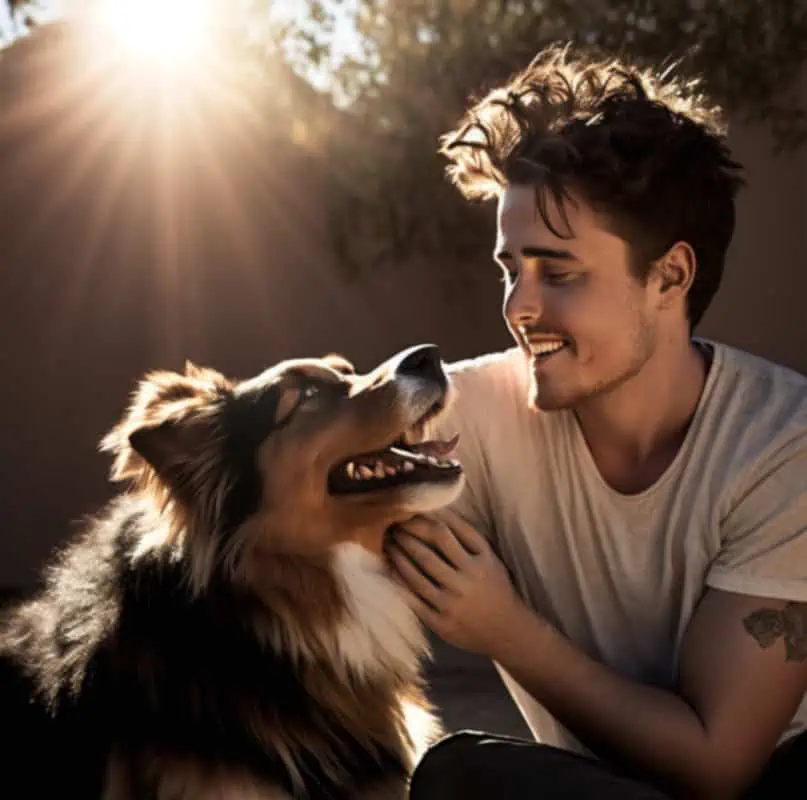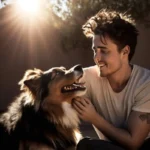 Family Dog Expert Author
Hi there! I'm Stuart, a devoted dog lover and family dog expert with over a decade of experience working with our furry companions. My passion for dogs drives me to share my knowledge and expertise, helping families build strong, loving bonds with their four-legged friends. When I'm not writing for SirDoggie, you'll find me hiking, playing with my beautiful dog, or studying music.