Pug Toys and Gifts: The Best 5 Present Ideas For One Spoiled Rotten Pooch
The magical world of toys…Do you remember how excited you were to get gifts for your birthdays, holidays, and scoring good grades at school when you were a child? I bet it brought up some pretty amazing memories and nostalgia. Well, pets are no less different from us: they love getting presents as well. Here we are about to cover the best Pug toys and gifts to satisfy any picky furry player out there. There are many to choose from: plushy, rubber, squeaky, puzzle, and mental stimulation toys. The options are limitless, so let's go digging into the canine entertainment world. And there is no better site to search than Amazon.com since that is the most abundant resource with great prices and contactless shopping experience. You will have your order within days and will make one wrinkled bud very happy! 
A Guide To Choosing The Best Pug Presents
Let's talk about how to choose the right Pug toys and gifts. Your Pug is considered a toy breed, therefore you have to narrow down the options on Amazon to presents that are specifically designed for the toy dogs like Chihuahua, Yorkie, Maltese, and your beloved wrinkled creature. In case you get one designed for a much larger breed, most likely your Pug won't be interested in playing with/using it as the toy will be too heavy/uncomfortable to carry around. 
Another thing you have to take into consideration: is your mutt a light or a heavy chewer? Most dog enthusiasts know that no two canines are alike, they all have unique personalities and behavioral patterns. Even if they are of the same breed. Therefore, two different Pugs can have two different chewing styles. You have to observe how it plays to determine which toys might suit it best. A pet parent can find what he/she is looking for by choosing "heavy chewers" in the Amazon search results. Some even come with flavors like beef, pork, or chicken. Depending on what your pooch's favorite flavor is, you can get something that it will definitely indulge in with enthusiasm. And now, let us go over the 5 best Pug gift ideas so you can pick something special for that special kind of canine.
The Best Pug Toys and Gifts
Zhebu Dog Chew Toy: a perfect size toy for a small breed dog puppy that doubles as a toothbrush in case an owner doesn't have time or desire to brush his/her Pug's fangs. You can pick a yellow, green or a blue one, whichever color you like better. Or you can also choose one combo out of two that has 2 chewing balls in each one. These are from the same seller and are a little cheaper compared to the bone-shaped ones. This is an excellent toy choice if you have a pup who is still teething. It should help with irritation while exercising a dog's chewing habits. If you got one bored furry fella in the house, this can become your go-to tool to relieve its anxiety while also taking good care of its teeth and providing mental stimulation. You can use it with or without toothpaste as well as put some snacks in a play bone's cavity. This trick should occupy a pup for hours while you are working. Made from non-toxic rubber material this would be a safe present option for those owners who truly care about their  hound's wellbeing.
Carllg Dog Chew Toy for Aggressive Chewers: got one in your household? Then this is a great corn-shaped gift for those little pals whose idea of a good time is to lay on the couch and enjoy its munching sessions. While it is a terrific boredom eliminator, it also cleans teeth and squeaks to add enjoyment to the whole playing experience. It is made of a very sturdy, bite-resistant material that is almost indestructible. Therefore your little bundle of joy can gnaw all it wants. It is on sale now on Amazon, so act fast before the supplies run out!
Custom Catch Personalized Dog Blanket: while it is not something to play with, it can be something to play on. All Pug fans know that their pooches love to snuggle! So why not make the cuddling experience even better by getting a one-of-a-kind doggie blanket that you can personalize with their name? You've got two color choices: a grey or a beige one. It comes in three size options: small, medium/large, and extra-large. For a mutt like Pug, you can easily get a small one and it will be just fine. This throw is made of plushy, soft micromink material that was meant for cozy lounging.
MalsiPree Dog Water Bottle: Pugs are prone to dehydration, therefore this genius water bottle works as an aqua dispenser any time your mutt needs a little pick-me-up on a hot summer day. It comes in two colors: blue or pink. Therefore you cannot go wrong and pick one depending on your pal's gender. This product is one of the highest-rated gifts on Amazon with solid 5-star reviews from thousands of happy customers. It has two buttons on the front: the one that lets water into a container on the top of a bottle and another button that locks the top so there are no spills during your walk together. Any unused water can be easily poured back into the bottle

by pressing that same water-dispensing button and flipping it vertically. All the remaining aqua will go back. The bottle also comes with a strap to carry it on the go. 
Claudia's Canine Bakery Dog Cookies: talking about a tasty birthday or a holiday pooch present! These cookies could easily win the " best gifts for Pugs" contest by making a wrinkle-faced pal drool at the smell. They are made of high-quality natural ingredients like wheat flour and peanut butter with the real vanilla flavor that is very canine-appealing. Besides wheat bones, there's one special yogurt-coated cookie that is designed for that one birthday boy/girl and says "Happy Birthday!" right in the front.
Curl-Up
We have just covered the best Pug toys and gifts that are sure to make any wrinkled bud happily wag its tail! These are all great presents to show love for your beloved flat-faced fella and keep it completely occupied/cozy while you are busy doing something. Tested by lots of customers, and having great reviews, those items are completely risk-free to buy. And even if some of them won't be doggie-approved, you can get a refund on most of the Amazon products. Happy shopping!
Read more about: Can Pugs Be Aggressive? Most Common Reasons For Pug's Fighting Tendencies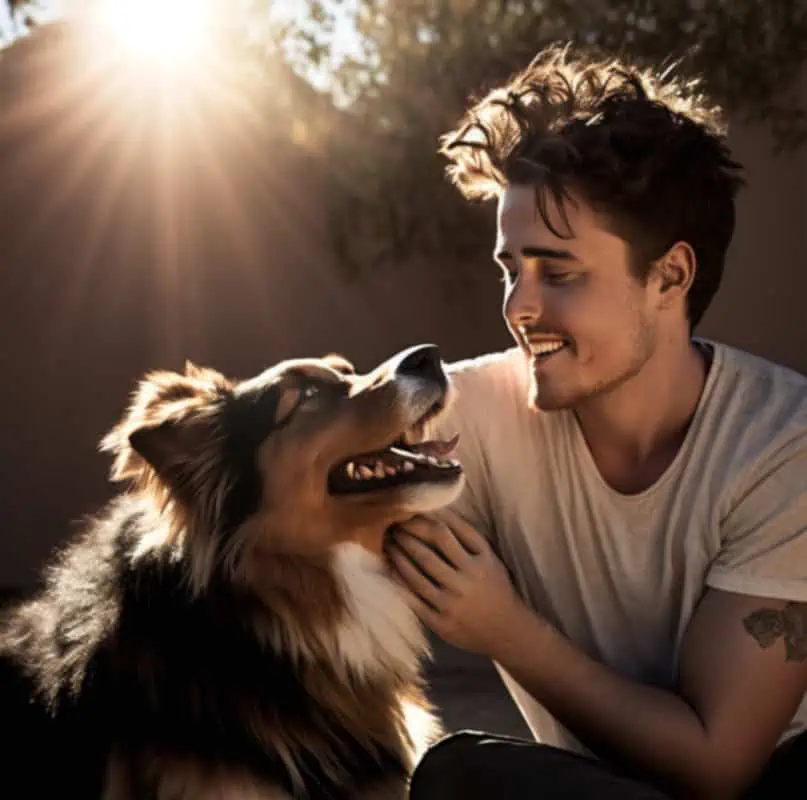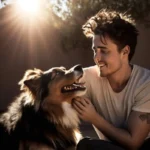 Family Dog Expert Author
Hi there! I'm Stuart, a devoted dog lover and family dog expert with over a decade of experience working with our furry companions. My passion for dogs drives me to share my knowledge and expertise, helping families build strong, loving bonds with their four-legged friends. When I'm not writing for SirDoggie, you'll find me hiking, playing with my beautiful dog, or studying music.