Coolest Weimaraner Names for Your Puppy
Buying or adopting a new pet, regardless of its species, is a great responsibility in many ways. We have to take into account its diet, care, training, etc. However, one of the most important things to do as soon as we bring our pet home is to name it. 
Dogs are incredible pets because of the loyalty and love they offer to their owners or members of their human family. One of the most interesting family pets of this species is the Weimaraner. 
This breed of dog is characterized by its distinctive silver-gray coat and its hunting skills. They are very active and energetic canines that need to exercise daily for long periods. 
Choosing a pet name can be difficult for many individuals and families. The problem is that there is a wide variety of names from which it is difficult to select the most suitable for our Weimaraner. 
A person would not want to give his dog the first name that comes to mind. The idea is to select a cool one suited to the physical characteristics and personality of the canine. 
The variety of names for dogs is immense. Many people search the Internet for suitable ones for their dogs while others make them up. A cool name for your Weimaraner can be chosen in any way, either based on its characteristics or simply by choosing an original one. The variants are so many that it is difficult for most dog owners to choose one. 
Many dog ​​owners even choose to give their pets funny names so they will respond to the call quickly. They are generally interesting and easy to remember names. 
You have to keep three things in mind when you want to name your Weimaraner dog: 
Imagination. 
Originality. 
Creativity. 
With these three words, it will be very easy to create a name for your pet. The idea is to choose a unique and distinctive name for your Weimaraner since, as we have said, this dog stands out among the others for its attractive physical characteristics and personality. 
Before bringing your Weimaraner home, it's essential that you have some thought-out names. That way, when you get to know your pet better, it will be easier for you to choose the right one. 
What Aspects Can Help You Choose the Name of Your Weimaraner Dog? 
1. Consideration of Its Gender 
One of the most critical aspects when choosing the name of your Weimaraner is to consider its gender. Although there are names that can be used for both females and males, many people prefer to give their pet one according to their specific gender. 
2. Physical Characteristics of the Animal 
The physical appearance of a dog is also widely used as a factor in choosing a name. Many canines do not possess such impressive physical characteristics.  
Therefore, it can be difficult to determine a name. However, this is not the case with the Weimaraner. 
The Weimaraner is a canine that is characterized mainly by its beautiful short silver-gray coat. It is for that reason that this dog is known as the "Gray Ghost." In fact, the name "Ghost" in this breed is very common. 
When you are confused and do not know what name to choose, you can surf the Internet and look for your pet's name. You can even ask those close to you to help you choose it. Remember that it has to be a practical name so that your dog can understand you easily. 
Here are some cool names that you and your dog will surely love. 
What Kind of Name Can I Give My Weimaraner Dog? 
As we have said before, there are a wide variety of names for canines, and only your imagination can stop you. You can opt for original, invented, personal, one or two-syllable names, etc. You can also choose according to their physical characteristics or personality. 
Many people also use nicknames in other languages ​​as well as adjectives. 
Names for Male Weimaraner Dogs 
Male dogs stand out for their diversity of names in the world. When the owners are men, they always look for the most sophisticated and special names for their new pets. 
Many of these possible names are: 
Amigo 
Apache 
Ares 
Arlo 
Atticus 
Bailey 
Balmoral 
Bear 
Beckham 
Ben 
Billy 
Bobby 
Bolt 
Bruce 
Bruno 
Buddy 
Buster 
Caesar 
Calvin 
Caspar 
Champ 
Chaos 
Cheese 
Chester 
Chip 
Cosmo 
Cricket 
Dango 
Danny 
Dante 
Diego 
Domingo 
Drake 
Duke 
Ferries 
Finnegan 
George 
Ghost 
Gunter 
Gus 
Hackett 
Hades 
Hendrix 
Hercules 
Hermes 
Hugh 
Hulk 
Hunter 
Jack 
Jake 
Josh 
Junior 
Juno 
King 
Kraken 
Lancaster 
Leo 
Lightning 
Louis 
Lucas 
Lucky 
Luke 
Marble 
Marco 
Mario 
Marvin 
Max 
Mike 
Miko 
Milo 
Murphy 
Neptune 
Nero 
Nico 
Nike 
Noah 
Norman 
Oliver 
Ollie 
Oscar 
Otis 
Owen  
Patroclus 
Pax 
Percy 
Pete 
Pierre 
Pirate 
Pluto 
Poe 
Prince 
Quinn 
Rainer 
Ranger 
Red 
Reese 
Reggie 
Rex 
Rio 
Rocco 
Rocky 
Ron 
Ronan 
Ronnie 
Rufus 
Rusty 
Sam 
Sammy 
Samson 
Scout 
Shadow 
Sid 
Simba 
Solomon 
Sparky 
Spice 
Spike 
Spot 
Stinky 
Sultan 
Terry 
Theo 
Thor 
Toby 
Todd 
Tom 
Toronto 
Trigger 
Trooper 
Tucker 
Tyson 
Vadoc 
Willy 
Wolf 
Zed 
Names for Female Weimaraner Dogs 
Choosing the female Weimaraner dogs' names is much easier since there are endless female names that you can give your pet. The most used are the following: 
Aliona 
Amazon 
Angel 
Annie 
Aphrodite 
Aria 
Attila 
Aurora 
Ava 
Baby 
Bacardi 
Bell 
Bella 
Belle 
Berry 
Betsey 
Bianca 
Bimba 
Biscuit 
Blaze 
Brandy 
Brenda 
Brie 
Candy 
Carmela 
Casey 
Chanel 
Charlie 
Cherry 
Chica 
Chloe 
Cleo 
Clover 
Coco 
Cookie 
Cora 
Daisy 
Dakota 
Dalia 
Dana 
Dandelion 
Darcy 
Darling 
Delta 
Dolly 
Duna 
Ella 
Eloise 
Elsa 
Empress 
Fanny 
Fleur 
Flora 
Flower 
Francine 
Gigi 
Ginger 
Gracie 
Happy 
Harper 
Honey 
Ivy 
Jasmine 
Jupiter 
Karlie 
Kiara 
Kira 
Kishi 
Kona 
Lady 
Lara 
Lasy 
Layla 
Leah 
Lexie 
Liberty 
Lily 
Lola 
Lucy 
Lulu 
Luna 
Mabel 
Maggie 
Magnolia 
Margarita 
Martha 
Mia 
Mina 
Mindee 
Mischa 
Missy 
Misty 
Molly 
Moon 
Nala 
Nancy 
Oceania 
Oreo 
Paisley 
Pearl 
Penny 
Peony 
Pepper 
Pink 
Pixie 
Precious 
Princess 
Queen 
Rain 
Rita 
River 
Rosie 
Roxy 
Ruby 
Ruth 
Sadie 
Sammy 
Sandy 
Sasha 
Sassy 
Sauce 
Sheba 
Snow 
Sophia 
Sophie 
Spark 
Star 
Stella 
Sugar 
Sun 
Sunflower 
Susy 
Sydney 
Tasha 
Twix 
Uma 
Venus 
Vicki 
Violet 
Willow 
Names for Specific Types of Weimaraners (Female or Male) 
There are several types of Weimaraners that differ mainly by their physical appearance. If you do not want to choose a common name for male or female, you can select some of these, taking into account your canine's characteristics. 
Azure 
Ber  
Bertina  
Blue 
Blueberry 
Cadet 
Cobalt 
Conrad  
Cornflower 
Della  
Denim 
Drugi  
Edward  
Etta  
Evony  
Flint 
Fritz  
Galaxy 
Garan  
Griselda  
Hamlet  
Hilda  
Indigo 
Iris 
Irma  
Joli  
Karlesha  
Lapis 
Marine 
Midnight 
Mina  
Nardo  
Ottilia  
Otto  
Periwinkle 
Rollo  
Rudy  
Sapphire 
Suzanne  
Tab Margo  
Tiffany 
Truda  
Violet 
Wolfgang  
Zafira 
Names According to the Weimaraner's Coat Color 
As we know, the most distinctive aspect of this canine is its silver-gray coat. You can take advantage of this feature to choose the perfect name for your Weimaraner. 
Argento 
Dollar 
Dorian Gray 
Earl Grey 
Gandalf the Grey 
Jewel 
Lady Jane Grey 
Mercury 
Mithril 
Opal 
Pearl 
Plata 
Silvio 
Slate 
Smudge 
Specter 
Steel 
Steely Dan 
Sterling 
Titanium 
TV Character Names for Weimaraner Dogs (Female or Male) 
The names of many pets of this type in the world come from television shows, home theater movies, books, comics, Anime, etc. That is because many of these branches have influenced millions of people globally. 
It is for that reason, as an exclamation point, that a lot of dog owners use names of important characters for their Weimaraners. This situation mainly happens when one of those TV shows or stories becomes very famous. 
Some of these possible names are as follows: 
Albus 
Alita 
Amelie 
Arya 
Atticus 
Babar 
Babe the blue ox 
Baloo 
Bart 
Bob 
Casper 
Cassius 
Cosette 
Dany 
D'Artacán 
Dexter. 
Durga 
Electra 
Eponine 
Finn McCool 
Foggie 
Freya 
Frodo 
Gandalf 
Gavroche 
Ghost 
Gimli 
Gohan 
Goku 
Goofy 
Heisenberg 
Helios 
Homer 
Horus 
Isis 
Jasmine 
Jon 
Khalessi 
Klaus 
Legolas 
Leia 
Loki 
Marge 
Marius 
Maui 
Maximus 
Merry 
Moana 
Mojo Jojo 
Morpheus 
Mowgli 
Nala 
Ophelia 
Orpheus 
Osiris 
Pippin 
Proximo 
Psyche 
Puck 
Ragnar 
Raksha 
Ras Al Ghul 
Samwise 
Scooby-Doo 
Shadowfax 
Snoopy 
Stitch 
Storm 
Tiana 
Tony 
Tygus 
Tyrion 
Valkyrie 
Vegeta 
Wilma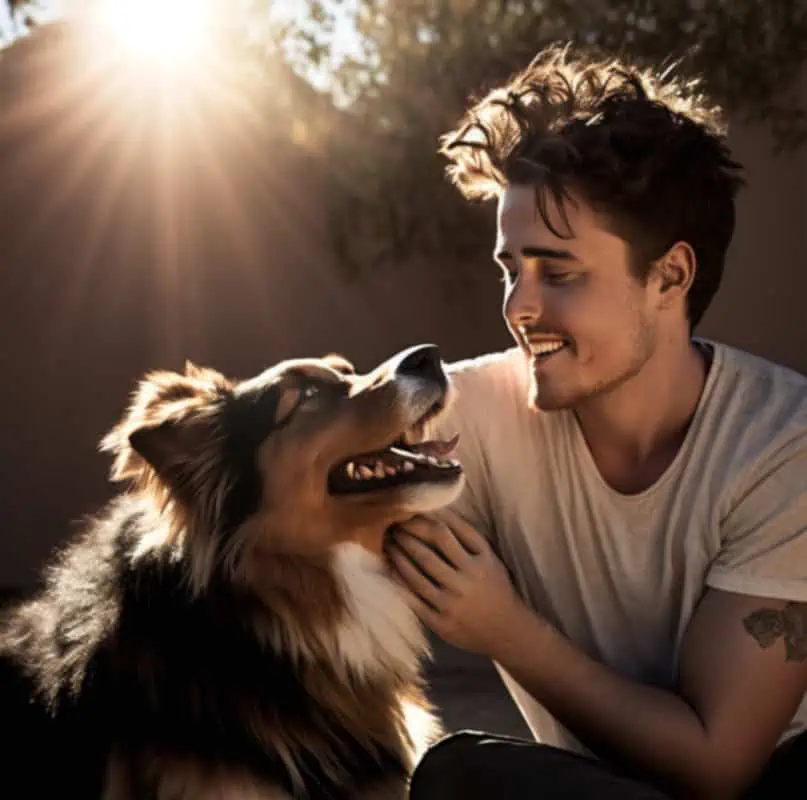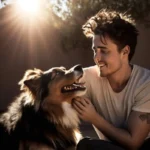 Family Dog Expert Author
Hi there! I'm Stuart, a devoted dog lover and family dog expert with over a decade of experience working with our furry companions. My passion for dogs drives me to share my knowledge and expertise, helping families build strong, loving bonds with their four-legged friends. When I'm not writing for SirDoggie, you'll find me hiking, playing with my beautiful dog, or studying music.