Buying a Life Jacket for Your Vizsla Dog
Some breeds of dogs are natural swimmers, but there are some others that do not have those abilities when they are born. For that reason, if you and your Vizsla dog plan to spend time in the water, a dog life jacket is a good investment.
Even strong swimmers can get tired as they have trouble staying afloat and keeping their heads above the water. 
Does My Dog ​​Vizsla Need a Life Jacket? 
We all know that dogs are good swimmers, especially those canines that learn to swim from puppies. However, all dogs should wear a life jacket when going to a pool or the beach, including those animals with a natural swimming talent. 
Dogs that spend a lot of time in the water need to wear a life jacket. That is important since not all of them have the same energy as humans to stay in water for hours. Make sure you have one or two dog life jackets around your house and when you go to a pool or the beach, take them with you to put them on your furry companion. 
These life jackets are even more important for dogs with little body fat such as greyhounds, dogs of a certain age, and canines with health or mobility problems. 
So, it is necessary for your Vizsla dog to wear a life jacket when swimming in a pool or in the sea. Regardless of whether your adorable pet is an excellent swimmer due to its long and slender legs, you should put on a life jacket for its protection. 
Tips for Choosing a Vizslas Dog Life Jacket 
Before starting to talk about the possible types of life jackets that you would buy for your Vizsla canine, you should consider the characteristics you are looking for in that swimming item. 
Handle 
This part is located on the dog life jacket in order to grab your Vizsla if necessary easily. It also allows you to teach your dog to swim more easily. You can guide your pet by holding the handle while you are in the water until it feels safe swimming alone. 
D-Ring 
The dog life jacket should have a D-ring so it can attach a strap. 
Color 
Although life jackets for dogs come in all kinds of colors and patterns, bright colors or reflective strips will make it easier to spot your canine in the water. 
Buoyancy 
Naturally, you will want a dog life jacket with excellent buoyancy characteristics to keep your pet afloat. Some canine life jackets have buoyancy under the belly as well as the surrounding back and sides. 
Other life jackets also have good buoyancy in the neck area to help keep your dog's head out of the water. 
Size and Fit 
Make sure you buy a dog life jacket that is the right size for your dog. It has to be comfortable so that it can sit and lie down comfortably. It will be necessary for a better fit to measure your dog's torso's circumference and thus choose a size that matches its body. 
Dog Life Jacket vs. Dog Life Vest 
You can decide to buy a dog life jacket or a dog life vest. Dog life jackets cover more of your pet's body, providing buoyancy and visibility in the water. These types of jackets are recommended for boat rides and other water activities. 
On the other hand, if your dog mainly enjoys swimming in a pool, it is better to buy a dog life vest. This type of garment is usually lighter, covers less your furry companion, and is easier for casual swimming. 
Recommended Life Jackets for Your Vizsla 
Outward Hound Granby Life Jackets 
It is a life jacket designed with four qualities: 
Buoyancy. 
Visibility. 
Handles. 
This dog life jacket has dual rescue handles, belly buckles, and chest straps, as well as foam panels and a secure float for your pet's neck. 
The color of the life jacket is bright orange, and it has reflective piping that will help you not lose sight of your dog. 
The fit, quality, and durable material of the life jacket are highly effective. 
Outward Hound Granby life jackets are priced at $ 24. 
Kimol Life Jackets 
This life jacket will not only keep your pet safe, but it will look adorable while swimming. The Kimol life jacket helps your dog stay afloat with double-layer foam for added buoyancy. 
This life jacket comes in four sizes: 
Extra-small 
Small. 
Medium. 
Big. 
It also comes in three colors: 
It has a secure handle with reinforced stitches attached to the top of the jacket, as well as a D-ring to secure your dog's strap. This type of life jacket has a shark fin on the back, which adds a "cute" touch to this flotation equipment. 
This item also has reflective buckle straps that help keep your dog visible without limiting its movement while swimming. 
Kimol life jackets are priced at $ 22. 
Vivaglory Life Jackets 
This type of life jacket has a higher reputation than the previous ones. The Vivaglory life jacket is available in five sizes, from extra-small to extra-large. 
It is designed with 8 kinds of bright colors: 
Pink. 
Blue. 
Yellow. 
Bright yellow. 
Green. 
Bright orange. 
Camo Blue. 
Camo pink. 
Vivaglory is a brand that creates this garment with additional padding and a fastening system around the belly and neck of the dog to keep it safe and buoyant without restricting movement. 
This life jacket for dogs also has: 
A durable handle. 
A D-ring to hold the strap. 
Quick-release buckles. 
Vivaglory life jackets for dogs are priced at $ 16. 
Hurtta Life Jackets 
If you have a dog that loves to swim, this life jacket is perfect for it. This type of swimming equipment is designed for your pet's safety, especially if it spends a lot of time swimming in the water. 
This jacket has strong, thick buckles, a grab handle, and a snug fit that distributes your dog's weight evenly. It is available in three colors and comes in five sizes, depending on the dog's weight. 
Hurtta life jackets are priced at $ 100. 
Ezy Life Jackets 
It is designed to have a super strong and tough durability fabric. The jacket has a medium comfort for your pet and is adaptable. 
A life jacket with good buoyancy and visibility is highly recommended for these canines. It fits all types of dogs, including Vizslas, and comes in various colors such as yellow, red, and bright pink. 
Ezy life jackets are priced from $ 40 to $ 50.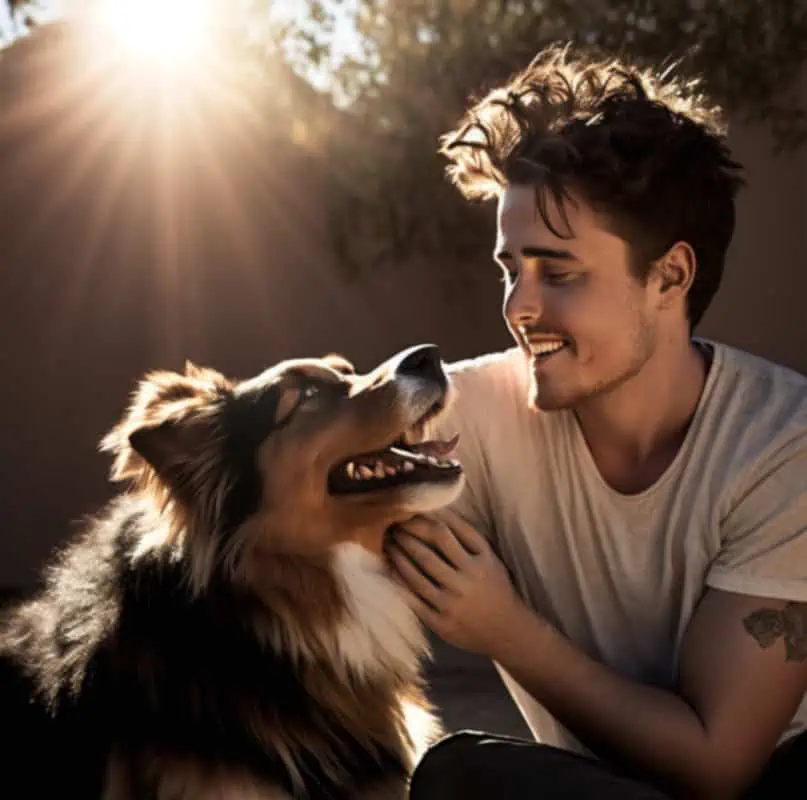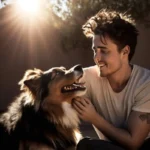 Family Dog Expert Author
Hi there! I'm Stuart, a devoted dog lover and family dog expert with over a decade of experience working with our furry companions. My passion for dogs drives me to share my knowledge and expertise, helping families build strong, loving bonds with their four-legged friends. When I'm not writing for SirDoggie, you'll find me hiking, playing with my beautiful dog, or studying music.