Top 3 Brushes for Beagles Reviewed
The Beagle is one of the most popular and loved dog breeds around. These curious and friendly have a smooth, dense double coat that is resistant to rain. 
The most common color for Beagles is tricolor with a black saddle. They have white legs, chest, belly, and a white tip on the tail. Beagles tan on the head and around the saddle.
They should be brushed at least once a week. This will loosen and remove dead hair and encourage new hair growth. Beagle coats tend to get thicker in the winter.
Here are our picks for the top 3 brushes for Beagles:
They usually shed more in the spring. Beagles are generally clean and don't require frequent baths.
Related Reading: 8 Tips For Crate Training a Beagle
Best Dog Brushes for Beagles
When sharing your home with a Beagle, expect to deal with dog hair on the furniture and clothes. The short coat on Beagles requires the owner to use the best brush. 
Dog brushes come in a variety of shapes, sizes, and styles. This makes it hard to select the best brush for your Beagle. 
Here are the 3 best dog brushes for Beagle, all available for you to buy today. Let's look at what makes them stand out and why they're a must-consider during your buying journey.
1. Hertzko Bristle Brush for Dogs 
We earn a commission if you make a purchase, at no additional cost to you.
Make grooming your Beagle a comfortable and pleasant experience with Hertzko Bristle Brush. The densely packed bristles are soft on your Beagle's skin.
It gently removes loose hair and is ideal for everyday brushing. The brush also eliminates dander, dust, and trapped dirt from your Beagle's topcoat. The handle has anti-slip abrasions that make the brush easy to use.
With Hertzko Bristle Brush, you will find less hair around your house. It increases blood circulation and leaves your Beagle's hair much softer and sleek! The brush makes for a perfect choice if your Beagle has sensitive skin.
Key Features
Brand: Hertzko
Color: Purple 
Shape: oval
Soft and densely packed bristles
Anti-slip handle 
Pros
Knock off loose hair, dust, and dirt
Leaves your Beagle with healthy skin and shiny fur
Stimulates blood circulation
Non-irritant
Versatile
Easy to use 
Cons
The soft bristles can bend very easily 
2. DakPets Pet Grooming Brush
We earn a commission if you make a purchase, at no additional cost to you.
DakPets grooming brush is designed to make your Beagle's fur as good as new. It removes your dog's loose dead undercoat without damaging the topcoat.
The Stainless Steel Comb has a long rust-resistant blade. It effectively reaches deep down to your Beagle's undercoat. This gentle and non-irritating brush reduces grooming anxiety and stress on the part of the Beagle.
The grooming brush is 100% safe and won't irritate the sensitive skin of your Beagle. The brush includes a comfortable anti-slip handle to ensure you can brush your beagle for as long as you need to.
Key Features
Brand: DakPets 
Available in three colors
Constructed from environmentally friendly material 
Includes a 4-inch rust-resistant blade
Clear plastic safety blade cover
Quick release button
Nonslip handle 
Convenient eyelet
Versatile detachable design
Pros
Promotes healthy skin
Stimulates the blood circulation
Neat and shiny outer coat
Removes the loose and itchy undercoat
Promotes healthy bonding between you and your Beagle 
Gentle and non-irritant
Cons
Requires extra care to use
3. DELOMO Pet Grooming Glove Brush for Deshedding
We earn a commission if you make a purchase, at no additional cost to you.
The DELOMO glove brush is a gentle yet effective de-shedding tool. It acts as a cleanup device, mopping up the small amounts of hair that your Beagle sheds. 
The glove brush removes dull dead hair from your Beagle's undercoat, revealing a healthy, shiny outer coat. It works well wet and dry and is also suitable for bath time.
The subtle design is the ideal tool for busy Beagle parents. They can combine the cuddling time and grooming time together! The adjustable touch fastener makes this glove brush fit almost everybody.
The brush is a soothing presence, massaging your Beagle coat to enable proper blood circulation. Besides, the pet glove brush is easy to carry when traveling. Thus, it helps to spend abundant time together when on the move.
Key Features
Brand: DELOMO
Color: grey and blue
Made of 100% recyclable material 
Adjustable velcro fits all hands
Works well both wet and dry
Traps excess hair in mitt
Gentle rubber massages 
Remove dull dead hair from the undercoat
Pros
Eliminate pet hair from your furniture, food, and clothes
Stimulates circulation
Removes mats and tangles
Cleans and softens coat
Portable and easy to carry
One size fits most
Easy to use 
Loved by dogs
Cons
Uncomfortable to use on smaller hands; should have multiple sizes
Why Regular Brushing Is Good for Your Beagle
Regular brushing is an important part of Beagle's proper grooming.  Let's have a look at how brushing is good for your Beagle:
Brushing can stimulate blood flow to the skin, which in turn keeps hair follicles healthy.
Dogs' coats contain natural oils. Brushing will distribute body oils on the skin. It will also prevent any greasy buildup.
Brushing your Beagle regularly helps you get to know your dog's skin. You can identify potential problems like spots or bumps early. 
Brushing reduces shedding. The more hair you can get off of your Beagle with a brush, the less hair will be floating around your house.
Brushing can remove any dead hairs and sweep away any dirt and debris.
Brushing keeps the fur in good shape. A well-brushed Beagle looks better, happier, and healthier.
How Often Should You Brush Your Beagle
Beagles are low-maintenance dogs when it comes to grooming. They require weekly dressing to keep them tidy and healthy. Brushing once a week will be enough to keep your Beagle's coat healthy.
The frequency of brushing may depend on the season. During the spring and summer, you may need to brush your Beagle a couple of times a week. At this time, these dogs shed their thick winter coats. In the winter, your Beagle may only have to brush once a week.
Remember that every dog is different. Some Beagles might shed more heavily than others.
Tips on Brushing Your Beagle
It's a good thing that most Beagles love a good brush! Getting the perfect brush for your Beagle is important, but knowing the basics of dog brushing can be even more significant. 
Let's have a look at some useful tips on brushing your Beagle:
Organize your brushing accessories
Organize your brushes and other grooming materials like dog dryers in one spot. This will make your grooming tasks easy and convenient. It also prevents a brush from being misplaced when it's time to brush your Beagle.
Be gentle and careful
Be as gentle as possible during brushing to avoid hurting your Beagle. Try to avoid sensitive areas such as paws and the face. The direction of brushing strokes should be towards hair growth.
Familiarize your dog with the brush
Before you begin brushing, let your Beagle sniff the brush. This will allow your pet to familiarize themselves with the brush. Your Beagle may be less likely to react negatively when you start brushing.
Make it a positive experience 
Beagles just love all the extra attention and one-on-one. Make brushing and grooming a positive experience filled with praise and rewards. 
Moist the fur before brushing
Your Beagle's fur might brush better if damp. You do not need to give your dog a bath each time you brush. Just use a damp cloth to moisten the fur. This will make brushing easier and more effective. Your Beagle's short hair can be moisturized with natural oils from its skin when you brush on a regular basis.
Keep your dog's fur shiny
To make your Beagle's short fur shiny, you can finish off your brushing session with a small amount of conditioner. Just rub this into your dog's fur and brush it out to distribute the conditioner. Do not use too much as it will make your dog's fur appear dull.
Keep your brushes clean
Be sure to clean the brush on a regular basis. Cleaning the brush is important as germs and bacteria can easily stick to the brush. Try to disinfect or sterilize your brush after some time to prevent bacteria from transmitting to your dog.
Choose the best brush
You do not need to own various brushes to care for your Beagle. Just make sure the ones you own work for your Beagle's short fur. 
Final Thoughts
We hope this article helped you in choosing the best brushing tool for your Beagle. You can keep your Beagle looking beautiful and well-groomed. Pick the best brush for your Beagle based on its needs. 
Your Beagle might be easier to care for than those higher-maintenance double-coated dogs. Use petting moments as opportunities for grooming and developing a bond with your furry pal. 
Shoot us a message and let us know if this article was helpful. If you have any further questions about the Beagle brushing, don't hesitate to ask.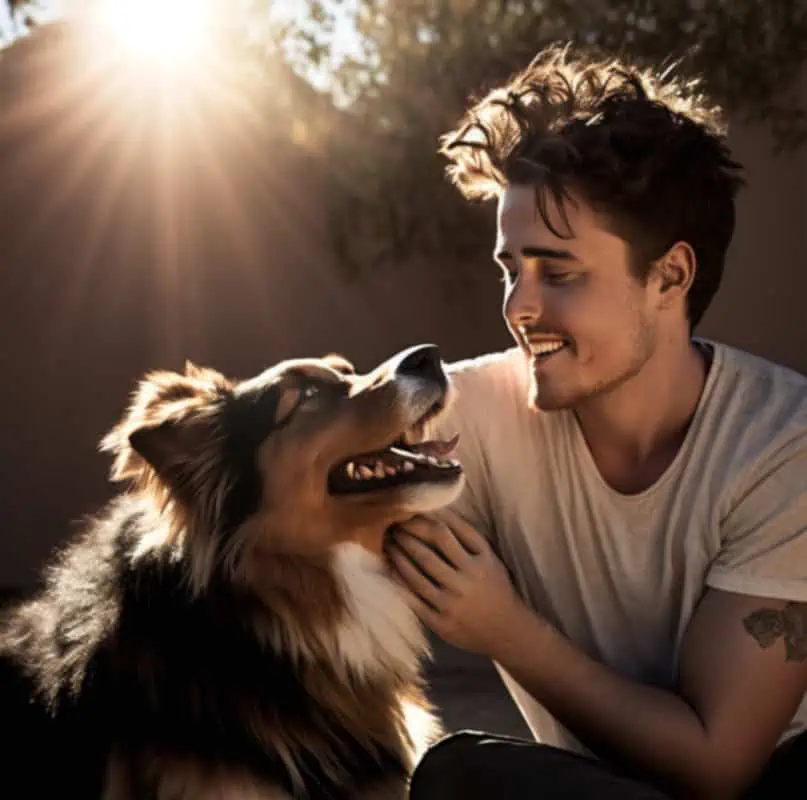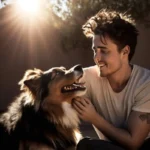 Family Dog Expert Author
Hi there! I'm Stuart, a devoted dog lover and family dog expert with over a decade of experience working with our furry companions. My passion for dogs drives me to share my knowledge and expertise, helping families build strong, loving bonds with their four-legged friends. When I'm not writing for SirDoggie, you'll find me hiking, playing with my beautiful dog, or studying music.