Blue Heeler Pug Mix: When Australia Meets Europe
What do you get when you mix an Australian Cattle dog, aka Blue Heeler, and a Pug? It might be a very unusual mix, but it does produce one adorable puppy: Blue Heeler Pug mix. A crossbreeding was most likely done to help Pugs improve their breathing issues because of their short and flat muzzles. Blue Heeler hounds have a longer, pointy face, therefore the cross with the Pug breed made perfect sense. 
Also, the Cattle dog is a little bigger compared to its Pug counterpart. Its height reaches 17-20 inches and they weigh up to 35 pounds. Therefore, the Blue Heeler Pug mix full grown pup will be somewhere in the middle between a Pug and a Blue Heeler, in the 10-20 inches range. They weigh anywhere from 13 to 40 pounds and their life span is about 12-15 years. The hybrid baby's height and weight characteristics strongly depend on who it will take after more: a mother or a father. 
Since the Cattle dog is greater in size, it will most definitely be the mother. While, consequently, a Pug male would be the babies' daddy. It is much easier for a Blue Heeler female to deal with pregnancy and go into labor, giving birth to a large-sized litter. That is why responsible breeders only resort to dog-fair policies and designate a bigger breed to be the mom. 
So, we have an idea of why the interbreeding of these two very diverse dog species started. But what about the breed's origin? Who was behind the first intermixing process? 
Blue Heeler Pug Mix Roots and Origin 
There's almost no information available on who the first Pug Heeler Mix breeder was. However, we do know that Australia is the breed's birth country. We also have some information on the mutt's ancestors, therefore let's have a look at their origin. 
Pug
Its breeding story goes back to ancient times. It is one of the oldest canine species in history! Pugs were always associated with the Royal families. Therefore we can confidently state that these dogs are definitely some blue-blooded members. The first mentioning of Pugs was in Northern Africa, particularly Egypt. Who knows, maybe Cleopatra or Nefertiti owed one? Pugs were Egyptian nobility's companions, confidants, and little guards as well. They would immediately alert their royal masters if someone was coming up to the chambers. 
This is a happy-go-lucky breed, always up for an adventure! Its ability to amuse is just plain astonishing. These are some of the main qualities that attracted Chinese Royals to the breed when it made its way into Asia. They were quickly drawn to its clownish, goofy nature, and were given the " royal class clown" status. They ate, slept, and were even guarder like real emperors! 
Later on, the wrinkle-faced puppies made it to Europe with the merchants and spread across the European Royal houses. One of the Pugs' most devoted admirers was Queen Victoria of England herself! She loved the breed so much, that she even started her own Pug club, actively procreating and giving them out to her court members. 
Blue Heeler
The official breed's name is Australian Cattle Dog. Why does it have the word "cattle" in it? This breed was actively used in Australia to help guard a herd against predators, lurking around the farm. This breed is actually very intelligent and would bite farm animals' heels to help them stay in place instead of straying off their designated walking path. And the breed's coat color is in greyish-bluish tones. That's where the mutt's "blue heeler" nickname is coming from. 
This dog species first emerged in the 1800s, when an Australian land giveaway process commenced among Anglo-Saxon immigrants and farmers needed a good guard dog to look after the livestock. They proved to be the most successful protectors out of all the other Aussie herd dog breeds. 
The English brought Smithfield breed dogs with them to take on the flock-guarding duties, but this hound species was not suitable for a hot and dry Australian climate. As well as not being physically fit to run long distances. Therefore, the decision was made among the farmers to cross the Smithfields with a Dingo, one of the oldest Aussie dog breeds. And that's how the Australian Cattle Dog was welcomed into the world. 
Learn more about: 
Maltese and Pug Mix
But what makes the Blue Heeler Pug mix puppy special? It is time to look closely at the breed and talk about its main characteristics.
Some Important Facts About The Blue Heeler Pug Mix
Temperament:

this is a very friendly, social type of dog, with a huge desire to please its master. The hybrid pup gets the extreme playful nature from its Pug ancestor and smarts of a Blue Heeler parent. The breed is a medium barker, will definitely be on guard if a stranger comes into the house. Nevertheless, it will not be aggressive and will eventually settle after it realizes the stranger is a friend.

The only annoying fact that this pooch has to be trained on is its "herd biting" habit. Well, since its blue-coated predecessor was always a livestock-guarding individual, biting the herd's feet to keep them on track, it might display the same bossy behavior with the two-legged counterparts. An owner needs to nib this right in the bud from early on, hence it doesn't escalate into a problem.

Activity Level:

very, very

active

and energetic dog. A lot more active than its Pug parent. Needs a sporty, active type of owner who can exercise this hound and burn all of its excessive built-up energy. Better suited for a house rather than an apartment cos it needs a lot of play space. 

Trainability:

the Blue Heeler Pug mix is a very intelligent kind of dog, on the same level as the German Shepherd and a Lab. Or some dog experts think they are the most intelligent in the canine world. There's some truth to that actually, thanks to the Cattle dog's excellent genes. A Pug parent does give it a little stubbornness in the mix, but the smarts and historically ingrown loyalty to the humans overcome this little con. 
Curl-Up
Wondering if a Blue Heeler Pug Mix pup is up your alley? The answer is simple. If you are a sporty, outdoorsy type of person who likes for his/her four-legged to tag along, then yes, this is the pooch for you! You can explore new places, meet new people, canines and bond while doing that. Mutual respect is key in establishing a great pet parent-dog relationship and you will truly appreciate your mutt's intelligence while teaching it new exciting things.
Happy bonding!
Read more about: Pug Pom Mix- What You Have To Know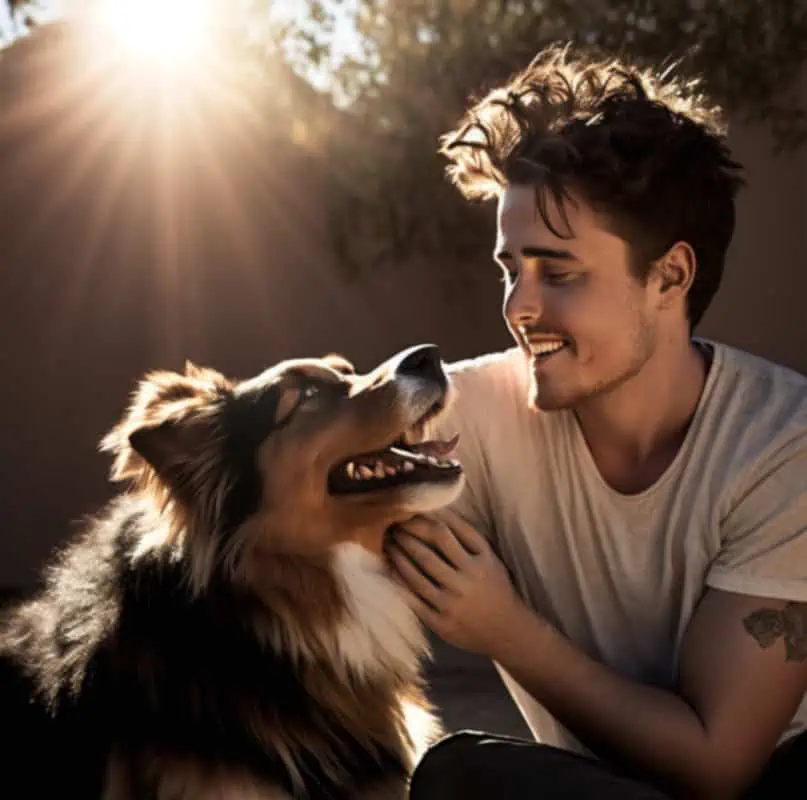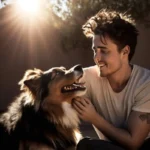 Family Dog Expert Author
Hi there! I'm Stuart, a devoted dog lover and family dog expert with over a decade of experience working with our furry companions. My passion for dogs drives me to share my knowledge and expertise, helping families build strong, loving bonds with their four-legged friends. When I'm not writing for SirDoggie, you'll find me hiking, playing with my beautiful dog, or studying music.