5 Best Outdoor Dog Kennel Flooring for 2023
Our dogs are part of our family, and we want them to be happy and comfortable.  We spoil our dogs with clothing and special food, but we also want to make them as comfortable as possible when we are away from home.
If you have an outdoor dog kennel, adding flooring is an excellent way you can help your dog stay comfortable and safe while you're away.  Let's take a look at what dog flooring is and review the best outdoor dog kennel flooring on the market.
Summary Review
What is dog kennel flooring?
Adding flooring to your dog's kennel provides a protective barrier between your dog's feet and the hard surface of the ground.  Many public kennels use dog kennel flooring indoors and outdoors to add ground cushioning for your dog and to protect their feet from coming in contact with the elements.
Dog kennel flooring is affordable and easily cleaned.  As a protective layer of flooring, your dog will have a comfortable retreat and kennel to relax and walk around in.
Benefits of dog kennel flooring
There are many benefits to installing dog kennel flooring,
Your dog has to cushion to walk on.  This is especially important for senior dogs and young dogs who don't need the extra strain on their joints that comes with walking on hard ground.  If you take your dog camping or hiking, it can provide a protective layer between their sleeping bag and the ground, which will keep them warmer.
If your dog has an accident in his kennel, it's easy to clean up.  Most dog kennel flooring options can be hosed off or wiped clean.
Best outdoor dog kennel flooring reviews
Kennel deck dog kennel flooring (see Amazon) is made from polypropylene for weather resistance.  It's textured for grip and won't become slippery for your dog in the rain.  Leaving a space between the ground and the flooring drains off any water to keep your pet dry and allows air circulation in the heat.
This flooring is mold and mildew-resistant, as well as insect and bacteria-proof.  It doesn't rot or fade in the sun.  It's designed to withstand extreme temperature ranges.
Kennel Deck flooring can be cut to size to custom-fit your dog's existing kennel.  There is a 1 or 3 pack option when purchasing, which you can do here
First impression
The raised platform design of Kennel Deck flooring is appealing for keeping your dog's kennel hygienic.  Seeing as it's designed for outdoor kennels, it's easy to see how the flooring promotes good airflow to keep your dog warm, cool, or dry according to the weather conditions.  Since waste and water drain through the flooring, it would stay relatively clean.
Performance and design
Polypropylene is resistant to sun, wind, rain, and snow.  It will easily survive all seasons in your backyard.  Because polypropylene is gentler on your dog's feet than concrete, it helps maintain your dog's joint health.  The non-porous nature of the material means it won't absorb odors.  The non-slip surface makes it easy for your dog to grip and prevents injuries.
The three-pack of decks allows customization to your existing dog kennel and accommodates all different sizes.
Cons of Kennel Deck
The rough surface makes clean up more difficult than the manufacturer implies.  Dog waste can get stuck between the deck slats and requires some serious scrubbing to clean.  Not keeping it clean will make it a breeding ground for bacteria and insects.  This fact alone makes it ideal to use only for dogs who are properly potty-trained.
[maxbutton id="1″ url="https://www.amazon.com/Kennel-Deck/dp/B005U7109S/?tag=dogplayoutdoors01-20″ text="Check Price Now" ]
---
An alternative to flooring is to use artificial turf grass as dog kennel flooring. 
First impression
Artificial turf grass provides a non-slip surface for your dog to relax on.  Since it is grass-like, it's appealing to your dog, without the mud, dirt, and insects that exist in real grass.  As a dog owner, my initial concern would be that dogs who are trained to go to the bathroom on grass might use the turf for the same purpose, leading to them using their kennel as a bathroom.  How easy this flooring would be to clean is also questionable.
Performance and design
Artificial turf grass comes with some benefits for your dog.  It is easier to clean up than real grass, and your dog won't track mud into the house.  It looks great year-round and can eliminate digging problems.
The cost of artificial grass turf is significantly more economical than pre-manufactured dog kennel floors.
Cons of artificial grass turf
There are some downsides to using artificial grass turf for dog kennel flooring.
It gets hot – If your dog's kennel is an area that receives a lot of sunlight, the turf can get very hot and uncomfortable.
It absorbs odors – If you aren't diligent about thoroughly cleaning your turf, it will retain any smells your dog leaves behind, including urine and feces.  It can be cleaned with regular hosing and treating with bleach or vinegar, but it's labor-intensive.
[maxbutton id="1″ url="https://www.amazon.com/dp/B07MDJ9L2D/?tag=dogplayoutdoors01-20″ text="Check Price Now" ]
---
First impressions
There are two things that stand out at first glance about rubber dog kennel flooring.  First, it would be easy to clean up, and the diamond plate design would prevent it from becoming slippery in the rain or snow.  Second, it would become unbearably hot in the summer sun.  So, whether rubber flooring is a good idea for your dog kennel might depend on how open your dog kennel is to the elements.  If it's an enclosed dog house that doesn't receive direct sunlight, it might be ok.
Performance and design
Because this flooring comes in a roll, it's easily customized with regards to size and shape, so it can fit any dog kennel.
The diamond plate surface provides grip and traction so your dog won't injure himself, especially in the snow and ice.
The rubber floor is easily cleaned and can be installed yourself without any special tools.
With rolls of rubber flooring starting at $20.95 a roll, it's a very economical option for dog kennel flooring.
Cons of rubber flooring rolls
There is no drainage in this rubber flooring, which prevents anything from getting through in either direction.  This is great for keeping the ground away from your dog, but not so good if your dog has an accident in his kennel.
As it is black rubber, it will become extremely hot if exposed to sunlight.  If your dog's kennel is open to the elements, it can burn your dog in the summertime.
No openings for drying or ventilation
The single sheet of material is hard to remove for cleaning
[maxbutton id="1″ url="https://www.amazon.com/Rubber-Cal-Diamond-Rubber-Flooring-8-Inch/dp/B005SUKYO4/?tag=dogplayoutdoors01-20″ text="Check Price Now" ]
---
Interlocking floor grids, available here, are designed to provide a safe surface for your dog that is bacteria and mold resistant and easy to clean.
These floor grids come in 2×4 sheets that can be cut to custom-fit most dog kennels.  The grid pattern provides drainage and airflow.
First impressions
These tiles appear to be a nice, customizable option for dog kennel flooring.  They provide more airflow and circulation than some of the other options, which will keep your dog more comfortable year-round.
Performance and Design
These tiles provide an ultimate level of airflow and drainage.  If your dog has an accident, he won't be forced to sit in it.  They will also drain out rain and snow, maintaining grip and traction for your dog.
These tiles are durable and withstand heavy cleaning and disinfecting.  They also don't breed bacteria or harbor insects.
Interlocking tiles (see Amazon) make for easy installations.  If your dog does manage to damage a section, you can simply pull up and replace a tile rather than replacing the whole flooring.
Cons of interlocking flooring
Because these tiles drain so well, they also allow dirt to creep up from the ground.  If your dog is outside on a rainy day, it's likely that he will still come in with muddy paws.
The squares in the tiles do allow things to fall through.  Owner reviews consistently complain of dog food getting stuck in the squares.
This flooring is not appropriate for tiny or small dogs who could get their feet stuck in the squares
It is difficult to trim the hard plastic material to fit your kennel.
[maxbutton id="1″ url="https://www.amazon.com/Dog-Flooring-2ft-4ft-Sections/dp/B00061TWMA/?tag=dogplayoutdoors01-20″ text="Check Price Now" ]
These interlocking floor tiles, are a great option for dog kennel flooring.  They are designed for use in wet or damp areas to create grip and avoid slipping.  There are cushions on the bottom to prevent damage from condensation and moisture, as well as to promote airflow.  Easy to clean and easy to assemble, they are a cost-effective option to floor your dog's kennel.
First impressions
At first glance, these tiles seem like a great dog kennel flooring option.  They have holes for drainage, a non-slip surface, and interlocking tabs for ease of installation.  They're not likely to sustain a lot of damage from your dog or the outdoor weather conditions, and should be super easy to clean.
Performance and design
These tiles hold up to high traffic, all weather conditions, are easy to install, and provide cushioning and drainage for your dog.  They're extremely easy to clean with some water and a sponge brush.
These particular tiles don't give off a strong rubber smell and don't absorb odors either.  If you have a non-potty-trained puppy, they are ideal.  The rubber makes them difficult for dogs to chew on or destroy.
Cons of interlocking non-slip floor tiles
The one downside I could find with these tiles is the temperature.  They are rubber-based rather than plastic and could heat up significantly in the sun.  Some customers have reported that they will even melt, but this is in extreme circumstances.
If your dog kennel is not square, they can be difficult to cut to fit your floor.
If your dog has sensitive feet, he or she may not like standing on these tiles.  They are uncomfortable to stand on for long periods of time, but some dogs aren't bothered by it.
[maxbutton id="1″ url="https://www.amazon.com/Interlocking-BLACK-Tiles-square-inches/dp/B07KPWZYJB/?tag=dogplayoutdoors01-20″ text="Check Price Now" ]
Final thoughts
Dog kennel flooring is a great way to keep your dog safe, clean, and more comfortable when you are away from home.  There are several options available to choose from, depending on your needs and budget.
See Also:
How Much Space Does a Dog Need Outside?
Do Dogs Get Sore Muscles After Exercise?
Why Is My Dog Afraid of Frisbees?
Why Should You Walk Your Dog on the Left Side?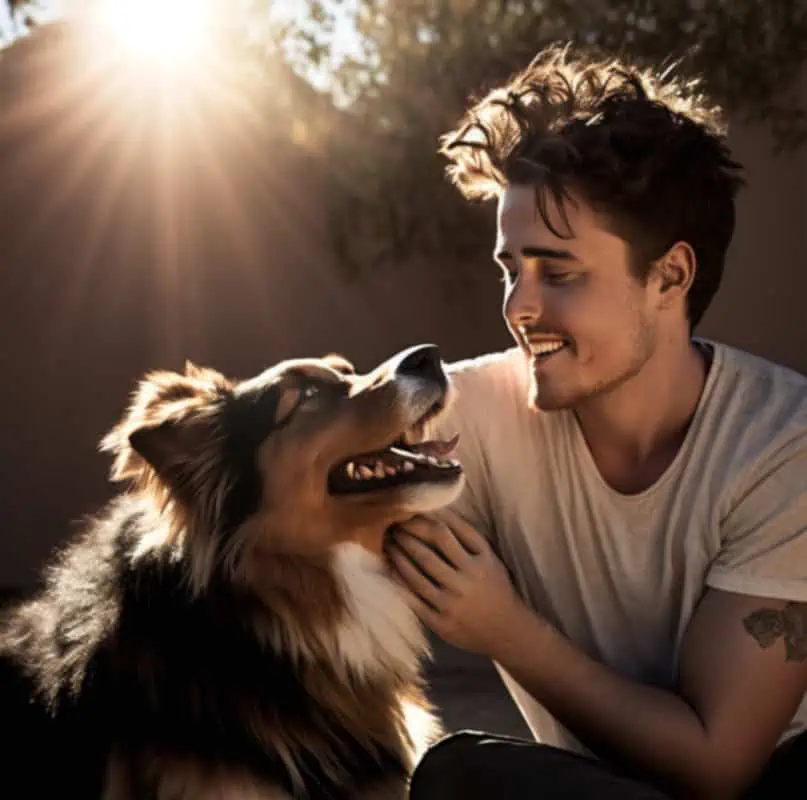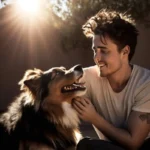 Family Dog Expert Author
Hi there! I'm Stuart, a devoted dog lover and family dog expert with over a decade of experience working with our furry companions. My passion for dogs drives me to share my knowledge and expertise, helping families build strong, loving bonds with their four-legged friends. When I'm not writing for SirDoggie, you'll find me hiking, playing with my beautiful dog, or studying music.