Best Harnesses for Toy Breeds (5 Small and Safe Models)
When it comes to toy breeds, everything is much smaller. Just because your pup is petite, doesn't mean they don't need to be kept safe and secure while out and about.
A harness makes it easier for you to control your dog and train them while on walks. The best part of using a harness is that it keeps your dog comfortable by reducing unnecessary pressure.
But let's be honest, finding the right harness for smaller dogs can be difficult.
Here are our top 5 recommended dog harnesses for toy breeds and small dogs:
Finding the best harnesses for toy breeds will ensure that your little friend is comfortable at all times. Harnesses can also help discourage pulling and jumping, great for new pet parents getting used to their new friend. 
Related Reading: List of Small Dog Breeds That You Can Take Hiking
Top 5 Harnesses for Toy Breeds and Small Dogs
Now it's time to take a closer look at your top 5 options for toy breed harnesses. No one harness is best for all dogs as each dog is unique. Also, some of your needs as pet parents are unique, like wanting reflective material for your dog's harness.
We hope this roundup of harnesses for toy breeds helps you and your doggie get closer to finding the perfect one.
1. EcoBark Max Comfort and Control Dog Harness
We earn a commission if you make a purchase, at no additional cost to you.
The Original EcoBark Harness comes in many cool colours and prints to brighten up walks with your dog. The durable and comfortable straps are made from recycled water bottles, so you can feel good about your choice environmentally, as well. 
The harness body is made from lightweight polyester with breathable mesh.
The Original EcoBark harness is non-toxic and made with a no-choke design to protect your dog's trachea and throat. This harness is suitable for walking, running, and even hiking with your dog.
It will remain firm without restricting your pup's natural movements.
2. Puppia Soft Harness
We earn a commission if you make a purchase, at no additional cost to you.
The Puppia Dog Harness is an affordable option that comes in a variety of colours to suit your pup's personality. This harness is available in an extra-small size which is ideal for toy breeds.
The harness is made of out 100% polyester so it will be lightweight and comfortable against your dog's skin. This material is also super easy for you to keep clean.
The neck opening is padded for extra comfort and the harness is designed with an adjustable chest belt and quick-release buckle for transitions in and out.
If you don't have a lot of time on your hands, you can wash this harness in the washing machine, although handwashing and air drying are recommended.
3. Voyager All-Weather No Pull Step-in Mesh Dog Harness Padded Vest
We earn a commission if you make a purchase, at no additional cost to you.
The Voyager Harness is another reasonably priced option to keep your toy breed safe and cozy during walks.
This harness is made of breathable mesh fabric and is a reliable piece for use during all weather conditions.
The Voyager harness is a step-in model, which means your dog will be ready to hit the streets in no time. The harness comes in a collection of colours for you to choose from.
The harness has double security with its strong velcro closure and heavy-duty metal D-rings for hooking the leash.
You'll feel confident that your dog is with you. If you and your dog find yourselves out and about for a long period of time, rest assured that the harness will not irritate your dog's skin.
4. Soft Mesh Dog Cat Harness No Pull Comfort Padded Vest for Small Pet
We earn a commission if you make a purchase, at no additional cost to you.
The PACCOMFET Harness is perfect for toy breeds and can even be used with cats! The harness comes in a few bright colours and is affordable for any budget. 
The PACCOMFET harness is made from 100% polyester which is covered in breathable mesh. This means the harness is lightweight but durable enough for use in different types of weather.
The harness is made with a padded vest, so your dog will not experience any pain even when tugging its hardest. The adjustable strap on the harness allows to you make sure they fit on your dog is perfect, both day in and day out.
5. PUPTECK Soft Mesh Dog Harness Pet Puppy Comfort Padded Vest
We earn a commission if you make a purchase, at no additional cost to you.
The PUPTECK Harness is a great option for toy breed dogs that have an eye for fashion. This harness comes in a collection of charming colours with classic plaid. 
The harness is made from 100% polyester with breathable mesh for optimal comfort. This vest-style harness is comfortable and safe for your dog, and you will not worry about them breaking free.
Make sure to take your dog's measurements before placing your order, but chances are your toy breed will fall into the extra-small category!
Benefits of Harnesses For Toy Breed Dogs
Before you search for the best harnesses for toy breeds, it's important to understand why using a harness with your dog is important.
Safety
The main purpose of a harness for dogs is to keep them safe. When it comes to small dogs, they are at risk of choking with a standard collar, as it can restrict their breathing and limit their oxygen intake. Harnesses work by taking pressure off of your dog's neck area and displacing it across the back.
Even you are safer when your dog is wearing a harness. With regular leashes, dogs tend to get over-excited and can start wrapping themselves around you. The leash may wrap tightly around your fingers or wrist, causing pain.
Last but not least, dogs can be sly and fast. If your dog makes its way out of the collar while on a walk, it can run away and leave its identity tag behind. Your dog is much less likely to break free from a harness that fits properly.
Training
If you're lucky, your dog walks by your side on its own. But if you're like most people, there is a bit of training that goes into teaching your dog to walk in stride without pulling.
A harness makes it easier for you to control your dog and train them while on walks. The best part of using a harness is that it keeps your dog comfortable by reducing unnecessary pressure.
A harness has two points of connection. The front part of the harness is for 'steering,' while the back connection acts as the 'break.'
Different Types of Harnesses For Dogs, Buyer's Guide
Before deciding which harness to invest in for your toy breed, it's helpful to know what types you will come across during your search. The most common dog harnesses you will find on the market are:
Dog Walking Harnesses 
These are considered 'no-pull' harnesses for daily walks.
Front clip harnesses
Back clip or step-in harnesses
Tightening harnesses
Vest harnesses
Dog Mobility Harnesses
Harnesses are made specifically to accommodate dogs that are arthritic, ageing, injured, or recovering from illness or surgery.
Brands Of The Best Dog Harnesses And The Best Dog Harnesses for Toy Breeds
Here are a few of our favourite brands that make quality dog harnesses for dogs, especially toy breeds and small breed dogs.
EcoBark
EcoBark was launched on Amazon in 2014 by Tristen Gratz, a single mom living in Tristen Gratz, Clearwater, FL. While Tristen wanted to provide for her family, she didn't want to run a business that only cared about the bottom line — she wanted her business to have a positive impact on the world around her too.
From products to packaging, EcoBark strives to be the world's first pet supply company to measure success not just in sales, but in reducing their carbon footprint — and pawprint! 
They incorporate sustainable and up-cycled materials, like used plastic water bottles and all-natural hemp, into each of their thoughtfully designed products. Diverting plastic waste from ending up in landfills and the ocean is a simple step that makes a huge impact on the planet.
Puppia
Puppia is a global pet fashion design group for dogs, based in South Korea. With know-how accumulated in the fashion world for many years, their products are highly accepted by many retailers around the world. They have many years of experience in the fashion world and their designs are among the best for dogs.
Best Pet Supplies
Best Pet Supplies Inc. is located in Jamaica and its mission is to offer you superior pet products, at the lowest prices possible. Their range of quality pet supplies includes dog beds, plush toys, sanitary products, pet stairs, and anything else the discerning pet parent could need.
But what sets them apart from other pet suppliers, is that their stringent quality controls are applied at every stage of the manufacturing process, so they can guarantee the quality and safety of every product they sell.
Frequently Asked Questions
Here are some of the frequent questions pet parents ask regarding dog harnesses and toy breed dogs.
Q. Is a dog harness better than a collar?
A. A dog harness makes it much easier to control and manage your dog's behaviour, especially if they are prone to constant and/or aggressive pulling.
Q. Do harnesses hurt dogs?
A. Dog harnesses are designed to cut out the pain and discomfort associated with collars and actually promote your dog to pull less.
Q. Can I leave my dog's harness on all day?
A. Your dog's fur and skin need to get air, so unless you're out walking and need the harness, it's best practice to take it off when not needed.
Final Thoughts
Harnesses serve a purpose for all dogs, even toy breeds. Teach your dog to walk with a harness and give them extra comfort while ensuring that they are safe and protected. 
When you use a harness from day one, your dog will be trained faster and walks will be more enjoyable!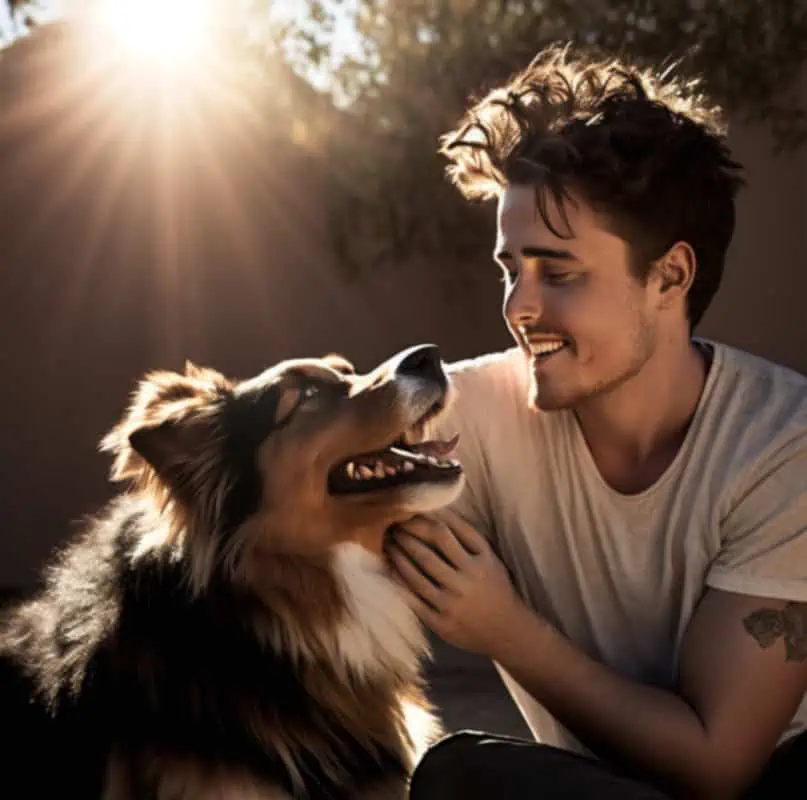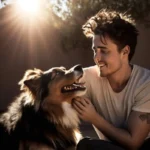 Family Dog Expert Author
Hi there! I'm Stuart, a devoted dog lover and family dog expert with over a decade of experience working with our furry companions. My passion for dogs drives me to share my knowledge and expertise, helping families build strong, loving bonds with their four-legged friends. When I'm not writing for SirDoggie, you'll find me hiking, playing with my beautiful dog, or studying music.