6 Best Dog Water Fountains with Filters for 2023
Since dogs need to consume one ounce of water per one pound of body weight every day, ensuring they stay hydrated throughout the day is essential. Sometimes, a water bowl just won't do it, especially if you're away for long periods of time. With this being the case, one of the best solutions is to get a dog water fountain with a filter.
The following information details some of the six best dog water fountains with filters for 2022. All of them feature an activated carbon filter and, often, a pre-filter sponge. This means your precious pooch will not only get clean water but also hydration that stays free of hair and debris.
The ones mentioned below come highly recommended by pet owners. While most have great features you're going to love, it's also important to understand the downsides of these products as well. This is the best way to make an informed decision while making sure you go easy on your bank account and get only exactly what you need.
Who Should Get a Dog Water Fountain?
Dog water fountains are great for any canine, but they are especially ideal for those that are experiencing health problems or other medical conditions. They help elderly dogs drink water more easily and they also help reduce urinary tract infections thanks to the convenient filtering processes included in most fountains. Additionally, the fun of having moving water in a drinkable fountain engages the dog to drink more water and helps deter dogs from other unsavory moving water sources in the home like drinking from a toilet.
The 6 Best Dog Water Fountains with Filters
This ultra-quiet pet water fountain by PETLIBRO bubbles and dispenses water at less than 23dB. It even stays quiet when the water gets low, unlike other brands which create a ruckus. It is comprised of high-quality ABS material that's also BPA-free, and it can hold up to 71-oz. of water.
The free-falling stream comes in two adjustable modes of flow, so you can make the water flow as comfortable as possible for your dog. The company does advertise this fountain for cats, but small dogs can also benefit from it greatly. The small window allows you to view your pet's overall water intake and know when you need to refill the device as well.
Fantastic Features & Size
This fountain contains quadruple water filtration via two different filters. There's a standard carbon one that does most of the work, and there's a sponge filter that allows for continual purification as the fountain moves. You do have to replace the main carbon filter every two weeks, though.
Its dimensions are almost 9 inches long, just over 5½ inches wide, and exactly 5½ inches tall. There are some great safety features too, like reserving about 80ml of water in the event that you experience a power outage. It's also easy to set up, clean, and maintain.
| | |
| --- | --- |
| Pros | Cons |
| Compact and fits perfectly next to food bowls | The motor can burn out if you let the water get too low |
| Simple design and easy to assemble/disassemble | Mold can develop in the filter after about two days |
| Keeps water clean and free of fur and debris | Water moves slowly when over 50% capacity |
| Very quiet and unobtrusive | The base isn't removable, and it captures hair and fur |
| Quadruple filtration system | |
[maxbutton id="1″ url="https://www.amazon.com/PETLIBRO-Fountain-BPA-Free-Dispenser-Large-Size/dp/B0932WNZL2/?tag=dogplayoutdoors01-20″ text="Check Price Now" ]

---
Polame's pet water fountain is ideal for both cats and dogs. It has an electric cord with dimensions that are just over 7¼ inches long by 7¼ inches wide with a height of over 4½ inches. This unit comprises food-grade 304 series stainless steel and BPA-free plastic with an 84-oz. water capacity. This means it can provide one cat with enough water for two weeks.
The pump is rather quiet, coming in at less than 30 decibels of noise. This means that it won't spook your pet if they're sensitive to louder gadgets in the home. Plus, the LED light offers an additional safety measure that helps prevent you from kicking it or tripping over it in the middle of the night. This fountain also has a triple filtration system that includes an activated carbon filter and a pre-filter sponge.
Additionally, there are three different flow settings, so you can adjust the water flow to fit most appropriately with the size of your pet. By turning the flower cover or its petals, you can get fountain modes such as the flower to bubble, a gentle fountain flow, or a flower waterfall-style flow. It's also easy to set up and clean with every part being entirely dishwasher-safe.
| | |
| --- | --- |
| Pros | Cons |
| Strong, durable, and robust pump | Constant dripping water is annoying to some |
| Pets tend to like the way the water trickles out | Some users say the fountain is very loud |
| Super easy to clean and maintain | Filters tend to be poor quality |
| Comes with a round waterproof under-mat | Cheap design and engineering |
| Quiet motor and pleasant-sounding waterfall | |
[maxbutton id="1″ url="https://www.amazon.com/Fountain-Stainless-Ultra-Quiet-Fountains-Dispenser/dp/B094N36639/?tag=dogplayoutdoors01-20″ text="Check Price Now" ]

---
This multi-tiered automatic pet water fountain by Vekken is ideal for dogs. Its 101-oz. capacity means you can use it for two small pups or one big beefcake of a dog. It contains BPA-free plastic with optional LED lights as well.
There are two decks with a triple filtration system and three replacement filters. The filter is composed of activated charcoal, ion exchange resin, and non-woven fabric. All of this helps keep the water clean, fresh, and free of debris. The pre-filter sponge keeps excess hair and fur out, too.
The fountain is quiet as well, never getting above 30 dB, so it won't spook your dog or annoy you. Additionally, its design lends itself to providing users with a long product lifespan with a durable pump. The whole fountain measures 9½ inches long, 9½ inches wide, and just over 5½ inches tall.
| | |
| --- | --- |
| Pros | Cons |
| Easy disassembly for cleaning | Water backs up into the reservoir during power outages |
| Easy-to-order filter replacements | Motor sometimes doesn't push water up properly |
| Min/max water lines for easy refilling | Needs to be cleaned very often |
| Simple to put together | Needs a mat underneath if you have wood floors |
| Sturdy and lasts a while | Replacement filters are sometimes out of stock for long periods of time |
[maxbutton id="1″ url="https://www.amazon.com/Veken-Fountain-Automatic-Replacement-Multiple/dp/B08CB1PFH6/?tag=dogplayoutdoors01-20″ text="Check Price Now" ]
---
TOMXCUTE offers a food-grade 304 series stainless steel water fountain that dogs seem to love. It has a capacity of 108 oz. with a quiet pump, and it comes with three replacement filters. The dimensions come in at just over 8¾ inches long, about 4 inches wide, and a scant height of below 3½ inches tall. The double filtration system contains activated carbon and a pre-filter sponge.
This fountain is easy to use, and it's easy to see the limit line—complete with a halfway mark—showing you when it's time to refill the unit. The pump requires 1.5 watts of power and is well below 20 dB of sound, so it's incredibly silent and won't scare your dog. The company also offers 24-hour customer support, so you can contact them directly with any problems you may have.
This fountain is very easy to clean with most parts being safe enough for the dishwasher. The two-stage design encourages pets to drink as well, which is useful when they're experiencing a health or medical condition and need to stay on top of hydration.
| | |
| --- | --- |
| Pros | Cons |
| Dogs seem to love this type of fountain | The fountain quits upon the slightest lowering of water |
| Compact size and design mean it fits anywhere | The pump is sometimes defective |
| Excellent support from customer service | The filter doesn't fit, and water barely runs through it |
| Super easy to clean, even lime and calcium buildup | It doesn't hold the water capacity advertised |
| So quiet that you don't know it's there | |
[maxbutton id="1″ url="https://www.amazon.com/Automatic-Stainless-Dispenser-Ultra-Quiet-Replacement/dp/B09DSVFNRW/?tag=dogplayoutdoors01-20″ text="Check Price Now" ]
---
PetSafe's Drinkwell Platinum Pet Fountain (see Amazon) suits all sizes of dogs. With a 168-oz. capacity and a weight of only 4 lbs., it measures at just over 15¾ inches long by a tidbit above 10½ inches wide with a height of 10½ inches.
Once you fill it up with water, you simply plug it into the wall, and it's ready to use. It has a gentle and consistent flowing stream of water with a built-in reservoir to ensure a significant capacity. With this feature, you don't have to stay on top of monitoring the fountain as much as other models. Also, it's easy to clean and safe for the dishwasher as long as the components are placed on the top shelf.
You can also adjust the stream to customize it to your dog's preferences, and it has a standard carbon filter for ensuring pure, clean water. PetSafe guarantees the quality of their products, and you can contact their customer care experts with any problems you may have.
| | |
| --- | --- |
| Pros | Cons |
| Takes less than five minutes to clean | Full disassembly is required for cleaning |
| Works perfectly for many years | Water has the potential to splash everywhere |
| Very quiet, even the trickling of the water | The motor will seize if you leave it running dry |
| Strong, durable pump | Not good for bearded dogs |
| Good product for a decent value | An additional purchase of a waterproof mat is essential |
[maxbutton id="1″ url="https://www.amazon.com/PetSafe-Drinkwell-Platinum-Fountain-Drinking/dp/B000L3XYZ4/?tag=dogplayoutdoors01-20″ text="Check Price Now" ]
---
Additional PetSafe Drinkwell products that are worth mentioning are their pet fountains that come in three capacities: ½-gallon, 1-gallon, or 2-gallon models. This means you can accommodate whatever size your dog may be and ensure they'll be comfortable drinking water from one of these fountains.
Each gallon capacity has varying size measurements. The ½-gallon model is just over 10 inches long by 9½ inches wide with a height of over 6 inches. For the 1-gallon variation, it measures at 11½ inches long, just over 12½ inches wide, and 7½ inches tall. The 2-gallon fountain is the largest with dimensions of about 14½ inches long, 15½ inches wide, and a height of 10 inches.
Filtration, Features, & Support
Regardless of the size, all of these particular Drinkwell fountains consist of BPA-free plastic that's very durable. Additionally, the flow on these models is adjustable, so you can control the speed at which it moves to meet your dog's needs and preferences. The replaceable carbon filters provide fresh, clean water in a fountain that's easy to set up, maintain, and clean with minimal effort.
The open-bowl design means your pet will still have water even if the power goes out, too. As an added bonus, the company also provides easy-to-access customer service support in case you have any questions, concerns, or complaints.
| | |
| --- | --- |
| Pros | Cons |
| Accommodates giant-sized dogs (i.e., Great Danes) | Not very quiet at all |
| Most parts are dishwasher safe | Cord tends to be short |
| Doesn't spook or scare pets | The motor tends to be weak, providing low movement |
| The deep well prevents water spillage | Poor design overall |
| Fills up perfectly with a single pitcher of water | Not intuitive to use |
[maxbutton id="1″ url="https://www.amazon.com/PetSafe-Drinkwell-Fountain-Multiple-Households/dp/B07PZ8L4T7/?tag=dogplayoutdoors01-20″ text="Check Price Now" ]
What to Consider in a Dog Water Fountain
If none of the models above nab you or suit the needs of your fur baby, then there are some things you should consider in relation to your dog and home when looking for any additional options:
Materials: The options above are either plastic or stainless steel, but there are ceramic fountains available too.
Sound: Some people don't like the sound of trickling water, and others complain about the noises from the pump during operation. These may be problematic if you or your dog are sensitive to sound.
Size: Depending on the available space you have, larger-sized water fountains can take up a lot of valuable real estate on the floor, so you'll need to determine how often you'll need to be available to refill your dog's fountain and what their hydration needs per day may be.
Cleaning: Water fountains that are easy to clean make life much simpler.
Final Thoughts
Getting a dog water fountain for your canine companion can be a wonderful way to help your dog get more hydration throughout the day. These gadgets also reduce urinary tract infections and can help deter toilet bowl drinkers from finding their moving hydration in less appealing places in the home. The flowing element will engage your dog while it enjoys fresh, moving, and clean water. Be sure to determine what you need from a dog water fountain to ensure you spend your money on the best possible purchase to keep your pooch and your wallet happy.
See Also:
9 Ways to Stop a Dog from Drinking Pool Water
How Long Can a Dog Swim Before Drowning?
4 Best Agility Training Equipments for Dogs
4 Best Dog Doors for Screen Doors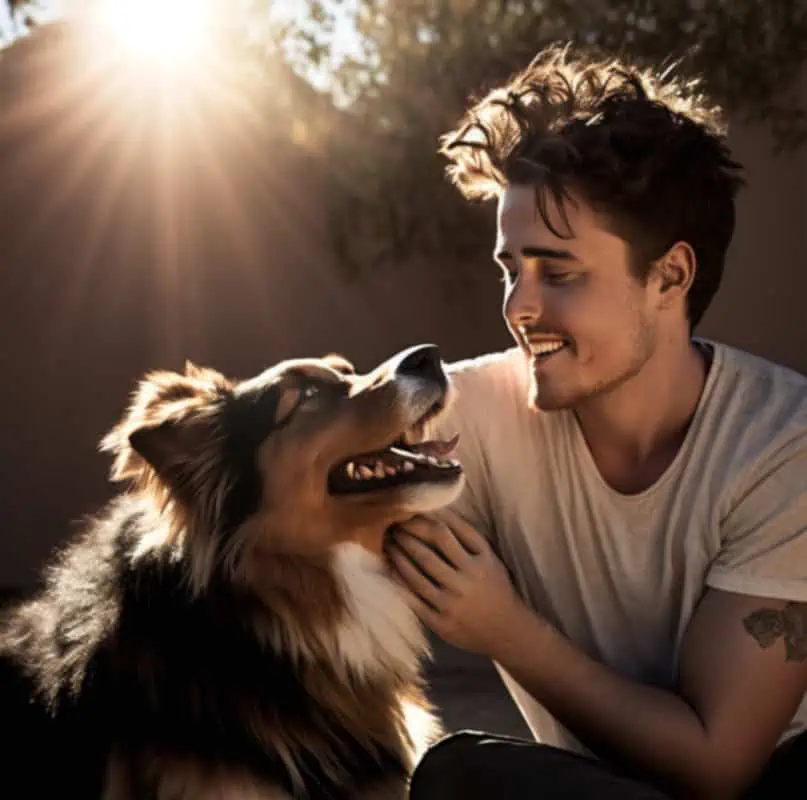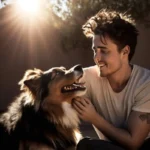 Family Dog Expert Author
Hi there! I'm Stuart, a devoted dog lover and family dog expert with over a decade of experience working with our furry companions. My passion for dogs drives me to share my knowledge and expertise, helping families build strong, loving bonds with their four-legged friends. When I'm not writing for SirDoggie, you'll find me hiking, playing with my beautiful dog, or studying music.