4 Best Dog Ramps for a Truck Side Door for 2023
Transporting a dog in a truck can be a cumbersome experience. This is particularly true if you have a ginormous monster truck that's even difficult for you to enter and exit with ease. But, sometimes we need ramps for the dog because it's aging, injured or experiencing hip dysplasia.
Consider these four best dog ramps for a truck side door to see if they're right for you. These offer some of the sturdiest designs so you and your furry friend can go for a ride in no time.
Quick Summary
Who Should Get a Dog Ramp for a Truck Side Door?
Dog ramps for a truck side door are good for anyone with a dog and a big truck. Some monster-sized trucks are near-impossible for dogs to jump into. Getting a ramp makes this so much easier. Plus, it helps alleviate pressure on your pooch's hips, joints and ligaments.
Therefore, it's particularly useful for people with mature, aging dogs that can't jump they way they once did. Having a ramp is also good for when a dog recently underwent surgery or sustained a serious injury.
Top Picks for Truck Dog Ramps
Extra large dogs will benefit from COZIWOW's folding ramp. Its non-slip design will give your pooch some traction, even if it's raining outside. Its dimensions are 60 inches long, 16 inches wide and five inches thick with a weight of nine pounds.
It's black and comprises high-quality plastic with anti-slip sandpaper and a cute bone pattern design on the surface. This gives your furry bud ease with which to get in and out of the truck. It comes with a set of plastic buckles to help provide extra safety.
There are also side rails to offer your pooch that weighs up to 200 pounds with secure footing and traction. The ramp stabilizes on the ground and in the truck via rubber feet. The ramp is amazingly lightweight and folds for convenience of storage.
Pros
Easy to use, install and store; very compact when folded up
Rubber, metal and sandpaper comprise the materials which make for a very durable and sturdy ramp
COZIWOW guarantees 100% quality assurance
Straps and rail guards provide extra safety 
Cons
This may be too short for larger trucks. 
If you return it, you will have to pay for the shipping which will be more than the cost of the ramp
The materials tend to be flimsy
[maxbutton id="1″ url="https://www.amazon.com/COZIWOW-Portable-Folding-Stairs-Non-Slip/dp/B08737VCG3/?tag=dogplayoutdoors01-20″ text="Check Price Now" ]
---
PetSafe's folding ramp is perfect for helping your canine friend into your truck. It's 62 inches long and 16 inches wide with a four-inch thickness. The whole ramp weighs about 10 pounds and is dark gray. This is a good ramp for medium-sized dogs, handling a max capacity weight of 150 pounds.
Although comprising durable, heavy-duty plastic, it's lightweight and portable. The ramp keeps your dog stable via a high traction surface and side rails to prevent slipping and falling. Plus, it's easy to store, you just fold it up. There are also locks to keep it secured in the vehicle when not in use.
Pros
Made in the USA
Foldable and portable while sitting securely in the vehicle
Side rails and non-slip surface keep your dog steady and safe
Cons
Will not fit every kind of truck
It's not clear what makes up the non-slip surface
[maxbutton id="1″ url="https://www.amazon.com/PetSafe-Solvit-UltraLite-Portable-Lightweight/dp/B0016HNU12/?tag=dogplayoutdoors01-20″ text="Check Price Now" ]
---
This folding dog staircase by Heeyoo is a great alternative to a traditional-style ramp. There are four steps and it can support a dog that weighs as much as 150 pounds. The black metal frame is strong and sturdy with anti-slip feet.
It folds so it tucks away conveniently and unfolds with ease. Plus, the plastic board is included on the inside of the steps to prevent sagging and help withstand the weight of your dog. There's also a rubber coating on the surface of each step to provide excellent non-slip action.
The whole staircase measures 19½ inches long by 17½ inches wide with a thickness of almost six inches. It weighs just over 8½ pounds but the height and length of the device is very adjustable. This means you can set it to where ever you need for a perfect fit. Closed, the dimensions are 9½ inches long and 14½ inches wide with a 4¾ inch thickness.
Pros
Adjustable height and length with easier folding
Heeyoo offers a one-year warranty
Easy to install and uninstall, this makes the stairs very easy to carry and use anywhere
Cons
Not good for dogs with severe hip problems
The truck's side door must clear 19½ inches in order for the staircase to fit
[maxbutton id="1″ url="https://www.amazon.com/Upgraded-Nonslip-Portable-Lightweight-Folding/dp/B07WFLQSD9/?tag=dogplayoutdoors01-20″ text="Check Price Now" ]
---
Pet Gear's free-standing ramp requires no assembly to use. You just fold and unfold at your wish, whim and will. In a medium price range, you can get this in an array of colors and styles to best fit your truck and needs.
The height is adjustable and weighs 18 pounds total. It measures at 56 inches long by 16 inches wide and 23 inches tall. The surface of the ramp comprises SupertraX tread, which is a soft material that will protect your dog's paws while giving a sturdy footing. You can remove this for ease of cleaning too.
The free-standing design of the ramp means it doesn't need to rest on anything but itself. There are side rails to prevent falling while giving the utmost in support. You can choose between colors like chocolate, new chocolate or new essential gray.
Pros
It's easy to use, portable and lightweight 
Perfect for mature, aging, heavy and large pups. 
Made of metal which provides for a sturdier base
You just unfold/fold and go, there's no need to attach or build anything
Cons
Surface isn't as slip-resistant as advertised
Expensive for what it is
It does tend to be somewhat bulky
[maxbutton id="1″ url="https://www.amazon.com/Pet-Gear-Standing-Lightweight-Easy-Fold/dp/B008HRKQWA/?tag=dogplayoutdoors01-20″ text="Check Price Now" ]
---
What Makes a Reliable Dog Ramp for a Truck Side Door
If none of these ramps are ideal for your situation, there are some things you should consider when shopping around for one. Of course, the major factor in all this will be your dog. Think about its size, weight, activity and age. Also, measure the dimensions of your truck's side door so you ensure you get the right size.
Then, think about the reason why you want the ramp. Is it for the dog's health, convenience of access or because you have multiple dogs to transport? So, when you look around, you want to ensure the ramp can handle the capacity of your dog(s).
If your dog has a problem walking, make sure there are guard rails to help prevent your precious pup from falling. When you know you'll use the ramp in wet conditions, ensure there's good traction on the surface of the ramp to give your dog's paws some security.
Useful Tips
In the event you're looking for a ramp because your dog has a medical or health condition, it's best to first speak with your vet. They may have some suggestions on what the best kind of ramp will be or give you ideas about features you should look for.
Conclusion
Hopefully one of these four best dog ramps for a truck side door will be perfect for you and your pooch. It will provide an easy and better way to get your dog in and out of the vehicle. Taking your time and doing your research will go a long way.
See Also:
Why Your Dog Was Scared of You When You Yelled
Can You Leave A Dog In A Car On A Cool Day?
Kurgo vs. Sleepypod: Which Brand is Better?
How to Stop a Dog's Nails From Clicking on the Floor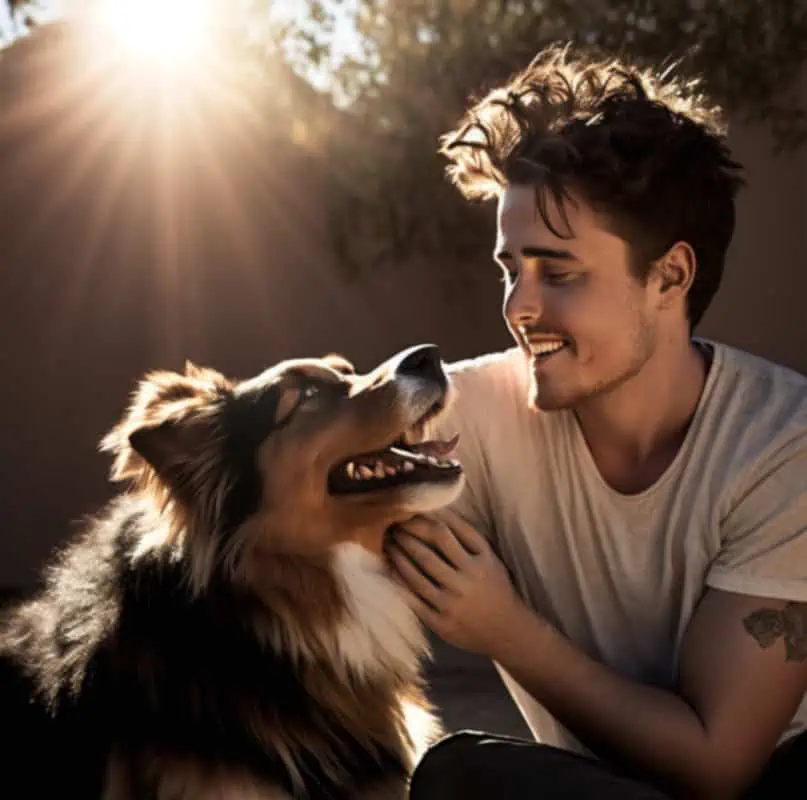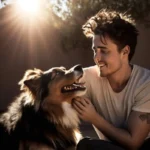 Family Dog Expert Author
Hi there! I'm Stuart, a devoted dog lover and family dog expert with over a decade of experience working with our furry companions. My passion for dogs drives me to share my knowledge and expertise, helping families build strong, loving bonds with their four-legged friends. When I'm not writing for SirDoggie, you'll find me hiking, playing with my beautiful dog, or studying music.