Best Dog Food for Mini Goldendoodles (5 Low Carb Options)
Mini Goldendoodles are surely one of the most adorable breeds of dogs in existence, but it takes more than adoration to keep these pups healthy.
Being the child of a golden retriever and mini poodle, your mini Goldendoodle has some unique characteristics, including its dietary needs.
Here are our top 5 recommended dog foods for mini Goldendoodles:
A proper diet can save you thousands in vet bills. Just remember, you know your friend best, so consider these products carefully and with your doggie in mind (and by your side!)
Finding the best dog food for mini Goldendoodles will keep your furry friend in prime shape.
Some of the links in this post are affiliate, and we may earn a commission.
Top 5 Recommended Dog Foods for Mini Goldendoodles
Let's look at these top 5 dog foods for Goldendoodles in more detail. While no one dog food is best for all dogs or dog breeds, we hope this list helps you get closer to finding the right dog food for you and your Goldendoodle.
1. Blue Buffalo Grain-Free Dry Dog Food
We earn a commission if you make a purchase, at no additional cost to you.
The BLUE Freedom Grain-Free Dog Food is a great option for your mini Goldendoodle because it also has real animal protein as the first ingredient and uses plant-based proteins like peas to boost the overall protein content. 
This formula is free of grains and therefore without gluten, which may be helpful to some Goldendoodles who have sensitive digestive systems.
This BLUE formula is made with a special blend of vitamins, minerals, and antioxidants which support immune system health, life stage requirements, and an overall healthy balance.
2. Rachael Ray Nutrish Zero Grain Natural Dry Dog Food
We earn a commission if you make a purchase, at no additional cost to you.
The Rachael Ray Nutrish Dog Food will give your mini Goldendoodle something tasty to look forward to each day while ensuring that they get the nutrients they need.
This kibble is made with US farm-raised turkey as the first ingredient. The protein is supplemented with vitamins and minerals to keep your dog healthy.
This formula contains no grains, making it easier on your mini Goldendoodle's stomach. The kibble is small and crunchy for added texture.
3. Blue Buffalo Basics Limited Ingredient Diet
We earn a commission if you make a purchase, at no additional cost to you.
Your mini Goldendoodle will love the Blue Buffalo Basics because it will give them a taste of only what they need. This simple formula provides a homey taste which is not overwhelming, as it is made with just a few real ingredients.
The formula comes in a variety of animal protein options and is grain free to keep digestion easy for your mini Goldendoodle.
The food is made with the essential amounts of protein and carbohydrates your mini Goldendoodle needs to keep their energy up from day to day.
4. Purina Beneful Originals Adult Dry Dog Food
We earn a commission if you make a purchase, at no additional cost to you.
The Purina Beneful Adult Dog Food is great for your mini Goldendoodle and comes at a very affordable price compared to some other brands.
This food is made with real animal protein as the number one ingredient. There are a number of animal protein flavour choices to suit your mini Goldendoodle's preferences.
The grain-free formula is made without wheat, corn, soy, or any fillers. This keeps the food light and easy for your dog to digest.
5. Purina Beyond Grain Free, Natural Wet Dog Food
We earn a commission if you make a purchase, at no additional cost to you.
The Purina Beyond Grain-Free Wet Dog Food is another option for your mini Goldendoodle. Kibble is an important part of a dog's diet, but wet options are good to have around too.
This food is budget-friendly and available in a number of different real animal protein sources.
The wholesome vegetable accents and gravy add texture and flavour to the food. The grain and gluten-free formula will be easy for your dog to digest and can even be given to sensitive tummies. Your mini Goldendoodle will definitely enjoy this wet food.
Related Reading: Vizsla vs. Goldendoodle: What's the Difference?
Dog Food Tips for Mini Goldendoodles
Before you can figure out which is the best dog food for mini Goldendoodles, you need to understand their nutritional needs. Mini Goldendoodles are charming and make excellent family pets, so it's important to ensure that your pup will be part of the family for many years to come.
When choosing the right food for your mini Goldendoodle, focus on finding foods with high-quality meats and fats. Here are some characteristics of the ideal food for your mini Goldendoodle:
Made with Multiple Proteins:
When you read the ingredients of the dog food you're thinking of giving to your mini Goldendoodle, you want the first two or three ingredients to be natural, whole proteins.
That means you're looking for ingredients such as beef, chicken, fish, and lamb. Proteins can also come from meat meals, although they are the second-best option.
Plant Protein:
While animal proteins are easier for dogs to digest, many foods use plant-based proteins like lentils and peas to increase the total protein percentage. Make sure you choose foods that have higher amounts of meat protein than plant protein.
Healthy Fats:
Your mini Goldendoodle needs a certain amount of healthy fat each day. Some of the fats to look for on the label include chicken fat and flaxseed oil.
Omega-3:
These healthy fats, often found in fish, offer many benefits like keeping your mini Goldendoodle's coat healthy and shining.
Low Carb:
It's better to choose dog foods that have a low carb percentage for your mini Goldendoodle. This is important in terms of keeping their blood sugar steady. Look for foods that use more plant-based carbs like sweet potato.
Alternative Grains:
Some mini Goldendoodles may experience a sensitivity to grains. If yours is one of them, choose foods with grain alternatives like barley or oats, or go completely grain-free.
Avoid Chemicals:
It goes without saying that your mini Goldendoodle will be healthier if you choose foods free of artificial preservatives, colours, and flavours.
Pay close attention to how your mini Goldendoodle reacts to the food you feed them. They are especially prone to food allergies. If you notice that your pup is having what seems to be an allergic reaction, visit the veterinarian to confirm.
If allergies are a problem, you may need to put your mini Goldendoodle on an elimination diet until you can identify the allergens.
Final Thoughts
To keep your mini Goldendoodle in prime shape, you need to make sure they're getting an optimal diet. This means a lot of real animal protein and fewer grains.
When you're searching for the right food for your dog, remember that one of your main priorities should be low-carb options. Choosing foods made with natural ingredients will enhance your mini Goldendoodle's health over time and lead to a long and happy life.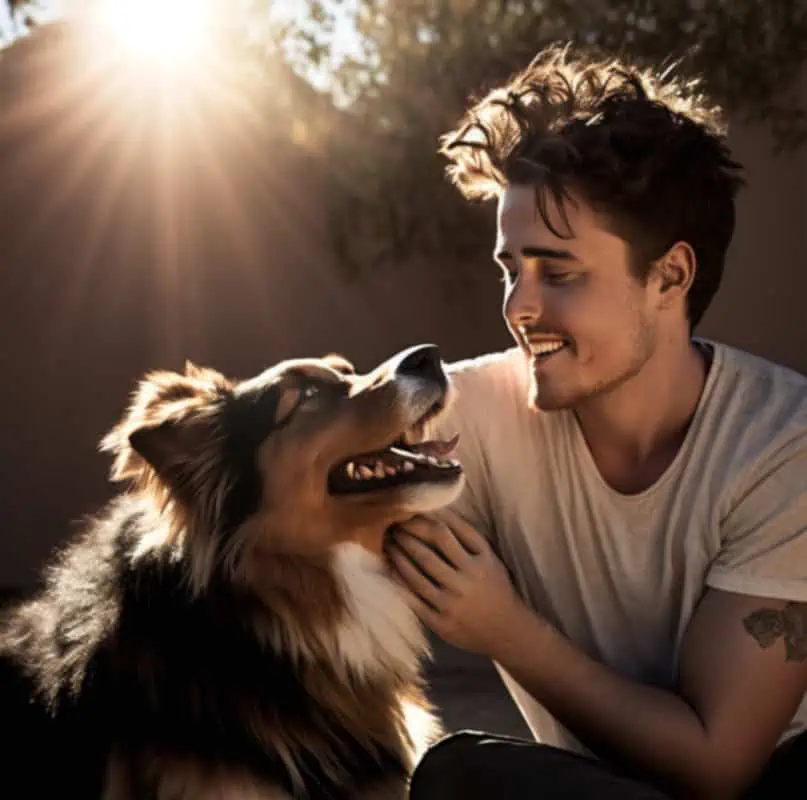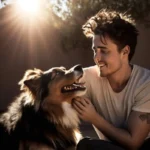 Family Dog Expert Author
Hi there! I'm Stuart, a devoted dog lover and family dog expert with over a decade of experience working with our furry companions. My passion for dogs drives me to share my knowledge and expertise, helping families build strong, loving bonds with their four-legged friends. When I'm not writing for SirDoggie, you'll find me hiking, playing with my beautiful dog, or studying music.