Best Dog Dryers For Samoyed [TOP 3 REVIEWED]
Are you tired of chasing your wet Samoyed around the house with a towel? You need to invest in a reliable dog dryer. It can speed up the bath and subsequent drying process for pet parents.
Sammies have a beautiful white dense double coat. Drying your Samoyed's fur, on your own, can be quite a challenge. 
Finding a great dog dryer for Samoyeds can be exhausting. We have compiled three of the best dog dryers for Samoyeds based on the quality, features, and Amazon ratings.
Some of the links in this post are affiliate, and we may earn a commission.
Dog Dryers For Samoyeds: Our Top 3 Picks
1. SHELANDY 3.2HP Stepless Adjustable
Shelandy 3.2HP Stepless Adjustable Dog Hair Dryer is perfect for a Samoyed owner who is looking for low noise and high-powered dog dryer. It is equipped with a potent motor and heater, both with variable heat and speed settings.
We earn a commission if you make a purchase, at no additional cost to you.
Shelandy Adjustable Speed Dog Dryer is fitted with a four-stage noise reduction device to make it much quieter.
This dog hair dryer features a flexible hose that can be extended to more than six feet long. It allows you to freely use one hand to separate your Samoyed's hair and make drying their undercoat quicker and easier.
It comes with four different nozzles which can be attached to the hose; including: a narrow round, a narrow flat, a wide flat, and a comb nozzle.
The design is easy to use. The Shelandy Adjustable Speed Dog Dryer is available in pink or blue and comes with a one-year warranty.
Key Features:
Brand: Shelandy
Color: blue and pink 
Includes four different nozzles
Adjustable temperature control
Output power: 2400W 
Adjustable / Voltage 110/120V
Flexible hose
Adjustable airspeed
Two heat options
Noise reduction technology
One-year warranty
Pros:
Two air speed settings
Multiple nozzles
Comes with a replacement filter
Dries heavy coats quickly
High airflow
Cons:
The motor can quickly burn out
High-pitched noise at lower speeds
Overpowered
2. Flying One High Velocity 4.0 Hp
If you want to invest in a high-quality dog dryer for Samoyeds, Flying One High-Velocity Dog Dryer is truly top-of-the-line. It is also constructed with a steel shell around its motor, ensuring that this dryer will last as long as possible.
The powerful motor and extra-long 10-foot hose are just some of the great features of this Flying One dog dryer. The flexible hose allows you to dry your Samoyed's entire body, from muzzle to tail, without having to move the hairdryer base.
The steel frame and shell of the dog dryer is simple to clean steel. It can be easily opened for filter replacement. The dryer comes with a one-year warranty.
Key Features: 
Brand: Flying One
Flexible hose
Two different nozzles
Two heat settings
An adjustable airflow knob
Colors: pink, green, or purple
Four horsepower motor
10-foot hose
One year warranty
Pros:
Strong and sturdy
Easily adjustable settings
Multiple nozzles can be fitted
Easy to move around
Cons:
Motor gets hot
Expensive
Exterior shell easily scratches
3. Go Pet Club Pet Grooming Hair Dryer for Dogs 
The Go Pet Club Pet Dryer is designed for professional style grooming for your Samoyed at home. The powerful airflow dries thick fur quickly and thoroughly, saving you time.
We earn a commission if you make a purchase, at no additional cost to you.
This dryer features 2 adjustable speeds and 2 adjustable temperature controls and low noise technology. You can choose from a pair of adjustable speed settings to suit the coat of your Samoyed. You can also choose from two temperature settings so you can ensure your Samoyed is comfortable while drying.
This unit has a puncture-resistant, double-reinforced flexible hose for controlled spot drying on your Samoyed.
Go Pet dog dryer is portable and light enough to take with you while traveling.
Key Features:
Brand: Go Pet
Color: black
Power: 2400W
Voltage: 110V
Air Speed : 25M/S – 50M/S
Temperature : 30℃-75℃
2 adjustable speeds 
2 adjustable temperature controls
Low noise technology
Includes 3 drying accessories to help you get the job done
Pros:
Dries quickly and efficiently
Compact and powerful 
Light and portable 
Puncture-resistant hose
Professional-grade grooming
Designed to be easily used in your own home 
Cons:
Runs quite hot 
The dryer is loud 
How to Introduce a Dog Dryer
If your Samoyed is not properly introduced to a dog dryer, it won't fancy the unwelcomed blasts of air and noise. You need to desensitize your Sammy to the dryer gradually and as early as possible. When introducing your pet to the dryer, you need to go slowly.
Pet Parent Tip: We recommend using the dog dryer outside for your Samoyed to avoid a flurry of fur and moisture all over your house. The high pressure of a dog dryer can create a whole new level of mess inside.
Always start with the lowest setting on the dryer, especially for Sammies who have never had a dryer used on them before.
Brush out their fur while you dry your Samoyed. It will help to avoid painful tangles later.
Encourage positive associations with the dog dryer. Use a positive reinforcement approach to get your Samoyed to enjoy the experience. Rewards, praise, and treats can go a long way.
Keep the hose as far back as possible during the initial use.
Keep the dog dryer away from your dog's face, ears, genitals, and other areas with thin fur. Otherwise it can/will get too hot and can really hurt your Samoyed!
Watch your Samoyed carefully for body language and distress signals. If your pet shows any distress or upset, stop immediately.
What to Look For in a Dog Dryer
If you are a Samoyed owner, you probably have already experienced the hassle of drying your pooch. A Samoyed's wet hair mats up easily, can get pretty smelly, and easily attracts dirt. The last thing you need is your Samoyed walking around with wet fur for too long, especially in colder months.
Hence, blow-drying is a crucial part of dog grooming. For Samoyed's parents, it makes sense to invest in a good dog dryer. Finding the best dog dryers is challenging. Now, what should you consider when comparing the best dog dryers for Samoyeds? 
Noise:
Dog dryers are designed to be much quieter because many dogs are afraid of the noise produced by hair dryers. A loud dryer will only make your Samoyed more scared. Look for features that help minimize noise like adjustable airspeed and low-noise technology.
AirSpeed:
Airspeed of dog dryers plays a big role by literally pushing the water out and off of your Samoyed's coat. Higher speed allows you to dry your Sammy more quickly, but it also makes the dryer louder. A dog dryer with adjustable airspeed allows you to choose the setting that best suits your Samoyed.
Temperature:
Choose a dog dryer with an adjustable temperature setting. This will allow you to use a low heat setting to protect your Samoyed's skin and fur from excess heat. Adjustable temperature also ensures that your fur buddy doesn't overheat.
Attachments:
Choose a dog hair dryer with attachments that meet your needs and work for your Samoyed's coat. A lengthy hose will make your job much easier when you're drying.
Samoyeds need a more substantial and more powerful dryer to prevent you from spending too long on the task.
Conclusion
So, now you have a solid overview of what to look for in the best dog dryers for Samoyeds. The best dog dryer for Samoyeds should make grooming your furry companion fun and more natural! A good blow-out will remove dust, allergens and dead fur from your Samoyed's coat.
The key to a hassle-free bathing experience is right in front of you. Once you have the right dryer in your home, you'll be surprised at how big of a difference it makes when grooming your Samoyed.
Have you ever used a dog dryer on your Samoyed? Do you have any grooming secrets to share? Feel free to share your thoughts. We would be happy to hear from you!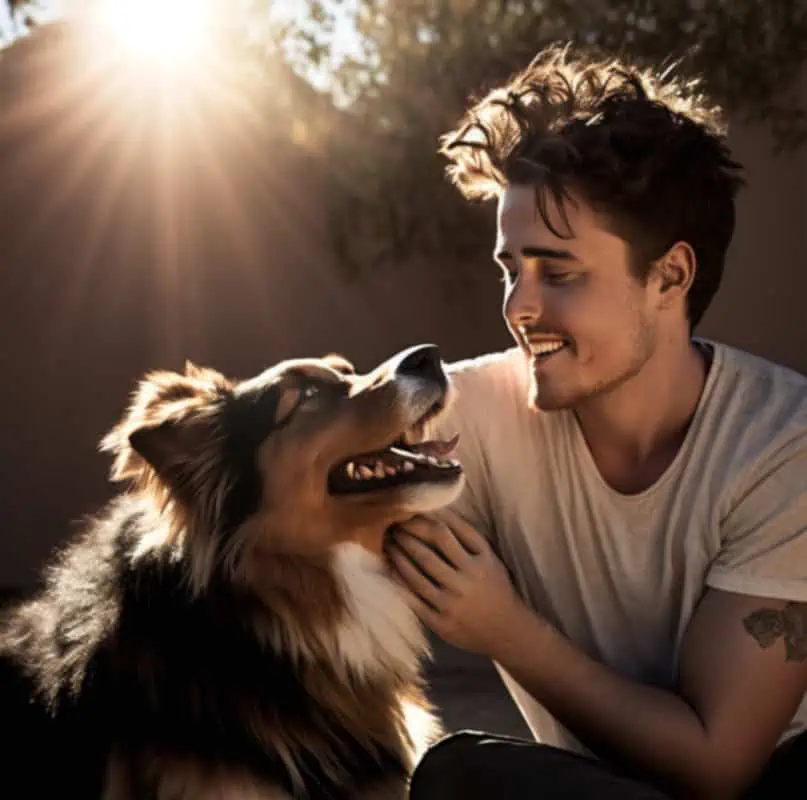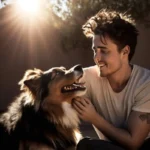 Family Dog Expert Author
Hi there! I'm Stuart, a devoted dog lover and family dog expert with over a decade of experience working with our furry companions. My passion for dogs drives me to share my knowledge and expertise, helping families build strong, loving bonds with their four-legged friends. When I'm not writing for SirDoggie, you'll find me hiking, playing with my beautiful dog, or studying music.