4 Best Camping Windbreaks for Dogs for 2023
Anyone who loves the great outdoors should buy a windbreak for their dog. It's good for areas with high winds and rapidly changing weather. What's more, they make a good barrier for furry four-legged friends that like to bark at anything and everything passing by.  
Peruse this specially-selected list of camping windbreaks for dogs. They're durable, sturdy and well-made to give the dog protection and you some peace of mind.
Quick Summary
Who Should Get a Windbreak for a Dog
Very often windbreaks are easy to carry and setup, so they're good for long hiking adventures, camping, beaches, backyards and parks. These keep your dog safe from severe winds and offer a modicum of privacy. This is invaluable if your dog tends to scare people or chase anything that comes into view.
It's also good for dogs that have a difficult time with severe temperature and weather changes. It provides protection and safety from sun, rain, wind and possible critters running by. While a windscreen isn't foolproof against these things, they can help tremendously.
Four Best Camping Windbreaks for Dogs
Peruse these suggestions to see if any of these windbreaks will be good for you and your dog. These comprise quality fabric, parts and engineering to offer your precious pooch protection.
A great windbreak for small dogs, this is good for use at the beach, backyard or for camping. It stands four feet tall, which makes it ideal for teacup to small sized dogs. It's a continuous sheet made of 300D Oxford waterproof cloth that's divided in three sections. It comes complete with a PVC window and metal poles.
The whole package includes one windscreen cloth and four adjustable tarp poles along with 12 galvanized ground nails, an eight-pack of guylines, one storage bag, a storage bag for the poles and a bag for the guylines. It's lightweight, portable and convenient. So, it's great for use at home or for a myriad of outdoor adventures.
Pros
Lightweight and portable
Comes with guylines and galvanized ground nails
Convenient storage and carrying bags for every part of the windbreak
Good for very small dogs
Made of durable waterproof cloth with a PVC window
Cons
The dog must be very small in order for this to be effective at shielding it from the weather
Many users claim the windbreak is actually three feet and not four
There are no instructions and it is very time consuming to setup
[maxbutton id="1″ url="https://www.amazon.com/HIKEMAN-Camping-Windbreaks-Stove-Windscreen/dp/B08THBH9B9/?tag=dogplayoutdoors01-20″ text="Check Price Now" ]
---
The windbreak featured by ARB is good for dogs so long as you already have one of their awnings. Comprising lightweight polyurethane coated 300GSM poly cotton canvas, it's fully waterproof and offers UV protection. As a matter of fact, the UVP rating of the windbreak is 50+. This is the same material as all ARB awnings.
The tie down points for each windbreak also help to further secure the awning. This means your dog will not only be protected, but the enclosed structure will keep your precious pooch safe. It comes with four stakes to safely stretch and secure the windbreak into the ground.
The whole thing weighs about 5¼ lbs with dimensions measuring 21 inches long by six inches high and six inches thick.
Pros
Offers complete waterproofing as well as UV protection
Matches up perfectly with an ARB awning
Great for almost any size dog, depending on the size and height of the awning
Made to be incredibly durable for years of use
Cons
Doesn't make a good windbreak on its own
You have to have an ARB awning in order for the windbreak to be effective
[maxbutton id="1″ url="https://www.amazon.com/ARB-813403-Windbreak-Side-2100/dp/B074S763BY//?tag=dogplayoutdoors01-20″ text="Check Price Now" ]
---
Although intended to be a camping stove cover, this windscreen by REDCAMP (see Amazon) is solid and durable. It comprises aluminum and has hinged panels. This means you can use it on your dog and surround it on at least three sides. Such a thing is excellent for super windy days.
It also comes with a convenient carrying bag, so you can use it at home or on the go. It weighs only seven ounces but measures 26 inches tall by 9½ inches wide with a ½ inch thickness. The fact that a stove is the main focus of protection for the windscreen, it will be able to handle rough weather or your dog's activity.
There are eight removable plates, which means you can adjust the length for your dog. The hinges allow you to maneuver the panels/plates around the position of your dog in relationship to the wind's direction. Yet, it's lightweight so you can put it anywhere you need.
Pros
REDCAMP has a money back guarantee with a 360-day limited manufacturer warranty
Removable and adjustable hinged panels for the most convenient setup
Durable and strong enough to withstand bad weather or your dog's rowdy activity
Can block wind from almost any direction
Cons
The pins that hold the hinges of the panels together tend to be loose and fall out
Some users report the material is flimsier than advertised
[maxbutton id="1″ url="https://www.amazon.com/REDCAMP-Windscreen-Aluminum-Windshield-Lightweight/dp/B074556T6D/?tag=dogplayoutdoors01-20″ text="Check Price Now" ]
---
This privacy shield is a perfect windbreak for pups. It comprises the best materials for the ultimate in protection from wind. You can use it for camping, barbecues or in the backyard. The transparent PVC strips give a viewing space beyond the cloth.
Made to be sturdy and durable, CargoTi's windscreen has 300D lattice Oxford cloth. This means it is resistant to wear and water. There are 12 points from which to hang additional items on the windscreen. This can be good for storing your dog's toys or hanging a toy for your dog to engage with.
It's lightweight and portable, complete with windproof ropes, struts, iron nails and a storage bag to keep everything in. The whole thing weighs just over 5½ lbs and comes in a selection of colors.
Pros
Built incredibly durable to withstand wind, rain and other conditions
Convenient storage bag to carry all the parts that come with the windscreen
Has extra hooks for hanging additional items
PVC strips act as a viewing window.
Cons
There are no customer reviews to rely on or see how others feel about it
Dimensions aren't consistent from model to model
Colors photographed may not be what you get
They don't provide all the measurements to know how it will fit a dog
[maxbutton id="1″ url="https://www.amazon.com/CargoTi-Oxford-Camping-Windbreaks-Windscreen/dp/B095PMRY6K/?tag=dogplayoutdoors01-20″ text="Check Price Now" ]
---
Useful Tips for Doggie Windscreens
If the picks above don't suit your situation or preferences, keep the tips below in mind when shopping around for one. Consider the following:
Make sure that the size of the windbreak will be sufficient to the size of your dog. It's going to be frustrating if you have something like a pitbull and get something that only sits four feet tall, for example.
Check that the assembly and setup of the windscreen will be easy, quick and simple. Ones that end up taking forever and a day to put up can be unnecessarily time consuming. It takes away from your enjoyment, especially if you're in the great outdoors.
Ensure the company is reliable and has a good standing among owners of their products. The best clue is when they offer money-back guarantees and/or warranties.
300D Oxford fabric is one of the best windbreak materials. However, PVC and other fabrics can offer additional waterproofing and water resistance. Ensure you understand the fabric comprising the windbreak your looking at.
Any metal parts like poles, nails and stakes should come from solid materials like steel, iron and etc. Aluminum or nickel elements will bend at the slightest provocation.
There should always be a carrying case or storage bag to make transportation easy and convenient.
Conclusion
Getting a windbreak for your dog will be the perfect solution to protect your dog from the elements. These are excellent for those who love spending time in the great outdoors and taking their furry companion along.
See Also:
How to Protect Your Air Mattress from Dog Damage
How to Carry a Dog in a Backpack: Canine Clues
4 Best Dog Harness for Camping for 2022
4 Best Dog Leashes for Camping for 2022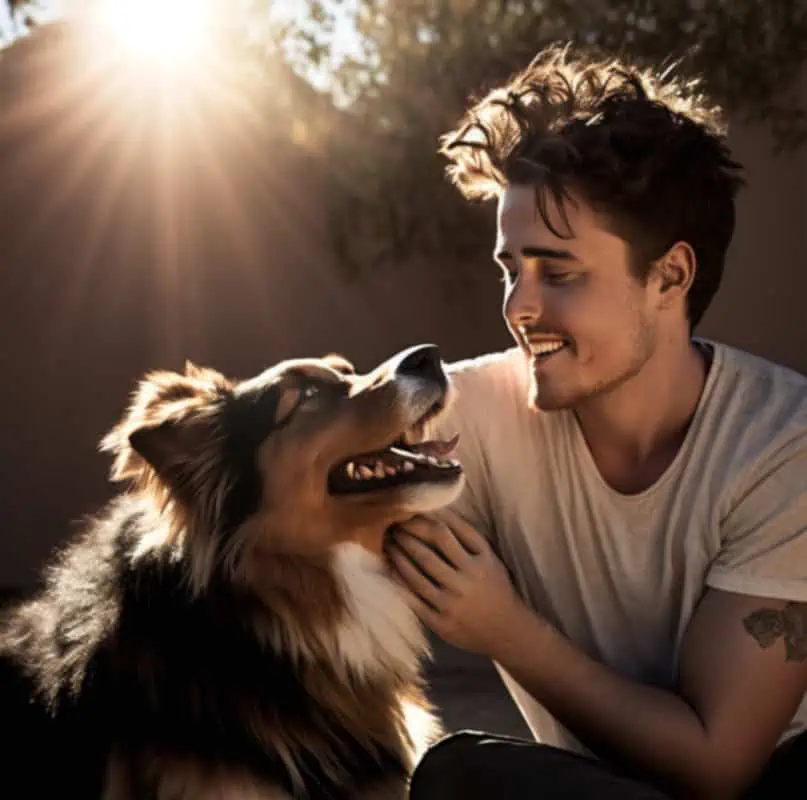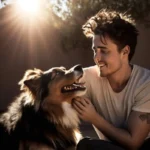 Family Dog Expert Author
Hi there! I'm Stuart, a devoted dog lover and family dog expert with over a decade of experience working with our furry companions. My passion for dogs drives me to share my knowledge and expertise, helping families build strong, loving bonds with their four-legged friends. When I'm not writing for SirDoggie, you'll find me hiking, playing with my beautiful dog, or studying music.