Best Brush for a Lab (5 Efficient, Affordable Picks)
Some pet parents love it, some pet parents hate it. Whatever your stance, your lab needs to get brushed, unless you're ok with an inch layer of dog fur slowly building up around your home.
When choosing a brush for your lab, it's best to focus on ones that remove loose hairs ahead of time to help prevent your pup from tracking them all around the house.
Top 5 Best Brushes for Labs: Our Picks
Brushing your lab is like many things in life—consistency is key. Getting in the habit of regularly brushing your lab, whether it's only 5 minutes a day, will prove more beneficial than a few random "big" brushes here and there.
Related Reading: Best Brushes for Australian Cattle Dogs
Our Top 5 Recommended Brushes for Labs
Alright, let's take a closer look at these top 5 brushes for labs. There's no "one brush fits all" when it comes to labs, or any breed for that matter.
We do hope, however, that these recommendations will help you and your lab get closer to finding that perfect brush.
1. KONG ZoomGroom, Dog Grooming Toy
We earn a commission if you make a purchase, at no additional cost to you.
This brush does a great job of removing excess Labrador hair. The brush can be used proactively in order to minimize the shedding that occurs around your house because it removes loose hair before it is spread around.
The brush also works as a massager, helping to increase blood flow and oil production, which results in a healthier pup with a healthier coat.
The product works well on either wet or dry hair, and many Amazon customers report using it when they bathe their labs.
As opposed to wire brushes, which can often be harsh on your pup's fur, this grooming tool is made out of rubber for maximum comfort. Use this brush to get your dog's shedding under control and all in one place.
2. Hertzko Self Cleaning Slicker Brush
We earn a commission if you make a purchase, at no additional cost to you.
This brush has finer teeth than the last one, which makes it not only perfect for labs and other shedding dogs but also perfect for longer-haired, non-shedding dogs, so if you have more than one pup, this brush could help you kill two birds with one stone. 
The teeth of the brush are flexible and will not irritate your lab's skin, but the brush will remove loose hairs before they can spread around your house.
For your added convenience, a simple push of a button on the top of the brush will release hairs so that you don't need to pull them all off yourself.
3. Furminator deShedding Tool for Dogs
We earn a commission if you make a purchase, at no additional cost to you.
This brush seems to be the best on the market in terms of removing excess hair due to shedding. It's not as gentle as the previous two products, but it gets the job done well.
It consists of many short teeth, meaning that the brush will remove hair without digging unnecessarily into your pet's skin.
Though the brush is extremely effective, it does not work well on wet coats, so make sure your pet is completely dry before using it.
And though it works on different hair lengths, it is not designed for removing difficult mats, so if you have a long-haired, non-shedding dog in addition to your lab, you might need to own two different brushes.
However, if you care about minimizing the amount of hair your Labrador tracks around the house, there is really no better product than this one.
4. Safari Pin & Bristle Brush for Dogs with Wood Handle
We earn a commission if you make a purchase, at no additional cost to you.
The main reason we've included this brush on our list is for its lower price. If you're on a tight budget and cannot afford some of the more expensive brushes listed above, this is still a fairly high-quality brush that gets the job done.
The brush is double-sided, meaning brushing will be a two-step process, but it's still extremely effective. The pin side works to lift out loose hair, while the bristle side is designed to increase blood flow, smooth your pet's coat, and redistribute natural oils.
If you're looking for a multi-purpose brush that doesn't cost you much, this one is certainly worth checking out.
5. Pet Neat Grooming Brush
We earn a commission if you make a purchase, at no additional cost to you.
Pet Neat claims that this brush reduces loose hair in your pet's coat by up to 95 percent without causing your pet pain or discomfort. As if that was not enough, this brush is designed to last, built with durable stainless steel and fine teeth that do not break or wear out, even with frequent use.
The brush works well on both shedding and non-shedding dogs. It's even usable on cats! However, the reason we believe it's especially well-suited to labs (who have both an overcoat and an undercoat) is that it's so effective at penetrating the overcoat and easily reaching the undercoat to remove loose hair that would otherwise end up all over your house. 
The price is also not bad, and for a brush that will likely never need to be replaced, it's an investment you won't regret.
Grooming Tips For Brushing Your Lab
Regular brushing is an essential part of caring for a dog, yet so many owners do not research different brushes before purchasing one.
Different breeds require different brushes and yet there are plenty of low-quality products floating around out there that simply do not get the job done efficiently (some even cause harm to your pup's skin). If you have a long-haired, non-shedding dog, for example, you will want to get a brush that removes mats and tangles as gently and as smoothly as possible.
However, for shedding dogs, such as the Labrador, the matting is not as much of an issue. Instead, Labradors are known to shed at a high rate, making your house into a giant hairy mess.
Therefore, when choosing a brush for your lab, you should focus on picking products that remove loose hairs ahead of time, before your pup has a chance to track them all around the house. That's where we can be of assistance.
Final Thoughts
The above video is a review of one of the products on this list, and it includes some general brushing tips for labs as well.
There you have it—the five best brushes for a lab. Buying a high-quality brush is important no matter what kind of dog you have, of course, but for lab owners, it can mean the difference between a happy pet with a silky, shiny coat and a pet that tracks hair everywhere he goes.
When it comes to Labradors, harsh, wiry, pointy brushes are not likely to be effective, and if they are, they usually cause dogs discomfort and are not good for their coats.
The most effective brushes for labs are the ones that get out mats without injuring the coat or skin and easily remove loose hair, and all of the products we've listed in this article meet those requirements. T
The brushes on here are all excellent quality and priced reasonably, so we're sure that you'll be able to find something here that both you and your pet are happy with.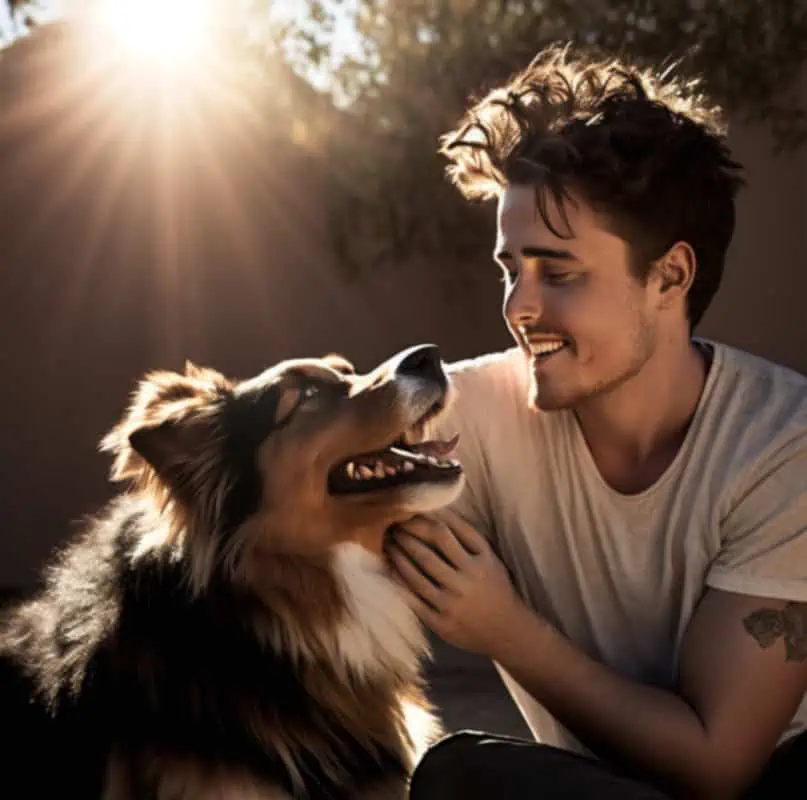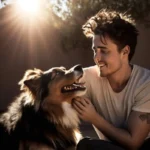 Family Dog Expert Author
Hi there! I'm Stuart, a devoted dog lover and family dog expert with over a decade of experience working with our furry companions. My passion for dogs drives me to share my knowledge and expertise, helping families build strong, loving bonds with their four-legged friends. When I'm not writing for SirDoggie, you'll find me hiking, playing with my beautiful dog, or studying music.