Benefits of Cold Pressed Dog Food | Best Dog Food?
So you may be wondering what the benefits of cold-pressed dog food are. It is a special cooking method that retains the maximum nutrients of the ingredients by cold pressing the pellets at low temperatures.
Who can resist a playful dog with bright eyes and a smooth and shiny coat? As a caring dog parent, you must be concerned about which food contributes to the overall health of your dog.
Cold-pressed dog food has gained much popularity over the last few years for pet parents due to its purported benefits.
All the vitamins, natural oils, and flavors will remain preserved in the dog food.
Cold-pressed dog food is also a popular choice among pet parents dealing with a dog's sensitive stomach. Because cold-pressed dog food is prepared differently and uses higher-quality ingredients, it can be easier for some dogs to digest.
But one of the benefits your dog is sure to love is the flavor. Cold-pressed dog food has a flavor that dry and even wet dog food can't compete with.
Related Reading: What Is Kibble? Dog Foods Examined
Is cold-pressed dog food better? 
Choosing a good diet for your dog is not always easy. There are many reasons why more and more people want to include cold-pressed dog food in their furry family members' diets.
Let's have a look at the most common reasons for feeding cold-pressed dog food to your dog:
It's Prepared at a lower temperature
Foods prepared at high temperatures destroy proteins, vitamins, and other essential nutrients. This cooking method reduces digestibility and thus absorption within the gut. There is also no steam involved in the process.
The lower temperatures used in the cold pressing method retain those essential nutrients, enzymes, vitamins, and fiber and give superior nutritional value.
It's the closest dog food alternative to a raw diet
Cold-pressed dog food is a great alternative to a raw diet. It involves reduced processing and low cooking that helps to preserve the nutritional integrity and retains more of the "raw essence" of the ingredients used.
it's ideal for sensitive and allergy-prone dogs 
Many dogs are prone to a variety of allergies. Cold-pressed foods are a good choice if your dog has allergies.
This food is usually made from just a few, high-quality ingredients and thus reduces the likelihood of an allergic reaction. 
Cold-pressed dog food uses simple, natural, and wholesome ingredients that make it ideal for dogs with allergies and food intolerances.
It Can be easily softened for your pups 
Some tiny breeds and puppies prefer softer food. The good news is that you can make this food soft by soaking it in warm water before feeding it to your pooch. Cold-pressed dog food can be softened for the tiniest of teeth or the most delicate of mouths.
Dogs will enjoy the taste! 
Cold-pressed dog food maintains the taste of the natural ingredients in a better way with all the goodness locked in. Your dog can enjoy a healthy, tasty meal every day. 
It's Easier to digest
One of the problems with traditional extruded dog food is that it absorbs liquid in the gut and swells up. This causes feelings of discomfort, bloating, or sickness. 
Dogs have a short GI tract as they are designed to eat meat which is an easily digestible food. Cold-pressed dog food pellets dissolve from the outside in and do not expand once digested. This means your furry friend will absorb the nutrients faster and without bloating.
It's closer to "nature"
Cold-pressed dog food often carries a greater resemblance to the natural ingredients the pellets are made from. This food is the solution for dog parents who prefer their pooch to remain on a natural diet.
It's more practical than raw food
You can't easily give raw food to your four-legged friend if you are traveling or are planning holidays. Cold-pressed dog food can be a real option, as raw food's next natural substitute. It is definitely easy to store and carry anywhere.
Cold-pressed dog food results in healthier, tastier food that your dog will definitely love. It will allow them to take in a greater amount of nutrients. 
Health Benefits of cold-pressed dog food
Feeding your dog cold-pressed dog food is an obvious choice when considering your pet's wellbeing. Check out some of the amazing health benefits of feeding your dog cold-pressed dog food:
Cold-pressed dog food leads to better coat conditions. Skin problems, like itching, rashes, or scabs, are prevalent in dogs but healthy, from itching to rashes to scabs. Your dog will have a glowing and shiny coat.
Your dog's weight becomes easier to control with cold-pressed dog food. Cheaper dog food often contains fillers as they are more affordable ingredients. Cold-pressed dog food provides complete nutrition and does not contribute to excessive weight gain.
Your dog's body requires energy to function which is obtained through diet. He needs real nutrition that provides the necessary vitamins and minerals. High-quality cold-pressed dog foods provide appropriate energy sources that are usable over a longer period. 
Cold-pressed dog food increases your dog's life span. A healthy diet is essential to help your dog hit his life expectancy. The starch, dyes, preservatives, and processed nutrients may eventually take a toll on a pup's health.
Cold-pressed dog food improves your dog's immune system. 
This diet provides healthier digestion and is easily absorbed by the dog's body.
Pet parent tip: You must know the best cold-pressed dog food for your dog should be elaborated on the recommendations of veterinary dieticians.
Frequently Asked Questions (FAQs) 
Is cold-pressed dog food safe?
Cold-pressed dog food creates a balanced natural diet with the convenience of complete dry food. It is perfectly safe for your dog and even suitable if your pooch has food allergies and food intolerances.
The cold-pressed dog food is not exposed to heat which could burn off the nutrients. It is suitable for dogs that are prone to bloat gastric dilation, and volvulus. 
Is cold-pressed dog food hypoallergenic?
Cold-pressed dog food is suitable for canines that experience food-related allergies causing adverse effects on their physical health. Cold-pressed dog food is a highly digestible food for your dog.
It is made by gentle processes and fewer ingredients that are particularly suitable for older, vulnerable, or sensitive dogs.
What is the shelf life of cold-pressed dog food?
Although the cold-pressed pellets are made durable, they still have a short storage life as compared to dry dog food. The shelf life ranges from 12 to 18 months which varies in different brands. 
How do you store cold-pressed dog food?
Cold-pressed dog food is close to nature and should be stored like a natural product. 
It is recommended to store it in the original paper bag and a container with a loose lid in a cool and dry place. Do not store in an airtight container or on a cold concrete floor.
Final thoughts
You can help your dog live his best life! A healthy dog can save you from a lot of stress in the long run. If you want your pooch to be in good physical condition and full of energy, it is essential to feed him properly. 
The ideal food is the one that ensures all the nutrients your dog needs for growth and development. The reality is that cold-pressed dog food is a critical part of your dog's thriving health. 
Your dogs deserve only the best! If you are not sure what is good for your dog – we'd be happy to help!
If you have any comments, please do let us know. We would be happy to hear from you.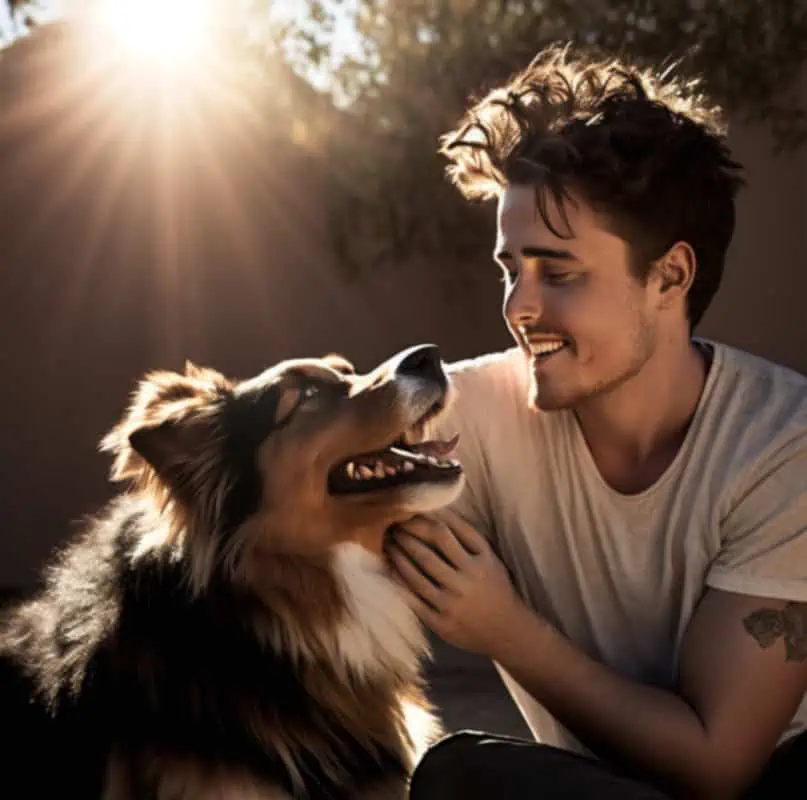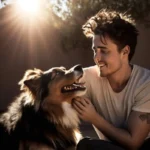 Family Dog Expert Author
Hi there! I'm Stuart, a devoted dog lover and family dog expert with over a decade of experience working with our furry companions. My passion for dogs drives me to share my knowledge and expertise, helping families build strong, loving bonds with their four-legged friends. When I'm not writing for SirDoggie, you'll find me hiking, playing with my beautiful dog, or studying music.