Best Pet Barrier for the Subaru Outback
Does your dog jump into the front seat, block your views, and create potential car accident risk? Are you worried about your family's, your own, and/or your dog's safety while driving? Are you distressed with the scratches and paw prints made by your dog all over your Subaru Outback?
You love your dog even more than you love driving your Subaru Outback. So, it's necessary to protect both yourself and your dog when you are in the car driving or taking a road trip together.
For your dog's safety and to avoid accidents from distracted driving, it's ideal to have a barrier in the car that separates you and your fur buddy while the car is in motion.
If you're looking for the best pet barriers for your car, you're in the right place. We've put together the ultimate guide to help you find the best pet barriers for your Subaru Outback.
Some of the links in this post are affiliate, and we may earn a commission.
Related Reading: Best Dog Ramps For Above Ground Pools
8 Leading Pet Barriers for Subaru Outback
To keep your pet and the rest of your family members safe on the road, a pet barrier is a must-have. Here, we have a list of 8 leading pet barriers for the Subaru Outback. They will definitely make your dog's car experience much safer and comfortable.
1. Jumbl Pet Dog Barrier for SUVs, Cars, & Vehicles, Heavy-Duty – Adjustable Pet Barrier
We earn a commission if you make a purchase, at no additional cost to you.
Jumbl Pet Barrier is designed to safely keep your pets from going from the cargo area to the drivers and passengers seat. It creates a comfortable and safer space for you, your family, and your dog alike.
This pet barrier is fully adjustable to accommodate the Subaru Outback. The Jumbl Pet barrier is constructed out of heavy-duty material and the highest quality of steel wire. The protective brace pads won't damage your car's interior.
Key Features:
Brand: Jumbl Pet
Protective brace pads
Universal fit
Extra strong straps 
Lifetime warranty
Pros:
Constructed with heavy-duty material 
Adjustable 
Easy to install and remove
Will not damage vehicle interior
Stays pretty tight to the headrests
Safe and comfortable for dogs 
Cons:
Some buyers found the hooks to be flimsy
Not sturdy enough for an aggressive dog
2. Rabbitgoo Dog Car Barrier for SUVs, Van, & Vehicles
We earn a commission if you make a purchase, at no additional cost to you.
Rabbitgoo Dog Car Barrier keeps your dog safe and comfortable in the cargo area. With the main panel and two side panels, you could easily adjust the barrier to fit your Subaru Outback.
It is made of high-quality steel with wire mesh and rust-proof material. The wire-mesh design won't block your view in the rear-view mirror and gives the dog a safe guard in the event of an accident.
The barriers attach to the headrests with a nylon strap and metal buckle and can be just as easily removed. It can resist the strong pulling of dogs. Rabbitgoo dog barrier is easy to install and remove without requiring any tools. It is portable to fold up and can be stored anywhere. 
Key Features:
Brand: Rabbitgoo
Colours: black, silver, white
Strong straps
Sturdy buckles
Universal fit
Portable
Pros:
Extendable and adjustable 
Durable and sturdy
Keeps your dog safe in place
Offers a stress-free ride
Works great for big dogs 
No more worries about the tidiness of the car
Can withstand your dog's pulling and grabbing
Quick to assemble
Cons:
Not recommended for fixed headrests
3. MidWest Pet Barrier Wire Mesh Car Barrier
We earn a commission if you make a purchase, at no additional cost to you.
The MidWest Wire Mesh Car Barrier for dogs is fashioned out of a durable wire mesh that can be fully adjusted to properly fit your Subaru Outback. It confines your dog to the vehicle cargo area to reduce dangerous driver distractions.
This durable pet barrier is easy to install and fully adjustable. Your dog will be secured by 2″ of heavy duty mesh and 5 & 9 gauge wire. It includes rubber feet on adjustable rods to protect your vehicle interior from tears and damage. 
The black e-coat finish is perfect for minimizing the sun's glare and increasing your visibility while driving. To protect your dog and interior, rubber moulding is wrapped all around the car barrier.
Key Features:
Brand: MidWest
Strong metal mesh design
Black e-coated finish
Material: heavy-duty tubular steel
Rubber moulding for interior protection
Fully adjustable 
1-year warranty 
Pros:
Superior quality
Durable and long-lasting 
Non-glare coating for driver safety
Reduce dangerous driver distractions
Easy to install
Efficient packaging and shipping
Cons:
This barrier rattles a lot
4. Guardian Gear Pet Safety Vehicle Barrier
We earn a commission if you make a purchase, at no additional cost to you.
The Guardian Gear Pet Safety Vehicle Barrier is meant to help keep your dog safely confined to a specific area within your Subaru Outback. It is constructed with heavy-duty tubular steel and wire for long-lasting strength and durability.
It features a unique design that allows for horizontal and vertical adjustment. It has caps made of rubber on the ends of the poles. The caps protect your Subaru Outback interior fabric and rugs while securing the barrier.
The barriers can be set up in your Subaru Outback within minutes and do not require any tools. The Guardian Gear Pet Safety Vehicle Barrier is a great choice for pet parents with bigger breeds of pooch.
Key Features:
Brand: Guardian Gear
Style: Basic barrier, grid barrier, barrier with door
Vertically and horizontally adjustable
Made of heavy-duty tubular steel and wire
Barriers have a black finish
Pros:
Keep dogs safe and secure in cargo areas of vehicles
Great for large and giant breeds
Durable and long-lasting 
Versatile and adjustable
Easy to store and transport
Easy installation
Cons:
Toy breeds can jump right through the bars
The bars do not stay in place very well
5. Walky Guard Adjustable Car Barrier for Pet Automotive Safety
We earn a commission if you make a purchase, at no additional cost to you.
WalkyGuard Pet Barrier is a headrest mounted dog guard. It has a universal fit and is designed to cover all space from side to side. It's easily adjustable to fit your Subaru Outback fitted with extendable rear headrests.
WalkyGuard pet barrier is made with adjustable powder-coated steel bars and rubber tips. It has two vertical bars that attach to the headrest stems and five horizontally mounted telescopic bars that individually snap into place. The barrier uses brackets and clamps and attaches to the seat very tightly. 
It is quick and easy to assemble, without needing any tools. However, you would need to have adjustable headrests in your Subaru Outback for the barrier to attach to your seats.
Key Features:
Brand: Walky Guard
Attaches to seats with solid clamps
Universal fit
Adjustable powder coated steel bars
Pros:
Folds down, out of the way
Wide range of adjustment
Stylish design
Durable and sturdy
Easy to install
Doesn't need to touch the roof lining
Cons:
Won't work on non-adjustable headrests
Not a good choice for small dogs 
6. Pawple Dog Car Barrier for SUV's, Cars & Vehicles
We earn a commission if you make a purchase, at no additional cost to you.
Make road trips with your dog a safe and comfortable experience for both of you with the Pawple Dog Barrier. It has a steel wire constructed unit that attaches to the headrests of the seats in your Subaru Outback. The barrier can be installed and removed in just a few minutes.
Pawple Dog Barrier has protective pads in all the right places to protect your vehicle's interior. The pet barrier is fully adjustable and is designed to fit your Subaru Outback. The side panels slide outward so it fits neatly around the opening.
The straps are equipped with strong metal buckles. This barrier also has a unique see-through design to help eliminate blind spots, for safer driving.
Key Features:
Brand: Pawple
Universal fit
Fully adjustable
Heavy duty wire mesh
Protective pads protect the interior
Lifetime warranty
Pros:
Easy installation, no tools required 
Durable steel wire
Designed to fit every type of car and SUV
Prevent frequent animal accidents
Cons:
Only attaches to headrests
7. Bushwhacker – Cargo Area Dog Barrier
We earn a commission if you make a purchase, at no additional cost to you.
The Bushwhacker Dog Barrier will keep your dog and your Subaru Outback safe, secure, clean, and protected. It is made of a soft mesh material which is much safer for your furry companion in the event of a sudden stop or accident.
The durable pet screen is secured by metal piping that keeps everything firmly in place. The scratch and tear-resistant mesh is attached to a half-inch tubular frame which has no sharp edges or corners.
Bushwhacker Dog Barrier is lightweight but extremely strong. This thoughtfully constructed pet barrier is easy to install and easy to see through. It is a wonderful pet barrier to keep your beloved dog happy, secure, and protected on roadtrips.
Key Features:
Brand: Bushwhacker
Steel and high-quality mesh fibre
Scratch and tear-resistant
No sharp edges or corners
Attaches to backseat headrests
Lightweight 
Pros:
Made to last
Many options to attach the unit to the vehicle
Allow clear visibility and flow of air
Easy to install and fix with headrests
Durable
Cons:
Not adjustable, one size only
Doesn't allow you to get your arm through to touch your pet
8. Travall Guard Compatible with Subaru Outback
We earn a commission if you make a purchase, at no additional cost to you.
Travall Guards are designed specifically for Subaru Outback BS 2014 – 2019 for a snug and precise fit. The Travall pet barrier stops your dog and trunk contents from entering the passenger cabin. It forms a protective barrier between your vehicle's trunk and the back seat area. 
There's plenty of space between the mesh so you can see what's going on behind you. It fits securely into position and is easy to install. Once installed, the barrier fits snugly into place and doesn't rattle.
The good thing is that if you choose to remove the guard at any time from your Subaru Outback, there is no residual damage. This thoughtfully designed product will give you years of reliable service.
Key Features:
Brand: Travall
Innovative design 
Snug and precision fit
Made for everyday use
Pros:
Easy installation 
Solid construction
Rattle free
No drilling or vehicle modifications required
Keeps your dog, luggage, and outdoor gear secure in the trunk area
Cons:
The assembly instructions are not clear
Best Pet Barriers for Subaru Outback: Buying Guide
Keep your dog safe and secure with the best Subaru Outback pet barrier on the market. When choosing the best option for your Subaru Outback, it's best to put the pet before the vehicle. Having all these descriptions at your fingertip, hopefully, you can now choose the ideal one based on your preference.
Here are some of the most important factors to consider when choosing a dog barrier for your Subaru outback:
Pet Barrier Material: 
When searching for the right pet barrier, you'll want to make sure it's chew-proof to prevent your dog from easily destroying it. The material should keep your dog safe and ensure that the barrier is durable. 
Metal pet barriers are typically sturdier, more durable, and offer more security. Start by looking for pet barriers made with toxin-free finishings and sturdy steel. Avoid manufactured pet barriers as they're often less durable and can be made with harmful chemicals.
Pet Barrier Height and Width 
The height and width of pet barriers can vary. Always ensure that it keeps your pet safe and fits properly into your Subaru Outback. Before buying a pet barrier, be sure to measure the width of the area you want to secure. You can also consider an expandable barrier with extensions. 
Ease of Installation:
Depending on its exact materials and design, a dog car barrier can be easy or more difficult to install. A good dog barrier should be easy to install and uninstall. There is a high chance that you will forgo a barrier that's difficult to install on short trips. This could be hazardous for your dog.
Universal Fit:
The pet barrier should fit perfectly and securely in your vehicle. It is advisable to make sure that your option has a universal fit and fits well in your Subaru Outback.
Select a pet barrier that sits firmly in place. This will prevent your dog from jumping up front on you or your passengers. As an added bonus to the safety implications, your car seats will also be protected from scratching, drooling, and shedding hair.
Easy-Fit:
Choose a barrier that won't damage your car when it is installed. The best options are those with rubber and straps that can secure them without digging and damaging the base you are fixing or tying them.
Barrier Transparency:
When selecting a car dog barrier, it is vital to assess how it will impact the driver. The ideal pet barrier should be transparent to allow a clear view through to the rearview window. Preferably it should not limit the driver's view in any way.
Tips For Travelling With Your Dog
Your dog might be the cutest passenger in the car, but it's often the messiest one as well. Now that you are prepared to protect your car with seat covers, you need to think about the rest of the trip. Here are some helpful tips for travelling with your dog:
Keep your dog restrained during the ride. Controlling your dog's movement is important for your safety and those around you.
Before you take off on a long trip, take several short trips with your fur buddy to get them accustomed to travelling in the car.
Don't let your dog stick their head out of the window to get fresh air. It looks cute but is very dangerous in the event of a sudden stop or accident.
Choose the right spot in the car for your furry pal. This is very important for successfully travelling with your dog.
Prepare your vehicle for your dog. Consider investing in pet barriers, car seats, and/or floor covers to protect your car and add comfort for your dog.
Always plan rest stops so your dog can have a break, drink water, take a walk, and eat. 
Before you hit the road, work on obedience and manners. It's best if your dog knows the basic commands, like "sit" and "stay".
To keep your fur buddy healthy as you travel, bring along a supply of its regular food. Don't forget to bring along bottled water for them to drink.
If your dog is sick and requires medication, make sure you have enough for the entire road trip.
If you are taking your dog on a long journey, pack their favourite toys, blankets, and bed so that they don't feel anxious.
Be prepared for an emergency. Research vet or animal hospitals in the area you will be visiting ahead of time.
Always take into consideration your dog's health, anxiety level, size, and weight. 
Be sure to never store suitcases, coolers, or anything hard or sharp in the same area as your dog.
By planning ahead and following these tips, you can ensure your journey is safe and comfortable for you and your furry member.
In Closing 
Hopefully, you've found a pet barrier that fits your requirements in our review. Keeping your dog safe and sound at all times, including while in a vehicle, is of utmost importance to dog owners. With a sturdy barrier to keep your pet safely in the cargo area, the trip can take off!
Thanks for dropping by and taking a look at our top 8 pet barriers.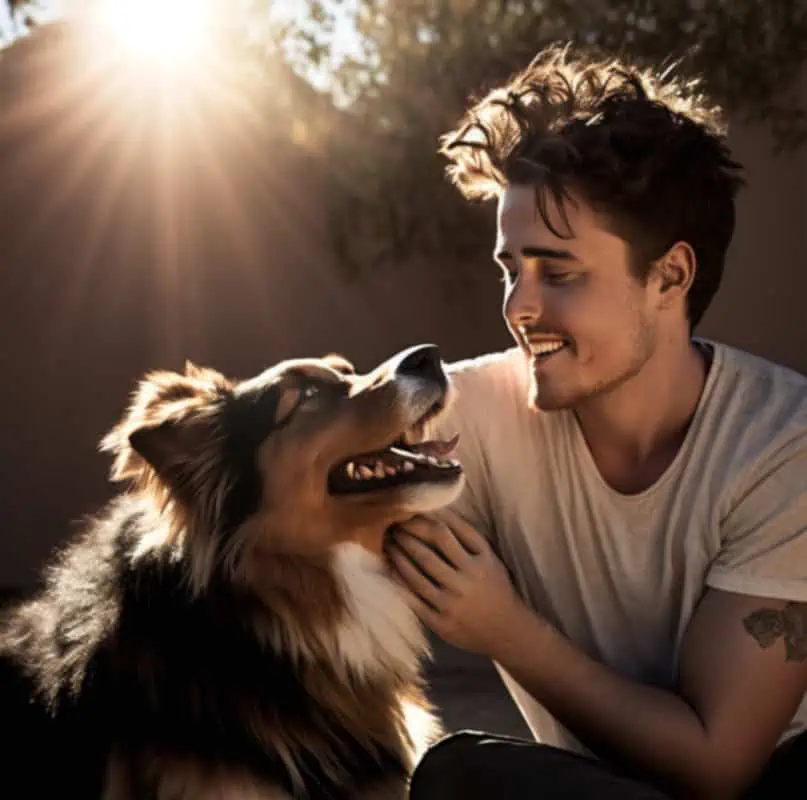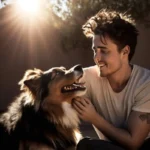 Family Dog Expert Author
Hi there! I'm Stuart, a devoted dog lover and family dog expert with over a decade of experience working with our furry companions. My passion for dogs drives me to share my knowledge and expertise, helping families build strong, loving bonds with their four-legged friends. When I'm not writing for SirDoggie, you'll find me hiking, playing with my beautiful dog, or studying music.