What Size Crate For A Beagle? Tips for Buying
Are you looking for the best dog crate for your Beagle? Are you wondering what size crate is best for your four-legged friend? Look no further! We have come up with a comprehensive article on the right size crate for a Beagle.
The Beagle is small to a medium-sized hound dog. This is one of the most popular and loved dog breeds around.
These are curious, friendly, and energetic hounds that require plenty of playtime.
Some of the links in this post are affiliate, and we may earn a commission.
Related Reading: Crate Training Tips for Beagles
What is the right crate size for a Beagle?
You need to choose an appropriate Beagle crate size when you take a puppy to your place. You don't need a very big crate in which your pal has a lot of space. The crate should be of sufficient size for Beagle to stand up and turn around.
So, what is the right-sized crate for a Beagle?
We recommend a crate of 30-36 inches for a Beagle. The average height of an adult Beagle is 18 to 22 inches and body length is 20 to 25 inches. So make sure to select the crate with the dimensions of anything close to it.
Beagles prefer an enclosed space in which they can feel safe and secure. The crate is a one-time purchase so it is essential that you buy the right one.
What makes a good Beagle dog crate?
It is a pleasure to see your little furry friend play and sleep in its crate. Here are a few reasons to buy a crate for your Beagle:
A crate is a safe place for a Beagle when it can stay on its own
When a Beagle is in the crate, it is protected from small kids and other pets
Beagle can easily travel by plane or by car with you. Your dog can comfortably spend a few hours
A place that helps to keep your pet away from getting into danger
Dog crates are available in many types and sizes. There is no one-size-fits-all solution. The choice has to be made based on your requirements. Beagle crates have a wide range:
Plastic crate: Plastic dog crates combine the portability you need with lasting durability. Most of the plastic carriers cannot fold flat, which can be a problem for storage. They are safe for transportation in a car and are suitable for air travel.
Metal crate: These crates allow a tremendous amount of airflow. Dogs enjoy good visibility whilst feeling safe and secure.
Many of these come with divider panels that allow you to adjust the size of the crate as your Beagle puppy grows. It is easy to clean and does not absorb a doggie odor.
Soft-sided crate: Fabric carriers on the frame are a great solution for already crate-trained Beagles. They are lightweight and can be easily folded when you do not need them.
3 Best Dog Crates for Your Beagle
There are plenty of options out there and one tends to get confused easily. Let's look at a few of the best crates for Beagles:
1. Petmate Ultra Vari Kennel
We earn a commission if you make a purchase, at no additional cost to you.
You and your Beagle will travel in style with Petmate Ultra Vari Kennel. This cozy kennel is made up of heavy-duty recycled plastic. The 360-degree ventilation openings give pets fresh air and increased visibility.
It features an easy-open front latch to quickly access your Beagle. The crate comes with tie-down strap holes and a raised interior. The kennel is available in different sizes, ranging from 25-90 pounds.
PetMate Ultra Vari crate is very easy to assemble and easy to open. If you travel with your Beagle more often, go with this crate.
Key Features
Brand: PetMate
Color: Taupe/Black
Material: blend
Available in 4 sizes
Age range: all life stages
Heavy-duty, plastic shell
360-degree wire ventilation 
Pros
Lasting durability 
Provides ample fresh air 
Increased visibility for Beagle 
Secure and comfortable for travel
Stress-free assembly 
Cons
Not a good option for escape artists
2. MidWest Homes for Pets Dog Crate
We earn a commission if you make a purchase, at no additional cost to you.
iCrate dog crate by MidWest Homes for Pets is designed completely around the safety, security, and comfort of your Beagle. It features safe and secure slide-bolt latches, rounded corners, and a durable E-coat finish.
In case of accidents, this crate has a washable plastic pan for easy cleanup. It is available as a double or single door crate. The metal design can be collapsed down with ease and stored away when needed.
Key Features
Brand: MidWest Homes for Pets
Material: metal
Style: single door and double door
Available in multiple sizes
Age range: all life stages
Slide bolt latches
E-coat finish
Rounded corners
Removable plastic pan
Divider panel
Portable design; collapsible for movement and storage
Pros
Comfortable for your pet
Ensures safety of your dog
Suitable for indoor use and house training
Easy to clean
Two doors for easy access
Easy to store or take on the go
Cons
3. AmazonBasics Folding Soft Dog Crate for Crate-Trained Dogs
We earn a commission if you make a purchase, at no additional cost to you.
If your Beagle is already crate trained, AmazonBasics Folding Crate is a good option. It gives ultimate comfort and convenience to both you and your Beagle.
The crate's rounded corners protect floors and car interiors from undesirable scratches.
A strong, yet lightweight PVC frame maintains the crate's overall shape without adding unnecessary weight. This dog crate has two mesh doors at the top and front that close using a zipper. 
The crate fabric can be hand washed and is easy to clean. It is also collapsible and can be folded away easily.
Key Features
Brand: AmazonBasics
Material: PVC frame and polyester fabric
Style: 2 doors (top and front)
Mesh windows on three sides
Available in multiple sizes
Secure zipper closures
Folds flat for compact storage
Pros
Comfortable for you and your pet
Ventilation on all four sides
Sets up in seconds
Space-saving storage
Easy to clean 
Ensures a safe and reliable containment
Lightweight
Durable 
Cons
Only suitable for crate-trained dogs
How to crate train your Beagle
Crate training is a very important step in Beagle ownership. Crate training your Beagle may take some time and effort but can be useful in a variety of situations. It offers your Beagle a safe place while traveling. 
Take crate training slowly and make the whole experience pleasant for your pup. Here is how you can crate-train your Beagle:
Establish the proper mindset that crate training isn't "imprisoning" your dog.
Place the crate in a room where your dog spends a lot of time. Introduce your dog to the crate. 
Determine how your dog will be most comfortable. You may make it an activity-filled area so that your Beagle doesn't feel lonely.
Place a few treats and a pile of toys in the middle of his crate and then place your pup inside next to them. Close the door and leave your Beagle alone for five minutes to explore.
If your Beagle decides to bark to show displeasure, let it go on until your dog becomes tired of complaining. Then praise your dog, give a treat, and let it out.
Make the crate comfortable for your pup. It should be equipped with a comfortable bed and puppy-safe toys. 
Have several toys for the crate and rotate them so that your Beagle may not get bored.
Give your dog treats to encourage it to stay in the crate. 
Be patient and praise while crate training and your Beagle will soon be happy staying in his crate. If the crate training experience is pleasant, your Beagle will love it. If it is uncomfortable, your Beagle will show resistance.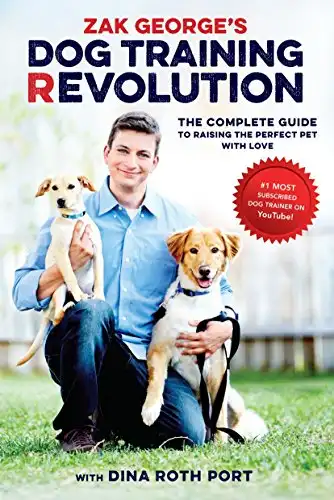 We earn a commission if you make a purchase, at no additional cost to you.
Things to avoid when Crate Training a Beagle
Here are a few things that you must keep in mind while crate training your Beagle:
Don't use the crate as a punishment for your Beagle.
Do not abuse the dog in a crate
Dogs should never, ever have collars, harnesses, or leash on when they're in the crate. This is hazardous and the dogs may choke themselves.
Do not force your Beagle puppy to get into the crate
Don't use the crate as an alternative to training and walking
Frequently Asked Questions
When should you get a crate for your Beagle?
You should have a crate for your Beagle pup before you bring your dog home. A crate provides a safe and secure place for your Beagle to relax. 
Do you need a different dog crate for a Beagle puppy?
No, a dog crate is a one-time purchase. You should get a crate for a grown-up Beagle in the first place. Most of the modern crates come with a partition. Dividers allow you to reduce the size of the crate and extend it as your puppy grows. 
What to put into a Beagle crate?
Here's what you can put in a Beagle crate:
Put a comfortable dog bed inside
Keep your Beagle hydrated in a crate and provide him with enough water. 
Put his favorite toys inside. They help to cope with anxiety and boredom.
Related Reading: Why Is My Beagle So Hyper?
Final Thoughts
The crate should be a place your dog can claim as its own. Your Beagle should feel safe and secure in his crate. We hope this article helped you in choosing the best dog crate for your Beagle.
Shoot us a message and let us know if this article was helpful. If you have any further questions about the Beagle crate, don't hesitate to ask.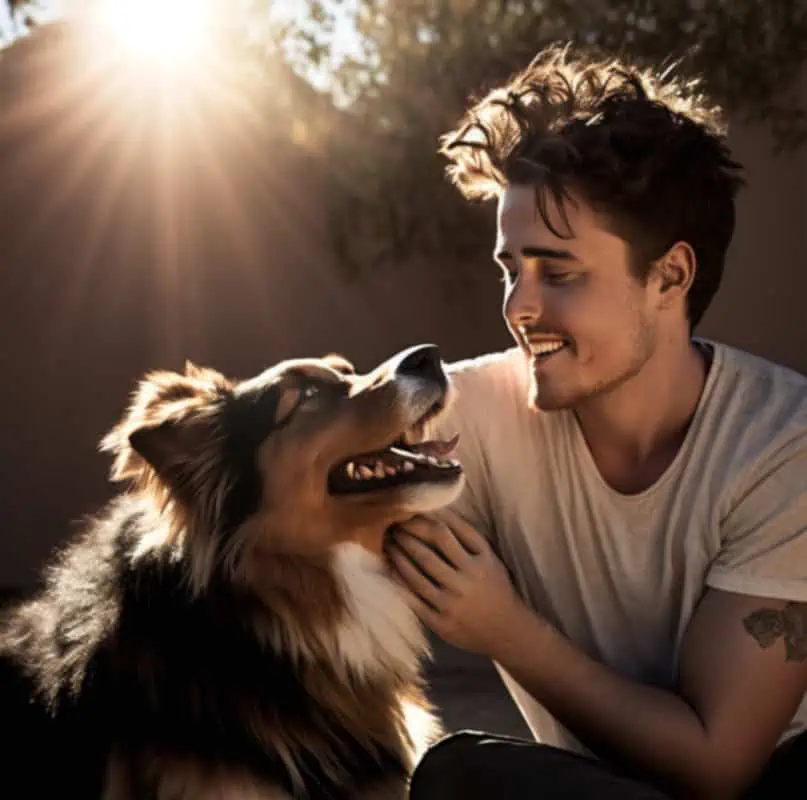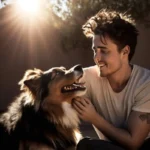 Family Dog Expert Author
Hi there! I'm Stuart, a devoted dog lover and family dog expert with over a decade of experience working with our furry companions. My passion for dogs drives me to share my knowledge and expertise, helping families build strong, loving bonds with their four-legged friends. When I'm not writing for SirDoggie, you'll find me hiking, playing with my beautiful dog, or studying music.