What Happened to PawNation.com?
PawNation.com was a website that provided pet owners and animal lovers with various news, facts, and trivia about dogs and cats. The site also had cute and funny videos of pets. Visitors to the website could also read true adoption stories and see different animals that were part of the Paw Stars.
If you try to access PawNation.com today, you will first get a message indicating that you are visiting an unsafe site. If you insist that you want to visit the website, you will land on a page that seems to be owned by Yahoo with a promise "Will be right back… Thank you for your patience. Our engineers are working quickly to resolve the issue."
Suppose the engineers at Yahoo are indeed working on resolving the PawNation.com broken link issue. In that case, they are not doing a great job because they have been trying to fix this since 2018.
What happened to the website that once invited visitors to "Follow PawNation" and "Never miss a single purr or woof"? This is the question we attempt to answer in this article. We follow the history of the website, how it changed hands over the years, and some of the content it carried.
The History of PawNation.com
PawNation.com was established in 2009 with a specific focus on interesting pet-related stories. One such story was written by Maria Coder on March 13, 2009. It revolves around Vickie Mendenhall and her boyfriend, Chris Lund. They bought a $27 couch only to discover a cat had traveled from the furniture shop to their home hidden in the sofa.
"The kitty couldn't have ended up in a better home – Mendenhall works at SpokAnimal CARE, an animal shelter," reports Coder. 
From the archived pages, it's not clear who established PawNation.com. However, an article published by Loop News, the Caribbean news app, tells the story of Micah Clarke, the founder of Paw Nation, a manufacturer of pet décor.
It's not clear whether there is a connection between Clarke's Paw Nation and PawNation.com. However, what is clear is that in March 2009, the website's content copyright belonged simply to PawNation. By May the same year, the website content copyright belonged to AOL LLC, and the AOL Living logo was introduced.  
AOL Living is owned by Yahoo, the owner of other applications like Yahoo Sports, Yahoo Finance, Yahoo Fantasy, and Yahoo Mail.
The Content
People who visited PawNation.com could post photos of their pets or vote for the cutest among the many pets showcased on the website. Also, they could easily share the blog posts and videos they found on the site on different social media platforms.
But what type of content could you expect from PawNation.com? Let's see a few examples.
A Whopping 17 Puppies
The piece entitled Dog Gives Birth to 17 Puppies in Germany is an example of a news article you could find on the website. In this piece, Kristen Seymour reports that "A dog in Germany gave birth to 17 puppies in September, and thanks to her devoted owner, all eight females and nine males have survived."
Behold a Zedonk Is Born
In a piece about the birth of a zedonk (known as Pippi) at the Chestatee Wildlife Preserve in Dahlonega, Georgia, Kirsten Taylor says, "if you don't know what that [zedonk] is, you're not alone." She then goes on to explain that "The zedonk is a rare zebra-donkey mix."
Taylor quotes the owner of the reserve where Pippi was born, who says that although the young one had "the brown face (and body) of a donkey, her behavior skews zebra." He adds, "While donkeys often lounge on their sides, zebras – and Pippi – tend to sit up, always on alert."
The World's Ugliest Dog
Who cares about being called the "World's Ugliest Dog" when you can walk away with $1,000? Reporting on PawNation.com about the World's Ugliest Dog competition, Josh Loposer describes the winner, Princess Abby, as "The unsightly four-year-old Chihuahua mix [who] sports a gray, brown, and white coat, a set of oddly misshapen legs, and a deformed left eye."
While Loposer's news article is about being ugly, it is a feel-good story. Loposer reports that the "Proud owner Kathleen Francis rescued Princess Abby only three months ago after the malnourished pup was found walking the streets of Lake County, Calif. covered with fleas."
Some people were not impressed by this competition. Loposer quotes a commenter who wrote, "I think it's quite heartless to choose a dog that suffers from a congenital defect, and label it as being 'ugly."
Adoption Stories
One of PawNation.com's most popular sections was the adoption stories that people shared. The website said, "One of the greatest things one can do is save a life, and that's exactly what pet adoption accomplishes."
This section told stories of how abandoned animals infested with lice were saved and given new homes. Readers who had adopted pets used the section to tell why adoption was one of the best decisions they had ever made.      
Redirecting to Mom.me
By the end of 2015, visitors to PawNation.com were being redirected to Mom.me/pets. Mom.me described itself as "a place created by moms that offers tools to help parents raise the next generation of happy, kind and confident kids."
The owners of PawNation.com don't provide any details as to whether the redirect to Mom.me indicated a change in the ownership of the website. However, the content copyright at this time belonged to Whalerock Digital Media, and the AOL Lifestyle logo still appeared at the bottom of the site.  
What Then Happened to PawNation.com?
PawNation.com redirected to Mom.me until the end of 2018. At this time, the link broke. A visit to the site triggered the message, "Sorry, the page you requested was not found."
It's not clear whether the PawNation.com to Mom.com link will be restored in the future. However, if you consider that the promise to repair it was made in 2018 and Mom.me is no longer online, it becomes apparent that very little is happening in that direction.  
See Also:
When Do English Setters Get Their Spots?
Dachshund vs. Badger: Who Wins?
Why Does My Dog Looks Pink at Night?
Wolf vs. Dog – (Size, Appearance, Behavior, Movement)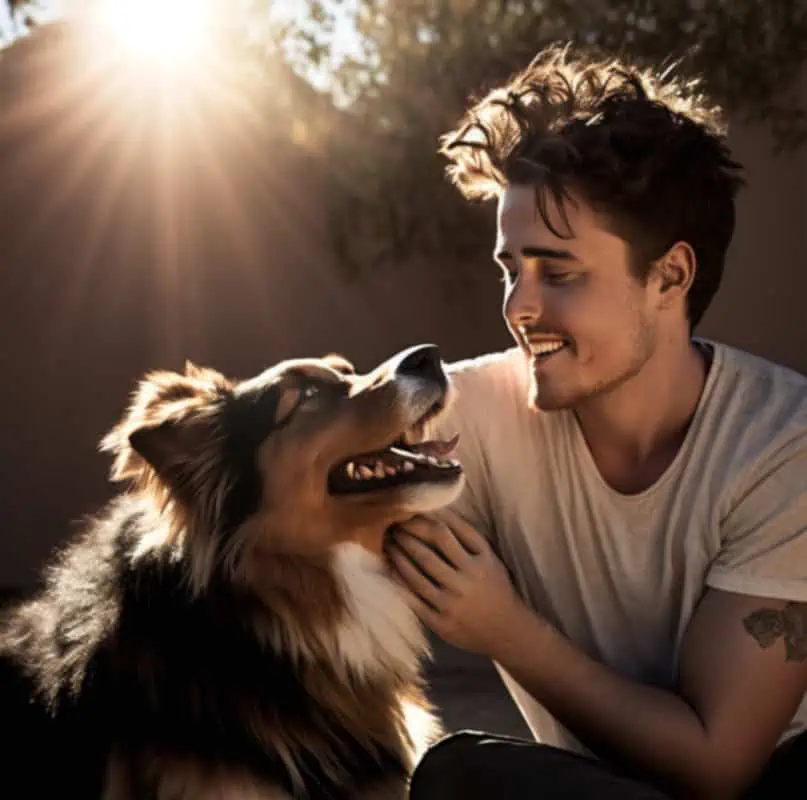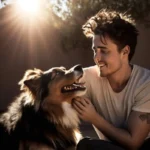 Family Dog Expert Author
Hi there! I'm Stuart, a devoted dog lover and family dog expert with over a decade of experience working with our furry companions. My passion for dogs drives me to share my knowledge and expertise, helping families build strong, loving bonds with their four-legged friends. When I'm not writing for SirDoggie, you'll find me hiking, playing with my beautiful dog, or studying music.