Wahl Mini Arco vs. BravMini: Here are the Differences
Professional groomers—as well as pet owners who do their own DIY grooming at home—rely on dog hair clippers, and cordless Wahl hair trimmers/clippers are among the most popular grooming tools on the market. These lightweight, cordless Wahl clippers provide an excellent value for the money, receiving top reviews for efficiency and ease in their cordless variants. The flexibility and convenience of the clipping that battery-powered grooming devices provide also significantly appeal to the occasional at-home groomer.
Wahl's 100-year history of high-quality clipper manufacturing guarntees that you'll receive a fantastic product at a reasonable price. So, considering Wahl's legacy, let's compare two of their best products: the Wahl Mini Arco and the Wahl BravMini.
According to our expert opinion, we think the BravMini is best for toy and tiny breeds, and the Mini Arco is best for small- to medium-sized dog breeds.
The BravMini is a small trimmer that is not ideal for full-body trimming. The blade is a tiny version of a #30 blade, and there are no guiding combs included in the BravMini box. Often, vets will not recommend using it on adult dogs unless your pet is already accustomed to it since its blade size may cause some irritation.
However, the BravMini is excellent for face, feet, and tail trimming ("FFT") if your little or toy dog is already accustomed to it. Because of the Bravmini's small size, it is easy to get into all of the nooks and crannies one will find when grooming a dog.
On the other hand, the Mini Arco is a full-size cordless trimmer that may be used for full-body work (though it may not be as effective as a corded trimmer for certain hair types and thicknesses). A guard comb set is also available for purchasing separately. Mini Arco batteries don't retain a charge for very long, so you will have to swap them out numerous times during a proper grooming session.
Let's have a closer look at both of these clippers.
| | |
| --- | --- |
| Major Differences Between the Mini Arco and BravMini   | Major Similarities Between the Mini Arco and BravMini   |
| The Mini Arco is a little quieter than the BravMini.The Mini Arco comes with a 45-minute runtime, and the BravMini comes with a 100-minute runtime.The BravMini is best for tiny breeds, and the Mini Arco is best for small- to medium-sized dog breeds.   | The BravMini and the Mini Arco are both quieter than most clippers.Both are affordable.Both are made by Wahl.Both are cordless.Both have the same blade size (#30).   |
The Wahl BravMini chargeable trimmer (see Amazon) offers consumers up to 100 minutes of cordless operation and is equipped with a fine cut blade (#30) for precise trimming. The BravMini is a quiet and lightweight trimmer that is ideal for trimming the ears and faces of pets who are sensitive to noise.
Faces, ears, and pets' paws may all be trimmed using this tool.
Kit contents include:
Cleaning brush
Charging stand
Blade oil
#30 fine cut trimmer blade
Five-position adjustable comb attachment

Pros:
Cordless and quieter for pets who are noise-sensitive
Ideal for hard-to-reach places, faces, and noise-sensitive animals
30-day money-back guarantee
How beneficial is the Wahl BravMini for dog owners?
When it comes to evaluating this cordless dog grooming clipper, it's important to start with the claim that it is dog-friendly. According to the specifications, it operates smoothly with minimum vibrations from the blades.
With these clippers, there should be no concerns about dealing with delicate areas like the face and paws. Nervous young dogs should have no trouble getting their show cut done, as well as getting it done without any difficulty.
There are several dogs shown online that behave calmly and properly around the clipper, which shows that it meets all of a good clipper's criteria. Another consideration is the number of owners noting the comfort they have in using the product.
This trimmer provides an effortless cut, and it does so at a rate of 5,350 strokes per minute. When it comes to making cool, rapid cuts with the BravMini, the blade oil also seems to aid well, and the comb will simplify the process of styling the hair.
[maxbutton id="1″ url="https://www.amazon.com/Wahl-Professional-Animal-BravMini-41590-0438/dp/B00IN24ILE/?tag=dogplayoutdoors01-20″ text="Check Price Now" ]


Compared to the BravMini trimmer, the Mini Arco trimmer is a little quieter and also provides a great trimming experience.
The Wahl Mini Arco trimmer has both corded and cordless options and can be used both indoors and outdoors. When using the cordless option, this tool has a run duration of 45 minutes when completely charged, which is excellent. In addition to the trimmer, the packaging also includes a #30 detachable blade, a charging wire, two attachment combs, a brush, and oil.

Pros:
Almost noise-free
For short to medium thickness coats
Perfect for breeds like Bichons, Shih Tzus, Terriers, and Spaniels
It can be used on household pets as well as livestock (like horses) and is great for trimming and touch-ups on muzzles, faces, ears, legs, etc.
 [maxbutton id="1″ url="https://www.amazon.com/Wahl-Professional-Animal-MiniArco-8787-450A/dp/B000634JDU/?tag=dogplayoutdoors01-20″ text="Check Price Now" ]
FAQs
Are there any major issues with the Wahl BravMini Pet Clipper that would have a negative impact on its performance?
It is not difficult to find many reviews that highlight the simplicity with which the product can be used on difficult regions such as paws and faces. While this demonstrates a strong selling point for the product, it also draws attention to a significant flaw.
The issue here is that the performance of the BravMini on the pet's body and the rest of their fur isn't quite as excellent as one would want. As a result, some people consider this to be just an extra tool to have in their inventory, alongside having a more serious set of dog clippers.
Additionally, the battery in the BravMini is not replaceable, which is a significant disadvantage. This is a problem when the battery is completely depleted or when there is a defect present in the product, such as when consumers receive faulty items that are unable to retain a charge. A few reports from consumers have noticed that the LED indicator would not turn green.


The final verdict on both of these trimmers
Overall, both the Mini Arco and BravMini are very fine clippers for grooming. This is evident from their large number of 5-star reviews as well as their excellent outcomes on the paws and faces of pet owners' pups.
There is no question that these Wahl dog clippers are high quality and effective, and many groomers highly recommend these clippers. They each have their ideal uses, and this must be taken into consideration by anyone seeking to purchase one of these clippers for use in their home or business.
See Also:
Can Dogs Walk on Grass Seed?
How Long Before Dogs Can Walk on Grass Seed?
4 Best Collars For Double Coated Dogs
4 Best Dog Ramps for a Truck Side Door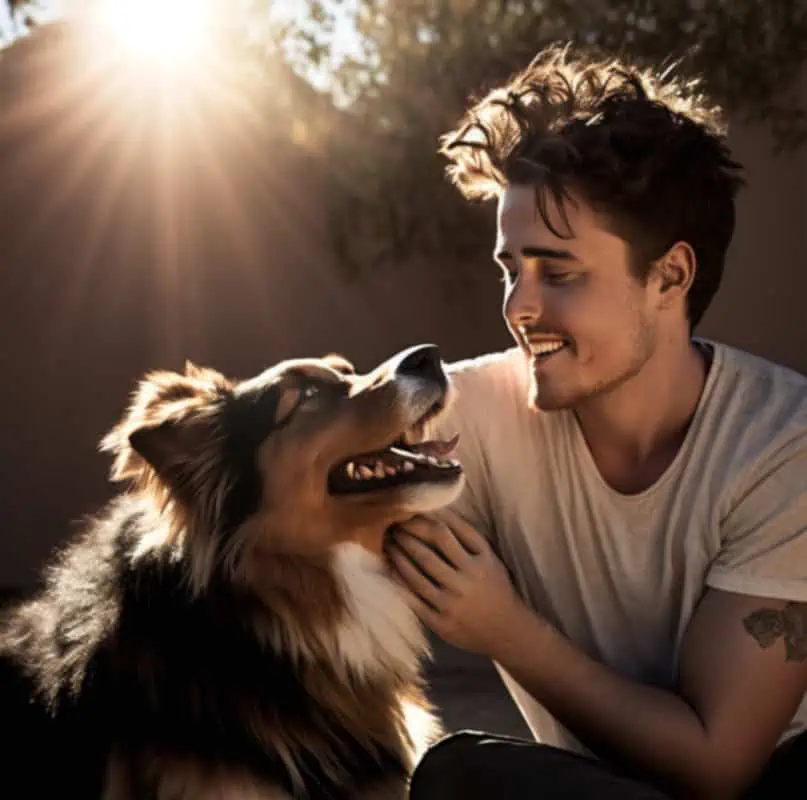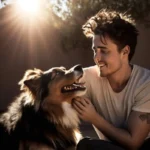 Family Dog Expert Author
Hi there! I'm Stuart, a devoted dog lover and family dog expert with over a decade of experience working with our furry companions. My passion for dogs drives me to share my knowledge and expertise, helping families build strong, loving bonds with their four-legged friends. When I'm not writing for SirDoggie, you'll find me hiking, playing with my beautiful dog, or studying music.