Myths About Dobermans: Debunking Common Misconceptions
Doberman Pinschers, a breed of dog often surrounded by myths, have long been misunderstood creatures. Their striking appearance and guarding tendencies have fueled many misconceptions about their temperament and behavior.
In this article, we will debunk some common myths about Dobermans, shedding light on the true nature of these noble canines. Through dispelling misinformation, we can better understand and appreciate these intelligent, loyal, and loving dogs as they truly are.
So, let's dive right into uncovering the truth about Dobermans and put those misconceptions to rest!
Myth 1: Dobermans Are Aggressive Dogs
Dobermans have a reputation for being aggressive dogs, but is that truly the case? Many people may be surprised to find out that Dobermans are not inherently aggressive.
Where does this myth come from? It may be partially due to their historical role as guard dogs and their strong, muscular appearance. However, just like any other breed, the temperament of a Doberman greatly depends on factors such as its upbringing, training, and socialization.
Did you know that Dobermans are actually considered one of the most intelligent dog breeds? They are highly trainable and can excel in obedience, agility, and even therapy work. This reveals a side of the breed that is often overshadowed by the aggression myth.
So, if Dobermans aren't inherently aggressive, how do they behave? Well, they tend to be loyal, loving, and protective dogs. In fact, they are known for forming strong bonds with their families.
Keep in mind that responsible breeding, early socialization, and proper training are key to ensuring a well-rounded and friendly Doberman. By debunking this myth, we hope to encourage a better understanding of the true nature of these remarkable dogs.
Myth 2: Dobermans Have a Locking Jaw
One common misconception about Dobermans is that they possess a locking jaw mechanism, which allows them to hold onto something with unyielding force. But is this really true?
The short answer is no. There is no breed of dog that actually has a locking jaw. This myth has likely arisen due to the Doberman's strong bite and their tenacity when holding onto something. However, their jaw functions like any other dog, using their strong facial muscles to maintain their grip.
This misunderstanding could be potentially dangerous as it may lead people to fear Dobermans and cause unnecessary distress for both the dog and the owner. Being aware of the truth behind this myth can help dispel these fears and promote a better understanding of this loyal and intelligent breed.
Myth 3: Dobermans Require Constant Exercise
Is it true that Dobermans need non-stop exercise? Let's take a closer look.
While Dobermans are indeed an energetic and athletic breed, they do not require constant exercise. Like any dog, they need a healthy balance of physical activity and rest. Regular exercise is essential for their mental and physical well-being, but they are also adaptable and can adjust to their owner's lifestyle.
That being said, it is important to provide them with daily walks and some form of play or additional activity. A combination of mental and physical exercise is ideal for Dobermans, but constant exercise is far from the reality.
So, what activities can you enjoy with your Doberman?
Play fetch or frisbee
Practice obedience training
Involve them in agility or tracking sports
Try out dog park visits or playdates with other dogs
In short, Dobermans are not exercise fanatics that demand non-stop action. As long as their energy levels are properly managed through regular activities and mental stimulation, they will be content and well-adjusted companions.
Myth 4: Dobermans Are Not Good Family Pets
Are Dobermans really unsuitable for families? Let's address this common misconception. Dobermans are known for their loyalty and protective instincts, but they're often misunderstood as unsociable and aggressive towards kids and family members.
Did you know that Dobermans can actually be affectionate, gentle, and patient with children? With proper socialization, training, and attention, a Doberman can become an integral member of the family. Consistent training and reinforcement can help a Doberman understand their role within the family unit.
It's essential to consider the individual dog's temperament and the family's lifestyle before making any decisions:
Is the family committed to providing exercise, training, and socialization for the dog?
Are there any children with special needs or other factors that should be considered?
Remember, choosing a dog as a family pet depends on various factors, and it's not fair to completely write off a breed based on stereotypes.
Myth 5: Dobermans Are Not Intelligent
Are Dobermans really not intelligent? Let's debunk this myth.
Contrary to popular belief, Dobermans are actually known for their high intelligence and exceptional problem-solving skills. They consistently rank among the top 5 most intelligent dog breeds in the world, according to canine psychologist Stanley Coren's work.
How does their intelligence manifest?
They learn new tasks and commands quickly, often within just a few repetitions. This makes them excellent working dogs, with a long history of serving in various roles such as police and military work, search and rescue, and therapy dogs.
Want more evidence? Check out these highlights:
Training: Dobermans excel in obedience and agility training due to their ability to understand and follow commands effectively.
Adaptability: They adapt well to new surroundings and situations, making them great companions for families or individuals with diverse lifestyles.
Loyalty: Their intelligence also contributes to their strong loyalty and protective instincts towards their owners.
In summary, Dobermans' reputation as unintelligent dogs is simply unfounded. Their intelligence levels make them not only great working dogs but also wonderful companions when appropriately trained and socialized.
Myth 6: Dobermans Have a High Prey Drive
Is it true that Dobermans have an uncontrollable urge to chase and hunt? This is a common myth, but let's look at the facts.
Dobermans were originally bred for personal protection and to act as guard dogs, so their focus was more on people and guarding property rather than chasing down small animals. While they do possess some prey drive, it's not as pronounced as in breeds like hunting dogs.
So, how do Dobermans compare to other breeds in terms of prey drive? To better understand, let's look at some examples:
| Breed | Prey Drive Level |
| --- | --- |
| Doberman | Moderate |
| Greyhound | High |
| Golden Retriever | Low |
As the table shows, Dobermans have a moderate prey drive compared to other breeds. This means that, with proper training and socialization, a Doberman can coexist peacefully with other pets and small animals.
Does this mean you should let your guard down around a Doberman? Not necessarily. It's crucial to remember that every dog is an individual and prey drive can vary. A responsible owner should always supervise interactions between dogs and smaller animals.
Conclusion
In the end, what do we learn about Dobermans and the myths surrounding them? Are they truly aggressive and uncontrollable dogs, or have they been unfairly judged?
Through a better understanding of their history, temperament, and training needs, one can see that many of these myths are unfounded. Here are some key takeaways:
Dobermans are intelligent and trainable, contrary to the myth that they are aggressive and uncontrollable.
They can be great family pets, dispelling the idea that they are only suitable for guarding and protection roles.
Proper socialization and training are essential, emphasizing the need for knowledgeable and responsible ownership.
So, do these myths still hold up? By critically examining the evidence, it becomes clear that Dobermans are misrepresented and deserve a fair chance at showing their true, loving nature.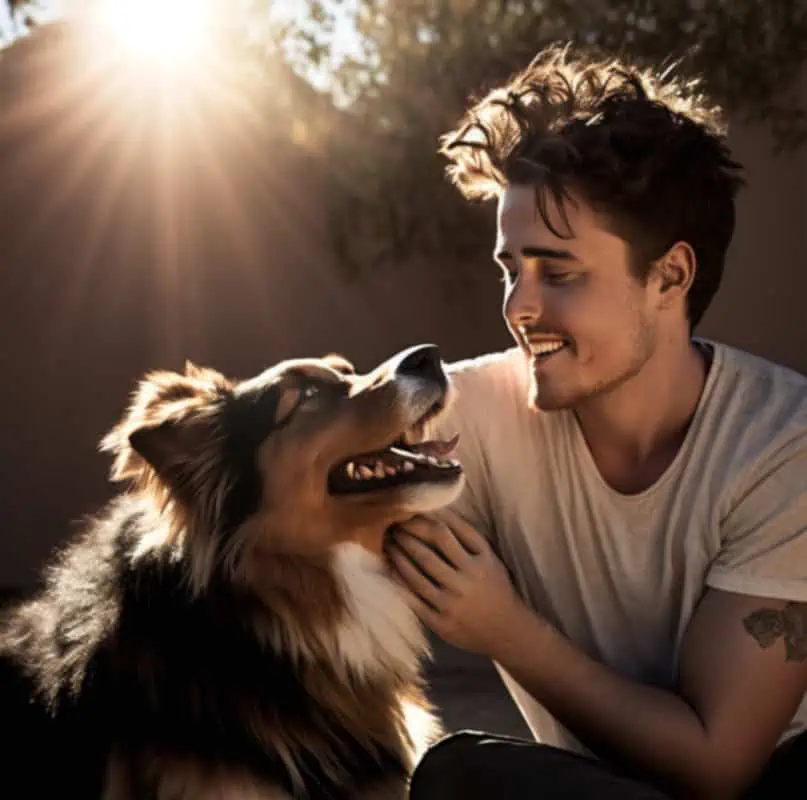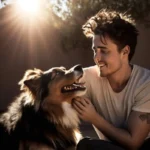 Family Dog Expert Author
Hi there! I'm Stuart, a devoted dog lover and family dog expert with over a decade of experience working with our furry companions. My passion for dogs drives me to share my knowledge and expertise, helping families build strong, loving bonds with their four-legged friends. When I'm not writing for SirDoggie, you'll find me hiking, playing with my beautiful dog, or studying music.