Is 'Hungry Bark' Good Dog Food?
Modern pet owners have realized that good health and nutrition do not just relate to humans and that our four-legged companions require even more specialized nourishment than we do. As a result, these dog parents concentrate a lot on their dogs' diet and nutrition and strive to provide the best for them.
Is "Hungry Bark" a good dog food for your pup, though?
Actually, yes! Hungry Bark's dog food is nutritious, healthy, and a great source of high-quality protein. Animal protein sources—such as turkey, lamb, duck, chicken, and salmon—are used in the recipes.
Additionally, preservatives, soy, corn, and artificial colors and flavors are all absent from all of Hungry Bark's recipes. They also provide recipes both with and without grains, for those needing further options.
Hungry Bark provides a fresh way for addressing all of a pet's nutrition-related issues, and their pet food line strikes the ideal blend of affordability and quality. It's manufactured with all-natural ingredients and adheres to all nutritional guidelines set forth.
Hungry Bark - All-Natural Dry Dog Food with Superfoods
🍗 FRESH MEAT PROTEINS - Our leading ingredients are always 100% real, de-boned, farm-raised, cage-free super premium, non-GMO meats and poultry.delicious taste even picky eaters love.
🥗 SUPERFOOD INGREDIENTS - 18 antioxidant and nutrient-rich superfoods - like pumpkin, blueberries, spinach, flaxseed oil, carrots, beets, ginger and more.
🦠 ADDED PROBIOTICS - Enhanced with over 66 billion naturally occurring microorganisms
🐶 VET-RECOMMENDED FOR ALL AGES & BREEDS
💯 100% HAPPY PUP GUARANTEE
We earn a commission if you make a purchase, at no additional cost to you.
The benefits of Hungry Bark dog food
Hungry Bark prepares all of its dog food with only the best ingredients and also no by-products. Additionally, the main source of protein in each recipe is always first ingredient on the list. All of the ingredients are acquired from trustworthy farmers and suppliers before being assembled and converted into kibble, which is then both manufactured by pet nutritionists and approved by veterinarians.
Hungry Bark has food options that include grains as well as grain-free food options for dogs with allergies, and all of their food is analyzed in an independent laboratory.
Furthermore, each recipe contains probiotics to help maintain healthy intestinal flora and aid in digestion, making Hungry Bark kibble easier to get down than most options and relatively free from causing any digestive upset.
Hungry Bark also creates supplements that act basically in the same way that vitamins do for us, but just for dogs. These chewable treats can help with digestion and also address other issues, such as keeping your dog's hips and joints healthy. They can also help with anxiety and make your dog's coat shine.
Hungry Bark also makes mealtimes more enjoyable for dogs by providing nutritious kibble that also tastes fantastic. Hungry Bark is perfect for pet owners who don't want to feed their dog raw foods or spend hours making healthy meals for them in the kitchen. Hungry Bark is a pet owner's dream, providing everything a pet requires to live a long, healthy, and happy life.
The ingredients used in Hungry Bark dog food
Hungry Bark does an excellent job of being completely transparent with its dog products, especially with all nutritional information given directly on the packaging. Hungry Bark dog food comes in a variety of formulations, including grain-free as well as grain-based, to meet the needs of different dogs. You can purchase items based on your dog's needs, their health conditions, and any other specifics your veterinarian recommends.
The following list includes some of the most common ingredients found in Hungry Bark dog food:
Chicken
Turkey
Lamb
Salmon
Turmeric
Pumpkin
Fish oil
Ginger
Spinach
Kelp
Coconut oil
Carrots
Lentils
Fava beans
Blueberries
Sweet potatoes
Protein mix-ins for your dog
The list of foods made available by Hungry Bark also includes protein mix-ins. These are ideal for dogs who are pickier eaters or enjoy a little more "meaty goodness" in their meal. To please these picky meat-eaters and help turn their existing food into something more of Hungry Bark's overall quality, sprinkle the protein mix-in on top of their regular food and watch as they devour it swiftly.
Dog owners also use these mix-ins to provide extra protein for certain dogs who work and play harder than most, and these can also be used to supplement dogs' usual diets with a broader range of proteins.
Why should someone choose Hungry Bark above other options?
Similar to how you should not eat fast food every day, your dog should not consume junk food every day either. Many typical kibbles are loaded with fillers and additives that make them nutritionally deficient—not to mention the by-products and scraps that are frequently included as well. Hungry Bark allows you to improve your dogs' mealtimes while ensuring that they definitely receive the necessary vitamins and nutrients required to maintain optimal health. 
Hungry Bark is a great choice for any pet parent who is concerned about what their dog eats on a regular basis since the brand easily helps provide them with everything they need. There are a number of essential vitamins required to keep your dog's immune system functioning properly, and Hungry Bark helps you feed your dog in the healthiest way possible, including ingredients high in antioxidants (blueberries) as well as those contain immune-boosting properties (such as dried carrots).
Related Questions
What are some of the benefits of Hungry Bark's Supplement Chews?
The Supplement Chews are simply delectable treats formulated with a variety of useful nutrients to support strong bones, joint health, skin health, digestion, and other aspects of a dog's general health. They will make your dog happy and healthy, and you'll also like giving them to your pup and knowing how much you're actually helping him.
What dog food products does Hungry Bark offer?
Kibble, vitamins, and mix-ins are the three main product categories offered by Hungry Bark. The Hungry Bark kibble is prepared with the freshest natural ingredients—including real animal proteins and nutritional superfoods—and comes in four different varieties. Each recipe is nutrient-dense and includes fatty acids, probiotics, and easily accessible trace minerals.
See Also:
Can You Heat Up Ollie Dog Food?
Is it Safe to Buy Dog Food on Amazon?
EVO vs. Orijen: Which Dog Food is Better?
Are BarkBox Toys Durable? Read This First!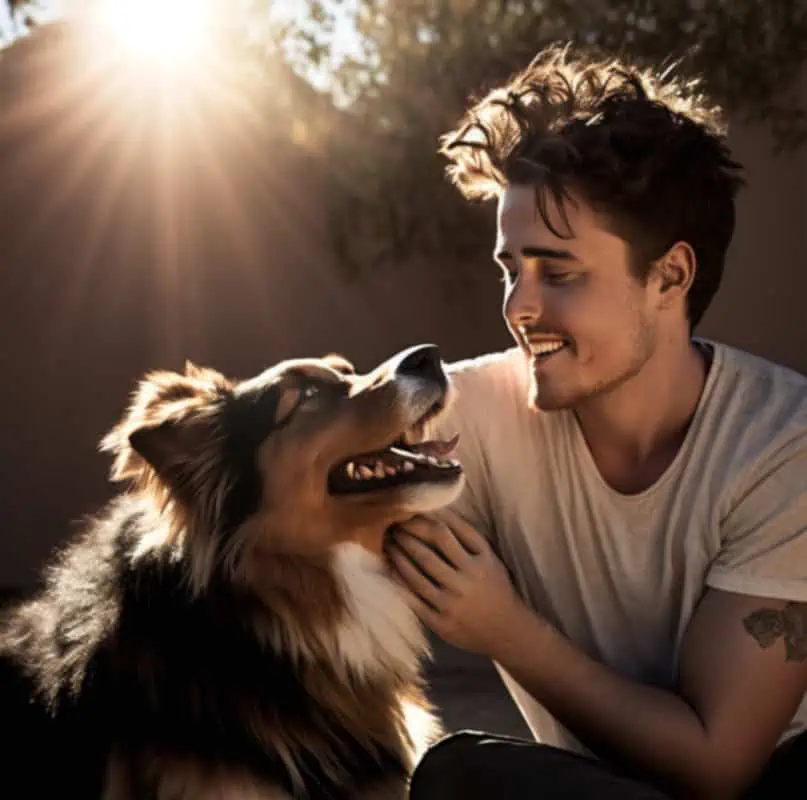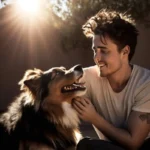 Family Dog Expert Author
Hi there! I'm Stuart, a devoted dog lover and family dog expert with over a decade of experience working with our furry companions. My passion for dogs drives me to share my knowledge and expertise, helping families build strong, loving bonds with their four-legged friends. When I'm not writing for SirDoggie, you'll find me hiking, playing with my beautiful dog, or studying music.