What is AKC Reunite? Is it Worth it?
Losing your pet can be an upsetting experience. More than 10 million dogs and cats are stolen or lost every year, with only a small number being found and returned to their owners. AKC is a recovery and microchip service that is designed to increase your chances of being reunited with your pet should they get lost.
As stated above, AKC reunite is a microchip and pet recovery service. It was previously called AKC Companion Animal Recovery and has been operational since 1995. It is, to date, the largest non-profit pet recovery service in North America. Run by the American Kennel Club, this organization claims to have reunited over 500,000 lost pets with their owners.
While AKC Reunite is a non-profit organization, there is still a fee to use it for your pet. With tons of microchip companies available, what is different about AKC Reunite? Is it more reliable than standard microchips? Is it worth it?
How does AKC Reunite Work?
Companion animals must be microchipped by their owners in order to enroll in the AKC Reunite program. If you don't have a microchip, this can be done at most animal shelters or veterinarians for a low cost. If you choose to have your pet tattooed rather than microchipped, this can be used as an alternative identifier through the AKC Reunite service.
To enroll in the AKC Reunite program, you can enroll on their website for a one-time fee of $17.50; it will cost you $19.95 to enroll via mail. To register, you will need to provide identifying information for your pet, including breed, sex, coat color, and patterns. You will also need to enter your contact information.
There are two additional programs you can register for that will cost $13.50 and $15.00, respectively. The Lost Pet Alert service sends broadcast information to shelters, veterinarians, and fellow AKC Reunite members in your local area to help find your pet as soon as possible. The Pet Poison Helpline provides you with a 24/7 subscription service for critical health information.
Once you've enrolled in the AKC Reunite program, you will receive a tag for your dog's collar containing your program ID number and the toll-free number for the program. If you prefer a designer tag, they are available for between $6.95 and $10.95. You can purchase tag silencers and personalized engraved buckles if you don't like dog tags.
The importance of a microchip
While it's possible to enroll in AKC Reunite without your pet being microchipped, it's strongly recommended that you have one. Each microchip is tied with a unique identifier for your pet. Tags often fall off, and tattoos wear over time. When your pet is lost, its markings may be unreadable. Since tattoo numbers aren't registered in a central database, the way microchips are, reuniting with your lost pet will require knowing which vet office the tattoo number is attached to. Microchips can be accessed at all times, from anywhere in the country.
Lost pets with microchips are reunited with their owners approximately 52.2% of the time. Dogs without microchips are reunited approximately 21.9% of the time, while un-microchipped cats are reunited only 1.8% of the time. For cats with microchips, this number jumps to 38.5%.
Is AKC Reunite Worth it?
The fee for AKC Reunite is a one-time fee rather than an ongoing subscription. Once you have registered and paid, your pet's information is stored for life. Most vets and shelters in North America have access to this database so they can search it when they find a lost pet.
Since the one-time fee is only $17.99, the AKC Reunite program is definitely affordable. It can provide peace of mind to know that your pet is registered in a national database and that your chances of being reunited with your pet are greatly improved should your pet get lost.
While the registration for AKC Reunite is worth it, the extras probably aren't. As with many other programs, you can get carried away with add-ons that don't provide a lot of value. The Lost Pet Alert Service does alert shelters and vets to look for your lost pet. However, it's unlikely that this will increase your odds of finding them. The Pet Poison Hotline is a great source of health information for your pet, but you could access all of the same information for free through a phone call to your veterinarian or an online search for information.
This program works best for pets who are microchipped. If your pet isn't already microchipped, this process can be expensive. Most vets implant microchips early on during spay or neuter surgery when your pet is already asleep. Implanting a microchip later on, requires that your pet be put under anesthetic for a surgical procedure, which can be too costly for some owners.
Another consideration is that any pet who is microchipped gets registered in the database for the microchip manufacturer. These databases contain information about your pet, as well as your contact information. Veterinary offices and pet shelters all check these databases when they find a lost pet with a microchip. In fact, a quick scan of your pet's chip will tell them what database your information is located in. So, registering for AKC Reunite might just be doubling up on information that's already available.
Final Thoughts
Registering your pet with AKC Reunite isn't overly expensive, and it can provide you with peace of mind if your pet gets lost. If your pet already has a microchip, you may already have your contact information registered in a national database, which could make AKC Reunite redundant. Whether AKC Reunite is worth the cost is a personal decision for each pet owner. There's certainly no harm in registering for it if you are concerned about your pet being lost.
See Also:
Why Does My Dog Looks Pink at Night?
How Long Can a Jack Russell Hold Its Pee?
What Does D2D Mean in Dog Adoption?
How to Protect Your Air Mattress from Dog Damage
Will My Foster Dog Think I Abandoned Him?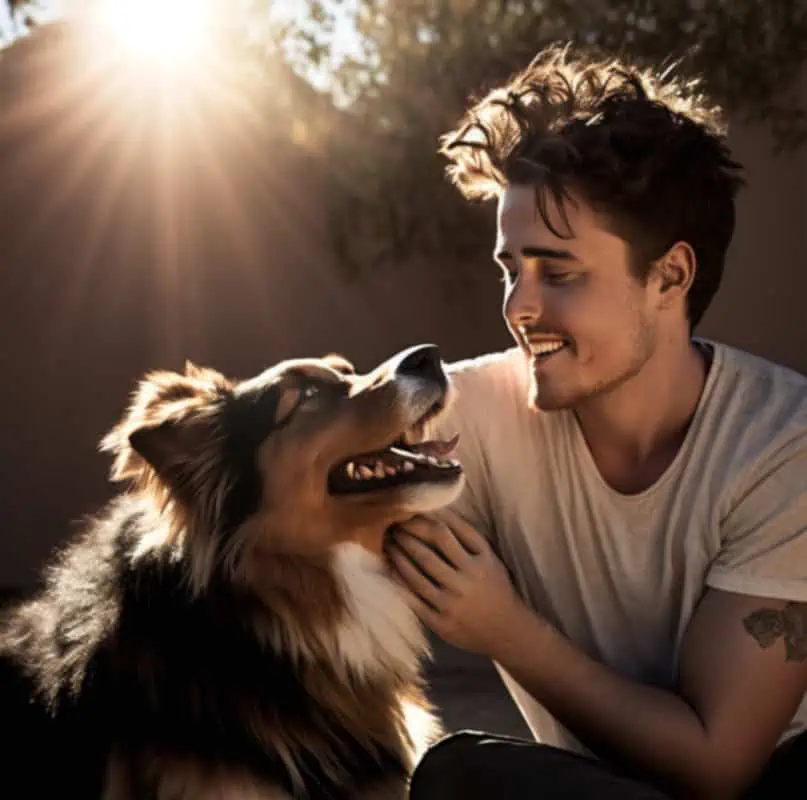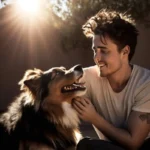 Family Dog Expert Author
Hi there! I'm Stuart, a devoted dog lover and family dog expert with over a decade of experience working with our furry companions. My passion for dogs drives me to share my knowledge and expertise, helping families build strong, loving bonds with their four-legged friends. When I'm not writing for SirDoggie, you'll find me hiking, playing with my beautiful dog, or studying music.