Guide for Anyone Thinking Of Rehoming a Vizsla
There are many people who do not have enough time or quality of life necessary to live with a pet, causing them to resort to various methods of adoption for their companion. 
If you are one of those people who do not have the qualities to take care of a Vizsla dog, you do not have to worry since you have many solutions around you. You can find a new home for your pet. That is much better than delivering your Vizsla to a shelter where they are euthanized. 
There are positive strategies you could use that would increase your chances of adoption success. 
We have for you a specialized guide to rehome your Vizsla in another place. You have to put all your effort and dedication to find a new home for your pet. 
Step 1: Prepare Your Vizsla Dog for Adoption 
To increase the chances of finding a home for your Vizsla so that it has a good quality of life in its new home, it must be: 
Castrated. 
Educated so that it knows how to behave in front of its new owners. 
Trained for its needs within the house. 
Clean and well-groomed. 
Healthy. 
Step 2: Spread the Word 
You should spread the information in every possible place to increase the chances of finding a new home for your Vizsla. 
It is recommended that you do the following: 
Photos and Descriptions 
That will help people make a connection with pets. Make an advertisement with your pet's photo describing your Vizsla's personality, habits, and some of the little things that make this animal special. 
Don't hide its disabilities, health problems, or behavioral quirks. These kinds of things are what attract the sensitivity of potential adopters. 
It is a good idea to physically share these ads in pet stores and other places such as supermarkets, shopping malls, libraries, churches, gyms, sports equipment stores, etc. You can also post these ads online. 
Report Word of Mouth 
Tell all of your friends, family, and co-workers to release the information, so anyone will know about the pet that it needs a new home. 
Step 3: Take Your Vizsla for a Walk 
When you take your Vizsla out for a walk, a person will most likely see it and like it right away. 
You can take it for walks near pet supply stores or parks. It's even a good idea to put a colorful bandana on it or a sign that says "Adopt me" or "Looking for a home." 
Step 4: Be Positive and Observant with Potential Candidates to Adopt Your Vizsla 
Don't lose hope of finding a new home for your Vizsla. The time will come.  
However, remember that you are the best option to find a new residence for your pet since you are the person who knows it best and knows its behaviors. 
How Do I Know Which People to Choose to Adopt My Vizsla? 
Do not despair. Just find a caring person who is perfectly suited to your Vizsla's needs. However, it is essential to mention that there are things that you cannot ignore. Questions such as: 
"Is a pet someone else for you?" 
"Do you have other pets at home?" 
"Have you had other pets before?" 
"Do you have children? How old are they?" 
"Where do you live?" 
"Do they allow pets in your residence?" 
"How many hours a day will the animal be alone?"  
All these questions are to assure the owner's doubts and to calm their concerns. 
It is vital for the owner to have the peace of mind that their pet will be in good hands knowing that it will be considered part of the family, that it will live peacefully with other pets and children, and that it will live and relax comfortably in its new home.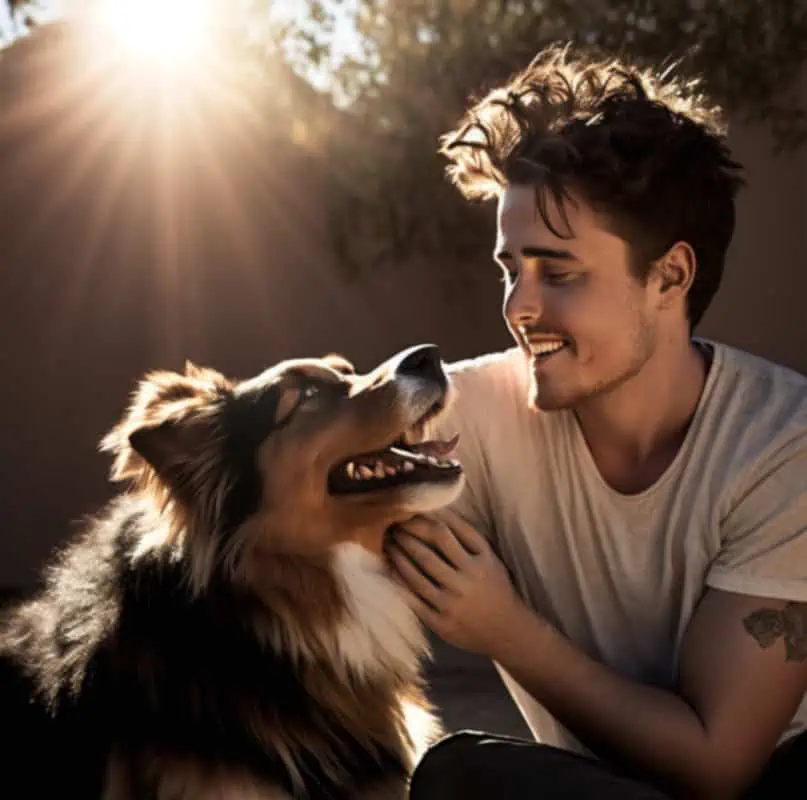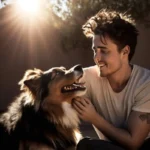 Family Dog Expert Author
Hi there! I'm Stuart, a devoted dog lover and family dog expert with over a decade of experience working with our furry companions. My passion for dogs drives me to share my knowledge and expertise, helping families build strong, loving bonds with their four-legged friends. When I'm not writing for SirDoggie, you'll find me hiking, playing with my beautiful dog, or studying music.